Daily Prayer for September 8
Has God forgotten to be merciful? Has he in anger withheld his compassion? Then I thought, "To this I will appeal: the years when the Most High stretched out his right hand. I will remember the deeds of the Lord; yes, I will remember your miracles of long ago. I will consider all your works and meditate on all your mighty deeds." Psalm 77:9–12, NIV
Lord God, our Father in heaven, we turn to you in these times when we are under so much stress and temptation. Let your light glow in our hearts to give us firmness, patience, and perseverance throughout the time of testing, no matter how long it lasts. Your hand can change everything. Your hand can shorten the time we must wait until your light shines out of the darkness of death and evil, until your light reveals your life to your children and to the whole world. You are our God and Father as you have promised, and remaining at your side, we look to you in faith and trust. You will bring about goodness, justice, and mercy as you have promised, and so fulfill your will. Amen.
Karl Barth
God surrounds us from all sides. He is our Lord who is before, above, and after, and thence also with us in history: the locus of our existence. Despite humanity's insignificance, God is with us as our Creator who intended and made humankind to be very good. Despite our sin, God is with us, the One who was in Jesus Christ reconciling the world, drawing us unto himself in merciful judgment. Humanity's evil past is not merely crossed out because of its irrelevancy. Rather, it is in the good care of God.
Source: The Humanity of God
  —Dion Todd
Scary Movies
For this cause, I remind you that you should stir up the gift of God which is in you through the laying on of my hands. For God didn't give us a spirit of fear, but of power, love, and self-control. 2 Timmothy 1:6 WEB
Have you ever felt a sense of dread come over you? Have you been afraid of that monster in the closet, or under the bed? My older brother who had the driver's license, was a serious horror movie fan, and I must have seen every one released while growing up. Do not let that happen to your children. For years I paid the price, and I still despise them today. Why would someone do that with a chainsaw?
After I started drawing closer to God, He revealed to me that fear is rooted in not trusting Him. Though it can be a very powerful enemy to overcome, He is the ultimate power. Faith is believing that God will protect you. Fear is believing that He will not.
Often it is because we feel that we have let Him down, that God is mad at us and we may get punished, but God removes our past sins away from us just like they never happened. If you grew up like I did and your brain was trained to think a certain way, it can take a while to retrain your thought patterns. I had to memorize this verse and say it often. God didn't give us a spirit of fear.
God's Holy Spirit gives us power, love and a sound, disciplined mind, which is the complete opposite of fear and panic. Resist the devil and he will flee from you (James 4:7). Let your mind be renewed, and take on the mind of Christ. If God is for us, who can stand against us? Think positive and do not dwell on what may happen, because it may not. Put your trust in Him, and do not try and work it all out in your mind. God knows the end from beginning, and He is well able to prepare you for what is coming. Don't be scared.
Prayer: Heavenly Father I thank You for being there for me. Please remove the fear from my life and fill me with Your Holy Spirit. Let me walk in faith and power and be a part of what You are doing on this earth today, in the name of Jesus Christ I pray.
Bible Fun Fact: You could hire a professional mourner (Jer 9:17-18).
Share 
today

's verse

What Jesus Did!

 'Hold Nothing Back'

[Concerning the cost of discipleship, Jesus continued,] "Or what king would go to war against another king without first sitting down with his counselors to discuss whether his army of 10,000 could defeat the 20,000 soldiers marching against him? And if he can't, he will send a delegation to discuss terms of peace while the enemy is still far away. So you cannot become my disciple without giving up everything you own."
Key Thought
"I surrender!" That's pretty much what Jesus wants to hear from us. We count the cost of our commitment, and we see the lavishness of his grace and realize we need to surrender — everything! Let's hold nothing back!
Today's Prayer
Father, open my eyes to the things in my life that keep me from serving your Son wholeheartedly as my Lord. In Jesus' name, I pray. Amen.
Related Scripture Readings
Passion for Praise:

 'In the Day of Trouble'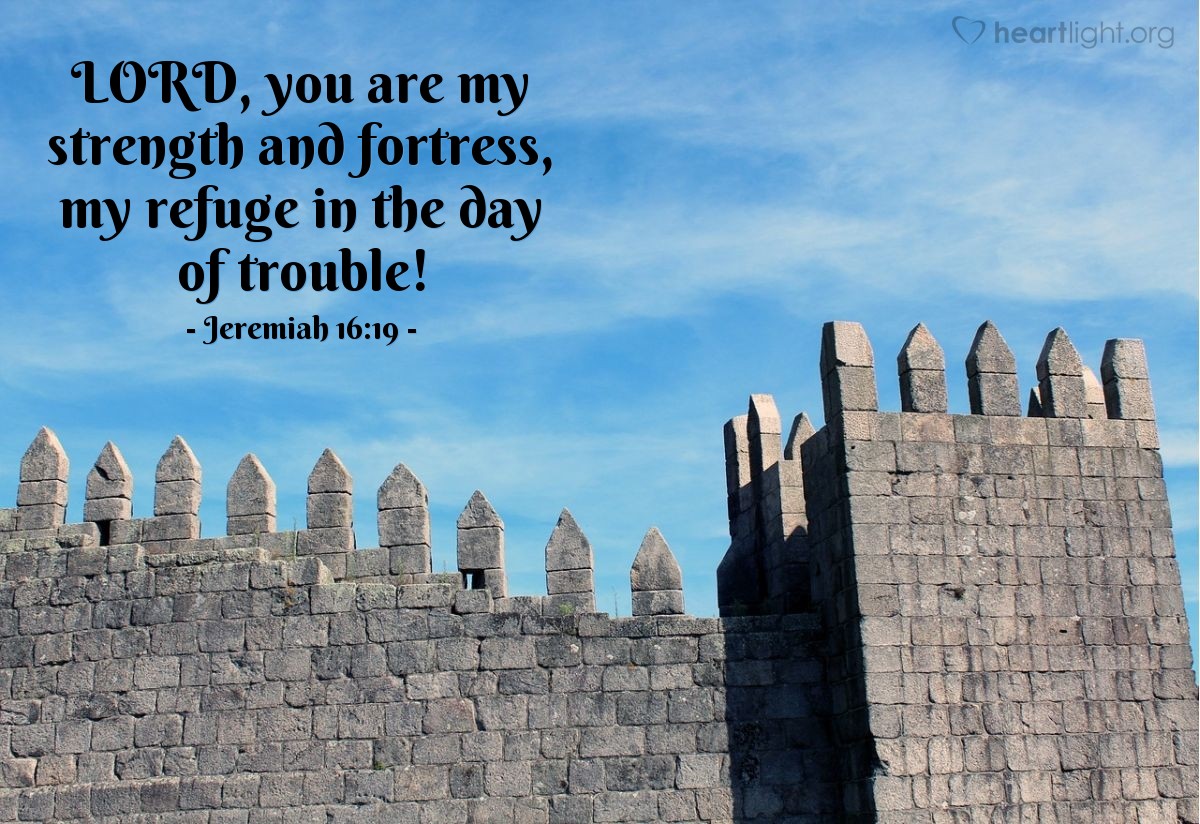 Spiritual Warfare:

 'Faith Unleashes God's Power'

God's Power for Our Battles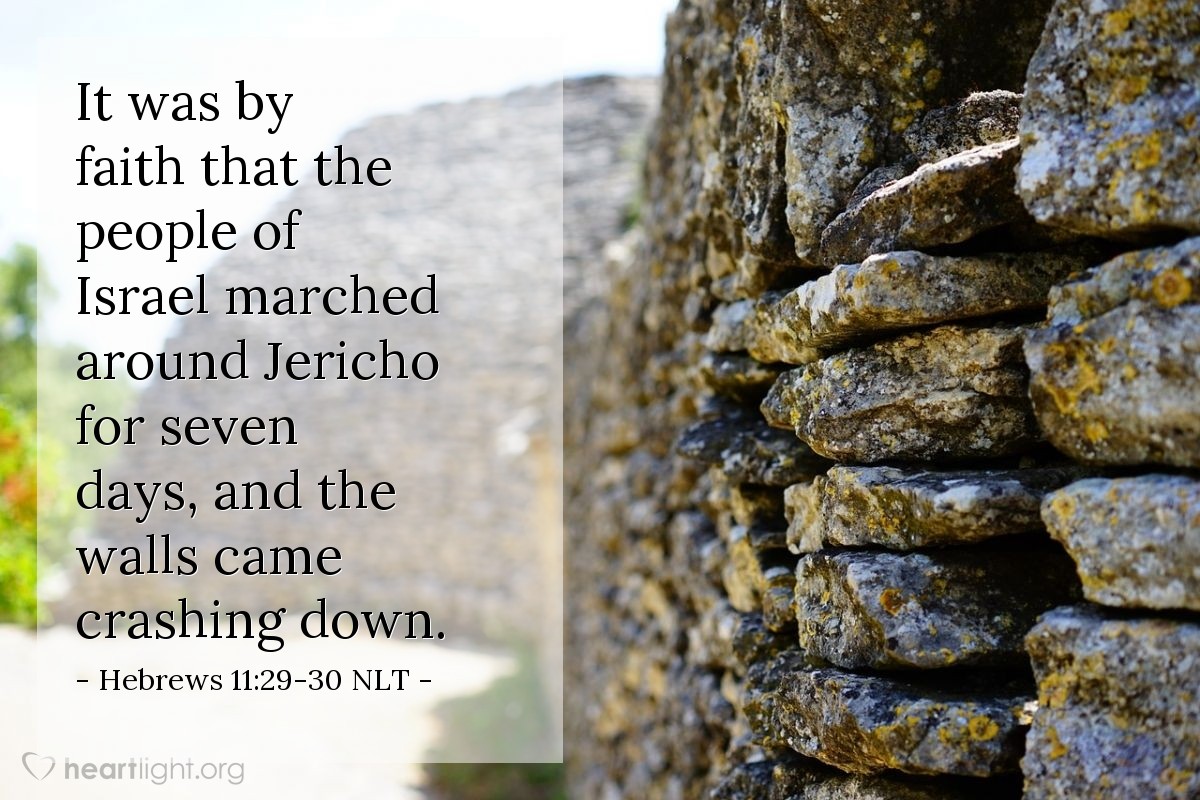 Today's Prayer
Lord, over and over You have shown Your power over situations on earth through Israel. You helped them escape on dry ground right through the sea while using that same event to destroy their enemies without a single Israelite casualty. You saw to it that Israel conquered the mighty city of Jericho by making the walls of that city fall outward, exposing their homes and leaving them defenseless. And, Lord, I trust You have the ability to help me through my current difficulties. I can't wait to see how You do that! In Jesus' Name, Amen.
A Year with Jesus:

 'Paul's Reasons for the Road'
Note from Jesus
Dear Beloved Disciple,
Paul had many reasons to be on the road. He traveled extensively all over the regions bordering the northern and eastern Mediterranean Sea. He traveled to share the good message of the Father's grace with people who had never heard it. He strengthened house churches he had helped plant on previous trips. He matured and appointed leaders in those house churches. He carried communication from one group of disciples to another. As Paul left for Jerusalem on the trip described in the verses below from Acts, he was bringing a special financial gift to Jerusalem. He wanted to bless the impoverished Jewish disciples in Jerusalem with a gift from Gentile Christians. He was hoping to tie together the whole brotherhood through this project.
As you read the verses below, you will find all of those reasons for Paul's travels through Asia Minor (with key cities of Troas & Ephesus), Macedonia (with key cities of Philippi, Berea, & Thessalonica), and Greece (with key cities of Corinth & Athens) on his way back to Syria (Antioch) and ultimately to Judea (Jerusalem). Paul was determined to go to Rome, the capital of the empire, after going to Jerusalem. Then from Rome, he planned to go to Spain to share My story and the good message of salvation.
The first set of verses below (from the book of Acts) is a very simple summary of a few years when Paul wrote the incredible letter of Romans while in Greece. (We will be reading parts of Romans together over the next several days.) As you read from some of the beginning and ending verses of Romans today, you will also find information and hints about Paul's travels and what motivated him to take these trips.
Underneath all of these travels during this stage of Paul's life, there were three predominant influences:
Paul was My chosen emissary (apostle), especially to the non-Jewish peoples of the world.


For I [Paul] am not the least bit embarrassed about the gospel. I won't shy away from it, because it is God's power to save every person who believes: first the Jew, and then the non-Jew.

He was passionate about fulfilling this call. He had a special fervor to take the good news to people who had never heard it:

I have dreamed of preaching the gospel in places where no one has ever heard of the Anointed so that I do not build on a foundation laid by anyone else.

Paul wanted to bring the brotherhood of Jews and non-Jews together through the offering from the Gentile churches for their brothers and sisters in faith in Jerusalem:


But right now I [Paul] must make the journey to Jerusalem to serve the saints there. Those in Macedonia and Achaia decided it was a good idea to share their funds to help the poor among the saints in Jerusalem. I must tell you that they were thrilled to be able to help. They realize that they are indebted to the believers in Jerusalem. If the nations share in the Jews' spiritual goods, then it's only right that they minister back to them in material goods.

Since some people were seeking to stop and, if necessary, kill Paul, he could and would alter his travel strategies based on their hostility. However, he was determined to complete his travels:


He [Paul] spent three months there [in Greece], and then he planned to set sail once again for Syria. But he learned that a group of Jewish opponents was plotting to kill him, so he decided to travel through Macedonia.

While in Greece, he wrote about possible additional opposition he would face when he returned to Jerusalem:

Pray that I [Paul] will be rescued from those who deny and persecute the faith in Judea and that my service in Jerusalem will meet the approval of all the saints there.
As Paul traveled to share My good news, he wrote the nearest thing to a complete document on grace, faith, baptism, the Holy Spirit, and holy living in his letter called the book of Romans in your Bible. This is the letter we will share together in the coming days. First, however, I want you to get a feeling for the passion that drove Paul along the many roads he traveled!
Verses to Live
As you read today's verses, you will find much more depth of emotion than can be highlighted in this short note. So I want you to read through these verses several times listening for the passion of Paul to fulfill his call to share the gospel. As you read, also pray for the Spirit to release this same kind of passion in you and through you in your day!
As soon as the uproar ended [in Ephesus], Paul gathered the disciples together, encouraged them once more, said farewell, and left on foot. He decided to pass through Macedonia, encouraging believers wherever he found them, and came to Greece. He spent three months there, and then he planned to set sail once again for Syria. But he learned that a group of Jewish opponents was plotting to kill him, so he decided to travel through Macedonia.

…

Paul:

Now I feel that the Holy Spirit has taken me captive. I am being led to Jerusalem. My future is uncertain, but I know — the Holy Spirit has told me — that everywhere I go from now on, I will find imprisonment and persecution waiting for me. But that's OK. That's no tragedy for me because I don't cling to my life for my own sake. The only value I place on my life is that I may finish my race, that I may fulfill the ministry that Jesus our King has given me, that I may gladly tell the good news of God's grace.

Paul, a servant of Jesus the Anointed called by God to be His emissary and appointed to tell the good news of the things promised long ago by God, spoken by prophets, and recorded in the Holy Scriptures. All of this good news is about His Son: Who was (from a human perspective) born of David's royal line and ultimately designated to be the true Son of God with power upon His resurrection from the dead by the Spirit of holiness. I am speaking of Jesus, the Anointed One, our Lord.

And here's what He's done: He has graced us and sanctioned us as His emissaries whose mission is to spread the one true and obedient faith to all people in the name of Jesus. This includes you: you have been called by Jesus, God's Anointed.

To all those who are God's beloved saints in Rome:

May grace and peace from God our Father and the Lord Jesus, the Anointed One, surround you.

First, I thank my God through Jesus the Anointed for all of you because we are joined by faith as family, and your faith is spreading across the world. For I call God as my witness — Whom I worship in my spirit and serve in making known the gospel — He alone knows how often I mention you in my prayers. I find myself constantly praying for you and hoping it's in God's will for me to be with you soon. I desperately want to see you so that I can share some gift of the Spirit to strengthen you. Plus I know that when we come together something beautiful will happen as we are encouraged by each other's faith.

If, my brothers and sisters, you did not already know, my plans were set to meet you in Rome, but time and circumstances have forced every trip to be canceled until now. I have deeply desired to see some good fruit among you just as I have seen with so many non-Jewish believers. You see, I am in tremendous debt to those of various nationalities, from non-Jews to barbarians, from the wisest of the wise to the idle wanderer. So you can imagine how eager I am to join you and to teach the good news in the mighty and diverse city of Rome.

For I am not the least bit embarrassed about the gospel. I won't shy away from it, because it is God's power to save every person who believes: first the Jew, and then the non-Jew. You see, in the good news, God's restorative justice is revealed. And as we will see, it begins with and ends in faith. As the Scripture declares, "By faith the just will obtain life."
(Romans 1:1-17)

My brothers and sisters, I am ultimately confident that you are full of goodness, knowledge, and the ability to help and instruct one another. I have written to you with unflinching honesty on many topics because I do not want you to ever lose sight of the tremendous grace God has given me. His grace makes me who I am, a minister of the Anointed One, Jesus, called to serve the nations.

The good news of God is the focus of my priestly work. In effect, these nations have become an offering to God, totally acceptable, indeed made holy by the work of the Holy Spirit. So in Jesus, the Anointed One, I have reason to celebrate the things I do for God. I don't want to be presumptuous, so I will restrict myself to what the Anointed has accomplished through my words and actions, which has culminated in the obedience of the nations. My words and actions have been rooted in Spirit-empowered signs and miracles. The upshot is this: I have been able to preach the good news of the Anointed One in city after city from Jerusalem all the way around the Mediterranean to Illyricum. I have dreamed of preaching the gospel in places where no one has ever heard of the Anointed so that I do not build on a foundation laid by anyone else. But as the Scriptures say,

They will see Him even though they've never been told about Him; they will understand even though they never heard of Him.

Because of many issues, I have not been able to visit you in the city of Rome. But my time to serve those here is coming to an end, there's no room left for me in this region, and I have longed to come to you for many years. So I plan to visit you on my journey to Spain. I am hoping that I will not only see you face-to-face, but that you will assist me in the journey west after I have enjoyed our time together. But right now I must make the journey to Jerusalem to serve the saints there. Those in Macedonia and Achaia decided it was a good idea to share their funds to help the poor among the saints in Jerusalem. I must tell you that they were thrilled to be able to help. They realize that they are indebted to the believers in Jerusalem. If the nations share in the Jews' spiritual goods, then it's only right that they minister back to them in material goods. When this work is complete and the funds we've collected are delivered, I will make my way to Spain through your grand city of Rome and enjoy some of your hospitality. I'm sure that when I come to you I will come as a blessing and as one fully blessed by the Anointed One.

My brothers and sisters, I urgently plead with you by the name of our Lord Jesus, the Anointed, and by the love of the Spirit to join together with me in your prayers to God for my success in these next endeavors. Pray that I will be rescued from those who deny and persecute the faith in Judea and that my service in Jerusalem will meet the approval of all the saints there. If that happens, then my journey to you will be filled with joy; and, if God wills, I can rest and be refreshed in your presence. I pray the God of all peace will be with you all. Amen.
(Romans 15:14-33)
Response in Prayer
O Father, I find Paul's travels amazing. He journeyed to so many places, used different modes of travel, reached out to such diverse people, and took such great risks to share the message of Jesus. Open my eyes, O LORD, to see the opportunities near me to share your message of grace. Be with me as I seek to share that message with kindness, compassion, courage, and conviction. Open my eyes as well, O LORD, to the opportunities to share your grace with the lost all over the world. Whether it is in going, praying, or sending, O Father, please use me to bless Your world-wide mission. In Jesus' name, I pray. Amen.
Just breathe…And trust that you are right where you need to be.
Finding your purpose…
September 8, 2019 by The Princess
Are You Ready for Back to Church Sunday?
David Newkirk
The summer months can take a toll on churches. During this season, we often see families traveling a lot. Children and youth usually attend summer camps, and churches tend to host vacation Bible schools. Not to mention, I hope, many pastors have summer travel plans, too! 
With this hectic summer schedule, it is not uncommon to see a temporary fall in church attendance. And naturally, we tend to see income from offerings be sporadic at best during these summer months.
The start of a new school year, though, brings with it the end of the busy days of summer. For a church and its pastor, this transition most often brings a welcome change and usually has the potential for new visitors. But how do you attract these new visitors? Let's take a look.
Going back to school
I still remember being nine years old, walking out to the bus stop about this time of year. A fresh hair cut, school supplies in my backpack, and a bounce in my step as it was the first day of school! 
As I stood there on that warm late-summer morning waiting for the bus to arrive, a myriad of thoughts ran through my mind. Thoughts like, did I miss the bus? Is this actually the first day of school, or is it tomorrow? What if I get a mean teacher? Will the kids make fun of my new, rad hot pink shorts? (Trust me; they were cool in the 90s.) 
There was unspoken, nervous excitement for me when it came to the first day of school. I was so excited to see my friends and make new ones, but I was also nervous about what this new year of school was going to bring. 
As these thoughts and questions swirled around in my head, though I could no see evidence of it yet, I then heard the distant sounds of the school bus coming.
It was time time to go back to school! And it was an exciting time!
Your church has probably already had a "Back to School Sunday" gathering, or something like it. But now I'm going to suggest you celebrate something new with this transition of seasons, and celebrate "Back to Church Sunday" at your church! 
Inviting others to come back to church
There is no better time to have an event like "Back to Church Sunday" than this time of the year. It's the start of a new season, an important time of ministering, that happens to fall right between the busy days of summer and the busy season of the holidays. Let's redeem this time! 
Next Sunday, September 15, 2019, is national "Back to Church Sunday." Why not use this day as an opportunity to encourage people in your community to join you at church?
Maybe it's as simple as inviting a neighbor who may have gotten out of the routine of church attendance due to the summer months. Or it could look like inviting those who once were faithful to coming every Sunday, but for one reason or another, haven't been to church in quite some time. Whatever their reason is, people in your community are waiting to be asked to go to church.
With a little encouragement and a push in the right direction, this could be a great challenge for your congregation to get out into the community and invite people to come to church.
Join the movement
According to Outreach, out of all the unchurched people they surveyed, 82% said they would be interested in going to church if a friend invited them. However, on average, only 2% of church members actually invite someone to church. 
Just as I talked about my nervousness and excitement about going back to school, one thing we may forget is the emotions and thoughts that swirl in the minds and hearts of those who are considering going "back to church." Often times, we do not know the history or story that these individuals carry. All they may really need is to have one person who cares enough about them to invite them to come back to church. That may be the very thing they need to soothe their hearts and mind. 
Just as the sound of the school bus in the distance reminds us that it's time for students to go back to school, our kind voices can remind others that it's time to come back to church. Will you and your congregation be that voice to members of your community? Will you invite someone back to church? 
As you think about your church calendar, consider incorporating "Back to Church Sunday" in your schedule for next Sunday, September 15, 2019. 
Join National Back to Church Sunday!
Redeem the time
And, may I also challenge you to redeem this time that you have now before the busyness of the holidays and new year hits. This is a great time to stop and check to make sure your church has all of its administrative aspects in order. Consider the following checklist:
Have you completed your church's annual report to the state?
Does your state require an annual charity registration?
Did you file your Form 990 to the IRS? (Churches are exempt from this task.)
Does your state require you to do a sales tax exemption renewal?
Do you have policies in place for facility use?
Does the church maintain proper bookkeeping practices compliant with nonprofit organizations?
Does the church have proper insurance coverage that would cover them in the event of a claim?
Is the paid ministry staff properly set up to receive the largest tax breaks available to them?
Does the paid staff have a compensation agreement set up that outlines their duties and total compensation with benefits described?
*Please note this list is not intended to be all-inclusive, and it will vary from state to state as not all states will require all of these items.
A resource of help
If any of these items make you pause or scratch your head, don't hesitate to pick up the phone and give us a call at (888) 642-4070. God has called and equipped you with everything you need to fulfill His calling on your life. He has even provided you with a resource like StartCHURCH that can help you take care of many of the legal and administrative burdens that your church or ministry may face. 
Don't wait! Call us at (888) 642-4070 or schedule an appointment with one of our specialists today!  
Schedule A Call Today!
Please feel free to comment. We always appreciate good dialogue. However, we do moderate each comment to ensure that it is on topic and not derogatory to other participants. We ask that you keep your comments brief and pertinent to the topic so that others may benefit.
Blessings,
Raul Rivera
The Lion Tamer  
Everyone has power over sin …until they don't! An alcoholic has the power not to take another drink …until he does.  A liar has the power to tell the truth …until he lies. And a religious man has the power not to sin …until he sins. Many people wonder why we continuously preach "freedom from sin" through the blood of Christ. The answer is simple. "Freedom from sin" is the only answer that is offered in the gospel. Any other answer is no answer at all. Jesus did not say "The truth will give you power over." He said, "the truth shall make you free." When the people asked him to clarify what he meant, Jesus told them clearly that he had come to make them free from sin. John 8:30-36.
There is an analogy we use seeking to give understanding concerning Jesus' promise to make you free. A man shares his house with a wild hungry lion. This man happens to be a "lion tamer" so he knows how to keep the lion at bay. He seems to be in full control of the lion as he uses the tools of his trade, a whip and chair. He can make the lion back away. He can make the lion sit. He has power over the lion. As great as this "lion tamer" is, there is one thing he cannot do. He can never close his eyes in rest. If he does, all his power over the lion becomes useless and the "lion tamer" will be devoured. As long as he lives in this house, this man can have no rest until the lion is dead or until the lion is taken away. When that happens, he is finally free from the lion.
The analogy above describes every human religious effort to deal with sin. The things that promise you control or power over sin, are making a lion tamer of you. It will work as long as you are vigilant, determined, and never let down your guard. It comes in the form of "how to books", precepts and principles, laws to keep, or "walling off" everything around you. The power it promises is sometimes said to be by the Spirit, or the blood, or faith, or knowledge, or determination, or something else. It always works …until it doesn't. The day you grow too weary, you will fail. It's a great walk for someone who doesn't need rest for their soul.
Jesus said "Come unto me, all ye that labour and are heavy laden, and I will give you rest. Take my yoke upon you, and learn of me; for I am meek and lowly in heart: and ye shall find rest unto your souls." Matthew 11:28-29. Do you see how different this is from being a "lion tamer?" Christ did not come, suffered and die, to give us power over sin. He came "to take away our sins." I John 3:5. You do not need power not to do something that is not in your heart to do. Christ is not a lion tamer. He is the lion killer! He nailed our "old man" to his cross "that the body of sin might be destroyed, that henceforth we should not serve sin." Romans 6:6. Sin is the lion! Only when sin is washed out of your heart by the blood of Christ will you ever find rest for your soul.
Satan will certainly attack those who stand for Christ, but these attacks are not a "warfare" with sin in your own heart. The  war against sin in our own hearts is over through the blood of Jesus Christ. He took our sin away!  Yes, as we stand for Christ, we will face attacks from Satan and the powers of darkness, but it is important to understand that these things are external to a child of God, and not internal. These are things "without" and not things "within." You only struggle with sinning if sin is "within." But, some ask, If Christ takes sin, and therefore the struggle with sin, out of our hearts, why did Paul say "Ye have not yet resisted unto blood, striving against sin?" Hebrews 12:4. Ask yourself, "Has anyone in the history of the church ever 'resisted unto blood' striving against sin in their own heart?" Of course not! Paul was speaking of the persecutions they suffered as they stood for Christ in a world filled with darkness. This "striving against sin" was the preaching of the gospel of Christ to a sin-filled world. They were striving against sin, not in their own hearts, but in the hearts of those who fought the gospel of Christ.
The simplicity of the gospel is that Christ washes sin out of the heart of those who believe the gospel and trust in him. This is how Christ makes them free. They are not as strong as the "lion tamer." Neither are they as "wise" as the one who knows all the principles. They are not even as determined as the one who has perfected himself. They don't have to be, because Christ has made them free!
Let me leave you with this: It is not the power of sin that destroys you, but the presence of sin. Where sin is present, it has power. But when through the blood of Christ sin is no longer "present" in your heart, it has no power whatsoever concerning you. This is the freedom that is promised in the gospel of Christ.
We currently have seven volumes of our weekly Simply Christ gospel messages in Behold the Lamb Books available without charge upon request. Click HERE to request your free Simply Christ volume or other Behold the Lamb Books and eBooks. You can also help us share the gospel by sharing Behold the Lamb and Simply Christ with others. 
We invite you to join us for Fall Campmeeting 2019 at Calvary Outreach Church in Conroe, Texas – October 24-27. A limited number of rooms are available without charge on a first call basis. Email: contact@cochurch.org
God Bless,
Pastor Keith Surface
Calvary Outreach Ministries
R.I.P.   >>>> Goldie, Zoey, Winston, Ethel, Cocoa, Emma, Bootsey,  Morris, Pootey, and my sweet lil Pepe……..we'll meet again one day!!!!
Humor…
Politics….
Momma…
Aunty Acid…
Long story short…
Maxine…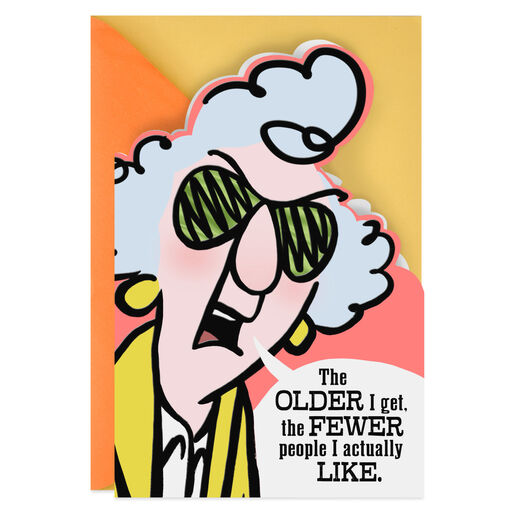 God bless you all!!!!