Christoph Friedrich Blumhardt
There remains, then, a Sabbath-rest for the people of God; for anyone who enters God's rest also rests from their works, just as God did from his. Let us, therefore, make every effort to enter that rest, so that no one will perish by following their example of disobedience. Hebrews 4:9-11, NIV
Dear Father in heaven, we thank you for everything you have done for us, everything we think of when we are quiet for a moment and look back. May all that you have done remain alive in us, so that we can look forward with open, clear-seeing eyes, aware that our lives are in your hands and that you always lead us to something new, great, and glorious. Again and again you will give your Sabbath rest to your people, to all who acknowledge you and whose task is to work for you among the people. Again and again you will bring them your rest, until the coming of the last and glorious Sabbath on which your kingdom can be established. Amen.
Discipleship
Discipleship is not a question of our own doing; it is a matter of making room for God so that he can live in us. —J. Heinrich Arnold
The Road to Freedom
Dietrich Bonhoeffer's Last Writings
Selected and edited by Susannah Black
Dietrich Bonhoeffer – theologian, pastor, dissident, and martyr – will remain a controversial figure. Did he, a convinced pacifist, take part in a failed plot to assassinate Hitler? Where was his theology heading? The following selections from his last writings will not resolve these questions. But they do show what enabled him to bear the consequences of his opposition to the Nazi regime: his complete rootedness in Christ's overcoming love.
By late 1942, the independent Confessing Church seminaries had been closed for five years. Even the underground seminary that Dietrich Bonhoeffer had started in Finkenwald had been broken up by the Gestapo in 1939. But Bonhoeffer worked hard to maintain ties among the Finkenwald seminarians and other Confessing Church pastors. He sent them a series of circular letters – hand-signed and hand-addressed – reporting on the activities and deaths of members of this circle, encouraging those remaining, and continuing their instruction. The last of these letters was written on November 29, 1942, several months before his arrest:1
Dear Brother …,At the beginning of a letter that in this solemn hour is meant to call you all to true joy, there necessarily stand the names of those brothers who have died since I last wrote to you: P. Wälde, W. Brandenburg, Hermann Schröder, R. Lynker, Erwin Schutz, K. Rhode, Alfred Viol, Kurt Onnasch, Fritz's second brother; in addition to them, and presumably known to many of you, Major von Wedemeyer and his oldest son, Max.
"Everlasting joy shall be upon their heads" (Isaiah 35:10). We are glad for them; indeed, should we say that we sometimes secretly envy them? From early times the Christian church has considered acedia – the melancholy of the heart, or resignation – to be one of the mortal sins. "Serve the Lord with joy" (Psalm 100:2) – thus do the scriptures call out to us. For this our life has been given to us, and for this it has been preserved for us unto the present hour.
This joy, which no one shall take from us, belongs not only to those who have been called home but also to us who are alive. We are one with them in this joy, but never in melancholy. How are we going to be able to help those who have become joyless and discouraged if we ourselves are not borne along by courage and joy? Nothing contrived or forced is intended here, but something bestowed and free.
Joy abides with God, and it comes down from God and embraces spirit, soul, and body; and where this joy has seized a person, there it spreads, there it carries one away, there it bursts open closed doors.
A sort of joy exists that knows nothing at all of the heart's pain, anguish, and dread; it does not last; it can only numb a person for the moment. The joy of God has gone through the poverty of the manger and the agony of the cross; that is why it is invincible, irrefutable. It does not deny the anguish, when it is there, but finds God in the midst of it, in fact precisely there; it does not deny grave sin but finds forgiveness precisely in this way; it looks death straight in the eye, but it finds life precisely within it.
What matters is this joy that has overcome. It alone is credible; it alone helps and heals. The joy of our companions who have been called home is also the joy of those who have overcome – the Risen One bears the marks of the cross on his body. We still stand in daily overcoming; they have overcome for all time. God alone knows how far away or near at hand we stand to the final overcoming in which our own death may be made joy for us.
Some among us suffer greatly because they are internally deadening themselves against so much suffering, such as these war years bring in their wake. One person said to me recently, "I pray every day that I may not become numb." That is by all means a good prayer.
And yet we must guard ourselves against confusing ourselves with Christ. Christ endured all suffering and all human guilt himself in full measure – indeed, this was what made him Christ, that he and he alone bore it all. But Christ was able to suffer along with others because he was simultaneously able to redeem from suffering. Out of his love and power to redeem people came his power to suffer with them.
We are not called to take upon ourselves the suffering of all the world; by ourselves we are fundamentally not able to suffer with others at all, because we are not able to redeem. But the wish to suffer with them by one's own power will inevitably be crushed into resignation. We are called only to gaze full of joy at the One who in reality suffered with us and became the Redeemer.
Full of joy, we are enabled to believe that there was and is One to whom no human suffering or sin is foreign and who in deepest love accomplished our redemption. Only in such joy in Christ the Redeemer shall we be preserved from hardening ourselves where human suffering encounters us.
Whoever I am, Thou knowest me, O God, I am thine!
In July 1944, Bonhoeffer had been in prison for over a year. He'd composed prayers for other prisoners, circulating them illegally, and ended each day in prayer, including prayers for his guards. His composure and evident dependence on Christ would become legendary. Fellow prisoner Fabian von Schlaberdorff writes that Bonhoeffer kept them all going, "consoling those who had lost all hope and giving them fresh courage. A towering rock of faith, he became a shining example to his fellow prisoners."2It was then that he wrote this, enclosing a copy in a letter to his parents:
Who am I? They often tell me
I step from my cell
calm and cheerful and poised
like a squire from his manor.
Who am I? They often tell me
I speak with my guards
freely, friendly and clear,
as though I were the one in charge.
Who am I? They also tell me
I bear days of calamity
serenely, smiling and proud,
like one accustomed to victory.
Am I really what others say of me?
Or am I only what I know of myself?
restless, yearning, sick, like a caged bird,
struggling for life breath, as if I were being strangled,
starving for colors, for flowers, for birdsong,
thirsting for kind words, human closeness,
shaking with rage at power lust and pettiest insult,
tossed about, waiting for great things to happen,
helplessly fearing for friends so far away,
too tired and empty to pray, to think, to work,
weary and ready to take my leave of it all?
Who am I? This one or the other?
Am I this one today and tomorrow another?
Am I both at once? Before others a hypocrite,
and in my own eyes a pitiful, whimpering weakling?
Or is what remains in me like a defeated army,
Fleeing in disarray from victory already won?
Who am I? They mock me, these lonely questions of mine,
Whoever I am, Thou knowest me, O God, I am thine!
The next month, on August 23, 1944, he wrote in a final letter to his friend Eberhard Bethge:
…I am so sure of God's guiding hand that I hope I shall always be kept in that certainty. You must never doubt that I'm travelling with gratitude and cheerfulness along the road where I'm being led. My past life is brim-full of God's goodness, and my sins are covered by the forgiving love of Christ crucified….
"I have hardly seen a man die so entirely submissive to the will of God."
 On February 7, he was transferred to Buchenwald; then, on April 6, with several others, to another facility. April 8 was a Sunday: Bonhoeffer led a worship service for the prisoners, speaking on the Scriptures for the day: "Through his stripes we are healed" (Isaiah 53:5) and "Blessed be the God and Father of our Lord Jesus Christ, which according to his abundant mercy hath begotten us again into a lively hope by the resurrection of Jesus Christ from the dead" (1 Peter 1:3). Early the following morning, Bonhoeffer was lead to the scaffold. The camp doctor watched: "Through the half-door in one room of the huts I saw Pastor Bonhoeffer, before taking off his prison garb, kneeling on the floor praying fervently to his God. I was most deeply moved by the way this lovable man prayed, so devout and so certain that God heard his prayer. At the place of execution, he again said a short prayer and then climbed the steps of the gallows, brave and composed. His death ensued a few seconds. In the almost fifty years that I worked as a doctor, I have hardly seen a man die so entirely submissive to the will of God."4
Discipline
If you are drawn to seek freedom, learn first of all
to discipline yourself and your senses, lest desires
and your members lead you hither and thither.
Pure and chaste be your body and spirit, totally under control,
and obedient, seeking the goal which is set for them.
No one experiences the secret of freedom, except by discipline.
Action
Choose and do what is right, not what fancy takes,
not weighting the possibilities, but bravely grasping the real,
not in the flight of ideas, but only in action is there freedom.
Come away from your anxious hesitations into the storm of events,
carried by God's command and your faith alone.
Then freedom will embrace your spirit with rejoicing.
Suffering
Wondrous is the change. The strong active hands
are bound now. Powerless and alone, you see the end
of your action. Yet, you breathe a sigh of relief and lay it aside
quietly trusting to stronger hands and are content.
Only for a moment did you touch the bliss of freedom,
then you gave it back to God that He might gloriously fulfill it.
Death
Come now, highest feast on the way to everlasting freedom,
death. Lay waste the burdens of chains and walls
which confine our earthly bodies and blinded souls,
that we see at last what here we could not see.
Freedom, we sought you long in discipline, action and suffering.
Dying, we recognize you now in the face of God.
Verse of the Day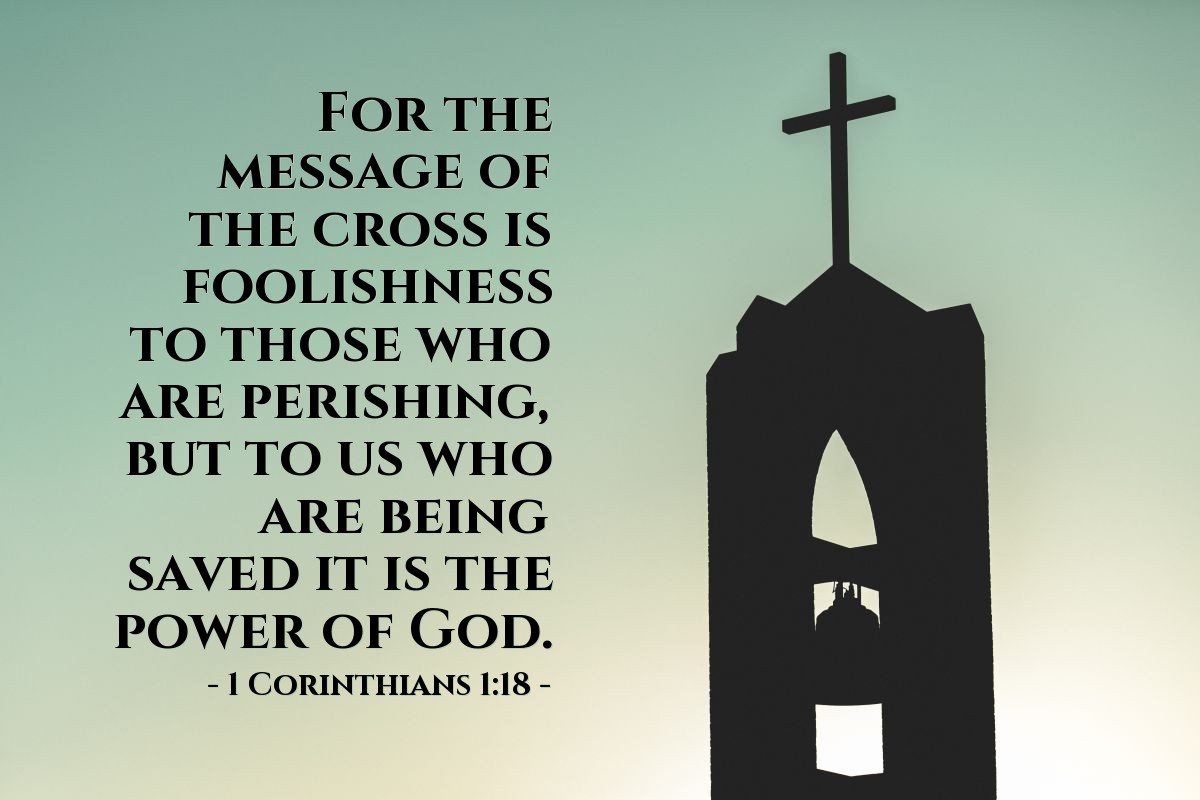 Thoughts on Today's Verse…
Power! We love power. We love the sound and fury of power. We love the ability that power brings to change things. But, the greatest power ever unleashed on this earth was the power displayed when the Almighty God held back his might and fury while his Son was persecuted and murdered. He did it so he could save us. Now that's an awesome display of power, and it was displayed specifically for us!
My Prayer…
Holy and Majestic God on high, I praise you for incredible might and power. But I also thank you for your love which guides the release of that power. Thank you for knowing that I am but dust without your sustaining Spirit. Thank you for saving me by withholding your mighty power so I could be pardoned by your sacrificial power. Because of Jesus' mercy, and in his holy name, I offer this prayer. Amen.
A Prayer for God's Blessing
By Debbie McDaniel
Joseph says in Genesis 50:20,  "As for you, you meant evil against me, but God meant it for good, to bring it about that many people should be kept alive, as they are today."
God paved the way of freedom for Joseph. Though it wasn't right away, slavery and imprisonment could not keep him contained. For our Lord, in His purposes, had more still in store.
In Jesus' Name,
Amen.
We are children of the King. He is Sovereign and He reigns Supreme, giving favor, guidance, and blessings to all those who seek after Him.
Resting there today, hope you are too.
April 17
The Hour of Temptation
For reading & meditation: Mark 8:27-38
"' he rebuked Peter, and said, 'Get behind me, Satan! For you are not on the side of God, but of men.' " (v.33, RSV)
We are seeing that once we have been given a vision of what God wants us to do for Him, the next thing that happens is that the vision dies. The reason for this is that Christian character must be developed in us before God can accomplish His purpose in our lives, and this can only be done by God bringing our vision down into death. Many Christians have been baffled by this strange strategy which God uses to develop Christlikeness in us, but it is yet another illustration of the principle that death must precede life. An important thing to remember is that Satan is extremely operative at this time, for his purpose is to get you to fulfil the vision by your own human effort. And whenever you do this, you will finish up in conflict. Remember what happened to Abraham? Rather than waiting for God to bring the vision into being at His own time, he tried to "help" God by having a son through Sarah's maidservant, Hagar (Gen. 16:3-4). The result of that was conflict between Isaac and Ishmael – a conflict that has continued to this day. In our reading today, we see Peter being used by Satan to talk Christ out of facing death on Calvary, but Jesus recognised the true source of his ideas and responded with the words: "Get behind me, Satan!" One writer comments on this passage: "Satan often uses those who are closest to us to 'protect' us from what we know God has called us to do." Even close Christian friends sometimes fail to understand that before we can live for God's purposes, we must die to our own.
Prayer:
O Father. I sense that Your ways are written, not only in Your Word, but also in me. Something within me echoes to truth. Help me to be always willing to die to my own purposes so that I can be alive to Yours. Then I will live abundantly. Amen.
For further study:
1. How can we withstand Satan's schemes?
2. Do it today.
The Danger of Rationalizing
The memory of the righteous will be a blessing, but the name of the wicked will rot. – Proverbs 10:7
Beware when you find yourself rationalizing your actions. Ultimately, you will be trapped by your own deceit and unable to receive any direction from the Lord.
Most of us, at one time or another, have found ourselves rationalizing something we're not quite comfortable with. It's not so much the act of rationalizing, as it is the refusal to receive correction in this area that will get you in trouble.
In Clearfield County, Pennsylvania, a man by the name of Mark Spotz was put on trial for the murder of his brother. Spotz adamantly denied killing his brother, saying, 'He didn't die until he got to the hospital. In my mind, killing someone is taking a life willfully. I didn't do that. I shot my brother and he died. I didn't kill him."
Do you see how clouded your mind can become when you give in to what you know is wrong, and then allow yourself to justify it?
Rationalization is a ticking "time bomb". If you rationalize inappropriate actions, at some point you may find yourself as deluded as this poor fellow in Texas.
"O what a tangled web we weave, when first we practise to deceive!" – Sir Walter Scott (1771-1832)
From The Heavens Devotional by Kevin Hartnett
We all have increasingly busy lives, and life in the "information age" only seems to pick up pace. Less frequent landline telephone calls and "snail mail" letters have given way to a daily barrage of texts and twitters. If we miss our e-mail for a day, the number of stacked-up messages looks like the arrival and departure board at the airport. Traffic rages around us daily, resulting in congestion and delays as everyone scrambles to live the "good life" filled with sports, concerts, church meetings, and family events. The kids need attention, the grandparents need attention, the bills need attention—the empty refrigerator, the car, the house, the yard, the garage, our clothes, our jobs, our bodies. Frequently we get to Wednesday of the work- or school week, and we'd swear it was Friday. Bedtime has never had so much appeal!
Our Lord understands. The gospel of Mark records that Jesus was so busy healing and teaching those who sought Him out that He didn't even have time to eat. His mother and brothers thought He was out of His mind. What did Jesus do? He pulled away. He withdrew when the Sun went down to be alone with His Father in prayer. Nighttime gives us a wonderful opportunity to do the same. Take a walk—or at least pull away from the daily grind—and have fellowship with your Maker, Savior, and Helper. If you can, go out beneath the Moon and stars. Think about how Jesus stared up at the very same ones as He prayed, and delight with Him in the discipline of solitude. He modeled its value for us in His own life on Earth. The same beautiful starry sky and gracious Father awaits us as did Him. Go experience them both.
Come to Me, all you who labor and are heavy laden, and I will give you rest. Take My yoke upon you and learn from Me, for I am gentle and lowly in heart, and you will find rest for your souls. For My yoke is easy and My burden is light. – Matthew 11:28–30

What Jesus Did!

 'Believe Moses!'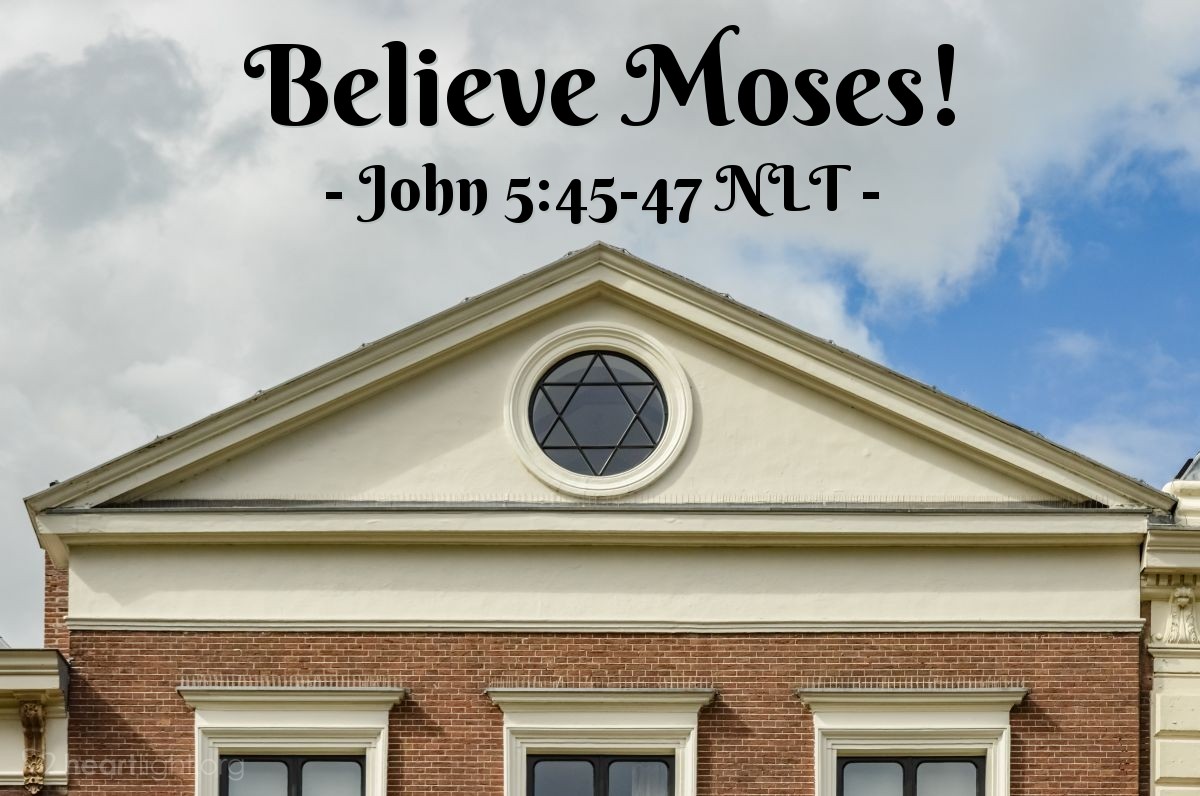 [Talking to Jewish leaders who opposed him, Jesus said,] "Yet it isn't I who will accuse you before the Father. Moses will accuse you! Yes, Moses, in whom you put your hopes. If you really believed Moses, you would believe me, because he wrote about me. But since you don't believe what he wrote, how will you believe what I say?"
Key Thought
Jesus is that great prophet like Moses that God had promised would come. However, Jesus is greater than Moses. The covenant that Jesus brought is greater than the covenant given through Moses. At the same time, Jesus fulfills the law of Moses. Jesus teaches the heart of God that lies underneath the law of Moses. So, we look to the law as the way to bring us to a deeper appreciation of God's grace given us in Jesus (
Galatians 3:26-29
; 
Galatians 4:1-4
). We can appreciate and admire Moses, but we set our faith and our hopes on Jesus, God's Son!
Today's Prayer
Father, thank you for the Old Testament, especially the Torah,* which reveals your holiness, power, mercy, deliverance, and care. Thank you that your old covenant looked toward the coming of a new covenant when your will and words would be written on people's hearts. May I live that holy character that your law reveals, yet may I live out of appreciation for your overwhelming grace in Jesus, in whose name I pray. Amen.
*The Torah consists of the first five books of the Old Testament (Genesis — Deuteronomy). The Torah is sometimes also referred to as the law or the Pentateuch.
Related Scripture Readings
Daily Wisdom:

 Proverbs 10:3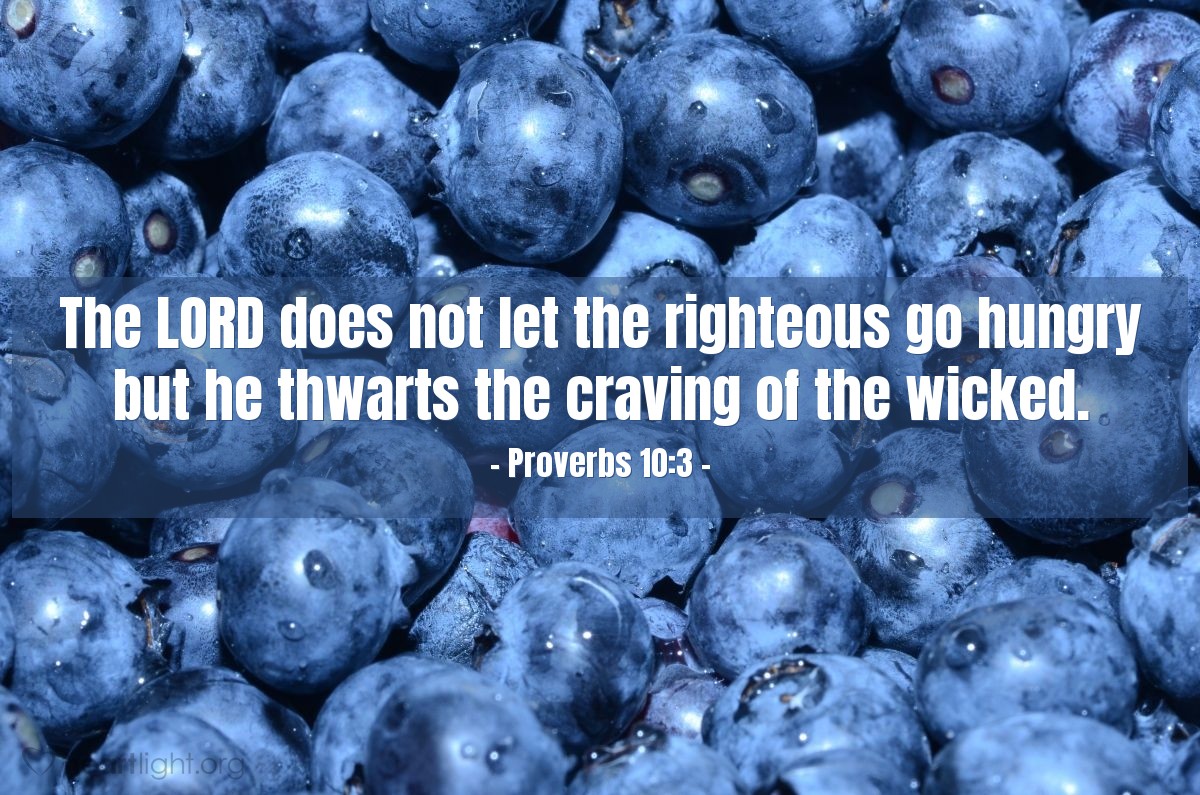 Passion for Praise:

 'Why am I Discouraged?'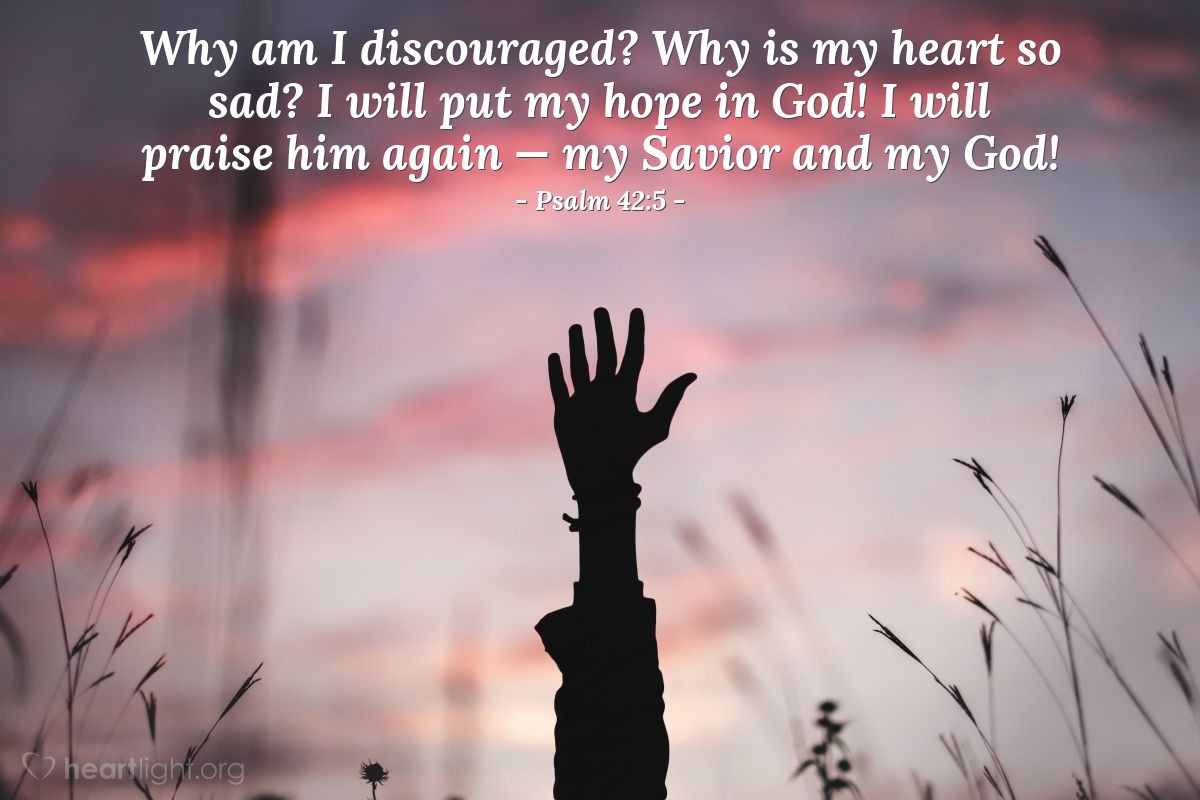 Praying with Paul:

 'Nothing between God and Me'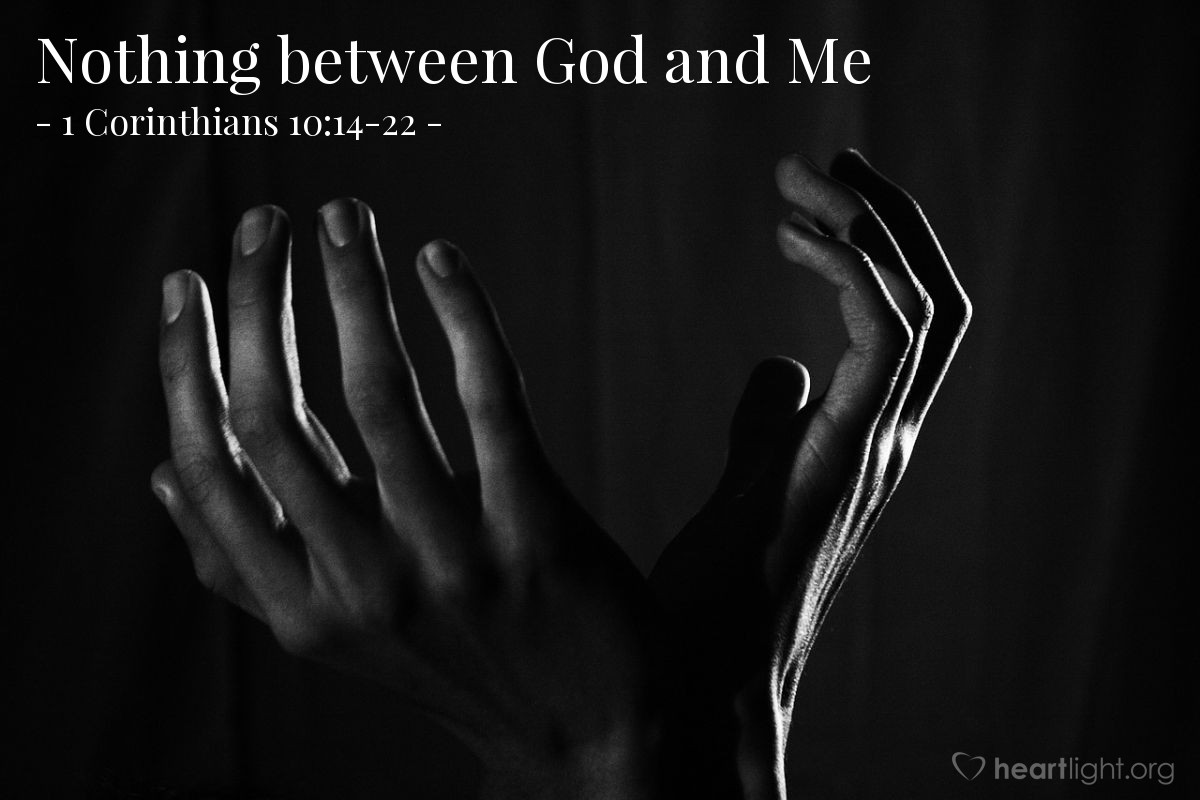 Dear Father,
Never let an idol stand between me and you. I am not stronger than you. I don't want to provoke you to jealousy.
Help me to understand that while "all things are lawful," all things are not helpful.
Let everything I do, whether working or resting, eating or drinking, be done for your glory.
May I never worship myself, live for myself, or strive to please myself. I want to worship you, to live for you, to please you.
In the name of Jesus and in reliance upon his example I ask this. Amen.
Tuesday of the Third Week of Easter
Stephen said to the people, the elders, and the scribes:
"You stiff-necked people, uncircumcised in heart and ears,
you always oppose the Holy Spirit;
you are just like your ancestors.
Which of the prophets did your ancestors not persecute?
They put to death those who foretold the coming of the righteous one,
whose betrayers and murderers you have now become.
You received the law as transmitted by angels,
but you did not observe it."
When they heard this, they were infuriated,
and they ground their teeth at him.
But Stephen, filled with the Holy Spirit,
looked up intently to heaven and saw the glory of God
and Jesus standing at the right hand of God,
and Stephen said, "Behold, I see the heavens opened
and the Son of Man standing at the right hand of God."
But they cried out in a loud voice,
covered their ears, and rushed upon him together.
They threw him out of the city, and began to stone him.
The witnesses laid down their cloaks
at the feet of a young man named Saul.
As they were stoning Stephen, he called out,
"Lord Jesus, receive my spirit."
Then he fell to his knees and cried out in a loud voice,
"Lord, do not hold this sin against them";
and when he said this, he fell asleep.
Now Saul was consenting to his execution.
R. (6a) 
Into your hands, O Lord, I commend my spirit.
or:
R.
 Alleluia.
Be my rock of refuge,
a stronghold to give me safety.
You are my rock and my fortress;
for your name's sake you will lead and guide me.
R.
 Into your hands, O Lord, I commend my spirit.
or:
R. 
Alleluia.
Into your hands I commend my spirit;
you will redeem me, O LORD, O faithful God.
My trust is in the LORD;
I will rejoice and be glad of your mercy.
R. 
Into your hands, O Lord, I commend my spirit.
or:
R. 
Alleluia.
Let your face shine upon your servant;
save me in your kindness.
You hide them in the shelter of your presence
from the plottings of men.
R. 
Into your hands, O Lord, I commend my spirit.
or:
R. 
Alleluia.
R. Alleluia, alleluia.
I am the bread of life, says the Lord;
whoever comes to me will never hunger.
R. Alleluia, alleluia.
The crowd said to Jesus:
"What sign can you do, that we may see and believe in you?
What can you do?
Our ancestors ate manna in the desert, as it is written:
He gave them bread from heaven to eat."
So Jesus said to them,
"Amen, amen, I say to you,
it was not Moses who gave the bread from heaven;
my Father gives you the true bread from heaven.
For the bread of God is that which comes down from heaven
and gives life to the world."
So they said to Jesus,
"Sir, give us this bread always."
Jesus said to them, "I am the bread of life;
whoever comes to me will never hunger,
and whoever believes in me will never thirst."
– – –
Lectionary for Mass for Use in the Dioceses of the United States, second typical edition, Copyright © 2001, 1998, 1997, 1986, 1970 Confraternity of Christian Doctrine; Psalm refrain © 1968, 1981, 1997, International Committee on English in the Liturgy, Inc. All rights reserved. Neither this work nor any part of it may be reproduced, distributed, performed or displayed in any medium, including electronic or digital, without permission in writing from the copyright owner.
Stephen, filled with grace and power,
was working great wonders and signs among the people.
Certain members of the so-called Synagogue of Freedmen,
Cyreneans, and Alexandrians,
and people from Cilicia and Asia,
came forward and debated with Stephen,
but they could not withstand the wisdom and the Spirit with which he spoke.
Then they instigated some men to say,
"We have heard him speaking blasphemous words
against Moses and God."
They stirred up the people, the elders, and the scribes,
accosted him, seized him,
and brought him before the Sanhedrin.
They presented false witnesses who testified,
"This man never stops saying things against this holy place and the law.
For we have heard him claim
that this Jesus the Nazorean will destroy this place
and change the customs that Moses handed down to us."
All those who 
sat
 in the Sanhedrin looked intently at him
and saw that his face was like the face of an angel.
R. (1ab)
 Blessed are they who follow the law of the Lord!
or:
R. 
Alleluia.
Though princes meet and talk against me,
your servant meditates on your statutes.
Yes, your decrees are my delight;
they are my counselors.
R. 
Blessed are they who follow the law of the Lord!
or:
R. 
Alleluia.
I declared my ways, and you answered me;
teach me your statutes.
Make me understand the way of your precepts,
and I will meditate on your wondrous deeds.
R. 
Blessed are they who follow the law of the Lord!
or:
R. 
Alleluia.
Remove from me the way of falsehood,
and favor me with your law.
The way of truth I have chosen;
I have set your ordinances before me.
R. 
Blessed are they who follow the law of the Lord!
or:
R. 
Alleluia.
R. Alleluia, alleluia.
One does not live on bread alone
but on every word that comes forth from the mouth of God.
R. Alleluia, alleluia.
[After Jesus had fed the five thousand men, his disciples saw him walking on the sea.]
The next day, the crowd that remained across the sea
saw that there had been only one boat there,
and that Jesus had not gone along with his disciples in the boat,
but only his disciples had left.
Other boats came from Tiberias
near the place where they had eaten the bread
when the Lord gave thanks.
When the crowd saw that neither Jesus nor his disciples were there,
they themselves got into boats
and came to Capernaum looking for Jesus.
And when they found him across the sea they said to him,
"Rabbi, when did you get here?"
Jesus answered them and said,
"Amen, amen, I say to you, you are looking for me
not because you saw signs
but because you ate the loaves and were filled.
Do not work for food that perishes
but for the food that endures for eternal life,
which the Son of Man will give you.
For on him the Father, God, has set his seal."
So they said to him,
"What can we do to accomplish the works of God?"
Jesus answered and said to them,
"This is the work of God, that you believe in the one he sent."
– – –
Lectionary for Mass for Use in the Dioceses of the United States, second typical edition, Copyright © 2001, 1998, 1997, 1986, 1970 Confraternity of Christian Doctrine; Psalm refrain © 1968, 1981, 1997, International Committee on English in the Liturgy, Inc. All rights reserved. Neither this work nor any part of it may be reproduced, distributed, performed or displayed in any medium, including electronic or digital, without permission in writing from the copyright owner.
Today's Scripture
"My old self has been crucified with Christ. It is no longer I who live, but Christ lives in me. So I live in this earthly body by trusting in the Son of God, who loved me and gave himself for me." – Galatians 2:20
Thoughts for Today
We need to accept the fact that we cannot cure our loved one's problem. Our best caretaking efforts will not succeed "fixing" things. In fact, we need to understand that we are not responsible for our loved one's cure. Our responsibility is to deepen our relationship with Christ, pray for our loved one, and trust Jesus to guide us.
The simplest definition of codependency is "to be dependent along with." That doesn't mean that you necessarily use the same substances or participate in the same kinds of behaviors as the one you care about. What it does imply is the idea of being so deeply drawn into his or her life-controlling problem that it becomes your problem as well. This can result in your being filled with guilt and blame and other downgrading thoughts.
But that's not who you are. Your significance is in Christ–and in Him is where you find freedom and confidence.
Consider this …
Learning to "live out" the reality of who you are in Christ begins with making a choice: Who will you honor? Then, after that choice is made, you may need to do some work on putting that reality into action in your life.
If you have centered your life around your loved ones instead of around God, this is the point where you need to reaffirm who you are in Christ and recognize the identity and the freedom you have in Him. As it is with all other human needs, establishing a personal relationship with Jesus Christ is the most effective way to overcome codependent relationships.
Prayer
Father, thank you that Christ lives in me. I've been so wrapped up in my loved one's problems that I have forgotten the freedom, the forgiveness, and the righteousness I have in Jesus. As your child, I know the best thing I can do is focus on my relationship with you, pray for my loved one, and trust you to guide me and to help my loved one. Please help me to honor you in my choices. In Jesus' name …
We wish to see Jesus.
John 12:21
The constant cry of the world is, "Who will show us any good?" They seek satisfaction in earthly comforts, enjoyments, and riches. But the quickened sinner knows of only one good. "I wish I knew where I might find Him!" When he is truly awakened to feel his guilt, if you could lay a fortune before him he would say, "Take it away: I want to find Him."
It is a blessed thing for a man when he has brought his desires into focus, so that they all center in one object. When he has fifty different desires, his heart resembles a stagnant pool spreading out into a marsh, breeding disease; but when all his desires are channeled in one direction, his heart becomes like a river of pure water, running swiftly to fertilize the fields.
Happy is he who has one desire, if that one desire is set on Christ, though it may not yet have been realized. When a soul desires Jesus, it is a sure indication of divine work within. Such a man will never be content with mere externals. He will say, "I want Christ; I must have Him—mere ordinances are of no use to me. I want Himself; do not offer me these; you offer me the empty pitcher, while I am dying of thirst; give me water or I die. Jesus is my soul's desire. I wish to see Jesus!"
Is this your condition, my reader, at this moment? Have you only one desire, and is that for Christ? Then you are not far from the kingdom of heaven. Have you only one wish in your heart, and is it that you may be washed from all your sins in Jesus' blood? Can you really say, "I would give all I have to be a Christian. I would give up everything I have and hope for, in order to know that I have an interest in Christ"? Then, despite all your fears, be encouraged—the Lord loves you, and you will come out into daylight soon and rejoice in the liberty with which Christ makes you free.
Wanted: Dead or Alive!
TGIF Today God Is First Volume 1 by Os Hillman
April 17, 2018
"For our struggle is not against flesh and blood, but against the rulers, against the authorities, against the powers of this dark world and against the spiritual forces of evil in the heavenly realms" (Eph 6:12).
In the old west it was common to see a poster on the wall of the town jail or post office with a man's picture below the words: Wanted: Dead or Alive! These were the most notorious criminals who posed the greatest danger to society.
Let me ask you a personal question. Is there a "Wanted: Dead or Alive" poster in hell with your name on it? Are you a real danger to hell? Do you cause problems for Satan's legion of demons? Are you pushing back Satan's agenda on planet earth?
Are the unsaved in danger of receiving salvation through you? Will someone receive healing because you dared to pray for them? Will someone's life be impacted because you chose to pray for them in your workplace during a difficult time? Will a city be impacted for Jesus Christ because of you?
Millions of believers sit on the sidelines everyday having no impact on the Kingdom of darkness. Their names will never appear on a Wanted poster in hell because Satan sees that they are no threat. However, God wants you to be a threat to Satan's kingdom.
What are some things you can do that will pose a threat to Satan's agenda? Perhaps you can begin praying for one of Satan's most notorious talk show personalities. Or maybe you are called to visit an elderly home to bring the love of Christ into a lonely place. There are many ways you can earn a reputation in hell.
Are you willing to be a force to be reckoned with by Satan's legions?
NATIONAL BAT APPRECIATION DAY
National Bat Appreciation Day occurs annually on April 17th.  April is the best time of the year to observe bats, as they are now beginning to emerge from hibernation. National Bat Appreciation Day is also an excellent time to learn about the role bats play in nature. One important reason to celebrate bats is that they are considered to be an "insectivorous" creature because they rid our world of many annoying insects.  In one hour, a bat can eat up to 1,000 mosquitoes.
Fun Bat Facts:
Some species of bats can live up to 40 years.
Bats can see in the dark and use their extreme sense of hearing.
Bats are the only mammal naturally capable of true and sustained flight.
There are over 1,200 known species of bats.
The United States is home to an estimated 48 species of bats.
Nearly 70% of bats are insectivores.
One of the largest bats is the Giant Golden-Crowned Flying Fox bat weighing up to 4 lbs with a wingspan of up to 5 feet, 7 inches.
Bats are clean animals, grooming themselves almost constantly.
North America's largest urban bat colony is found on the Congress Avenue Bridge in Austin, Texas. It is home to an estimated 1,500,000 Mexican Free-Tailed bats. This colony of bats eats approximately 10,000 to 30,000 lbs of insects each night.  It is estimated 100,000 tourists visit the bridge annually to watch the bats leave the roost at twilight.
One colony of 150 Big Brown bats can protect farmers from up to 33 million or more rootworms each summer.
Almost 40% of American bat species are in severe decline, with some already listed as endangered or threatened.
Three U.S. states have an official state bat. Texas and Oklahoma have named the Mexican Free-Tailed bat their state bat, and Virginia has dubbed the Virginia Big-Eared bat their state bat.
HOW TO OBSERVE
Use #BatAppreciationDay to post on social media.
HISTORY
Our research was unable to find the origin of National Bat Appreciation Day.