Daily Prayer for 

June 9
The Lord your God is with you, the Mighty Warrior who saves. He will take great delight in you; in his love he will no longer rebuke you, but will rejoice over you with singing. Zephaniah 3:17, NIV

Lord our Savior, you are our Lord and our Helper. Show yourself again and again in our hearts as the Savior who is strong to help us even in difficult times. Remember the many people who sigh to you. Guide them into the protection of the almighty God. Even if they suffer pain and distress and have to go through fear and anxiety, even if they die, Lord Jesus, you are comfort and help. In everything life brings us you will show yourself as the One who does the will of God and who carries it out for us on earth. Amen.
Daily Dig for June 9
Christoph Friedrich Blumhardt
From every pulpit, and in every street and workplace, it should be proclaimed: "You all belong to God! Whether you are godless or devout, under judgment or under grace, blessed or damned, you belong to God, and God is good and wants what is best for you. Whether you are dead or alive, righteous or unrighteous, in heaven or in hell, you belong to God, and as soon as you are swept into the current of faith, the good within you will emerge."
Source: Everyone Belongs to God
Today's Verse Illustrated…
The Daily Word of Hope Devotional
Saddling Up Anyway
They told Esther's words to Mordecai. Then Mordecai asked them to return this answer to Esther: 'Don't think to yourself that you will escape in the king's house any more than all the Jews. For if you remain silent now, then relief and deliverance will come to the Jews from another place, but you and your father's house will perish. Who knows if you haven't come to the kingdom for such a time as this?' Esther 4:12 WEB
John Wayne once said that 'Courage is being scared to death, but saddling up anyway.' A young woman named Esther was once faced with a decision like that, and it could have led to her execution. There was a law was passed in the land to exterminate all the Jews that were living in Persia, and she was Jewish.
Esther had hidden her family's identity and she was safely living in the royal palace when her uncle Mordecai sent her word to go and speak with the king. Mordecai wanted Esther to try and obtain mercy for her people. But if Esther went into the king's chamber without first being summoned, it was an automatic death sentence, unless the king chose to pardon her by extending his golden scepter.
When Esther hesitated to take the message to the king, her uncle Mordecai told her that if she did not go, the Lord would send someone else, but she would miss out. Esther was just a young girl and very scared, but she pulled herself together and said: 'If I perish, I perish.' After fasting and praying for three days and nights, she went in to meet the king and convinced him to spare her people, and the one that devised the extermination plot was himself exterminated. There is a Jewish holiday called 'Purim' that commemorates the event.
It is easy to be strong when there is nothing to be afraid of, but faith is tested in the furnace like refined gold. Do not cower back from whatever you have to face today, for you are here for a purpose, for such a time as this. If God is for you, who can stand against you? If you withdraw, God will send someone else, but you will miss out on what He has in store for you. So stand strong, know that God is with you, and that you are well able to face whatever comes your way.
Prayer: Heavenly Father I thank You for bringing me to Your kingdom for such a time as this. It is no accident that I am living here today and I know that You have a plan and a purpose for me. Please fulfill Your will in my life, guide my steps, and draw me into a deeper relationship with You, in the name of Jesus Christ I pray.
Bible Fun Fact: There are 260 chapters in the New Testament.

What Jesus Did!

 'He Must Suffer!'

[After Peter's confession of Jesus as the Messiah,] Jesus warned his disciples not to tell anyone who he was. "The Son of Man must suffer many terrible things," he said. "He will be rejected by the elders, the leading priests, and the teachers of religious law. He will be killed, but on the third day he will be raised from the dead."
Key Thought
Once the apostles had the right designation for Jesus — the Messiah from God, they needed to have the implications of the term explained to them. While Jesus had to repeat this explanation for them several times, they needed to get it through their hard heads that God's servant, the Messiah, had to suffer and rise from the dead. Jesus redefined everyone's expectations of the Messiah, but not because he was powerless to accomplish his mission in another way. He suffered because it was God's will that the Messiah would do so in an effort to reach all peoples and fulfill all the promises.
Today's Prayer
Dear LORD God Almighty, please give me the courage to truly follow Jesus as the Messiah, all the way to the cross! In Jesus' name. Amen.
Daily Wisdom: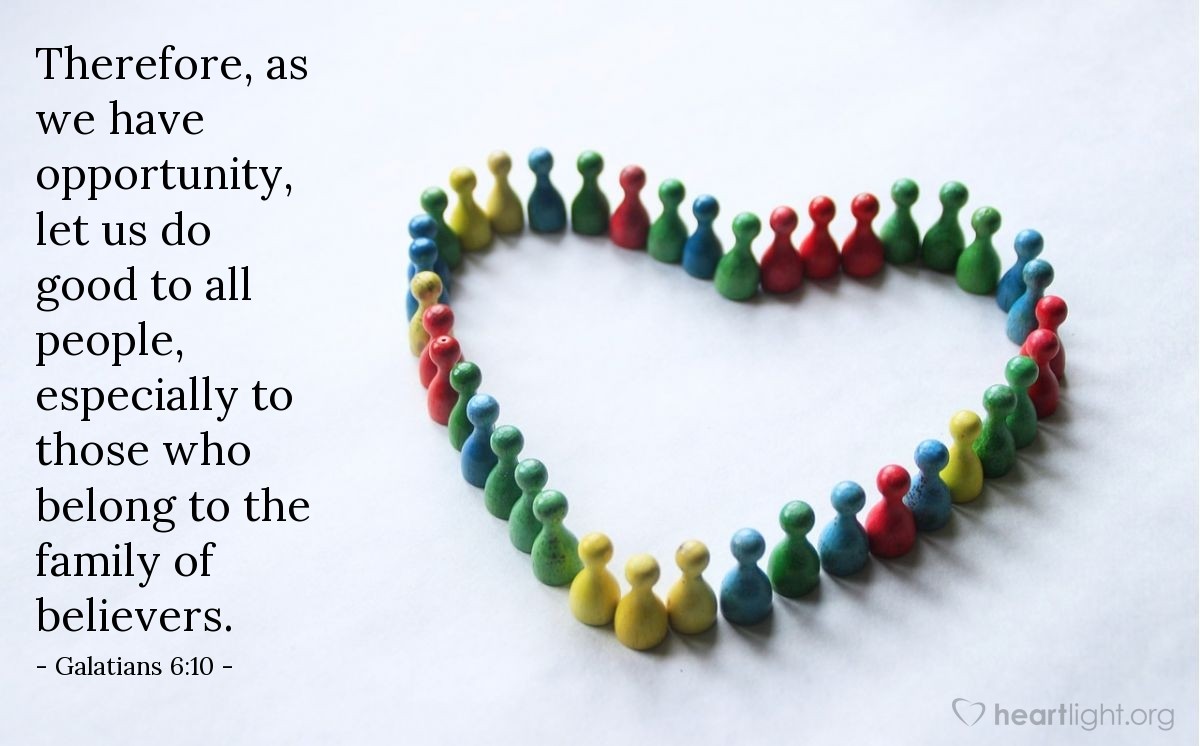 Spiritual Warfare:

 'God Rescues Us and Carries Us'

God's Power for Our Battles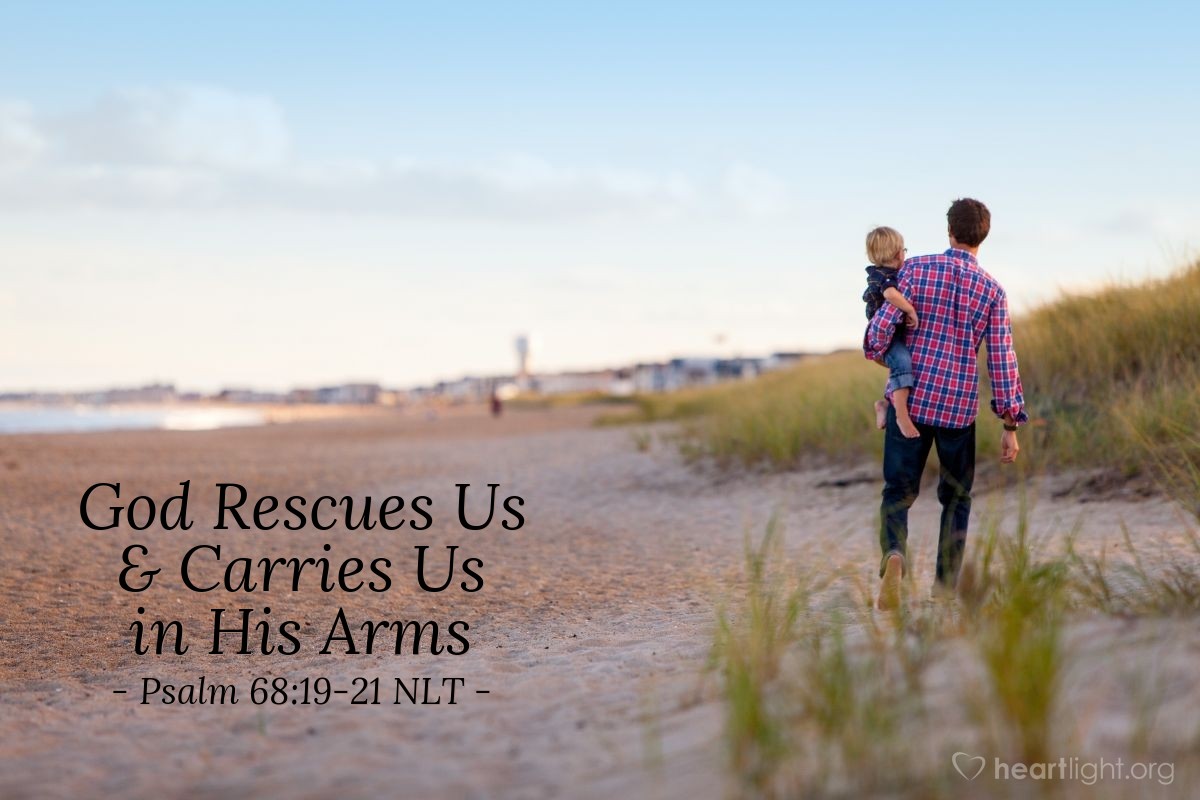 Lord, I praise You as my Lord and Savior! Thank You for carrying me in Your arms each day and rescuing me from all my enemies. You are the God who cares for me and saves me from death. Death has no power over me now because I know I will rise from death, just as Jesus did long ago. Thank You for conquering this enemy for me. Please continue to carry me as I try each day to walk in Your ways and witness to others about Your greatness and love and power. In Jesus' Name, Amen.
with Jesus:

 'Pentecost!'
Note from Jesus
Dear Disciple,
A new era began after My resurrection. On the day of Pentecost, I poured out the Holy Spirit first on My closest disciples. Then I poured out the Holy Spirit upon all those who responded to their message (Acts 2:38-39; Titus 3:3-5). The pouring out of the Spirit upon My disciples was done loudly and with no small disturbance. The apostles spoke about Me. People from many countries heard the message in their own languages. Yes, there were some skeptics — as there always are. Undeniably, something dramatic was happening. The words spoken by Peter and the apostles were powerful, but there was something more than convincing words touching the hearts of the people. My life, death, and resurrection were proclaimed. Conviction swept through the crowd like wildfire. Their yearning hearts cried out for relief from their rejection of the Messiah, their Lord and Savior — Me.
Peter let the crowd at Pentecost know that the same Spirit Who propelled this message past their defenses and brought conviction to their hearts was now available to them if they repented and were baptized. And many were immersed that day based on their faith in Me and turning their lives around to follow Me! Luke, the writer of Acts, described it this way:
Whoever made a place for his [Peter's] message in their hearts received the baptism; in fact, that day alone, about 3,000 people joined the disciples.
The movement of the Spirit in My disciples had begun and would sweep across the Mediterranean area in about thirty years. And you, My dear disciple, are a part of that movement that began at Pentecost. You are part of a movement centered on My death, burial, and resurrection. This gospel is proclaimed by people filled with the Holy Spirit. These people are built into a spiritual family that reflects my righteous character and gracious compassion. You can see that Luke emphasized all of this in his telling of the Pentecost story.
Please know that I long to do in your day what happened in that time long ago. Come! Believe! Ask for the Spirit's power to be at work in you, among your spiritual family, and with your efforts to bring the kingdom of God to the lost world around you.
Verses to Live
These verses talk about the birth of the new era of the Holy Spirit. Read through them a couple of times and then ask yourself if you have responded to the call of My gospel the way those early disciples did. Then open yourself to the work of the Holy Spirit in your day. I long to reanimate My people with grace and power. Don't let the power of Pentecost, the Holy Spirit, be dead in your day!
When the holy day of Pentecost came 50 days after Passover, they [the disciples] were gathered together in one place.

Picture yourself among the disciples:

A sound roars from the sky without warning, the roar of a violent wind, and the whole house where you are gathered reverberates with the sound. Then a flame appears, dividing into smaller flames and spreading from one person to the next. All the people present are filled with the Holy Spirit and begin speaking in languages they've never spoken, as the Spirit empowers them.

Because of the holy festival, there are devout Jews staying as pilgrims in Jerusalem from every nation under the sun. They hear the sound, and a crowd gathers. They are amazed because each of them can hear the group speaking in their native languages. They are shocked and amazed by this.

Pilgrims:

Just a minute. Aren't all of these people Galileans? How in the world do we all hear our native languages being spoken? Look — there are Parthians here, and Medes, Elamites, Mesopotamians, and Judeans, residents of Cappadocia, Pontus, and Asia, Phrygians and Pamphylians, Egyptians and Libyans from Cyrene, Romans including both Jews by birth and converts, Cretans, and Arabs. We're each, in our own languages, hearing these people talk about God's powerful deeds.

Their amazement becomes confusion as they wonder:

Pilgrims:

What does this mean?

Skeptics:

It doesn't mean anything. They're all drunk on some fresh wine!
As the twelve stood together, Peter shouted to the crowd:

Peter:

Men of Judea and all who are staying here in Jerusalem, listen. I want you to understand: these people aren't drunk as you may think. Look, it's only nine o'clock in the morning! No, this isn't drunkenness; this is the fulfillment of the prophecy of Joel. Hear what God says!

In the last days, I will offer My Spirit to humanity as a libation. Your children will boldly speak the word of the Lord. Young warriors will see visions, and your elders will dream dreams. Yes, in those days I shall offer My Spirit to all servants, both male and female, and they will boldly speak My word.

…

Everyone in Israel should now realize with certainty what God has done: God has made Jesus both Lord and Anointed King — this same Jesus Whom you crucified.

When the people heard this, their hearts were pierced; and they said to Peter and his fellow apostles:

Pilgrims:

Our brothers, what should we do?

Peter:

Reconsider your lives; change your direction. Participate in the ceremonial washing of baptism in the name of Jesus God's Anointed, the Liberating King. Then your sins will be forgiven, and the gift of the Holy Spirit will be yours. For the promise of the Spirit is for you, for your children, for all people — even those considered outsiders and outcasts — the Lord our God invites everyone to come to Him.

Peter was pleading and offering many logical reasons to believe. Whoever made a place for his message in their hearts received the baptism; in fact, that day alone, about 3,000 people joined the disciples.
(Acts 2:1-18; Acts 2:36-41)
Response in Prayer
Almighty God, do in our day what we heard that happened in bygone days. I long to see Your name glorified, Jesus' grace received, and the Holy Spirit's power bring thousands to salvation. I ask this in Jesus' name. Amen.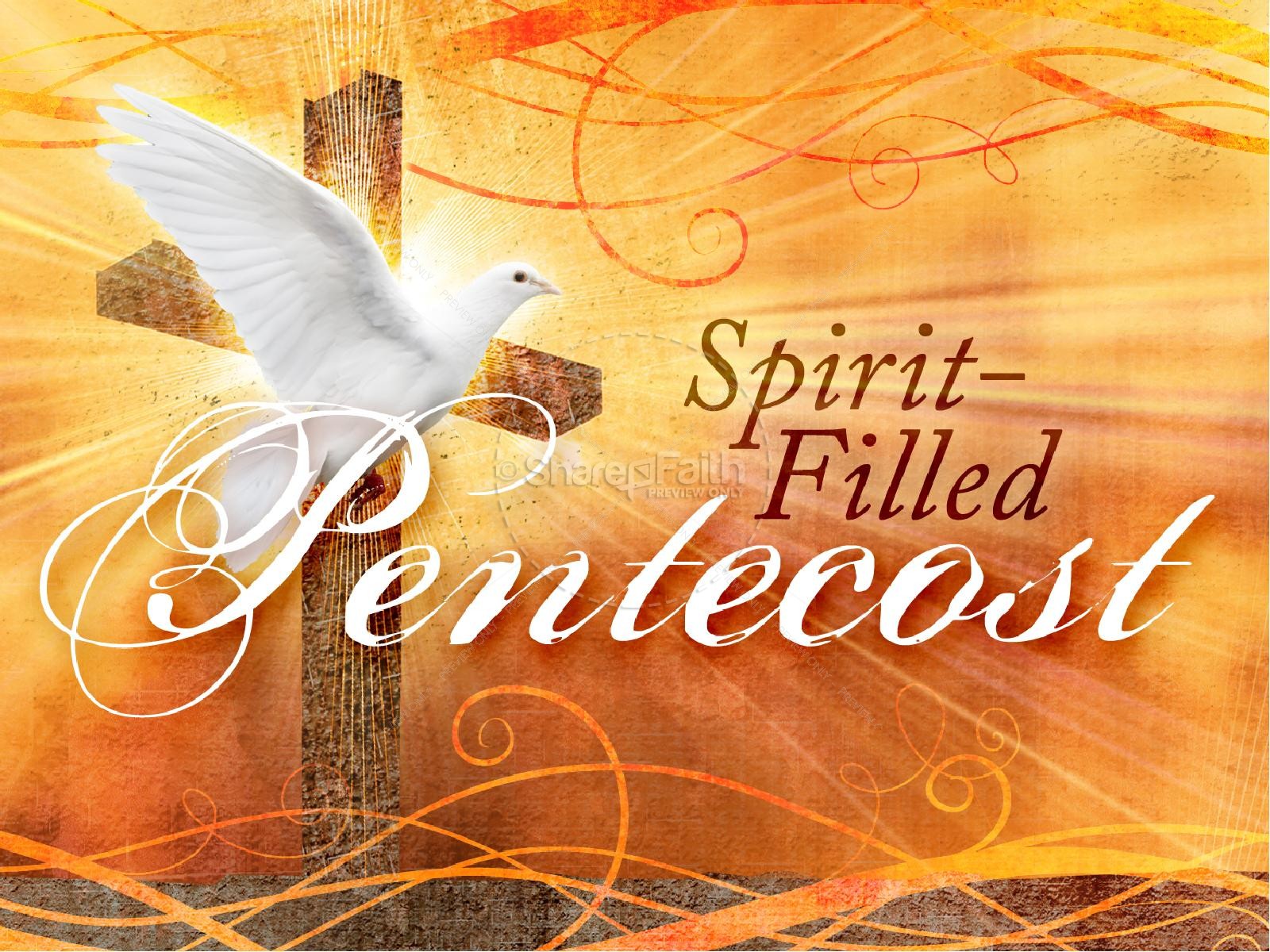 Pentecost (Whitsunday)
A feast of the universal Church which commemorates the Descent of the Holy Ghostupon the Apostles, fifty days after the Resurrection of Christ, on the ancient Jewishfestival called the "feast of weeks" or Pentecost (Exodus 34:22; Deuteronomy 16:10). Whitsunday is so called from the white garments which were worn by those who were baptised during the vigil; Pentecost ("Pfingsten" in German), is the Greek for "the fiftieth" (day after Easter).
Whitsunday, as a Christian feast, dates back to the first century, although there is no evidence that it was observed, as there is in the case of Easter; the passage in 1 Corinthians 16:8 probably refers to the Jewish feast. This is not surprising, for the feast, originally of only one day's duration, fell on a Sunday; besides it was so closely bound up with Easter that it appears to be not much more than the termination of Paschal tide.
That Whitsunday belongs to the Apostolic times is stated in the seventh of the (interpolated) fragments attributed to St. Irenæus. In Tertullian (On Baptism 19) the festival appears as already well established. The Gallic pilgrim gives a detailed account of the solemn manner in which it was observed at Jerusalem ("Peregrin. Silviæ", ed. Geyer, iv). The Apostolic Constitutions (Book V, Part 20) say that Pentecost lasts one week, but in the West it was not kept with an octave until at quite a late date. It appears from Berno of Reichenau (d. 1048) that it was a debatable point in his time whether Whitsunday ought to have an octave. At present it is of equal rank with Easter Sunday. During the vigil formerly the catechumens who remained from Easter were baptized, consequently the ceremonies on Saturday are similar to those on Holy Saturday.
The office of Pentecost has only one Nocturn during the entire week. At Terce the "Veni Creator" is sung instead of the usual hymn, because at the third hour the Holy Ghost descended. The Mass has a Sequence, "Veni Sancte Spiritus" the authorship of which by some is ascribed to King Robert of France. The colour of the vestments is red, symbolic of the love of the Holy Ghost or of the tongues of fire. Formerly the law courts did not sit during the entire week, and servile work was forbidden. A Council of Constance(1094) limited this prohibition to the first three days of the week. The Sabbath rest of Tuesday was abolished in 1771, and in many missionary territories also that of Monday; the latter was abrogated for the entire Church by Pius X in 1911. Still, as at Easter, the liturgical rank of Monday and Tuesday of Pentecost week is a Double of the First Class.
In Italy it was customary to scatter rose leaves from the ceiling of the churches to recall the miracle of the fiery tongues; hence in Sicily and elsewhere in Italy Whitsunday is called Pascha rosatum. The Italian name Pascha rossa comes from the red colours of the vestments used on Whitsunday. In France it was customary to blow trumpets during Divine service, to recall the sound of the mighty wind which accompanied the Descent of the Holy Ghost. In England the gentry amused themselves with horse races. The Whitsun Ales or merrymakings are almost wholly obsolete in England. At these ales the Whitsun plays were performed. At Vespersof Pentecost in the Oriental Churches the extraordinary service of genuflexion, accompanied by long poetical prayers and psalms, takes place. (Cf. Maltzew, "Fasten-und Blumen Triodion", p. 898 where the entire Greco-Russian service is given; cf. also Baumstark, "Jacobit. Fest brevier", p. 255.) On Pentecost the Russians carry flowers and green branches in their hands.
Donald Duck Day
Date When Celebrated : Always June 9
Happy Birthday, Donald. We hope that Daisy Duck bakes you your favorite cake!
Donald Duck Day in honor of the Walt Disney Donald Duck's cartoon debut. Donald first appeared in "The Wise Hen" on June 9, 1934.  While Donald is over 70 years old, he doesn't act a day over 20. Donald is one of Disney's most famous and popular characters.
Did you Know? Donald has a middle name. Donald F. Duck's middle name is "Fauntleroy".
Enjoy Donald Duck Day in front of the television watching Donald, along with all of his family and friends.
---
The Origin of Donald Duck Day:
We discovered why this day was created…… to honor Donald's cartoon debut on June 9, 1934. We do know know for sure "who" created it. We strongly suspect it was Daisy Duck.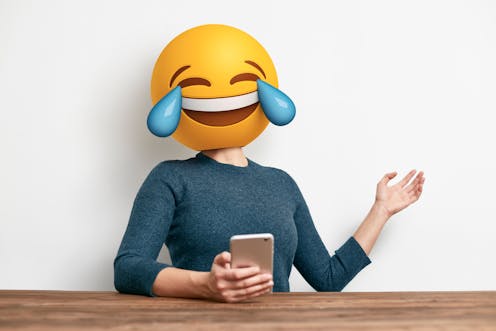 Political Humor…
Momma, on Sunday…
Aunty's Sunday Request…