Daily Prayer for July 19
But he said to me, "My grace is sufficient for you, for my power is made perfect in weakness." Therefore I will boast all the more gladly about my weaknesses, so that Christ's power may rest on me. That is why, for Christ's sake, I delight in weaknesses, in insults, in hardships, in persecutions, in difficulties. For when I am weak, then I am strong. 2 Corinthians 12:9–10, NIV
Lord our God, we rejoice that we may be called your children. In our weakness we ask you to shelter us in your hands. Strengthen us in the hope and faith that our lives will surely go the right way, not through our strength but through your protection. Grant that through your Spirit we may come to know more and more that you are with us. Help us to be alert in our daily life and to listen whenever you want to say something to us. Reveal the power and glory of your kingdom in many people, to the glory of your name, and hasten the coming on earth of all that is good and true. Amen.

Daily Dig
In your inbox every morning
When despair for the world grows in me
and I wake in the night at the least sound
in fear of what my life and my children's lives may be,
I go and lie down where the wood drake
rests in his beauty on the water, and the green heron feeds.
I come into the peace of wild things
who do not tax their lives with forethought
of grief. I come into the presence of still water.
And I feel above me the day-blind stars
waiting with their light. For a time
I rest in the grace of the world, and am free.
Share today's verse
            ~~~Dion Todd
The Monument
But his wife looked back from behind him, and she became a pillar of salt. Genesis 19:26 WEB
When God told Abram to leave his country, he brought along his nephew Lot. In time, the families grew and prospered so much they had to separate from each other. Lot and his family then moved to the city of Sodom. It was an extremely wicked, prideful city, and eventually their sins caught up with them.
Because of Abraham, angels visited Lot and told him to get his family out of Sodom before the destruction began. The angels told them when they left, to not look behind them. So Lot's family all left the city together. Lot's wife went out of the city with the family, but she stopped, lingered, and looked back longingly at what she was leaving behind. She became a pillar of salt. She became a monument.
In our life God is always calling us forward, always stretching our faith, and as long as we live, we are not finished. He is infinitely smart, and we only know a fraction of what He has in store for us. We will still be learning about God while in heaven. To think that we know everything about Him now is hubris, and prideful deception. He has given us enough truth to live by today, but tomorrow we will learn even more. None of us know everything.
If you take a broad look at denominations, you will always see they are formed this way: A revelation, a movement, then a monument. Each one starts with a new revelation about something they believe, it becomes a movement and gathers a following. Eventually what they believe is written out in a 'Statement of faith' and then whatever is not included in that statement, is rejected, and whoever does not agree with them, are wrong. What started out as something new and fresh, ironically now rejects anything new, and it becomes an unchanging monument.
Old wineskins become brittle and will not hold new wine, so God has to use someone else. He moves on and reveals something new to those that are willing to listen, and soon another movement is formed around that truth. Revelation, movement, monument, is the pattern as God restores His church from the dark ages.
God is full of surprises, and to think that He is predictable is a mistake. I know that He said 'I change not' and He does not, but our understanding certainly does. The fact is that no one walked on water, until a couple of people did (Matthew 14:29). No one raised the dead, until someone did (Acts 20:9). No one cast out evil spirits with a handkerchief, until someone did (Acts 19:11). Bread had never rained from heaven, until the day that it did (Exodus 16:14). Unless scripture clearly prohibits something, be open and 'Test all things, keeping what is good' (1 Thessalonians 5:21). Do not despise prophecies (1 Thessalonians 5:20).
Stay stretchable today and allow God to do something new in your life. Do not write off everything new that comes your way as not of God, especially things that are clearly discussed in the Bible. Keep looking forward and not behind you. Do not stop listening to God, do not stop growing, or you will become just another monument along the path.
Prayer: Heavenly Father please let me see through Your eyes what You are doing today. I choose to believe that You are alive, that You love me, and that You are listening to me today. I want to ally myself with You and walk hand in hand. Come and be a part of my life today, help me be stretchable and teachable, in the name of Jesus Christ I pray. Amen!
Bible Fun Fact: God once used a poultice of figs to heal a boil on Hezekiah (Is. 38:21).

Unstoppable!

 'Gifted, Gracious, and Going'

Among the prophets and teachers of the church at Antioch of Syria were Barnabas, Simeon (called "the black man"), Lucius (from Cyrene), Manaen (the childhood companion of King Herod Antipas), and Saul. One day as these men were worshiping the Lord and fasting, the Holy Spirit said, "Appoint Barnabas and Saul for the special work to which I have called them." So after more fasting and prayer, the men laid their hands on them and sent them on their way.

— Acts 13:1-3 NLT
Key Thought
Barnabas and Saul returned to Antioch from their trip to take needed financial support to the impoverished believers in Jerusalem. Luke listed five prominent leaders in the church in Antioch. They came from a variety of different backgrounds, reflecting the diverse church. They had broken through all sorts of barriers culturally. The Holy Spirit grew them into a gifted and gracious church, eager to share their fellowship, funds, and very best leaders. While worshiping and fasting — always an invitation for God to be praised and for them to be open to God's leading — the Spirit challenged them to send Barnabas and Saul, two of their most vital leaders, out on your mission to the world. They obeyed the Spirit and began a missionary journey to reach people in other parts of the world. We should long to be like them — gifted with dynamic leaders, gracious in sharing their fellowship and funds, as well as being willing to send their best to take the Good News to the world!
Today's Prayer
O Father, move in your people through the Holy Spirit. Stir up leaders in all parts of the world. Speak into the hearts of those who are worshiping and fasting to know your will for them. Fashion more of our churches to be like the early church in Antioch, welcoming all sorts of people into our fellowship and committed to go all over the world to share the love and grace of Jesus with all people. In Jesus' name, I pray. Amen.
Related Scripture Readings
Daily Wisdom: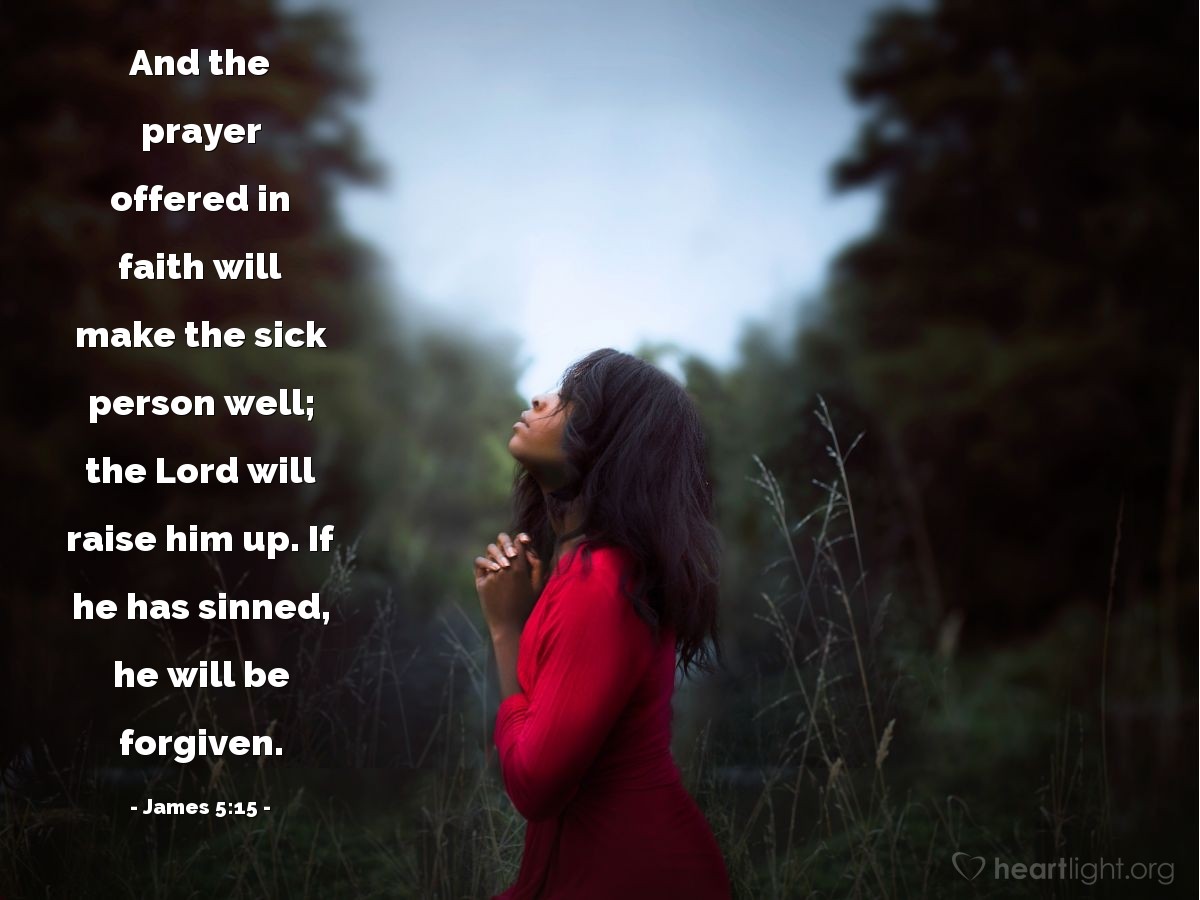 Passion for Praise:

 'All Glory to Him!'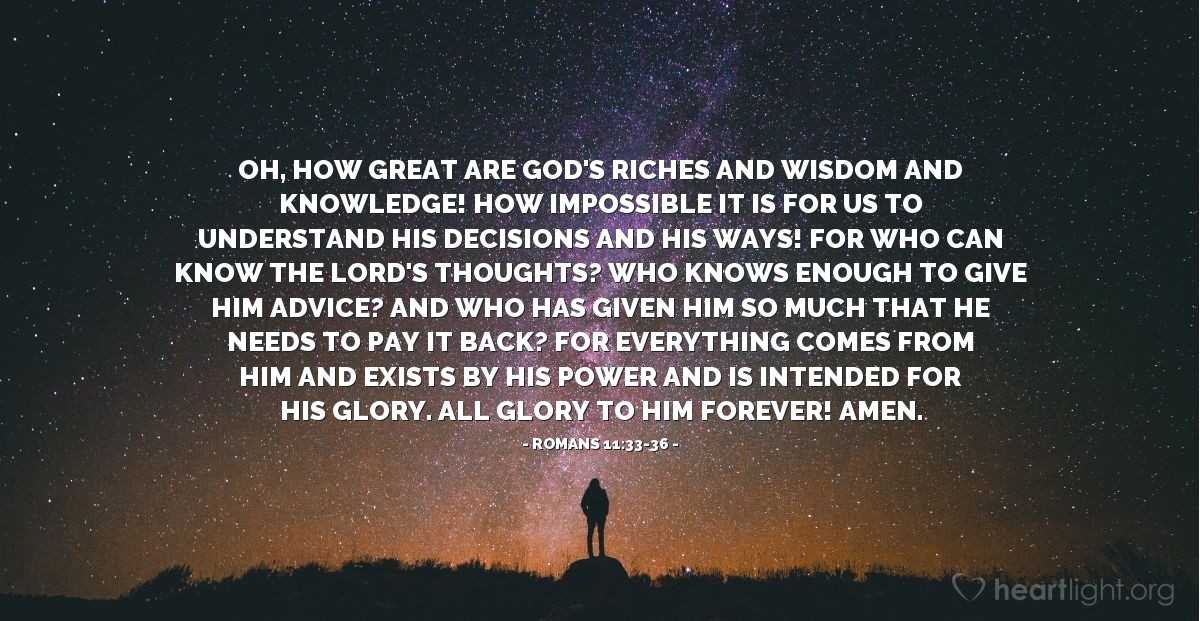 A Year with Jesus:

 'Guidance from the Holy Spirit'
Note from Jesus
Dear Precious Disciple,
The conference that you read about in the verses below occurred in Jerusalem. The focus of that conference was what should be done about Gentiles becoming Christians. There was a controversy concerning whether Gentile Christians would have to follow the law of Moses fully to be accepted into My family. The decision was crucial for the future of the mission of My church. At risk was the worldwide mission to the nations, the mission I had given before I ascended back to the Father. The wrong answer at this point in the development of the early church would have limited My movement to being nothing more than another sect of Judaism. However, the disciples at the conference came to the correct answer because they trusted in the leading of the Holy Spirit.
I had promised My disciples that I would send the Holy Spirit to them to be with them and to empower them to be My witnesses all over the world (Acts 1:8), and they believed it!
I promised them that the Holy Spirit would be their Helper and their Counselor Who would guide them into all truth (John 16:13), and they trusted that what I told them was true.
They had experienced the Holy Spirit responding to their worship of prayer and fasting by calling Barnabas and Paul into the mission field (Acts 13:1-3), and they sent out these great disciples as missionaries.
So when it came time to make this huge decision about Gentile Christians, what did they do? They relied on the Holy Spirit to lead them. Peter said that Cornelius' conversion happened because "God decided" to include Gentiles, and He confirmed their inclusion by sending the Holy Spirit to Cornelius and his household. So they described the final decision they reached this way: "It has seemed good to the Holy Spirit and to us…" They were confident that the Holy Spirit was helping to provide them a clear path forward as they prayed and worked together on a resolution of their controversy.
So here's My point: You need to trust in the leading and guidance of the Holy Spirit as you seek to live out My mission in your world. The power and the guidance of the Holy Spirit are gifts I have left you as you wait for My return!
Verses to Live
These words that Luke wrote in Acts show how My disciples in the early church relied on the Holy Spirit to help them make a crucial decision. They made this monumental decision with certainty because they were convicted that the Holy Spirit was guiding them. I want you to trust that the Holy Spirit will also guide you in your decisions as you seek to live out My mission to reach the lost world.
Upon arrival [of Paul, Barnabas, and others from Antioch] in Jerusalem, the church, the apostles, and the elders welcomed them warmly; and they reported all they had seen God do. But there were some believers present who belonged to the sect of the Pharisees. They stood up and asserted,

Pharisees:

No, this is not acceptable. These people must be circumcised, and we must require them to keep the whole Mosaic law.

The apostles and elders met privately to discuss how this issue should be resolved. There was a lot of debate, and finally Peter stood up.

Peter:

My brothers, you all know that in the early days of our movement, God decided that I should be the one through whom the first outsiders would hear the good news and become believers. God knows the human heart, and He showed approval of their hearts by giving them the Holy Spirit just as He did for us. In cleansing their hearts by faith, God has made no distinction between them and us. So it makes no sense to me that some of you are testing God by burdening His disciples with a load that neither our forefathers nor we have been able to carry. No, we all believe that we will be liberated through the grace of the Lord Jesus — they also will be rescued in the same way.

There was silence among them while Barnabas and Paul reported all the miraculous signs and wonders God had done through them among outsiders.

When they finished, James spoke.

James:

My brothers, hear me. Simon Peter reminded us how God first included outsiders in His favor, taking people from among them for His name. This resonates with the words of the prophets:

"After this, I will return and rebuild the house of David, which has fallen into ruins. From its wreckage I will rebuild it; so all the nations may seek the Eternal One — including every person among the outsiders who has been called by My name."

This is the word of the Lord, Who has been revealing these things since ancient times. So here is my counsel: we should not burden these outsiders who are turning to God. We should instead write a letter, instructing them to abstain from four things: first, things associated with idol worship; second, sexual immorality; third, food killed by strangling; and fourth, blood. My reason for these four exceptions is that in every city there are Jewish communities where, for generations, the laws of Moses have been proclaimed; and on every Sabbath, Moses is read in synagogues everywhere.

This seemed like a good idea to the apostles, the elders, and the entire church. They commissioned men from among them and sent them to Antioch with Paul and Barnabas. They sent two prominent men among the believers, Judas (also known as Barsabbas) and Silas, to deliver this letter:

The brotherhood, including the apostles and elders in Jerusalem, send greetings to the outsider believers in Antioch, Syria, and Cilicia. We have heard that certain people from among us — without authorization from us — have said things that, in turn, upset you and unsettle your minds. We have decided unanimously to choose and send two representatives, along with our beloved Barnabas and Paul who, as you know, have risked their lives for our Lord Jesus the Anointed. These representatives, Judas and Silas, will confirm verbally what you will read in this letter. It has seemed good to the Holy Spirit and to us to keep you free from all burdens except these four: abstain from anything sacrificed to idols, from blood, from food killed by strangling, and from sexual immorality. Avoid these things, and you will be just fine. Farewell.

So the men were sent to Antioch. When they arrived, they gathered the community together and read the letter. The community rejoiced at the resolution to the controversy.
(Acts 15:4-31)
Response in Prayer
O Father, bless the leaders in our churches today. Give them hearts that yearn for Your will and a passion to lead us to live out Your mission to our lost world. Give them a willingness to work together to achieve that mission and a commitment to rely on Your Spirit to lead them to consensus and to clarity about the directions that they are to lead us. We need Your wisdom, guidance, and direction for our lives and for our churches. We ask for Your leading through the influence of the Holy Spirit. In Jesus' name, I pray. Amen.
Life Is Not Essential
"Life is not essential" is, in some ways, the lesson we are learning from coronavirus. By this I mean to lean, in part, on the distinction, not much heard before the pandemic but ubiquitous since it began, between essential and unessential workers. "Essential" quickly assumed a moral quality. There was scrutiny over what went under the heading—why liquor stores but not bookstores? There was judgment about what fell outside—deserved, in one sense, when you consider that many essential workers (grocery-store cashiers, food delivery drivers) make penury wages, something that was a moral outrage before and only became more so.
"Our society no longer believes in anything but bare life," Giorgio Agamben wrote, in one of a series of briefly infamous missives critical of coronavirus-induced lockdowns. "It is obvious that Italians are disposed to sacrifice practically everything—the normal conditions of life, social relationships, work, even friendships, affections, and religious and political convictions—to the danger of getting sick." As the protests that have spread throughout the United States and even worldwide over the killing of George Floyd have demonstrated, this was not exactly true. If some things are worth sacrificing the pleasures of life for, other things are worth risking life's pains.  The willingness to do both is encouraging, if you think those were the right decisions; not, if not. (For the record, not to be coy: I do.) Life is not essential in this other sense too: sometimes you risk it.
If some things are worth sacrificing the pleasures of life for, other things are worth risking life's pains.
Most of us would identify Agamben's list ("the normal conditions of life, social relationships, work, even friendships, affections, and religious and political convictions") as the things that make life something richer than surviving. In this sense I have more sympathy for his point of view than perhaps one would expect. People who insist on casting resistance to this sacrifice as selfishness are taking a narrow view of a situation that is lonely, stressful, and in some cases financially disastrous. They are not looking squarely at, for instance, what it means to be home all the time if your home is itself dangerous.
But even if you're in the best possible situation, employed and safe, there's not much to do. Coronavirus has created a situation that is stressful enough to have practically destroyed my short-term memory but that is also, somehow, crushingly boring. You look out your window. Has everything simply stopped?
***
In Marlen Haushofer's novel The Wall, a nameless, slightly pathetic middle-class widow—mother to two "rather unpleasant, loveless and argumentative semi-adults," friend to various people who feel sorry for her—falls asleep in a friend's hunting lodge and wakes to discover that she is the only person left in the world. The hunting lodge, suddenly pressed into service as a farm, is surrounded by an invisible wall, outside of which nothing remains alive but is instead eternally suspended. The Wall is the record that she keeps, even though nobody will ever be left to read it when she eventually dies.
Like Robinson Crusoe before her, our heroine inherits various objects she uses to survive as she suddenly and without any experience takes on trying to care for animals, grow crops, and keep house without any help; she remains painfully aware that as her supplies dwindle, they can't be replaced. Her chores and her inventory are the only thing like a plot that The Wall has; it is a kind of masterpiece of tedium, the same thing over and over, punctuated only by sudden acts of violence. "I still had ten boxes of matches, about four thousand altogether," she muses to herself.
According to my calculations I could last five years with these. Today I know I calculated more or less correctly; my supplies will last another two and a half years, if I'm very economical. . . . And yet I still nurture an insane hope. I can only smile upon it indulgently. With the same stubborn independence, as a child I had hoped that I should never have to die. I see this hope like a blind mole, crouched within me, brooding over his delusion. As I can't drive him from me, I have to endure him.
I found myself thinking of this passage often as I sized up the sixteen roles of toilet paper I'd purchased in the early days of March. I watched their number steadily tick down without being replaced. I can't say that I was ever really afraid I would run out altogether. But everything I used reminded me that it would be frustrating to replace. And during the stretch of the pandemic when really nobody was out, it did feel a little like I was living in an empty city with just my dog, demanding his daily walks, for company. Of course, I wasn't; there were lots of people. But it's a weird thing in New York to be able to walk for any stretch in the middle of the day and see nobody else.
When have you uttered those four words, "Life is not fair?" How do you respond when that happens? Today is a Guest Post by Sally Philbrick Smith. In the following devotion, she discusses that issue:
Life Is Not Fair
"Mother, you rocked my world when at age six you told me that life is not fair," confided our adult daughter Carla. "That was the first life lesson that shocked me, and I've never forgotten it. Everything at our house was fair in my mind from the choice of cereals to chores.
Every one of us could name a time when we felt that life has not been fair to us. My mother remembered to her deathbed the shame of being accused of cheating in front of her grade school class. I did not believe my mother was innocent just because she said that she was. No, I believed her because I knew my mother. I never saw her treat another person unkindly. If the check-out clerk gave her three cents too much, she would return it to the store. If I asked her to tell the person calling on the phone that I was not in, she refused. "I'm not lying for you, Sally. If you don't want to talk to that person, you'd better run outside quickly." I wish that I had a nickel today for every time that I was not "in" but ran "out" the door like blazes.
Biblical Examples When Life Is Not Fair
The Bible calls Job a "righteous" man. God's favor was on every part of Job's life…that is until his servant ran into his house breathlessly one day to tell him the bad news. Job lost all ten children, his crops, barns, animals and all other possessions in a huge storm. Not fair! Is this how God treats His own?
Joseph was chosen by God while still a child living at home. Before he was grown, his eleven jealous brothers sold him into slavery. While serving in Potiphar's house, Joseph was wrongly accused of rape and spent the next thirteen years in prison. A fellow inmate told Joseph that when he got out, he would plead for Joseph's release. But he forgot his pledge. Not fair!
Daniel was raised in a God-fearing family of nobility. He was handsome and showed aptitude for every kind of learning. The future looked promising for Daniel until the Babylonians with their fast horses and iron chariots roared into his city. After besieging Jerusalem, these idol-worshiping warriors kidnapped Daniel and other young men of his caliber. He was ripped from his family, home, school, country and everything that was familiar to him. Their goal was to remake Daniel and his friends into Babylonians and teach them to serve their king. He was forced to learn a new language, wear clothes unfamiliar to him and eat food too rich for a Jewish diet. Where is a loving God in all of this? Not fair!
Amy Carmichael
Amy Carmichael left a comfortable life and set aside her own dreams to follow the Lord's call to India as one of its earliest Christian missionaries. Soon after she arrived, an accident changed her life. She stepped in a hole and badly injured a foot. For the remainder of her life and ministry, this foot caused acute pain and discomfort with every step.
That's not fair, Lord. She left all to share the wonderful news of the Savior with those who had never heard, and you allowed this to happen to her? What were you thinking?
The Decision We Must Make
When life is not fair, we each have a decision to make. We can say:
(1) I don't see God or understand anything that is happening. If there is a God, he doesn't care about me. He's the ultimate absentee father. People in Malachi's day thought the same thing:
"You have said harsh things against me," says the Lord. "Yet you ask, 'What have we said against you?' You have said, 'It is futile to serve God. What did we gain by carrying out his requirements and going about like mourners before the Lord Almighty? Certainly the evildoers prosper, and even those who challenge God escape'" (Malachi 3:13-14).
(2) Or, we can choose to stand on what we do know about God and proclaim:
I don't understand where God is right now. Nor do I know yet His purpose in these circumstances.
What I do know is that He cares for me with a lavish love and wants what is best for my life. He will use this circumstance for my good in molding me into His image. I can't see His hand right now, but I trust His heart completely.
Isaiah 55:8-9: "For my thoughts are not your thoughts, neither are your ways my ways," declares the Lord. "As the heavens are higher than the earth, so are my ways higher than your ways and my thoughts than your thoughts." God is a righteous judge. This life is a training ground for the life to come.
The Betrayal Barrier
Dr. R. T. Kendall, the senior minister of Westminster Chapel in London, refers to this as the "betrayal barrier." It is his opinion that 100 percent of all true believers will go through a period when God seems to let them down. This may be as a new Christian just starting out, or one in the middle or at end of life. Most people bail out or turn their back on God without giving Him the opportunity to "work everything together for good to those who love God" (Romans 8:28). Dr. Kendall believes over 90% of us fail to break through this feeling of betrayal and abandonment by God.
Another Choice
But what about those God-fearing believers who hang on all the tighter to God when things seem out of control? Joseph held fast to his faith and God used him to save the lives of a nation suffering a seven-year-drought. When Job refused the advice "to curse God and die," the Lord God took note and restored to him over abundantly above all that he could ask or imagine. The Bible says in Job 42:12, "The Lord blessed the latter part of Job's life more than the first." Because Daniel remained faithful, King Darius issued a decree to his vast empire that all must fear, worship and reverence the living God of Daniel.
Close to Home
A close couple friend of ours received the devastating news that the wife had a very fast aggressive cancer. They called to tell us the diagnosis. Though their hearts were rupturing, they stated with quiet confidence: "No one knows what this year will bring. But one thing is for sure. He will be with us and He is enough."
Another friend of ours was given a death sentence by her doctor. "Well, Lord, I guess I'll see You sooner than I thought," she said to herself. Ben, a seventeen-year-old relative is a scholar and athlete. He was looking forward to his last year of high school when cancer came from his blind side and knocked him down. Ben's response? "I had planned to enter my senior year, but God has me on a different path now."
How Will You Respond?
Every demand on me as a child of the Living God is a demand on the One who lives inside me. Our commitment to each other goes beyond any circumstances the world, the flesh or the devil can throw at me. Proverbs 24:10 says: "If you faint in the day of adversity, your strength is small." Psalm 1 and Jeremiah 17:7-8 tell us how to build our strength in the Lord. We are to send our roots down deep and wide to tap into the unending strength of the Lord. He will walk through the dark way with us and bring us out on the other side. We can claim with the prophet Nehemiah that "The joy of the Lord is my strength."
This life is not fair. But for us believers, the next life is totally fair."1
1(c) 2012, Sally Philbrick Smith, "Come Alone with Me" 3, Used by permission. All Rights Reserved. 
Personal Words from Guest Sally Philbrick Smith
As a young mother, the Holy Spirit pierced my spirit by saying: "If you do not record what I am doing in your life, you will forget my works and blessings." After 40 years of journaling, the Lord then led me to put selected stories into a booklet for others. "Come Alone With Me" is a result of my obedience to Him.
*This is one of Sally's longer devotionals, but I felt it had an important message we all need to hear often. She also wrote two others: "Come Alone with Me,"and  "Come Alone with Me" 2. Sally's strong faith is exemplified in her personal stories and devotions. I shared her post several years ago, but the message has even greater impact during these Covid-19 times when we see economic challenge, sickness, and death all around us. I pray it will encourage your heart as it did mine.
My Personal Prayer for You
Lord, when life is not fair, how easy it is for us to jump to the conclusion that You don't care. Forgive us when we respond too quickly in our haste to blame someone or something–even You. Thank You that You love us passionately and want us to trust You even more in uncertain times like the ones in which we live. Nothing will ever seem right or fair in this life, because sin is a part of our world. But You will work out everything for our good–if we will trust Your timing and respond to You as our Sovereign Lord and Savior.
You will give us peace in our hearts even in the midst of unfairness, confusion, and disappointment in our lives and in our world. And one day, You will turn the tables. Every knee will bow and every tongue will confess that You are indeed Lord. You will bring true justice, wholeness, and fairness. And those who choose to respond to Your loving invitation of salvation will see and experience Your perfection and beauty forever. Death will be no more. Thank You for Your promises, Lord.
Day-votedly Yours,
Rebecca
It's Your Turn
What about you? How have you responded when life is not fair? What did God teach you about Himself during that time? I love to hear from readers. You can always write me through my contact page. Just fill out the basic name and address info, and then the email will come to me. I will never share your name or info with anyone without your permission.
Share This Post with Others
Humor—-