Daily Prayer for August 2
Be joyful always; pray continually; give thanks in all circumstances, for this is God's will for you in Christ Jesus. 1 Thessalonians 5:16–18, NIV
Father in heaven, we thank you that we may feel your leading, your lordship, for you have blessed us with every spiritual and heavenly gift in Christ. We thank you that we may be among those who receive true life always anew, who praise and glorify you, exulting even in difficult days. For it is just in the difficult days that we need to belong to those who are thankful and joyful, who always find new certainty in their lives. With them may we experience the good you give on earth so that humankind may be blest and come at last into your hands. Amen.
When we look into the heart of a flower, we see clouds, sunshine, minerals, time, the earth, and everything else in the cosmos in it. Without clouds, there could be no rain, and there would be no flower. Without time, the flower could not bloom. In fact, the flower is made of entirely non-flower elements; it has no independent, individual existence. When we see the nature of inter-being, barriers between ourselves and others are dissolved, and peace, love, and understanding are possible. Whenever there is understanding, compassion is born.
Source: Living Buddha, Living Christ
                 ~~~Dion Todd
The Last Supper
He took a towel, and wrapped a towel around his waist. Then he poured water into the basin, and began to wash the disciples' feet, and to wipe them with the towel that was wrapped around him. Then he came to Simon Peter. He said to him, 'Lord, do you wash my feet?' Jesus answered him, 'You don't know what I am doing now, but you will understand later.' Peter said to him, 'You will never wash my feet!' John 13:4 WEB
When they gathered in the upper room that evening, only Jesus understood it would be the last time they would share a meal together on Earth. It was customary before a passover meal to ceremonially wash at home, but as you walked on the dusty roads to go to the supper, your feet would get dirty. On arrival, a servant would typically wash the guests feet to refresh them before the meal. According to Jewish tradition, a Jewish servant was not even asked to wash people's feet for it was considered beneath them. This lowly task was assigned to gentile servants.
On the evening of the last supper, there was no servant present to wash the guests feet. So the disciples looked around at each other, then they all sat down with their feet dirty. They apparently felt too important to perform such a menial task. Jesus watched them all sit down, then He arose, wrapped a towel around His waist and began to wash their feet one at a time, even those of Judas Iscariot who betrayed Him.
They all sat in embarrassed silence while Jesus washed the feet of one disciple after another, until He came to Peter. You could count on Peter to speak his mind, and Peter rebuked Jesus, the King of all Kings, because He was acting like a Servant. The disciples did not understand then, but later, after the events that followed that night came to pass, they understood.
Jesus could see what was coming, before it came. The disciples could not, yet it all worked out just the way it was supposed to. God does not tell us all the details, and if He did, we would not understand it all, just like the disciples. God is the General, and He tells us what we need to know in order to do our part. He also tells other people their parts, then He takes care of putting it all together. Only He can see the entire picture.
In my life, there have been many times when I did not understand what was going on. How could this event even happen? Then after the storm passed, it all made sense. Looking back on the events, I can see how God used circumstances to steer me like the rudder of a ship to get me where I needed to go. I would not be here writing this, if I had not first been there.
You may be facing something that you do not understand, and you may feel like God is doing the wrong thing, or nothing at all. You may question 'Why is this happening?' Don't panic. Give it time. Things may be lining up behind the scenes. God reserves the right be God, and sometimes He does things without explaining it to us. He knows what He is doing, where this is going, and how all this fits together. Our part is to pray and trust Him.
Prayer: Heavenly Father I thank You for guiding me today. Please put me where I need to be to serve You the best. Cut me loose from the things that hold me back. Speak to me in a way that I understand and fulfill Your perfect will in my life, in the name of Jesus Christ I pray. Amen!
Bible Fun Fact: There are over 8,000 predictions in the Bible!

What Jesus Did!

 'I Came to Serve and to Give'

[Jesus said,] "For even the Son of Man came not to be served but to serve others and to give his life as a ransom for many."
Key Thought
Here is the heart of our hero, Jesus, given in one simple statement. His words must be our legacy. His example must be the pattern for our lives. Jesus bought us out of Satan's grasp and brought us to freedom through the ransom price he paid. We are now called to follow his example and live his life in our world. We are to serve and sacrifice for others. Living to serve others is the Jesus-way of life!
Today's Prayer
O Father in heaven, use my life to your glory and for blessing others. In Jesus' name, I pray. Amen.
Related Scripture Readings
Daily Wisdom: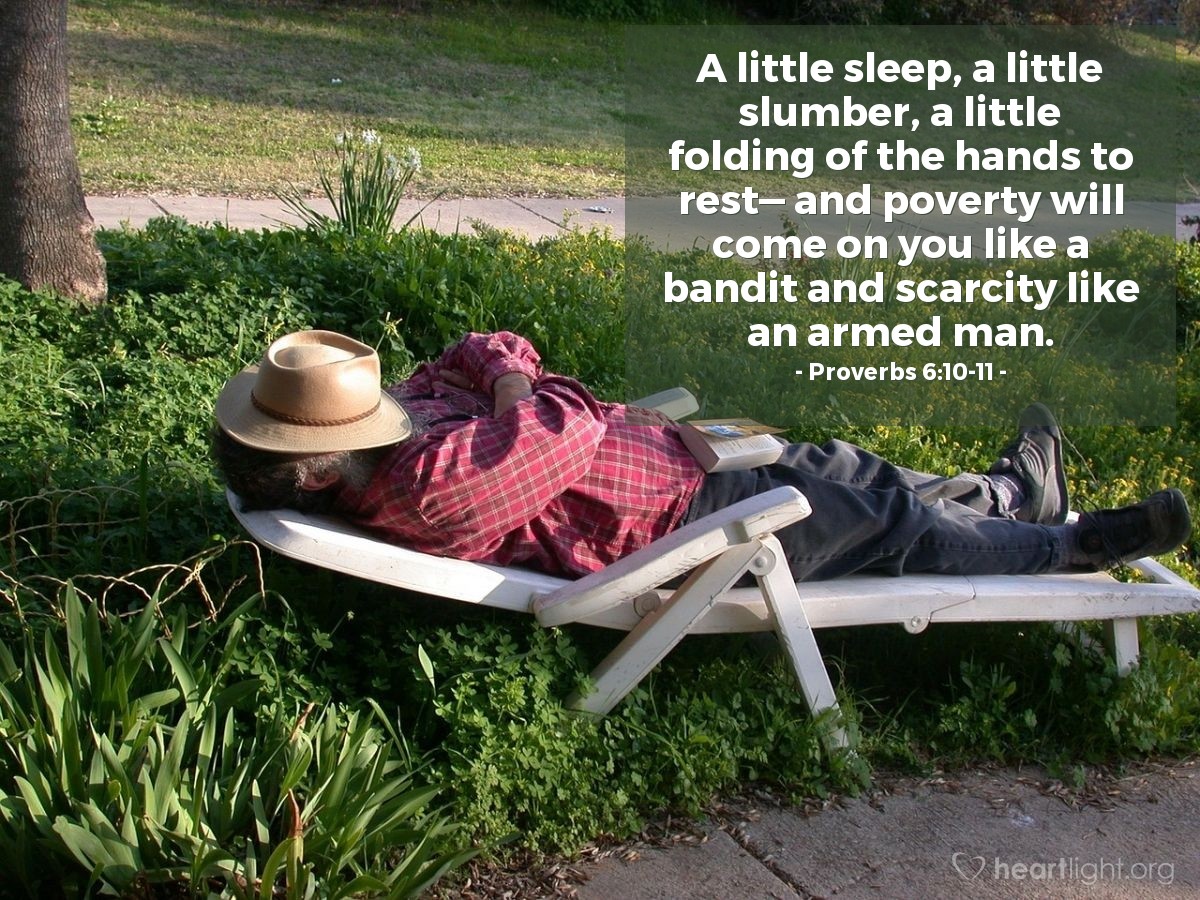 Passion for Praise: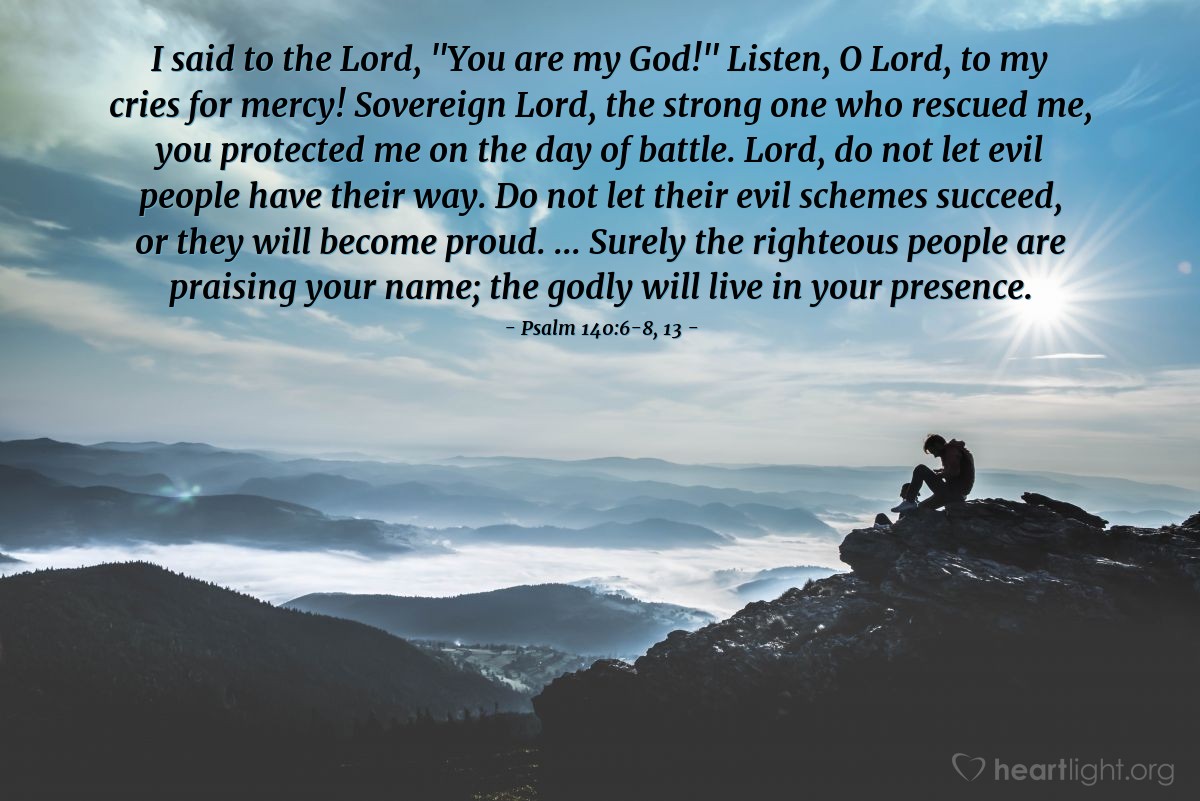 A Year with Jesus:

 'Dealing with Idlers'
Note from Jesus
Dear Disciple,
Some messages of truth are hard to hear. Nevertheless, a family has to have expectations of family members if it is going to function productively and impact the community around it positively. The way one "bad apple" behaves can destroy the influence of the whole family and can bring disorder and frustration to the whole family.
Today's message is a hard message. Paul and the church in Thessalonica were facing a real problem. The group of disciples in Thessalonica had some folks who were "idler busy-bodies" — folks who didn't work and went around sticking their noses into everyone else's business telling these productive folks how to live their lives. The idlers' reputations were rubbing off on the whole body of believers. The result was that the church was becoming more and more disrespected in the community. So Paul sent some instructions to the Thessalonians about how to discipline these idlers, the purpose behind this discipline, and the principles upon which the discipline was built.
Paul taught the Thessalonian Christians to discipline these "idler busy-bodies" by warning those who were lazy and who were depending on the church to take care of them. If they didn't change their lazy ways, the church family was to "withdraw" from active fellowship and support of the idlers. There should be no more help for folks too lazy to work.
Paul reminded the Thessalonian disciples of the purpose of this discipline. The goal was to restore these brothers and sisters to fruitful lives of service. This discipline was to be done with an attitude of helping a family member, not treating this idler as an enemy.
Paul also helped the Thessalonian believers recall his own teaching and example when he was with them. He had purposefully worked hard when he was among them to set an example so they could see what it looked like to work hard and not depend on others for support.
For Paul, the church family needed to have a reputation in the community as good, decent, hard-working folks: people who "never grow tired of doing good"!
Verses to Live
I know that you sometimes struggle with what to do when people do not seem "to get it" — that is, when they do not realize that they are not going to change their circumstances until they change their behaviors. This complacency is especially true of folks who can work but learn to grow dependent upon support from the church family and become lazy in their own lives. I hope you will read carefully as you see Paul lay down some great principles for you to follow as you try to deal with these kinds of situations.
Brothers and sisters, we urge you to warn those who are lazy. Encourage those who are timid. Take tender care of those who are weak. Be patient with everyone.

See that no one pays back evil for evil, but always try to do good to each other and to all people.
(1 Thessalonians 5:14-15 NLT)

For the sake of the church, brothers and sisters, we insist in the name of our Lord Jesus the Anointed that you withdraw from any brother or sister who is out of order and unwilling to work, who is straying from the line of teaching we passed on to all of you. You know how essential it is to imitate us in the way we live life. We were never undisciplined nor did we take charity from anyone while we were with you. Instead, you saw how we worked very hard day and night so we wouldn't be a burden to even one person in the community. We had the right to depend on your help and hospitality, as you know; but we wanted to give you a model you could follow, to lay a path of footprints for you to walk in. This is exactly why, while with you, we commanded you: "Anyone not willing to work shouldn't get to eat!" You see, we are hearing that some folks in the community are out of step with our teaching; they are idle, not working, but really busy doing nothing — and yet still expect to be fed! If this is you or someone else in the community, we insist and urge you in the Lord Jesus the Anointed that you go to work quietly, earn your keep, put food on your own table, and supply your own necessities. And to the rest of you, brothers and sisters, never grow tired of doing good.

If someone disregards the instructions of this letter, make a note of who it is and don't have anything to do with that person so that this one may be shamed. Don't consider someone like this an enemy (he is an enemy only to himself) but warn him as if you were redirecting your own brother.
(2 Thessalonians 3:6-15)
Response in Prayer
Righteous Father, I want to be a compassionate person who helps those in need and yet does not enable those who are lazy. Please give me wisdom and grace to deal with these kinds of situations that I find in my world. In Jesus' name, I pray. Amen.
21-DAY JOURNEY
INTO MORE OF CHRIST!
This unique experience consists of twenty-one videos that are ONLY TEN MINUTES EACH, taken from the original 9 one-hour videos of The Christ Institutes Video Series.

Take 10 minutes (some are shorter!) to view one video a day during this three-week exploration (you choose the days). Let David Bryant help you uncover amazing, fresh insights into the supremacy of the Lord Jesus Christ and your walk with him—wonders you may have never thought about before.

Take a look at the variety of topics here. It is also available as 21 ten-minute podcasts here.

What can 10 minutes a day
do for you?

This could be the month you look back to and say:

"In August of 2020, I saw the greatness and glory
of Jesus in whole new ways!
I'll never be the same! I want to keep going deeper
with him for the rest of my life!"

Once you taste more of who Jesus is today as reigning Lord over all—yet the One who loves you and lives within you—you will hunger for him even more!

It's August! GET STARTED TODAY! 
The Power of Encouragement: When Can Silence Hurt?
Another Life Is Possible: From Isolation to Community
FROM A FATHERLESS CHILDHOOD TO COMMUNITY
COURTESY OF COMER FAMILY
KIM COMER 1962 –
Kim's journey from loneliness to community began during his childhood in Alabama:
I grew up in a single-parent household: just me and my mother. Naturally, as I grew up, I wondered where my father was. She told me he was a very important person who had important things to do – things that kept him away from our home – and that our job was to keep the home fires burning and make him proud. Not surprisingly, I created, over time, a sort of fantasy picture of the world's greatest dad.
When Kim turned six his mother sent him to boarding school, a military academy that she hoped would instill discipline and perseverance in her son.
During his senior year of high school, Kim's fantasies regarding his heritage were shattered. A half-brother he had never heard of showed up one day and took him to visit their father, who was dying:
We talked as we drove to the hospital, and the more my half-brother told me, the more it became apparent to me that my father was no hero but just a regular married man with a family who had, somewhere along the way, gotten involved with my mom; and that I was an accidental result of that relationship. When we got to the hospital I was not really prepared to meet him. The man I saw in that hospital bed was in no way the dad that I wanted. I left that room rejecting him, and in the process rejecting a big part of myself.
After high school, Kim attended Georgia Tech, where he studied engineering on a scholarship. But try as he might, he couldn't shake the feelings of confusion and bitterness and even hatred that followed his brief encounter with his father. When an opportunity to stay in Europe opened up, he took it. It was a chance to get as far away as possible from the mess he was in.
Kim's time in Hamburg was the happiest chapter of his life thus far: he was embraced by Ulrike's extended family, which included not only her relatives but also the members of a vibrant network of youth groups associated with her church. He recalls:
These young people were grappling with finding a real faith: one that could be expressed and lived out, personally, and in society at large. They accepted me and made me feel that I was one of them.
And yet, the Comers grew uneasy with the pressures they faced as young professionals. In Kim's words:
I never saw my training as my calling in life; I knew very well that it was a fluke. On the one hand, there was the supposed privilege of working at a university. In Germany, a sense of awe and wonder pervaded the air around people with academic titles. But it was so empty: all this prestige, though they hadn't worked any harder than anyone else.
I was just coming into the final phase of my studies, finishing research and taking exams; and Ulrike was coming into the internship and residency phase of medical school. And both of us kept hearing these questions in the back of our minds: "What are we going to do with our lives, once we are finished with school? What is our vocation, our real calling?"
I kept on studying. Even though I sensed that my work wasn't all that important, it was interesting. And once our son Clemens was born, I had to provide for him. Plus, my job had been created for me by the university and couldn't have fit me better. My field of research was the transmission of ancient Greek mathematics through the Middle Ages, and I knew of only one other person specializing in it at the time – some guy in Austin. So I threw myself into producing quality academic work, getting published, speaking at conferences.
Despite our best intentions, we were increasingly caught up in the rat race and the need to present ourselves as "successful." Our lives were so disjointed.
During the first year or two of our relationship, we were involved with youth work and the Salvation Army; we attended Bible study. By the time our second child, Bennet, came along, such activities were falling by the wayside, and we were being supported by our church, rather than the other way around: for example, an older lady came to take our kids out for walks when we felt that we should actually be supporting her. Despite our best intentions, we were increasingly caught up in the rat race and the need to present ourselves as "successful." Our lives were so disjointed.
Then two events brought everything to a head. The first happened on the night of January 17, 1991, when the United States began bombing Baghdad. I was at the university, working late on some important papers that were to be presented at some important conference on some very unimportant things.
I was working in a tall building known as the Philosophenturm – the philosophers' tower, which housed offices for the humanities, and suddenly I heard shouting down in the streets. I looked out, and saw all these young people milling in the streets, protesting the bombing and setting things on fire. I turned the radio on, and there was a CNN reporter in Baghdad. It was horrific – grotesque – what was happening: all-out war in Baghdad and in the streets below me. And here I was, trapped in the proverbial ivory tower, completely detached from anything of substance, poring over old Greek ­manuscripts. If I could put my finger on one place in my life where I almost snapped, it was there.
The second decisive event came the following week, when a couple – good friends of ours who had been married for ten years – told us that they were separating. Ulrike and I both felt then, and in the weeks and months afterwards, that we were actually on the same path: that there was nothing holding our marriage together that hadn't also been holding our friends' marriage together, so to speak. It left us ­wondering how we could change our life.
Then the Comers heard about Michaelshof, a Bruderhof community in Germany, and out of ­curiosity made plans to visit.
All we really knew was that we didn't want to slide into a life of materialism: we had just bought a new stereo system, and were talking about getting a car. And we knew that we wanted to be part of a church where we could do things together, also as a family.
We felt that the "modern" way of life, where each spouse is focused on working to pay the bills while the children are off on their own all day in school, was ultimately destructive. It pulls you in all directions at once. It never comes together anywhere. It never allows you to commit to anything, or even to really contribute to something bigger than your own happiness.
When we drove into the driveway, we knew we were home. We asked to become members the same week. Later, people wondered what had made us decide so fast. But there was really no decision to make. When you're drowning and somebody throws you a life ring, you just grab it.
In retrospect, Kim says he feels it was "a grace" that they weren't looking for community per se: "We knew people who went from one community to another, shopping for the ideal place. We were spared all that."
At the Bruderhof, he found a new context for addressing old challenges:
My whole life has been blessed (or plagued, according to my mood!) by different forms of community, so I have hardly ever experienced loneliness in the sense of social isolation. But I would say that none of them, including marriage and Bruderhof life, have solved or ­resolved or eliminated my tendency toward being a loner, or feeling alone. In some ways,
I would even say that the aspiration to community exposes and highlights the problem.
But working through his problems with others who have made an unconditional voluntary commitment to each other provides "a security which stands in stark contrast to the precariousness of other human relationships." True community "does not depend on living up to a particular standard," but "requires honesty, forgiveness, and vulnerability. You can live alongside others without those, and it may look and feel like community, but without them, you are missing its essence."
This vulnerability begins in one's relationship with God. Kim explains:
It is before God himself that you have to own up to your own weaknesses, and to the patent discrepancies between the person that you would like to be (that is, the person you would like others to see) and the person that you actually are. Someone once said that God doesn't love the imaginary person you try to be; he can only love you as you really are.
That was my struggle as a young man. I was angry about who I had found out I really was. Once you can accept who you are, and accept God's love for you, the community you have with him will allow you to overcome your lack of confidence, and your isolation, and to find community with others.
I have four sisters and two Angels…..my oldest sister, Joan, in Heaven and my brother, Jim, also in Heaven.  Growing up with my sisters was an experience that I am so very glad to have had…….there was always someone to play with or just hang out with……my youngest sister, Nan, though we no longer talk to each other, was like my favorite toy…..a real, live doll and when our Mom needed someone to stay home to play with Nan, I was always quick to volunteer!  So today, I wish them all lots of love and happiness and, to Joan, "Save a spot for me!"
National Sisters Day on the first Sunday in August celebrates the unique bond between sisters. This particular set of siblings embrace moments that make them laugh and cringe. While they don't always agree, sisters have each other's backs.
All siblings have the odd argument here and there, but deep down there's little way around the natural connection between siblings. Even those who don't have a natural sister sibling know the bonds of sisterhood. Those who forge a relationship with their spouse's sisters understand. Also, women who support each other through difficult times form a sisterhood.
A sister is like yourself in a different movie,
a movie that stars you in a different life. ~ Deborah Tannen
No two sisters are alike. From love interests to cars, sisters will disagree. And food, cleaning, and children require interventions. However, we rely on each other while privately envying a sister's style, ability or grace. A sister understands when no one else does, sometimes when even you don't. So, sister time provides vital healing.
Whether your sisters harrassed you from day one or found you later in life, this day brings you back together. Cherish the memories and make plans to create new ones. Reconnect or patch up any misunderstandings. Sisters are forever.
HOW TO OBSERVE NATIONAL SISTERS DAY
Is your sister getting married? Make this day a special celebration for her by telling her all about Amazon's Wedding Registry.
If you don't have a sister, celebrate the friendships of sisterhood by having a girls' night out! Other ways to celebrate sisters include:
Watch a sisterly movie like Sisters, Hannah and Her Sisters, Soul Food, Little Women, Frozen, or The Other Boleyn Girl.
Make memories together by taking a road trip with your sisters.
Get a professional photo taken of you and your sisters to cherish forever.
Post on social media using #NationalSistersDay to encourage others to do the same.
NATIONAL SISTERS DAY HISTORY
We were unable to identify the creator of National Sisters Day.
Humor—