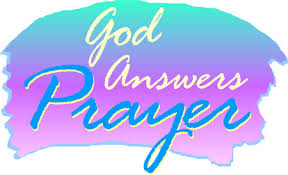 We know that the whole creation has been groaning as in the pains of childbirth right up to the present time. Not only so, but we ourselves, who have the firstfruits of the Spirit, groan inwardly as we wait eagerly for our adoption to sonship, the redemption of our bodies. For in this hope we were saved. Romans 8:22–24a, NIV

Lord our God, we thank you for the great calling you have given us. We thank you that in all the evils of today's world you give us the hope and faith that you are leading us to a goal that is good, and you make us free. You make your children free so that throughout humankind a new spirit may come, a new life and a new power to serve you in time and eternity. Praise to your name that we can always have hope; nothing can discourage us, but everything must work together for good in accordance with your great purpose. Grant that your compassion may come to all the world, to all peoples, whom you have looked upon with mercy in sending Jesus Christ as Savior. Amen.
Daily Dig
In your inbox every morning
The healthy body is being constantly renewed. This is just as true mentally and spiritually. There is so much in God's Word about renewal of life that it is strange that any conscientious Christian would be afraid of change in his outlook on life or even in his religious ideas. Of course, the fear is that change would mean loss of faith, but this is never true if the faith is in the living God and not in one's ideas of God. God never changes, but our minds must be open to new knowledge or grow stagnant. When we quit growing we begin to die. Renewal can come to anyone at any time by turning to God in faith
.
Source: So Who's Afraid of Birthdays
Share today's verse

What Jesus Did!

 'God's Plan'

[Jesus continued his teaching about marriage:] "But 'God made them male and female' from the beginning of creation."
Key Thought
God's plan, rooted in the creation story of 
Genesis 2
, is that one woman and one man be married for life. As male and female, they are different, yet each one is created in the image of God. They are different — not just because of their physical differences and the differences in their two lives, with different experiences and different tastes, but also because they are made fundamentally different. Learning to blend these differences through mutual love and submission reflects the mystery of God himself, who is Father, Son and Holy Spirit.
Today's Prayer
O Father in heaven, help the marriages among your people today more fully reflect your divine intention. Teach us to submit to each other out of love and respect — not just love and respect for our marriage partner, but also love and respect for Jesus as our Lord. In his name, I pray. Amen.
Related Scripture Readings
Daily Wisdom: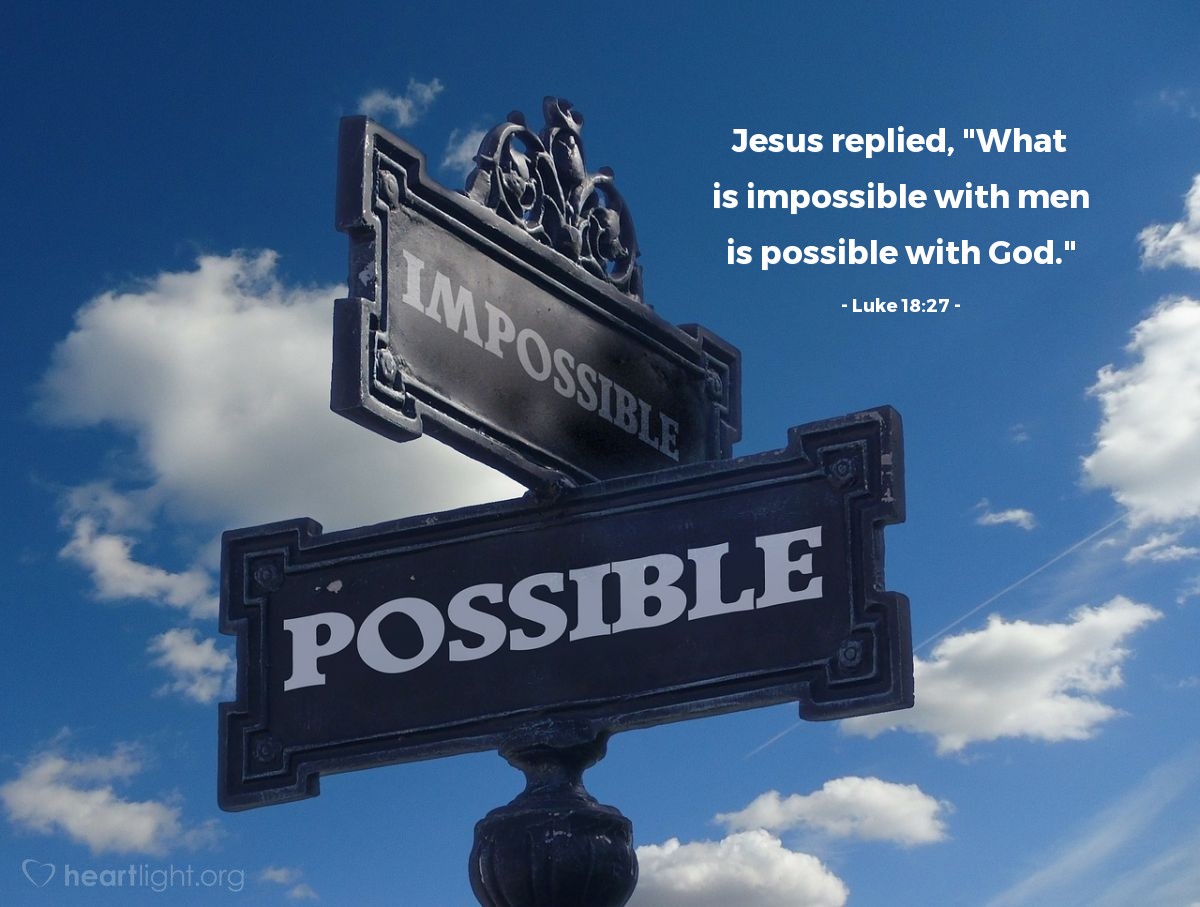 Passion for Praise:

 'For the Honor of Your Name'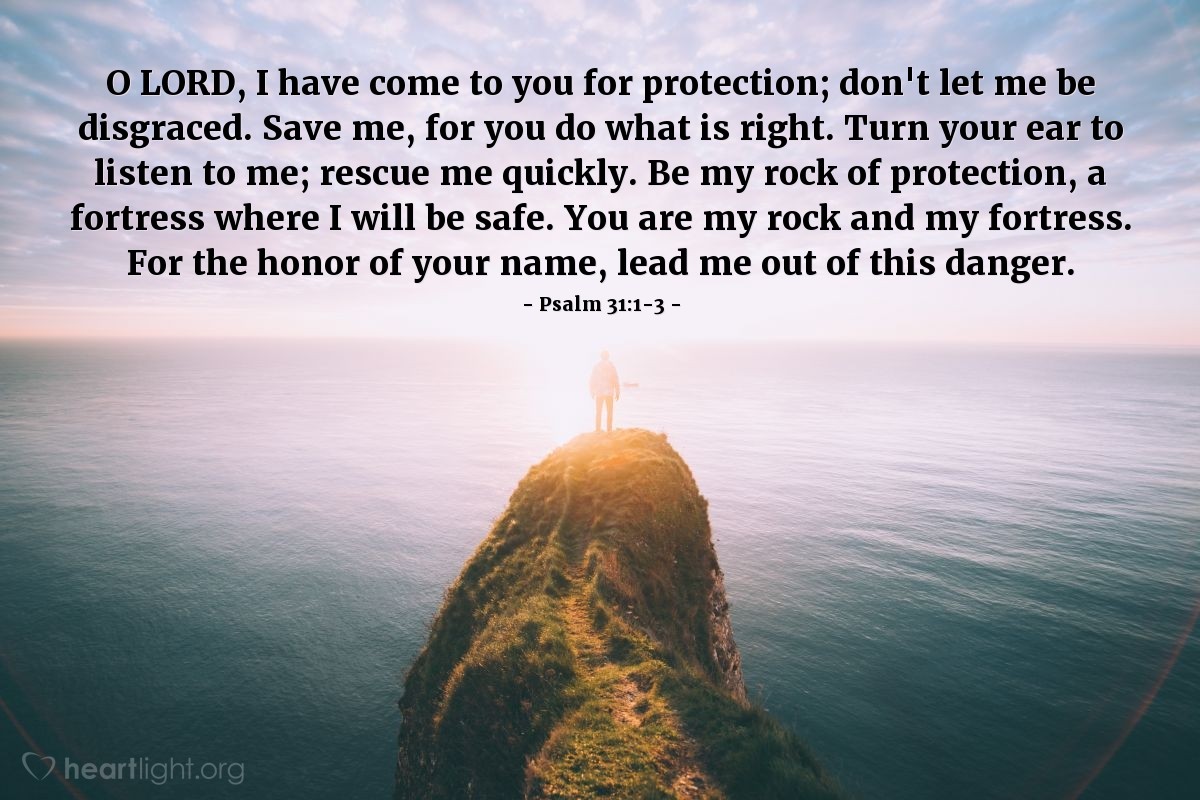 Spiritual Warfare:

 'The Gospel Saves through Faith'

God's Power for Our Battles

I have complete confidence in the gospel; it is God's power to save all who believe, first the Jews and also the Gentiles. For the gospel reveals how God puts people right with himself: it is through faith from beginning to end. As the scripture says, "The person who is put right with God through faith shall live."

Lord, thank You for the gospel message of salvation that is available through faith in Jesus Christ as Messiah and Your Son. Thank You for making us right with You through Jesus. Thank You for accepting us into relationship with You through His sacrifice on the cross and our belief in Him. Give us the courage to share that message with the lost people right around me. In Jesus' Name, Amen.
A Year with Jesus:

 'Released from the Curse'
Note from Jesus
Dear Beloved Child of God,
I love Peter's statement about the apostle Paul's writings:
And remember, our Lord's patience gives people time to be saved. This is what our beloved brother Paul also wrote to you with the wisdom God gave him — speaking of these things in all of his letters. Some of his comments are hard to understand…
(2 Peter 3:15-16 NLT)
Some things Paul wrote are very easy for almost anyone to understand. Other things he wrote used technical language and logic, a kind of logic and reasoning that he had learned in the school of Gamaliel for rabbis (Acts 22:3). Today's verses contain some of that rabbinic style of teaching. So I want you to pay close attention to what Paul says and not lose his important message to you.
Some people in the Galatian churches knew little about the Scriptures — what you call the Old Testament. Others were very accomplished in the study of the Scriptures. So Paul had to use different styles of teaching and different kinds of examples that made sense to these very different people. He wanted to bring them together in My church through the Father's grace. Some of Paul's teaching you will understand. Some may be a bit confusing. Don't let any confusion discourage you. With a little time and with the guidance of the Holy Spirit, you will be able to understand the most important things the Spirit led Paul to write to these new Christians.
The fundamental truth behind what Paul wrote is very important. That truth is that your being made right with the Father depends on your faith in:
My sacrifice on the cross.
My resurrection from the dead.
My pouring out the Holy Spirit at Pentecost and on you at your conversion.
You are saved by faith in Me and what I did to save you, not by keeping any law!
In your verses for today, Paul made several points about the inability of a law to save people and make them righteous. This inability of a law to save is true of all law, even the law of Moses. Here are some of the key points to notice in Paul's message:
Abraham was counted righteous by the Father because of his faith — not because he obeyed the Mosaic Law. (Abraham lived hundreds of years before the Mosaic law was given.)
People who trust in Me are counted righteous because of their faith just as Abraham was.
Trying to be counted righteous by obeying law ends only in frustration. If you break one law out of a system of laws, then you are guilty of all of the law. ("Cursed is everyone who doesn't live by and do all that is written in the law.")
I obeyed and fulfilled the law completely, then endured the cross to carry the curse of the law for you and to release you from that curse.
No one can be counted righteous or made right with the Father by obeying the law. The life the Father wants to give you is found only by trusting what I did to make you right with Him.
This life as the Father's beloved child is yours no matter your nationality, race, or gender. It is given you when you trust in Me and put Me on in baptism and become the Father's beloved child.
Verses to Live
Law in general, and the Mosaic law, which came from God, are good. They help limit the corruption in a society that comes from people who do evil things. They also help you better understand the kind of character the Father wants from you as His child. But no law-keeping can save you! Only I can do that. So quit trying to earn your salvation by trying to be better by doing a list of rules. Trust that what I did for you in my life, death, and resurrection makes you right with God. Realize that the good things you do and the godly life you try to lead are not done to earn Our favor or get you into heaven. You are choosing to do those things because you have been saved. You do them because you have been adopted into Our family. You want to share the character and compassion of the Father with others!
You remember Abraham. Scripture tells us, "Abraham believed God and trusted in His promises, so God counted it to his favor as righteousness." Know this: people who trust in God are the true sons and daughters of Abraham. For it was foretold to us in the Scriptures that God would set the Gentile nations right by faith when He told Abraham, "I will bless all nations through you." So those who have faith in Him are blessed along with Abraham, our faithful ancestor.

Listen, whoever seeks to be righteous by following certain works of the law actually falls under the law's curse. I'm giving it to you straight from Scripture because it is as true now as when it was written: "Cursed is everyone who doesn't live by and do all that is written in the law." Now it is absolutely clear that no one is made right with God through the law because the prophet Habakkuk told us, "By faith the just will obtain life." The law is not the same thing as life formed by faith. In fact, you are warned against this when God says, "The one who observes My laws will live by them." I am trying to tell you that the Anointed One, the Liberating King, has redeemed us from the curse of the law by becoming a curse for us. It was stated in the Scriptures, "Everyone who hangs on a tree is cursed by God." This is what God had in mind all along: the blessing He gave to Abraham might extend to all nations through the Anointed One, Jesus; and we are the beneficiaries of this promise of the Spirit that comes only through faith.

My dear brothers and sisters, here's a real-life example I can give you: With a last will and testament, when all the property is accounted for, the document is signed, witnessed, and notarized; and afterward no one can make changes to it. In a similar way, God's promises established a binding agreement with Abraham and his offspring. In the Scriptures, it is carefully stated, "and to your descendant" (meaning one), not "and to your descendants" (meaning many). Therefore, in these covenant promises, God was not referring to every son and daughter born into Abraham's family but to the Anointed One to come. What this all means is that the law given to Israel comes along some 430 years after the promise made to Abraham; so it does not invalidate the covenant God previously agreed to or in any way do away with His promise. You see, if the law became the sole basis for the inheritance, then it would put God in the position of breaking a covenant because He had promised it to Abraham.

Now you're asking yourselves, "So why did God give us the law?" God commanded His heavenly messengers to deliver it into the hand of a mediator for this reason: to help us rein in our sins until the Offspring, about whom the promise was made in the first place, would come. A mediator represents more than one, but God is only one. "So," you ask, "does the law contradict God's promise?" Absolutely not! Never was there written a law that could lead to resurrection and life; if there had been, then surely we could have experienced saving righteousness through keeping the law. But we haven't. Scripture has subjected the whole world to sin's power so that the faithful obedience of Jesus the Anointed might extend God's promises to everyone who has faith. Before faith came on the scene, the law did its best to keep us in line, restraining us until the faith that was to come was fully revealed. So then, the law was like a tutor, assigned to train us and point us to the Anointed, so that we will be acquitted of all wrong and made right by faith. But now that true faith has come, we have no need for a tutor. It is your faith in the Anointed Jesus that makes all of you children of God because all of you who have been initiated into the Anointed One through the ceremonial washing of baptism have put Him on. It makes no difference whether you are a Jew or a Greek, a slave or a freeman, a man or a woman, because in Jesus the Anointed, the Liberating King, you are all one. Since you belong to Him and are now subject to His power, you are the descendant of Abraham and the heir of God's glory according to the promise.
(Galatians 3:6-29)
Response in Prayer
O Father, I offer You my heart so that the Holy Spirit will help me understand and live Your truth. One thing I know, dear Father, is that You sent Jesus to save me and include me in Your family. So thank You from the bottom of my heart. I trust that what Jesus did not only paid for my sin but also provided the way for You to make me righteous in Your eyes. May the words of my mouth and the thoughts of my heart and the actions in my daily life show Your character and compassion to people in my world. In Jesus' name, I pray. Amen.
   ~~~Dion Todd
Unanswered Prayers
For my thoughts are not your thoughts, neither are your ways my ways, says Yahweh. For as the heavens are higher than the earth, so are my ways higher than your ways, and my thoughts than your thoughts. Isaiah 55:8 WEB
There were many times in my life that I worked something out in my mind, planned the way that it should go, and then watched it as it went the other way. As a business owner, at times it was frustrating. I felt that I needed to be in control. Sometimes I became angry because I felt that it could have been a good break for us. Like Martha, I would ask God 'Lord, don't You care?'
Time and time again I saw that God had other plans for me. Many times He just kept me from making a bad choice, though it looked really good at the time. He could see further down the road than I could. Thank God for those unanswered prayers.
Many times He was preparing me for the next stage of my journey, and His next project. While I was working hard on 'My plans,' He was busy steering me to where I needed to be next. His plans sometimes involved being laid off, mistreated, and offended. At least that was my perception. In reality, it was mostly my pride that got hurt, and fairly often. God will discipline His children (Hebrews 12:7).
If my prayers had been answered, then I would not be a pastor, nor writing this. For we prayed, and we fasted, and we gave, and we begged God to bless our computer business, but He had bigger plans and could see further down the road than we could. He had prepared us to work for Him in the ministry, and when the time came, He squeezed us out of the old so that we would accept the new. I am happy to be here now, and it is better than I ever thought possible, but His thoughts were well beyond my thoughts. I didn't care for the squeezing either.
Disappointment often comes when our plans do not line up with His plans. We struggle and strive to make a business work only to find that He is trying to move us into something better. We kick and fight and scream to hold onto the past when He is trying to gently pull it away so that He can get us to take the next step. It is like holding on to a bad tooth. God is always preparing you for the next stage of your life. What you are doing now is preparing you for what is coming. He will make it all worth it and one day looking back, it will make sense.
I am writing this to those that have submitted their lives to God as the Bible teaches us, because that is who the promises are for. 'In all your ways acknowledge Him, And He will direct your paths' (Proverbs 3:6). 'Delight yourself in the Lord, And He will give you the desires of your heart' (Psalms 37:4). 'You shall seek Me, and find Me, when you shall search for Me with all your heart' (Jeremiah 29:13). 'If you are willing and obedient, You shall eat the good of the land' (Isaiah 1:19).
All these verses state 'If you do this' then 'this will happen.' Jesus Himself said, 'Why do you call me, 'Lord, Lord,' and don't do the things which I say?' (Luke 6:46). Our obedience is what actually makes Him our Lord and activates the promises of God in our life. Who shall eat the good of the land? The willing and obedient. Who will have the desires of their heart? Those who delight themselves in the Lord.
I have spent years of my life that were not submitted to God and He let me roam like a wild weed, doing whatever I chose, and reaping the consequences. My progress in life stalled, and years were lost. The Father did not stop the prodigal son from leaving His house (Luke 15:13), nor will the Lord stop you when you fully understand what you are doing, and choose to do it anyway. When the party is over though, we are always welcome to come home to Him.
When I began to intentionally seek God daily, tried to live right, laid on the carpet and poured out my heart to Him, then things began to change in my life for the better. Does the way that we live affect the blessing of God on our lives? Absolutely. 'Don't be deceived. God is not mocked, for whatever a man sows, that will he also reap' (Galatians 6:7).
Submit yourselves to God and He will make your life worth living. He can fill the empty places. He can turn poverty into an abundance. He can surround the lonely with friends. He levels the playing field and brings the lowly up, and the haughty down. His ways are not our ways, nor His thoughts our thoughts, but if we spend time with Him in prayer, He will share His thoughts with us. When we finally line our will up with His, then great things will happen, in us, to us, and through us.
Prayer: Heavenly Father I submit my life to You. Use me as You will and put me where I need to be. Please share Your thoughts and plans with me so that I can be in tune with You. May Your will be done on earth, and in my life, as it is in heaven. In the name of Jesus Christ I pray. Amen!
When You Need to Know Where God Wants You
Our pastor's wife, Jana Howerton, recently led an online Flourish Bible study for women. I know she blessed many women, including me, with her encouraging teaching.  Her last lesson, "Flourishing in Your Calling," was a great reminder to me of how we can truly bless God and others wherever we are.
As I was searching ideas for this week's blog post, I remembered a post I had written several years ago in which I talked about how God had helped me find my "calling" or where God wanted to use me to bless Him and others. I hope today's blog post will minister and encourage you:
My name is Rebecca Barlow Jordan, and I am a _________aholic. I could complete that sentence several ways.
How would you fill in that blank personally?
At different times and different seasons, here's how I might characterize myself. I am a:
gardenaholic
bargainaolic
writeaholic
familyaholic
encourageaholic
How Do You Define "aholic"?
But then, how would you even define the term, "aholic"?
According to Miriam-Webster's dictionary, it means "one who feels compulsively the need to (do something)" or "one who likes (something) to excess." Well, that puts things in a whole, new light. I like to think my "compulsions" are of the healthier kind.
I post a variety of gardening pictures and spiritual, encouraging thoughts on Facebook and talk often of my gardening love in my blog posts. This season, particularly, has fostered my love of gardening, probably due to the early spring rains God orchestrated–and the pandemic that is keeping us sheltered at home more (I have more time to stop and smell the flowers). Some seasons, like life, haven't been as productive. But that's okay.
I'm a sucker for those bargains at nursery centers–you know, the plants that are bending over, gasping for breath. And each Spring I declare, "no more plants and no more flowers." But if I buy perennials, I rationalize they're an investment. They'll come back year after year with many returns (and spreading profusely, I might add). And a few annuals always add a bit more color and beauty.
Guilty for Gardening?
A few years ago, I was feeling a little guilty about my love for flowers and gardening (ok, and yes, the bargains), the time I spend outside in this "season," and confessing my "bargain habit" when a friend of mine, Ava, wrote this on one of my Facebook garden pictures: "Just look at it like this. You are a foster mom to plants that have lost hope."
I LOVE that! Thanks, Ava.
But her comment did more than that. It reminded me that God wants us to enjoy His creation, and that we can have a part in "creating" by "breathing" life into the raw materials He's given us to work with. Her words were a reminder of why I do what I do. I hope the things I enjoy, like gardening, writing, or loving my family are not just for me, or what I can get out of it, although I'm a firm believer that our motives will never be 100% pure this side of Heaven. I wish.
Because I love these things, am I a gardenaholic, a writeaholic, etc.? Do I feel a compulsive need for them? Do I like/love them to excess? Maybe. Maybe not. Should I be doing something more…productive, lasting? World-changing with my time and energies? Am I to move beyond this season?
A God-Given Compulsion?
But here's the thing. Running through my roots is the, okay, compulsive need to encourage, to pass on, love without apology, and yes, even to spread a dollar as far as it will go; hence, the bargain hunt. But there is also the desire to foster, teach, and give encouragement to those who "have lost hope"–to those whose ragged leaves need a fresh touch, to those who need to know Someone bigger than them cares, loves them, and thinks they are beautiful. I like to think that's a God-given desire, as long as He is the One in control. And there are many ways God will give me in life to do that.
Years ago, when I was asking God for ways He could use me, I "heard" Him sweetly whisper in my Spirit: "Add my beauty. Write my words." So that's what I like to do. No, that's what I love to do. I like to think my love for flowers and gardens stems from a need to create, just like my love for writing, teaching, or encouraging wants to create beauty with words. Because God gave that to me.
An Act of Worship
To me, gardening is like painting a picture of beauty, if possible, that can point people to our Creator. And it's a way that I can worship Him privately as well: to be still, and know that He is God. And besides that, I simply enjoy the fragrance, color, and beauty of God's creation.
My actions are not always that noble, I confess. But the "compulsion," or my heart's desire is, that the time and effort I invest will not stem from an excess, but a reason.
Because of Jesus's love for us, and because of His passion to encourage us, lift us up, capture our hearts completely as His own precious ones, we, too, can share that same passion in a thousand different ways.
I want to add His beauty in the way He created me for, and to leave my corner of the world better than it was before. I fail so many times to do that. But Jesus keeps loving and nourishing me as if I were that ragged plant. And I am so grateful that He does.
"For Christ's love compels us…" (2 Corinthians 5:14, MSG).
Familyaholic?
In the same way, I want to love my husband and my family because they come first (within the circle of my love for Jesus), because God created them as a part of His beauty for my life. I don't know what the future years will bring–or take away. So while I can, I want to add God's beauty and value to their lives. My husband, my children and grandchildren are precious gifts to enjoy, to invest in, and to love. They are rare treasures I thank God for daily. If that love for family is compulsive, then, call me a familyaholic.
Stop, Drop, and Pray
When you need to know where God wants you, or if you're in the right place, stop, drop and pray. Then listen.
Where God Wants you – What Are Your Loves?
God wants to bless you and use you. Where has He placed you? What "loves" or gifts has He given you? If they are from God, and used for Him, they will honor Him and encourage others in your path. You are a part of the beauty God created, and you can make a difference for Him just as He designed you to do. Whether you're wired to teach, warn, encourage, lift up, pray for, serve, give, or lead–however He plans for you–it will be helpful and God-driven when you are compelled by His love.
You see, genuine love is never excessive; it's extravagant (and excellent). It's never conditional; but it is compelling–because God put it in your heart. Love is not grating; it is gratifying, grateful, and guilt-free.
Where God Wants You – Let His Love Compel You
No matter what you do, where you serve, or where you place your energies, let God's love compel you. Whether you teach, change diapers, perform surgery, or mow yards, add beauty and share Him generously, and in big ways and in small ways, leave your corner of the world a better place than before. And enjoy what you do!
Springtime passes, and the hot summer, then cold winter will follow. One season will find us in different places at different times. But in everything we do, we can find joy and purpose–and the knowledge that God has ordained it–even in the challenging times.
Where God Wants You – It Will Always Honor Him
God will define your place, your work, your words, and your activity in a way that will honor Him.
All of us, in our own way, can bring encouragement and foster hope to others who are desperate for Him, one by one by one. And the returns will come back year after year and spread profusely.
And if you need to know where God wants you, start where you are. Pray for direction. Read His Word. Then listen. I'm praying for you to find your place, your service, your "calling."
My Personal Prayer for You
Lord, I'm not the only one who struggles with simple issues I've made complex. In the same way You have loved me, may Your love compel me and others to truly enjoy where You place us, no matter what the season in life. Help us to bring encouragement to others in big and small ways, for the world desperately needs Your beauty and hope. May we only be "addicted" to Your love, intent on bringing You honor and praise because of Your faithfulness to us. When You are in control, it's all good. And so are You!
Day-votedly Yours,
Rebecca
It's Your Turn
How has God helped you know where He wants you? What things do you enjoy most in life? I love to hear from readers. You can always write me through my contact page. Just fill out the basic name and address info, and then the email will come to me. Your name or info will never be shared with anyone without your permission.
Share This Post with Others
Prophetic Vision: Jesus, Lincoln, MLK and Racial Harmony
Locating Our Invisible Wounds
Confronting our blindness before and after the virus
There's something cheering about walking around my neighbourhood and seeing people swerve into the street or climb into flowerbeds to allot each other our six feet of safety. Even though I can only see eyes crinkle above masks in lieu of smiles, every action communicates, "I'm taking care of you. We're in this together."
The crisis has made us all look at each other more closely. In a time of lockdown, it's the people nearest us, whom we may not have known or chosen deliberately, whom we have to rely on. The pandemic is pushing us past the limits of whom we previously trusted or entrusted ourselves to, and we have the opportunity to learn to extend ourselves in love, even when we no longer are forced to.
At present, no one feels like a stranger, since the biggest thing in all of our lives right now is shared, and known to be shared. Any pair of people passing may have very different levels of risk, and one may be more worried for his health while another is more concerned about her laid-off employees. But both know that the other one is swept up in the same storm. And that camaraderie isn't specific to the coronavirus crisis. Rebecca Solnit, in her book on solidarity in disasters, A Paradise Built in Hell, contrasted the feeling of unity in shared suffering with the isolation of individual catastrophe. She highlights the work of sociologist Charles Fritz, who compared widespread disaster with the way people "suffer and die daily, though in ordinary times, they do so privately, separately."
LOCATING OUR INVISIBLE WOUNDS
Confronting our blindness before and after the virus.
There's something cheering about walking around my neighbourhood and seeing people swerve into the street or climb into flowerbeds to allot each other our six feet of safety. Even though I can only see eyes crinkle above masks in lieu of smiles, every action communicates, "I'm taking care of you. We're in this together."
The crisis has made us all look at each other more closely. In a time of lockdown, it's the people nearest us, whom we may not have known or chosen deliberately, whom we have to rely on. The pandemic is pushing us past the limits of whom we previously trusted or entrusted ourselves to, and we have the opportunity to learn to extend ourselves in love, even when we no longer are forced to.
The coronavirus crisis hits the already vulnerable hardest—it makes them suffer, but it also restores them to visibility.
At present, no one feels like a stranger, since the biggest thing in all of our lives right now is shared, and known to be shared. Any pair of people passing may have very different levels of risk, and one may be more worried for his health while another is more concerned about her laid-off employees. But both know that the other one is swept up in the same storm. And that camaraderie isn't specific to the coronavirus crisis. Rebecca Solnit, in her book on solidarity in disasters, A Paradise Built in Hell, contrasted the feeling of unity in shared suffering with the isolation of individual catastrophe. She highlights the work of sociologist Charles Fritz, who compared widespread disaster with the way people "suffer and die daily, though in ordinary times, they do so privately, separately."
It has been hard for me, in the past three years, to live through disaster again and again, as my husband and I lost six children in quick succession. Each child died in the first trimester of their lives, and two (Camillian and Luca) were lost through ectopic pregnancies that had the potential to put my own life in danger too.
Although we told friends and family, it still felt like our grief was lonely and private by default. I spoke publicly about our children, and I started ignoring the advice to keep a pregnancy secret until you were out of the first trimester and the baby was a little more likely to be safe. I wanted friends to know our children, no matter whether they made it to birth or not, as a living presence. But I had to keep a list of everyone I told, so that I could work my way back down the list to tell the sad news later.
My experience made me wish we still lived in the era of Victorian mourning clothing, so that everyone I met would know, without words, that we were missing someone. If nothing else, it would have given an answer to the casual, "How are you doing?" If I answered honestly, it was a jarring reply to small talk. If I kept quiet, I felt like I was lying by omission. I missed the way that the slow progression from jet black to grey to lavender would make our long climb out of sorrow visible. In the pandemic, there is less of a need for mourning clothes, because everyone is alert to the possibility of loss.
The coronavirus crisis hits the already vulnerable hardest—it makes them suffer, but it also restores them to visibility.The grandmother in a nursing home running with insufficient staff; the children who rely on free school lunch to be able to eat; the warehouse worker, who, despite taking extra shifts, is still one of the 40 percent of Americans who couldn't raise the cash to cover a $400 expense on short notice. Those vulnerabilities will persist long after a vaccine.
Pope Francis reminded the world, in his out-of-season Urbi et Orbi blessing, that the unusual suffering caused by the novel coronavirus should also draw our attention to the suffering we ignore because it is not novel.
He said, "We did not stop at [God's] reproach to us, we were not shaken awake by wars or injustice across the world, nor did we listen to the cry of the poor or of our ailing planet. We carried on regardless, thinking we would stay healthy in a world that was sick."
His prayers aren't focused on simply returning to normal, since in the "normal" world, many people live through daily, lonely cataclysms. We are called to retain our present sense of solidarity, and, if we love our neighbour as ourselves, to enter into their suffering and need, even when, especially when, it becomes a choice again.
The pope gave his blessing with a nearly life-sized crucifix behind him. The wounded Christ looked out with him into the empty St. Peter's Square. The crucifixion makes visible the full cost of sin. Every spiteful word, every charity withheld from the needy, every lustful look reducing someone else to a thing, wounded its immediate target invisibly, but that harm is shown in Christ's flesh on the cross, undeniable.
In America, Martin Luther King Jr. and the non-violent protestors of the civil rights movement offered a different sort of passion. At lunch counters, with Freedom Rides, and on the long walk the Little Rock Nine made to the schoolhouse doors, people offered their bodies to make visible the hatred and violence festering within their communities.
Segregation, de jure in the South and often de facto in the North, was a division rent in the nation and in the body of Christ. The degradations suffered by African Americans, and the corruption of the souls of their white neighbours, were insidious. The poison of hatred could remain, if not invisible, then ignorable.
The non-violent protestors made the violence visible. They faced down police, and even their neighbours. In windows shattered by bricks, in flesh torn by police dogs, in bodies bruised by firehoses, they suffered in order to make the invisible wounds of Jim Crow starkly visible to those who had shut their eyes.They relied on news cameras to film their witness, but today's protestors carry their cameras themselves. As people stream into the streets, many protestors offer their peaceful presence—sitting down, raising their empty hands—as the canvas for police brutality to be recorded.
We also struggle to see the face of God in our neighbour not because we are tempted to hate our neighbour, but because we have rarely glimpsed our neighbour's face.
And, as Martin Luther King Jr. preached in a sermon at Dexter Avenue Baptist Church in Montgomery, Alabama, the aim of all that suffering was not simply a matter of entering evidence into the record against their persecutors. While the world saw the wickedness of the South, King asked his followers to keep their eyes fixed on the image of Jesus Christ in everyone, even their oppressors. They were called to act not only out of solidarity with each other but also as an offering of love for their enemies. For, as he said from the pulpit, "love has within it a redemptive power. And there is a power there that eventually transforms individuals."
It is a hard teaching to love our enemies, to overcome hatred with meekness. But, at present, we also struggle to see the face of God in our neighbour not because we are tempted to hate our neighbour, but because we have rarely glimpsed our neighbour's face. We have sought each other out in the present moment of extremis.
In the grip of the virus, our collective suffering is unchosen, forced on us. In the days and months to come, we have a responsibility to retain the present sense of compassion, which means "to suffer with." As stores eventually reopen, and parks fill again, we have to remember and seek out the people whose need was particularly acute in the pandemic, but for whom "normal" is still a slow-moving disaster.
Part of the work is a matter of individual initiative—we have to practice not averting our eyes from suffering, from vulnerability. In small moments, in our daily lives, that may mean not turning away from a homeless person. It might mean saying more than "It's not polite to stare" to a child interested in someone with a visible disability, and instead finding a way to teach them that averting our eyes from someone vulnerable can be as bad as gawking. We need to tutor our interest, so it can grow into love, rather than curdle into an idle curiosity or atrophy into apathy.
I can tell I need to do more to see my own neighbourhood. Since I started checking Princeton's website for local cases and new rules, I've been learning the names of all the assisted living and elder care centres near me. But I've discovered their existence only as I read the town's press releases, which teach me their nature-inspired names as I see "Acorn Glen" and others on the notices of deaths.
On my own block, I went door to door handing out flyers so we could all sign up on a mutual aid email list together. It was the first moment that I learned that a ninety-something-year-old woman across the street was a painter. People have emailed with their small needs: a couple in quarantine who needed stamps, a volunteer mask-maker who needed first a sewing machine and then extra bobbins to keep up with the work.
Individual effort is worth it, and it's the easiest place to begin, but it's not sufficient. We are held at a distance from each other by structural factors that need reform. Labor law, zoning law, and health-care policies all play a role in hiding away the weak. The infirm and the poor are hidden from the stronger and the richer. The people who work under inhumane conditions are hidden in the hopes of selling a frictionless experience to consumers. Alternatives are possible and sorely needed.
One model is offered by Mount Mary University in Milwaukee, which planned (pre-pandemic) to break ground this year on a new residence for single mothers and assisted living for religious sisters. The mothers would enroll at the women's college and have built-in support, while the sisters would receive the medical care they need and live as part of a vibrant, growing community.
Tiffany R. Jansen profiled Providence Mount St. Vincent in Seattle, a flourishing community, which combines a nursing home and a nursery school. The mix of small children and elderly people is a particular blessing to residents with mild dementia, whose lapses or repetitions are accepted by children who aren't disappointed by their weakness. Children grow up knowing people of any age, and loving them as they are—which must be a relief to their parents, who will one day depend on the children who used to depend on them.
These lively, mixed-age communities are rare, and often received as experimental. But they mark a return to the way people commonly lived before families were defined as nuclear units. When both parents are expected to work to stay afloat, it's harder to have room for people who require care. A lack of exposure to children makes it hard for twentysomethings to prepare for marriage, and everyone has a little less of a spur to hope. We also miss the witness of the elderly—both the benefit of their experience and the reminder that we must learn to live with infirmity and suffering as we, too, grow old.
These mixed communities stand in contrast to the homes where elderly people seem to be marking time as they wait for the end. The nursing homes ravaged by the COVID-19 virus have frequently been understaffed, leaving them particularly vulnerable to the pandemic. But, even in better times, a staff stretched so thin can only provide triaged care—sometimes focusing on medical needs above simple human needs for friendship and conviviality.
Service workers in nursing homes, grocery stores, and restaurants have been hailed as heroes during the lockdowns. They have put themselves at risk to help others (and also to be able to take care of their families), but in ordinary times, their work is undervalued and often underpaid because it is routine.
Restaurants, which have been particularly hard-hit by the lockdowns, need to think about how to more justly compensate their workers, which will require making the effort that goes into the work more visible to diners. Our system of tipping rests on an illusion—that the price on the menu covers the cost of the work, and we generously add a "gratuity." But it is anything but superfluous.
Restaurateur Danny Meyer tried pricing meals honestly and eliminating tips in 2015. Unfortunately, his restaurants and staff have struggled in the transition, as diners balked when they saw the full cost of their meal reflected on the menu. Many chose other restaurants, where they might have spent as much but felt like the final total was a reflection of their largesse, not simple the amount fairly owed.
Some of the businesses that have profited from the pandemic actively mischaracterize their tipping structure, with companies like Doordash offering the customer what seems like the chance to tip their delivery person. However, the company claws back the tip, so if a customer tips $5, some or all of that money is used to cover what Doordash has committed to pay the worker. The tips save the company money, rather than adding to the worker's take-home pay.
The only way to be sure the tips stay with the worker is to tip off the books, in cash. The customer has to reintroduce the friction and inconvenience that comes with deliberate action, while the company tries to make the whole process as smooth and invisible as possible.
Now is a time to be honest about the cost of other people's work, especially the workers who are hidden from the people doing the purchasing. As Christ teaches in the parable of the lantern and the bushel, "Nothing is hid that shall not be made manifest, nor anything secret that shall not be known and come to light" (Luke 8:17). The epidemic has exposed abusive workplaces like the Tyson meatpacking plants, because the illness ripping through their factories threatens to disrupt the usual deliveries of meat to grocery stores.
A plant that won't offer sick days in a pandemic will continue to behave badly in a post-pandemic time. The danger just shifts from scarcity to the moral perils of eating from an abundance that is premised on the denial of dignity. We are in the position of the Jews in the desert in Numbers, who clamour for meat and rail against God, until the Lord declares, "The Lord will give you meat, and you shall eat . . . until it comes out of your nostrils and becomes loathsome to you—because you have rejected the Lord who is among you" (Numbers 11:18–20).
We reject him whenever we spurn our neighbours. We reject him when we build systems to hide our neighbours so that we are never offered the opportunity that came to the good Samaritan, to bind up the wounds of the person placed in our path by Providence.
We don't want to live our lives so that we require, or even invite, a visible disaster in order to open our eyes and see the less visible wounds that still afflict our neighbours. God loves us and longs for us to repent. If we turn to him, our healing will be easier than if we persist in error and he must lay obstacles in our path to persuade us to turn back. Like Jonah, we may find our lives wracked with storms when we ignore his call.
We are our brothers' keepers, and they ours. We must shore up both our private charity and our public institutions, so that, at every level of society, we are guided by a preferential option for the poor. The material harm to the poor of neglect is exceeded only by the spiritual danger to the rich of indifference. We can't afford for life to go on the way that it did.
In King's Dexter Avenue Baptist Church sermon, he said that we are called to love with agape—the Christlike love that seeks nothing in return. Reaching agape can require overcoming hated, but, for many of us, the obstacle is apathy and obscurity. The pandemic has been apocalyptic, in both the colloquial sense and the classical one—it has torn down veils.
The present period of sudden, shocking visibility is an invitation to at least start with storge, the love of fondness and familiarity. It's the kind of love my husband and I have for the tree that marks the turn onto our street. We love it not because it is the best tree, but because it is ours. We love it by expecting to see it and feeling a sense of rightness when we do.
We love who and what we can see. We can grow protective of them, and stiffen our spine to resist having them hidden from us again. We have to look so we can learn to love.
NATIONAL WORKAHOLICS DAY
National Workaholics Day on July 5th reminds us to balance our work and home life. Work isn't everything! Do you come in early, skip your lunch and stay late or know someone who does? This day is dedicated to the people who fit that description – the workaholics.
A workaholic feels the need to be busy at all times which may cause problems. They might perform tasks they are not required to do or are unnecessary for project completion. These unnecessary tasks cause inefficiency where the focus should be on production. Workaholics may have trouble delegating or entrusting co-workers with tasks. They struggle with organizational skills due to taking on too much work at one time. The solution for workaholics is to step back, regroup, and slow down a little bit.
Workaholics may suffer from impaired brain and cognitive function due to sleep deprivation. Take a look at National Work Like A Dog Day as one outcome of being a workaholic. Unlike other conditions, this one is socially acceptable. However, it does have signs. So, if you are aware, it can be identified and treated. Here are 5 signs to look for according to The Ladders.com.
Workaholics have anxiety
Work is priority #1
No social life
Won't admit the problem
They're unhappy
One's career relies on a good and strong work ethic. However, a balance between work and home unlocks the door to life's successes.
HOW TO OBSERVE #NationalWorkaholicsDay
A healthy work-life means more to our wellbeing than just a paycheck! Today, take some time off to relax, slow down a little bit and maybe schedule a vacation for you and your family. Be sure to use #NationalWorkaholicsDay on social media to shout out to those you know who are workaholics.
NATIONAL WORKAHOLICS DAY HISTORY
We were unable to find the origin of National Workaholics Day.
In 2017, National Day Calendar® began celebrating each state in the order they entered the union starting the week of Independence Day and ending with Hawaii. We highlight a small part of each states' history, foods, and the people who make up the state. Many states have their own state celebrations, and National Day Calendar's observances in no way replace them. There's so much more to explore; we can't help but celebrate our beautiful country even more!
Humor—