Daily Prayer for May 24
The Spirit of the Lord is upon me, because he has anointed me to preach good news to the poor. He has sent me to proclaim release to the captives and recovering of sight to the blind, to set at liberty those who are oppressed, to proclaim the acceptable year of the Lord. Luke 4:18-19, RSV
We thank you, dear Father in heaven, for the many times you let us experience that we do not need to despair because of darkness, weakness, or sickness. You hear the desires of our hearts. You love us for all that we love when we love the Savior and when we praise his name. Let us remain in this spirit. Come to us with many proofs of your power, to the glory of your name. Come in the inner quiet of heart through which we are able to grasp what it means for us that you are our Father in Jesus Christ. Amen.
Daily Dig for May 24
Eberhard Arnold
Blessed are they who have heart. Blessed are they who build up love and peace and unity. Blessed are they who stand with the poor, and are themselves poor. Blessed are they who know themselves as beggars before the Spirit. Blessed are they who hunger and thirst for justice and righteousness more than they hunger for food. They carry the suffering and pain of the world on their hearts. They do not think about themselves, for their whole heart is turned toward others.
     ~~~Dion Todd
If you have a dream in your heart, but feel unqualified andunprepared, read today's message for a blessing. Taken from my book, FortyDays of Faith:

Ten Times Better
And the king spoke with them, and among all of them none was found like Daniel, Hananiah, Mishael, and Azariah. Therefore they stood before the king. And in every matter of wisdom and understanding about which the king inquired of them, he found them ten times better than all the magicians and enchanters that were in all his kingdom. Daniel 1:19 ESV
I was amazed that I had been able to fix it, but I did not tell them that. It was decades ago and I had just begun to work with computers, with the Lord pushing me into bigger and scarier things in that field. Computers were running DOS then and I knew nothing at all about networking. An insurance company called me and they had twelve computers networked together, but one had stopped communicating and they could not contact the original installer. I had never seen a network before.
I wanted to tell them no, but felt that I should at least go and try. I prayed all the way there. 'Lord, I can't do this without You! Come with me.' When I walked into the office, I was scared and clueless. I found the owner standing near a filing cabinet and we discussed the problem. As I listened to him, I noticed a box with blinking lights (a hub) on top of the cabinet and began to inspect it. When I touched one of the wires on the back, a new light came on. When I let go, the light went out. That was the problem and in a few minutes, I had it fixed.
They thought that I was a genius. Though I had never seen a computer network before, I had walked straight to the problem, repaired it and was gone in ten minutes. They were my client for the next fifteen years. You could say that it was a coincidence, but this happened every day for the first year of business. God put me into things way over my head, then used my hands to fix them. After the first year, He did less and I had to do more, yet He was always there when I needed Him.
God wants to be a part of your life. He wants to help you and push you into greater things. Yes, it will be scary and the water is deep out there, but when Peter walked on the water, Jesus did not let him sink. This scripture is still relevant today, and if you will trust Him, God will make you ten times better.
Prayer: Father, open the doors for me that I need in order to go to the next level. Come with me today! I cannot do this without You, in the name of Jesus.
Bible Fun Fact: The term scapegoat comes from the use of a goat that was to receive the sins of the people and be released into the wilderness (Leviticus 16:10).

Unstoppable!

 'Heartbreaking Reality'

There was a believer in Joppa named Tabitha (which in Greek is Dorcas). She was always doing kind things for others and helping the poor. About this time she became ill and died. Her body was washed for burial and laid in an upstairs room.
Key Thought
Death is a hard reality that we must all face as mortal beings. When Jesus returns a second time, he will come to rescue us from a world in decay, living under the shadow of death. We, as people, families, friends, and churches, all contend with the grievous wounds left in the wake of death's destructive power. For widows and the poor to lose someone like Tabitha was more than an untimely death; it was the loss of a dear friend, encourager, helper, provider, and sister in Christ. Knowing that Tabitha had gone to be with the Lord didn't help their current loneliness, poverty, hunger, or loss. They needed Tabitha's presence, love, kindness, and attention. There was no doubt she was "gone" — her body was washed and placed in a room for final respects and then burial. We must feel the weight of their loss before we are ready to rejoice with what happens next!
Today's Prayer
O, dear Father, my heart feels the weight and loss of many who read this devotional. We have each lost people precious to us. We know the grief that people, especially poor people and widows, feel when that beloved person has been removed from their presence by death. We feel lost, lonely, isolated, and helpless in the face of death's mocking grip on our hearts. We thank you, dear Father, for the triumph of Jesus over sin, death, and hell for us. We believe that when we die, we go to be with Jesus. But, O God, please send your Spirit of comfort, grace, and peace to us in our time of loss; otherwise, grief might consume us. We ask this in Jesus' name. Amen.
Related Scripture Readings
Daily Wisdom: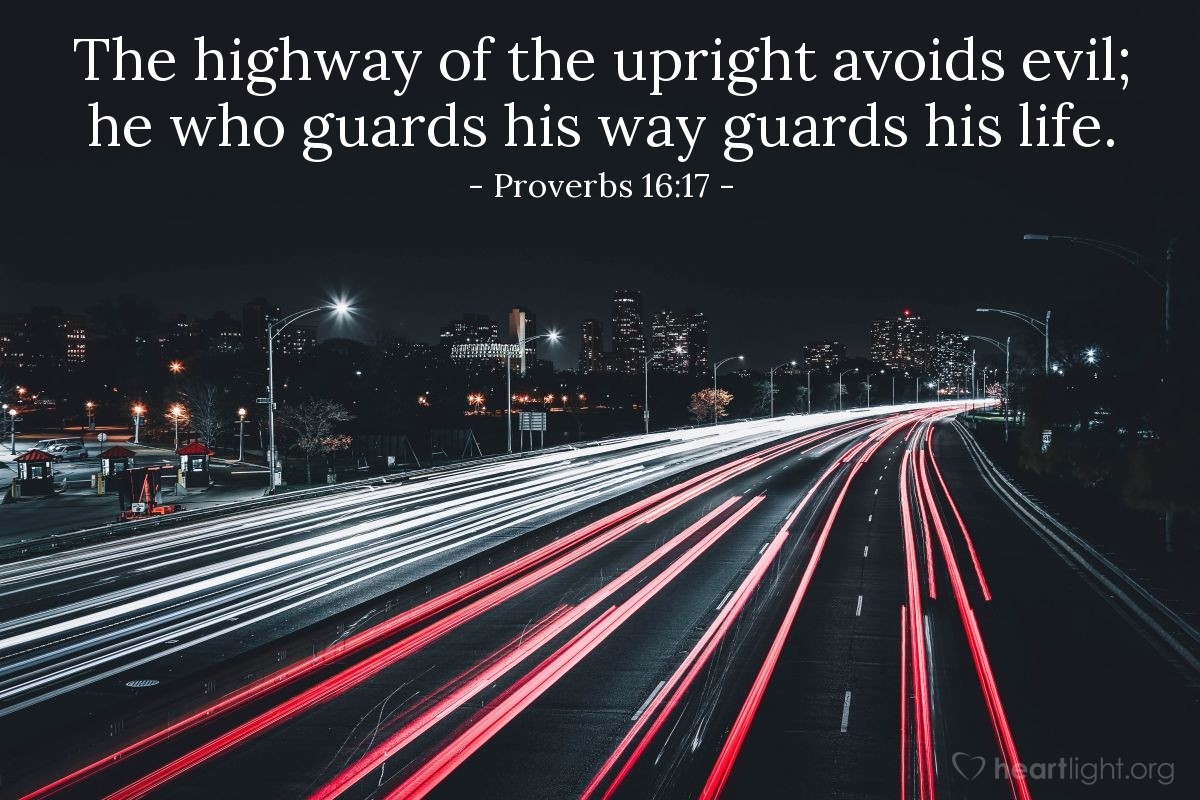 Passion for Praise: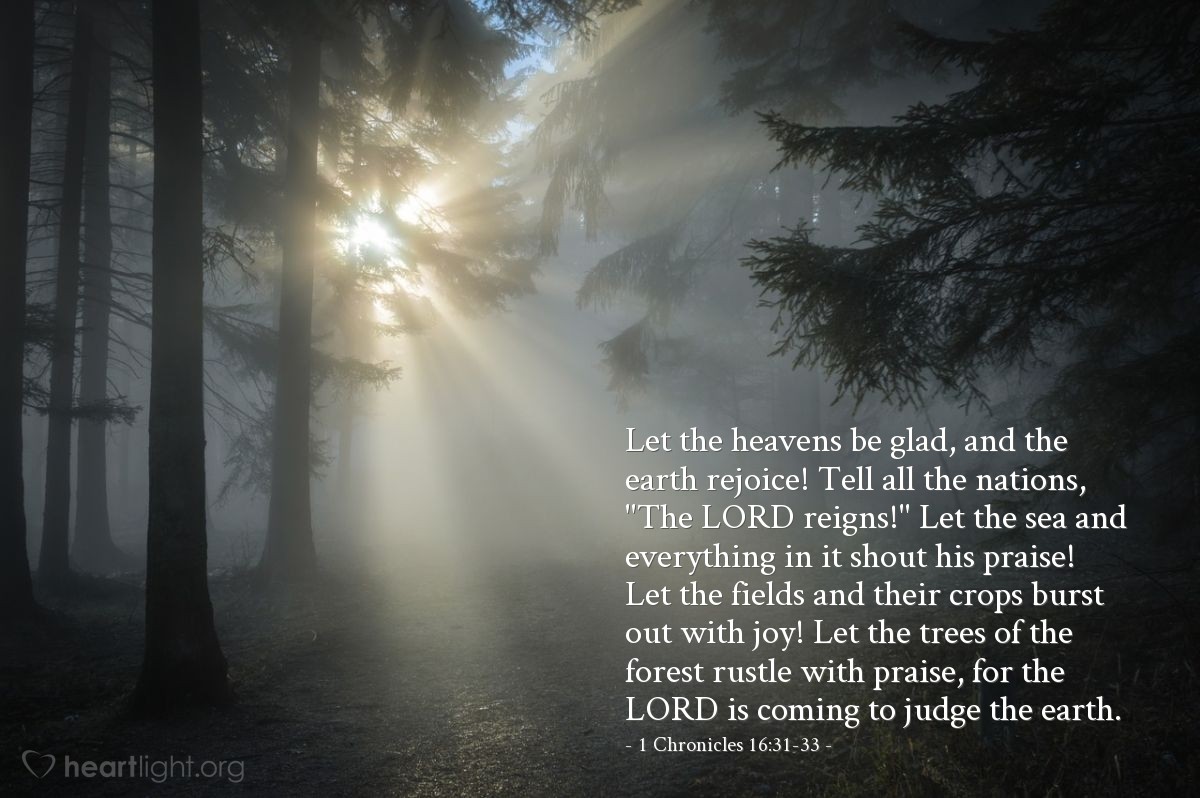 Spiritual Warfare:

 'Come to the Lord for the Rest You Need'

God's Power for Our Battles

Come to me, all who are tired from carrying heavy loads,and I will give you rest. Place my yoke over your shoulders, and learn from me, because I am gentle and humble. Then you will find rest for yourselves because my yoke is easy and my burden is light.

Lord, I am tired. I'm so tired of this never-ending journey. I am tired of life. I am even tired of being tired. I confess I have followed the ways of the world rather than the ways of Your Son Jesus. It has brought me nothing but fatigue and pain. I need Your rest. I need a place of safety and security, away from the hustle and bustle of the busy world around me. Lead me to Your still waters; lead me to rest. I need your promised lighter burden. Deliver me from the things of this world to that place of peace and rest. In Jesus' Name, Amen.
A Year with Jesus:

 'My Prayer'
Note from Jesus
Dear Precious Follower,
The verses you will read today come from a very emotional time on the night I was betrayed. These verses are My prayer for My disciples. I want you to notice five things I say to the Father — five important truths and areas of importance to Me.
First, I spoke to the Father about Our glory. I looked forward to the day when My disciples would fully experience this "collective glory." I had this glory with the Father "before the creation existed." This shared glory before creation should remind you of the love We shared long "before the foundations of the cosmos were laid." I began and ended My prayer with these thoughts.
Second, I prayed for unity. I prayed for My earliest disciples to be one. I wanted this to be more than just the unity of easy times and pleasant talk. I wanted this unity to be as real as the unity the Father and I share. My first disciples had great opportunities and faced harsh resistance and vicious persecution. They needed to be one just as the Father and I are one.
Third, I prayed for you. Yes, I prayed for you nearly two thousand years ago! You see, I prayed for those who would believe in Me because of the apostles' testimony. That is My prayer for you: I want you to be one — unified in mission, purpose, and grace. This desire is not just because I want you to get along with each other, but also because I want the world to believe in Me and that the Father sent Me. Your unity should reflect Our unity to the world.
Fourth, being one in genuine unity is really a reflection of love. I had told My disciples that a defining characteristic showing they are My disciples would be their love for each other (John 13:34-35). This genuine love, love like the Father and I have for each other, is a foretaste of the grace, joy, life, and glory that the Father and I long to share with you in Our home. The Helper, the Holy Spirit that I have given you, fills you with this love and all its attendant graces (Romans 5:5; Galatians 5:22-23).
Finally, I want you to notice that My prayer as I faced My crucifixion was not for Me. I would pray later in the garden from the depths of My heart about what I faced. However, this prayer in today's verses was for My disciples in every age — for the apostles and first disciples who would take My love and My message to the world and for you who are recipients of that message centuries later and who are also called to take My Love and My message to the world. Never for one moment think My heart is not concerned for you and your part in My family and how My family will impact the world.
Verses to Live
I want you to read this prayer several times. Listen behind the words and between the lines. Feel the depth of My love for the Father and for you. Recognize that there is so much going on in these words that is bigger than just the words themselves. These words share My heart about eternity, glory, love, and family, and you are an important part of each of these!
Jesus (lifting His face to the heavens):

Father, My time has come. Glorify Your Son, and I will bring You great glory because You have given Me total authority over humanity. I have come bearing the plentiful gifts of God; and all who receive Me will experience everlasting life, a new intimate relationship with You (the one True God) and Jesus the Anointed (the One You have sent). I have glorified You on earth and fulfilled the mission You set before Me.

In this moment, Father, fuse Our collective glory and bring Us together as We were before creation existed. You have entrusted Me with these men who have come out of this corrupt world order. I have told them about Your nature and declared Your name to them, and they have held on to Your words and understood that these words, like everything else You have given Me, come from You. It is true that these men You gave Me have received the words that come from You and not only understood them but also believed that You sent Me. I am now making an appeal to You on their behalf. This request is not for the entire world; it is for those whom You have given to Me because they are Yours. Yours and Mine, Mine and Yours, for all that are Mine are Yours. Through them I have been glorified.

I will no longer be physically present in this world, but they will remain in this world. As I return to be with You, holy Father, remain with them through Your name, the name You have given Me. May they be one even as We are one. While I was physically present with them, I protected them through Your name. I watched over them closely; and only one was lost, the one the Scriptures said was the son of destruction. Now I am returning to You. I am speaking this prayer here in the created cosmos alongside friends and foes so that in hearing it they might be consumed with joy. I have given them Your word; and the world has despised them because they are not products of the world, in the same way that I am not a product of the corrupt world order. Do not take them out of this world; protect them from the evil one.

Like Me, they are not products of the corrupt world order. Immerse them in the truth, the truth Your voice speaks. In the same way You sent Me into this world, I am sending them. It is entirely for their benefit that I have set Myself apart so that they may be set apart by truth.

I am not asking solely for their benefit; this prayer is also for all the believers who will follow them and hear them speak. Father, may they all be one as You are in Me and I am in You; may they be in Us, for by this unity the world will believe that You sent Me.

All the glory You have given to Me, I pass on to them. May that glory unify them and make them one as We are one, I in them and You in Me, that they may be refined so that all will know that You sent Me, and You love them in the same way You love Me.

Father, I long for the time when those You have given Me can join Me in My place so they may witness My glory, which comes from You. You have loved Me before the foundations of the cosmos were laid. Father, You are just; though this corrupt world order does not know You, I do. These followers know that You have sent Me. I have told them about Your nature; and I will continue to speak of Your name in order that Your love, which was poured out on Me, will be in them. And I will also be in them.
Response in Prayer
I am dumbfounded, Father, at the words, the love, the passion, and the prayer of Jesus. I ask the Holy Spirit to imprint their emotion and their power on my heart. Please use them to mold me into a faithful disciple, friend, and influence. O God, be glorified in my life — in my words, my thoughts, my intentions, and my actions. In Jesus' name, I pray. Amen.
Prayer for graduates is so important, but especially during this pandemic season. Coronavirus has tried to steal the dreams and future plans of graduates and rob many of proms and promised graduation ceremonies. Creativity has offered alternate celebrations to seniors through drive-by parades, personally delivered diplomas, and virtual commencements. But the disappointment of missing the finale of a life-long goal still invades the hearts of so many.
If you are a graduate, or a relative or friend of one, here is a prayer for graduating seniors that might help and encourage them in these times:
You Have Designed Our Lives
Lord, You've designed our lives from the beginning to the end. You've known all along every decision we would make and every direction we would take. You knew about this pandemic long before COVID19 ever appeared. Because You are omniscient–all knowing–nothing surprises You.
Prayer for Graduates: Bring Comfort and Restoration of Dreams
You birth the dreams of every graduate, and You hold them close to your heart. You understand their sadness–and ours–when those visions and plans disappear. And yet, You are the only One who can restore, renew, and even redesign dreams that emerge better than the original ones.
That's what we're asking you to do for our graduates this year, Lord. Comfort them in their losses; guide them through their dilemmas; and redeem this difficult season in their lives. Bring good out of these discouraging times.
Prayer for Graduates: Bless Them and Their Future
We all want to feel important, Lord. May Your personal, "Well, done!" satisfy their spirit's need for accomplishment and recognition. Let every senior know that no circumstance can ever rob them of their value and worth in Your eyes. To. You. Every. Person. Matters!
Bless every graduate, Lord, and assure them that You will direct the paths of every one who asks You. Help them not to grow weary in this new normal when distanced from so many friends and relationships. Give them discretion, integrity, and wisdom as they approach their new unknown future.
We pray for honesty, love, and kindness to always remain the norm in their lives, whatever they choose to do in the coming months and years. May thoughtfulness, patience, and faithfulness thrive as they look for ways to focus on others rather than their personal disappointments.
Prayer for Graduates: Courage to Persevere
Lord, give our graduates courage to persevere, especially in these uncertain times. Never let them never turn from giving You first place in their lives. You understand their weaknesses, but offer grace and strength. So assure them that failures can be the steppingstone to success, and that the only kind of approval that really matters is the acceptance and unconditional love You offer them.
We pray that these coming days will not bring a daze for them, but a strong sense of dependency on You, Lord. Strengthen their faith in You, and deliver them from temptations to doubt, fear, or second guess. You never have, and You never will abandon or let them down.
Prayer for Graduates: Purpose, Protection, and Peace
May Your Word capture our graduates' minds and hearts as never before and offer them positive solutions with victorious results. Use this time of adversity to mold their character into men and women after Your own heart. Protect them as never before from the harm of negative thoughts or the onslaught of discouraging advice.
May nothing formed against them be allowed to prosper. Instead develop the positive qualities of leadership in them that they will need to press on and complete Your purpose for their lives. Fill them with a thirst to know You more, to love others more, and to make a difference in their world for You.
Make Your face to shine on these, our graduating seniors. Give them peace, because You are our Peace, and be gracious unto them. Let Your mercy and favor rest on them, and may their lights shine so bright that others will see Your reflection in our graduates daily.
For Parents, Grandparents, Friends or Relatives
In this prayer for graduates, we also pray for every parent, grandparent, friend, or relative of these young men and women. Lord, encourage them as well, and help them to cushion their graduate's losses with love and understanding. Thank You, Lord, for the creative thoughtfulness of so many who are trying to congratulate these seniors in special ways, even in the absence of walking across a stage with the usual pomp and ceremony.
Lord, we love our graduating seniors. And no matter what age or stage they are at, we offer this prayer for graduates to encourage and bless them in every way possible. You grieve with us; You weep with us; but You also share our joys as we look forward to the great things You will do in every graduate's life who will exercise the boldness to believe, and the readiness to receive Your good and perfect gifts. And we ask all these things in the precious name of Jesus.
Day-votedly Yours,
Rebecca
Two Powerful Bible Promises for Graduates
And we know that God causes everything to work together for the good of those who love God and are called according to his purpose for them (Romans 8:28 NLT).
Trust in the Lord with all your heart; do not depend on your own understanding. Seek his will in all you do, and he will show you which path to take (Proverbs 3:5-6 NLT).
*You might also enjoy this post I wrote called, Ten Ways to Encourage Children, Grandchildren, and Graduates.
There are so many Bible promises that will encourage graduates. Too many to list! What others would you suggest?
It's Your Turn
Are you a graduate? Or is your child, relative, or friend a graduating senior? In what ways are you trying to encourage them? Will you commit to praying for them throughout this challenging season? You can always write me through my contact page and fill out the basic name and address info; then the email will come to me. Your name or info will never be shared with anyone without your permission.
Share This Post with Others
Prophetic Word: The Lord Says, 'Don't Give Up. I've Heard Your Cries'
God wants to impart into you like fresh morning rain. Some of you have been dry and weary.
You have felt like giving up, is what I am hearing the Lord say. He says, "Don't give up." This could be your finest hour. The warfare has been unbelievable and intense. You have had a rough season of trying to press through for your breakthrough. But God says there is a bright rainbow, His covenant promise, waiting for you on the other side.
You've had prophecies that haven't manifested, finances that were supposed to come forth but didn't, and healing and miracles you were expecting in your body. Yet you are still waiting on all these things.
He says, "I've heard your pleas and cries; do not give up. What I need you to do is for My benefit, for the benefit of My kingdom. I have plans and purposes for you. I need you to yield your flesh and your will to Me.
"You thought things would turn out one way, and they are turning out another, but it is all for My glory for the purposes and plans of My kingdom! Arise; now is your time to shine! Now is the time for your breakthrough. I have plans and purposes I need you to complete and accomplish, and it is not time to give up yet.
"Even when you don't know how it will manifest, remember the requirement in My Word is to live by faith and not by sight. Don't go on your feelings. Pull on your spirit man and renew your strength. The strength I give you. Go in the strength of the Lord to complete my plans and purposes for your life!
"Go now! Get up and rise up! You are going to see My glory and experience My promises. I am with you," says the Lord.
Learn more about conquering spiritual warfare in my new book, Unshackled, and on my podcast, Prophetic Spiritual Warfare.
Kathy DeGraw is a prophetic deliverance minister releasing the love and power of God to ignite and activate people, release prophetic destinies and deliver people from the bondage of the enemy. She is the founder of Kathy DeGraw Ministries and Be Love Outreach. Kathy hosts a weekly podcast show called Prophetic Spiritual Warfare on the Charisma Podcast Network. She is the author of several books, including: Speak Out, Discerning and Destroying the Works of Satan, Unshackled and Warfare Declarations. You can connect with Kathy on Facebook at facebook.com/kathydegraw/ or visit kathydegrawministries.org/.
R. I. P. Uncle Joe….
Well, it's Memorial Day weekend, and it brings back memories of one of my favorite uncles, Joe Anchukitis.  He fought in both WWII and the Korean War afterward.  As I watched a documentary about these wars on TV this morning, I imagined my Uncle Joe being in the places it showed.  He was even on the USS Missouri when the treaty was signed to finally end the war with Germany, and our Mom had pictures in the old photo album!  Yes, Uncle Joe landed on Omaha Beach, just as depicted in the movie, "Saving Private Ryan", and as he described it to us, it was just as the movie showed….horrible and tragic.  War……so many lives lost or damaged……and for what truly?  I'll never understand it but I guess it will always be…people fighting with each other…..please, Lord, can't we have peace, at least for a little while?
Well, I do thank our brave people, both dead and alive, for defending us….without you, there would be no "us"…….so, yes, thank you…..and may God bless you and keep you!!!!
Humor…