Daily Prayer for May 17
Let us, then, hold firmly to the faith we profess. For we have a great High Priest who has gone into the very presence of God – Jesus, the Son of God. Our High Priest is not one who cannot feel sympathy for our weaknesses. On the contrary, we have a High Priest who was tempted in every way that we are, but did not sin. Hebrews 4:14-15, TEV
Dear Father in heaven, we look to Jesus Christ, who is at your right hand, through whom you have promised help for the whole world. Unite us with him so that we may receive authority to help all people according to your will. May your name be kept holy among us, for your children have every reason to rejoice in the Savior you have given them. We thank you for everything you have shown to those who believe in you. We pray to you, hasten the time when your day shall come with glory, the day when you will give the glory to Jesus Christ, when he will reign and triumph over all evil and bring the peace you have always wanted to give the world. We wait and long for this. Amen.
Your Daily Dig
Eberhard Arnold
We must guard against the false notion that God is a purely transcendental power, removed from matter and the stuff of this earth. The coming community of life will be a kingdom of work on this earth. Work will be the binding factor in the cells of human community. The only work people can do with their whole soul, work full of spirit and pulsing life, comes from love. And there is no love that does not get to work.

    ~~~Dion Todd
The Road Ahead
He began to teach them that the Son of Man must suffer many things, and be rejected by the elders, the chief priests, and the scribes, and be killed, and after three days rise again. He spoke to them openly. Peter took him, and began to rebuke him. But he, turning around, and seeing his disciples, rebuked Peter, and said, 'Get behind me, Satan! For you have in mind not the things of God, but the things of men.' Mark 8:31 WEB
'Oh look at you! You did it again… you should just give up.' These thoughts often play in our mind. It is a distraction sent by the enemy to try and break your focus on the Lord, to get you off course, to get you to stop trying. When the words of Peter no longer lined up with the will of the Father, Jesus turned His back to him and put him behind Him. When satan tried Jesus in the wilderness, Jesus told him 'Get behind me satan.' Jesus focused on the present will of God, and He put what did not agree with it behind Him.
Formula One race car drivers are trained to focus on where they want to go, and to not get distracted by the things around them. They are moving so fast that even a slight distraction could be a fatal one. Part of the training is to not to follow the car in front of them, for if it went into a curve too fast, then they would follow it and crash as well, also, they would never pass it.
Each driver runs their own race and if they spent their time looking behind them, then they would never be able to finish it. It takes complete focus on the goal, and ignoring all the noise around them to be successful. If they make a mistake, they recover as quickly as possible, get back in the race and try to concentrate on the road ahead. Paul ran his race like this (1 Corinthians 9:24).
So don't look to the left or to the right, and give no attention to the past. Let what is behind you, stay behind you. Focus on the future that God has for you and stop listening to the voices that want you to fail. Stop comparing yourself to others for you are only responsible for the talents that were given to you. The devil does not want you to win this and the only way that you come out on top is by focusing on God completely, and tuning out the distractions around you. Stop looking behind you, and focus on the road ahead.
Prayer: Heavenly Father please help me focus on what matters. Give me a clear vision of what I should be focusing on, guide me and bring my desires in line with Yours, in the name of Jesus Christ I pray.
Our world is changing rapidly. Pandemic fears rise and fall, depending on news reports, unemployment statistics, and confusing instructions. So many respond to our culture and all that is happening to Christian values in our world today that I rarely add my thoughts. But there are times when silence prayerfully begs for a voice.
In those moments, often the best way I can write is through a poem. Whether you're a parent, a husband, a wife, or simply a concerned follower of Jesus, I hope these words will encourage you.
When the World You've Known Keeps Changing
By
Rebecca Barlow Jordan
When the world you've known keeps changing,
how do you respond?
How do you protect the values—
the ones that have made you strong?
When pandemic fears keep raging,
edging "normal" out,
where do you go for comfort?
How do you ease new doubts?
A country, loosed from its moorings,
a marriage stripped of its name;
a family split by a culture,
and no one knows who to blame.
A child, confused by the babble,
struggling alone to find hope,
while voices rage 'tween the anthems,
searching for a way to cope.
When right is wrong, and wrong is right,
you cringe and wonder why,
And how, on earth, did it come to this?
You bow your head and sigh.
When evil now runs rampant,
and good is trampled down,
not just in our nation,
but in the world around,
what will you do; what should you do?
Can answers still be found?
You start by looking to Jesus,
our Counselor and our Guide.
You love by His example,
with arms open wide.
You keep on being faithful,
because others are watching you.
You exercise integrity,
no matter what you do.
You live your values constantly
wherever you may be.
You hold God's Word in honor
and speak it truthfully.
You share of His amazing grace,
with sweet humility,
and ask for His forgiveness,
for not letting others see
the light of Jesus shining
through your life actively.
You pray, always praying,
that the Truth will still be found,
and that God will give you wisdom
to build up and not tear down.
You pray for God to intervene
for healing in our land,
while exercising kindness,
reaching out a helping hand.
You stand for what you know is right,
not giving hate a door;
refraining from reacting, knowing
love can say much more.
You wear a smile upon your face,
and live each day adorned with grace.
You teach your children every place
they walk is sacred ground.
You share that some things haven't changed,
that values can't be rearranged,
that every heart can be deranged—
without our Jesus—now;
and then you stop, look,
and listen
to the truth that sets us free:
Jesus is still the same yesterday, today, and forever.
And you set your sights above on Home,
the joy that is to come,
where every knee will bow before
the throne, the only One.
He's not surprised by what you see
or hear on any day,
He's always known the hearts of man—
and He's still the only Way!
Jesus answered, " I am the Way, and the Truth, and the Life. No one comes to the Father except through me" (John 14:6, NIV).
"But blessed are those who trust in the LORD and have made the LORD their hope and confidence" (Jeremiah 17:7 NLT).
"I the LORD do not change" (Malachi 3:6 NIV).
My Personal Prayer for You
Lord, our world is changing faster than we can catch up. Keep us grounded in the things we know are right according to Your Word and Your truth. You have promised to meet every need, and sometimes you use others to do that. We want to be generous in giving as well. When we're confused about the direction we should go, give us the assurance and the wisdom for our future.
We look to You for our daily bread–whatever provision You decide is necessary and good for us. Guard us from complaining and pointing blame at others or at conditions we see all around us. Instead, fill us with purpose, love, kindness, and determination to press on no matter what happens to us or around us. You are our only Hope. And You still want to fill our hearts with joy, confidence, and assurance. Our eyes are on You, Lord.
Day-votedly Yours,
Rebecca
It's Your Turn
How do you respond to the changes in your world? How is the pandemic affecting you? What is the most difficult change you are dealing with right now? I'd love to hear from you anytime. You can always write me through my contact page and fill out the basic name and address info; then the email will come to me. Your name or info will never be shared with anyone without your permission.
Share This Post with Others

Unstoppable!

 'Distrusted'

When Saul arrived in Jerusalem, he tried to meet with the believers, but they were all afraid of him. They did not believe he had truly become a believer!

— Acts 9:26 NLT
Key Thought
Saul, whom we know better as the apostle Paul, had wreaked havoc on the church in Jerusalem and Judea before his Damascus road experience of Jesus. Believers in Damascus knew of Paul's preaching about Jesus and his commitment to Jesus as the Messiah. Believers in Jerusalem only knew him as a fierce persecutor. Can a leopard change its spots? Can a pursuer and persecutor of Jesus' disciples truly become a disciple? The believers in Jerusalem were cautious, even afraid of him. I think I would have been careful, too! We need to remember Saul's situation when people hold onto our past mistakes. Nearly every one of God's great leaders had moments where their faith life was less than stellar. God, however, doesn't discard people quickly or lightly. His searching love is not just looking to redeem lost sinners, but also to reclaim fallen servants. We must give our brothers and sisters with a dark past the same grace. We recognize that this principle of grace is especially needed if the brother or sister with a dark past is us, so surely we need to extend the same grace to others! (
Matthew 7:12
)
Today's Prayer
Father, I cannot thank you enough for the frankness and openness of the Bible about the failure and fallenness of your people and their leaders. Your grace toward them gives me confidence that you can use me because you have forgiven and remade me. Thank you for your indescribably amazing grace. In Jesus' name, I praise you for your mercy, love, and grace. Amen.
Related Scripture Readings
Daily Wisdom: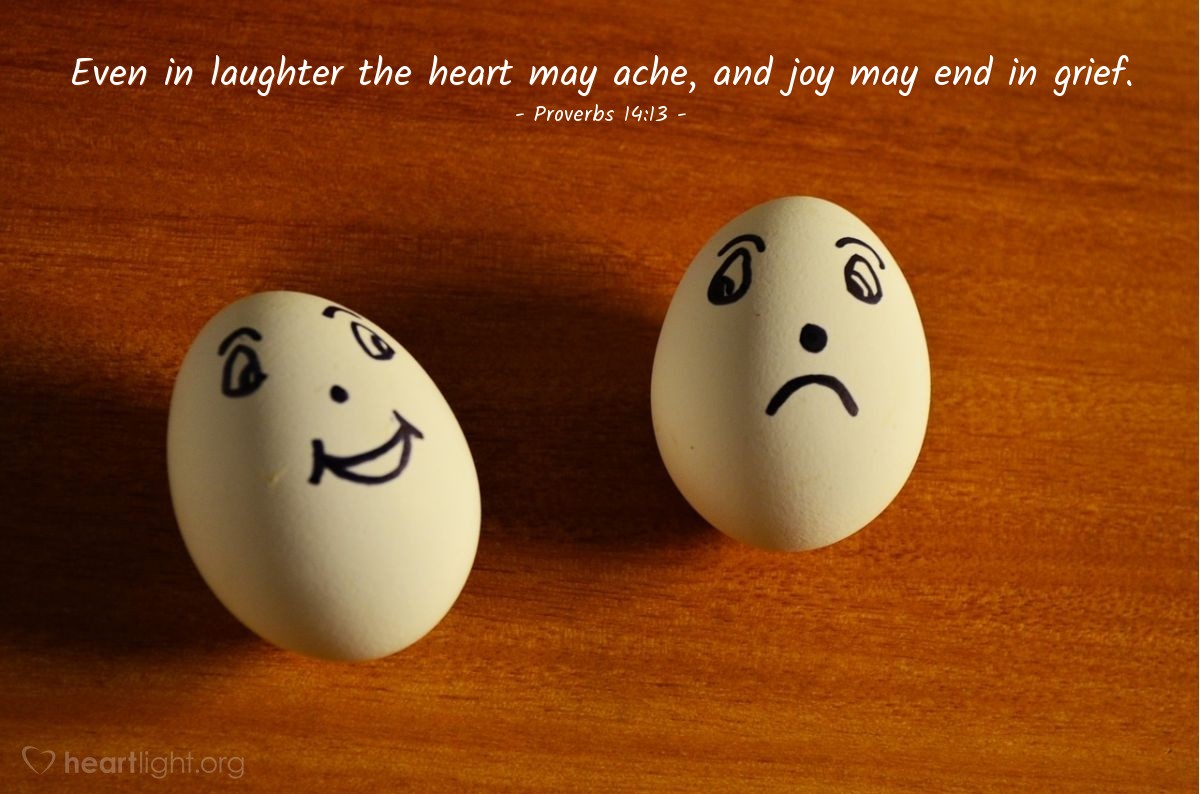 Passion for Praise:

 'Proclaim His Greatness!'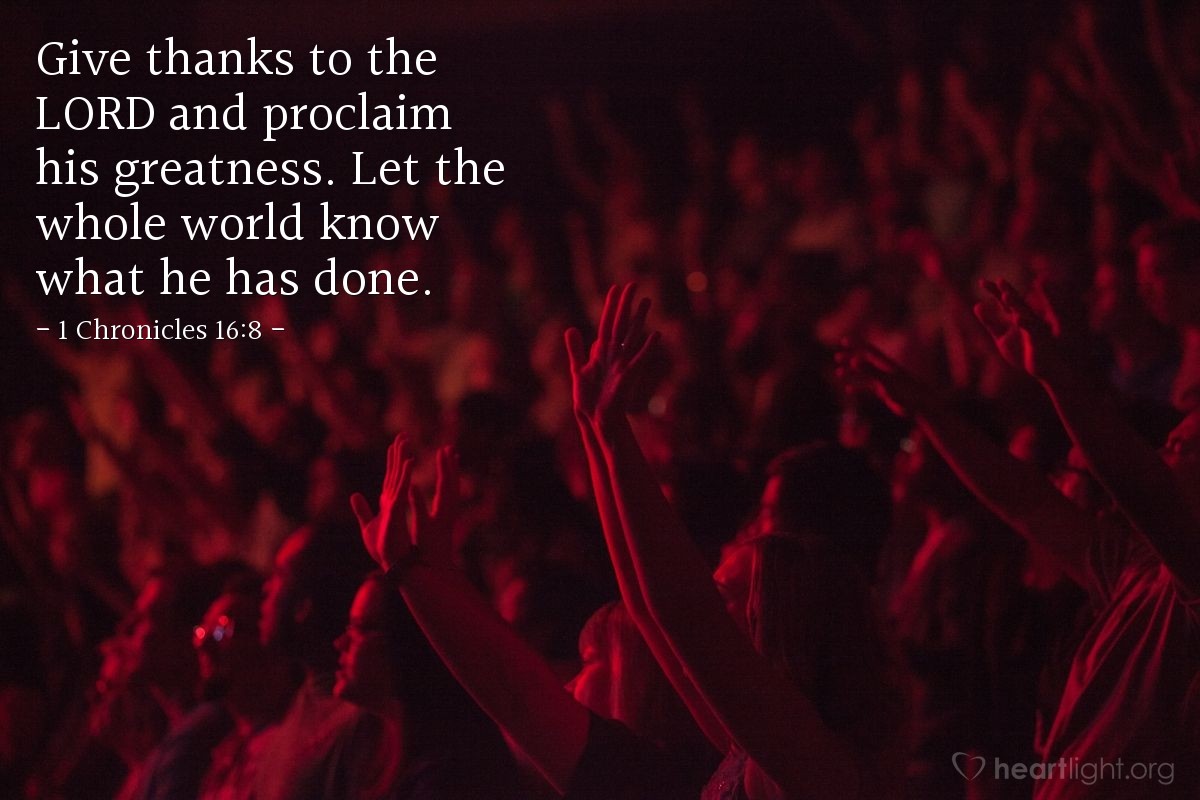 Spiritual Warfare:

 'God's Faithfulness and Unfailing Love'

God's Power for Our Battles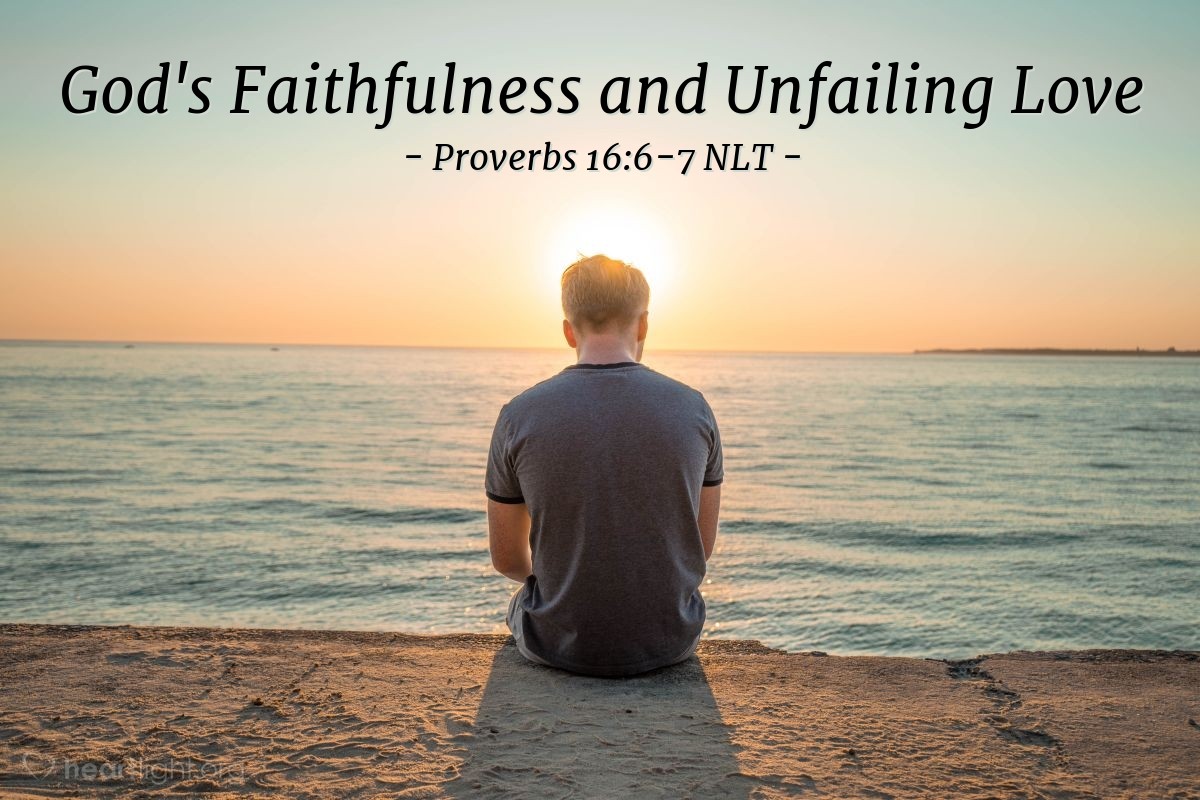 Lord, You have been so loving and generous to me. Help me to show that same love to others. I want to be faithful to You, but I fail and sin in so many ways. Thank You for the forgiveness that comes through your unfailing love and faithfulness given to me through Jesus. Help me to be more faithful and loving, so I can avoid the evil all around me in this present world. Deliver me from my enemies, and cause them to look on me in peace. Open their eyes to Your loving-kindness through my actions. In Jesus' Name, Amen.
A Year with Jesus:

 'Back at the Beginning?'
Note from Jesus
Dear Disciple,
Sometimes things have a way of repeating themselves. The events in the verses below occurred after My resurrection. The apostle Peter and six of My other disciples were back where Peter was when I first called him to follow me (Luke 5:1-11); they were fishing. Once again, they caught no fish during a long night of fishing. Once again, I directed them how to catch fish, and they netted a huge haul of fish. After experiencing the miraculous catch of fish earlier when I was calling My first disciples, Peter fell at My feet and said:
I can't take this, Lord. I'm a sinful man. You shouldn't be around the likes of me.
(Luke 5:8).
I then called Peter to leave his life as a fisherman and follow Me to start reaching people with My good news.
After over three years of ministry with Me, Peter was back where he began. But I needed him ready to lead My disciples to take the good news to the world. However, Peter's failure stood in the way. Despite My warning, he denied Me three times on the night I was betrayed. Despite his claims that he would not fail Me even if the other disciples did, he failed to live up to his word. Peter's failure stood in the way of his leadership.
There was that other problem in the verses below: a problem symbolized by Peter's jumping into the water, swimming ashore, and leaving the other men behind in the boat to take care of the fish. Peter needed to humble himself, do the little things that needed to be done and live faithfully for Me. Most importantly, the confession that he was a sinful man didn't happen this second time. Enough time had passed for Peter to own the ways he had failed Me on the night I was betrayed. He had not done so. My appearance to Peter and the apostles on the beach — see the verses below — was My third appearance to them after My resurrection. Peter had not yet confessed his failure and asked for forgiveness from the disciples or Me.
Bottom line: Peter's failure and his brash bravado stood in the way of his being a great servant leader in the new church that was about to be born. So I began My ministry of restoration with Peter. I would firmly, but lovingly, help him confront his failure in front the men who knew it best. I seized this opportunity to help Peter remember — to remember his initial call to become a fisherman for people and follow Me and to remember his failure to live up to his brash promises.
In tomorrow's verses, you will join Me as I directly but lovingly confront and restore Peter. Today, however, I want you to think about how your own sin and failure can make you feel as if you have to start all over and as if you have to win My trust and earn your right to My grace. Please know that is not true.
I long to forgive and restore you. I do ask that you own your failure, that you trust the sufficiency of My grace, and that you get back to following Me. But don't let shame destroy you. Don't let your pride keep you from being honest with Me and others. Don't let the evil one cloud your heart with doubts about My love for you. I long to restore you. I want to use you to grow My kingdom and share My grace. I will use your failures to help you learn to be gracious and empathetic with others so they can be restored, too. I did it with Peter. I will do it with you!
Believe in My love for you. Rely on the grace I have for you. Trust the plans that I have to use you. Follow me!
Verses to Live
Notice how similar this situation is to the first call of Peter (
Luke 5:1-11
). Then notice how these two events are different.
Why do you think I chose for this to be the scene of My third appearance to the apostles after My resurrection?
What do you think would have happened to Peter and his leadership if I had not confronted him about his failure before I returned to the Father?
There was one other time when Jesus appeared to the disciples — this time by the Sea of Tiberias. This is how it happened: Simon Peter, Thomas (the Twin), Nathanael (the Galilean from Cana), the sons of Zebedee, and two other disciples were together.

Simon Peter (to disciples):

I am going fishing.

Disciples:

Then we will come with you.

They went out in the boat and caught nothing through the night. As day was breaking, Jesus was standing on the beach; but they did not know it was Jesus.

Jesus:

My sons, you haven't caught any fish, have you?

Disciples:

No.

Jesus:

Throw your net on the starboard side of the boat, and your net will find the fish.

They did what He said, and suddenly they could not lift their net because of the massive weight of the fish that filled it. The disciple loved by Jesus turned to Peter and said:

Beloved Disciple:

It is the Lord.

Immediately, when Simon Peter heard these words, he threw on his shirt (which he would take off while he was working) and dove into the sea. The rest of the disciples followed him, bringing in the boat and dragging in their net full of fish. They were close to the shore, fishing only about 100 yards out. When they arrived on shore, they saw a charcoal fire laid with fish on the grill. He had bread too.

Jesus (to disciples):

Bring some of the fish you just caught.

Simon Peter went back to the boat to unload the fish from the net. He pulled 153 large fish from the net. Despite the number of the fish, the net held without a tear.

Jesus:

Come, and join Me for breakfast.

Not one of the disciples dared to ask, "Who are You?" They knew it was the Lord. Jesus took the bread and gave it to each of them, and then He did the same with the fish. This was the third time the disciples had seen Jesus since His death and resurrection.
(John 21:1-14)
Response in Prayer
O Father, thank You for grace. Thank You for repentance. Thank You for new starts. Thank You for being the God of comfort, forgiveness, and grace. I own my failures — I confess them to You and trust You will completely remove the guilt of my sin from me. I trust You will remove my sin from me as far as the east is from the west. I commit to follow Jesus, to live for Him, and to love You with all that I am and to love others by sharing Your grace with them. In Jesus' name, I pray. Amen.
Humor…