Daily Prayer for March 8
Therefore God exalted him to the highest place and gave him the name that is above every name, that at the name of Jesus every knee should bow, in heaven and on earth and under the earth, and every tongue confess that Jesus Christ is Lord, to the glory of God the Father. Philippians 2:9–11, NIV
Lord Jesus, we bow before you, before you to whom all power is given. We will love you, O Lord. We will treasure you. Your thoughts shall be our thoughts, that we may learn how you are named in heaven, on earth, and below the earth. Watch over us and be with us until you can come, until the time is fulfilled when you will appear among us and establish God's kingdom. Then the whole world will rejoice and all people will bend their knees before you, the one Lord and Savior. Amen.
Second Sunday of Lent
Today we reflect on  Matthew 17:1–2.
When have I glimpsed God in a way that brought my understanding to a new level?
I've not had an experience similar to the disciples seeing Jesus transfigured. But I glimpse the reality and glory of God when something speaks to that deep place in me—the place where I recognize truth, where I know that I know something wonderful. Sometimes the truth seems to vibrate and sing to me when I read a poem or a line from a novel or essay or the Scriptures. I take in the word or phrase, and it becomes alive in me. That moment becomes part of the long, long string of moments in which the Holy Spirit speaks to my spirit in a way that cannot be denied. Thus, the string of moments develops into an ever-growing memory of faith.
I'm a word person, so it makes sense that I glimpse the Divine through words. But God appears to each person in a way he or she will recognize and relate to.
More Lenten Resources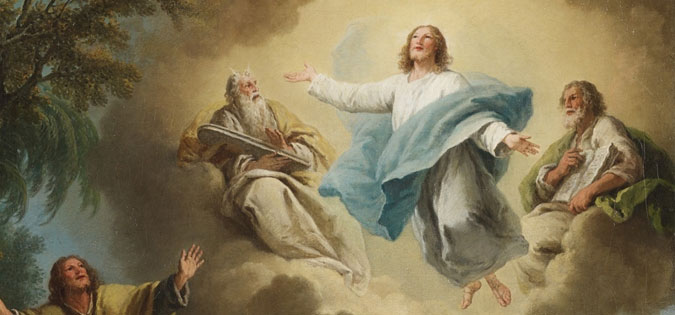 Let us look at the Transfiguration (Mark 9:2–8) with its obvious reference to the baptism of Jesus in the Jordan (Mark 1:9). At the baptism we read: "And just as [Jesus] was coming up out of the water, he saw the heavens torn apart and the Spirit descending like a dove on him. And a voice came from heaven, 'You are my Son, the Beloved; with you I am well pleased' " (Mark 1:10–11). How did Jesus feel as he heard these words, he the Jew of the first commandment? We can ask him to reveal this to us. Now at the Transfiguration Jesus has another profound experience of God. At least one can read the scene this way even if some commentators see the scene as a postresurrection appearance translated to the public life. Jesus has just predicted the Passion for the first time; he can sense the hatred and venom beginning to surround him. At this critical juncture he once again hears similar words, "This is my Son, the Beloved; listen to him" (Mark 9:7). What a comfort these words must have been to him. After all, it is the leaders of God's religion who are out to kill Jesus. Could he have had doubts about the course he was on? I know people who have cried with joy that Jesus heard such words of warmth and love and reassurance from God in this dark hour. And they have felt that the memory of this experience sustained him in the Garden of Gethsemane. How does the scene strike you? What is Jesus like for you?
—Excerpted from Seek My Face by William A. Barry, SJ

Unstoppable!

 'Meet Mr. Encouragement'

There were no needy people among [the disciples], because those who owned land or houses would sell them and bring the money to the apostles to give to those in need.

For instance, there was Joseph, the one the apostles nicknamed Barnabas (which means "Son of Encouragement"). He was from the tribe of Levi and came from the island of Cyprus. He sold a field he owned and brought the money to the apostles.
Key Thought
How are you known among your friends and your brothers and sisters in Christ? What is your reputation? What would they nickname you if they gave you a name to match your lifestyle and reputation? These are good questions for us to ask ourselves as we remember the story of Barnabas, the 
"Son of Encouragement."
 This generous brother not only gave up his property and offered encouragement to others, but he also reclaimed Saul (whom we know as Paul) and mentored him in ministry (
Acts 9:26-27
, 
11:25-26
). Let's commit to leaving an example and legacy of goodness, graciousness, and encouragement for others, like Barnabas.
Today's Prayer
O Father, I want to be known as a person of generous grace. I don't want this reputation so I can be prideful, but because I want to be truly your person, someone who reflects your generosity, grace, goodness, and encouragement. I ask for the Holy Spirit to work in my life and grow your holy fruit in me. I want, O LORD, to reflect your righteous character and gracious compassion faithfully in my life through the power of your Spirit. Amen.
Related Scripture Readings
Daily Wisdom: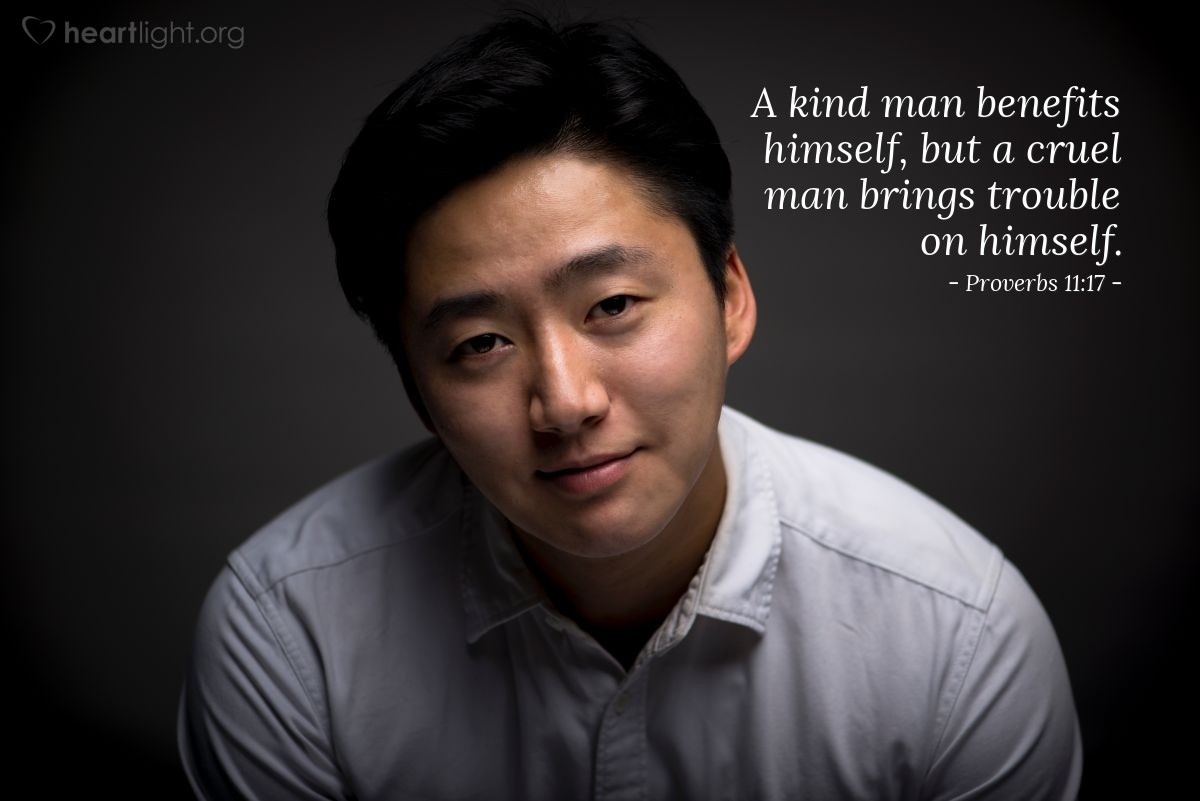 Passion for Praise:

 'Never Enough'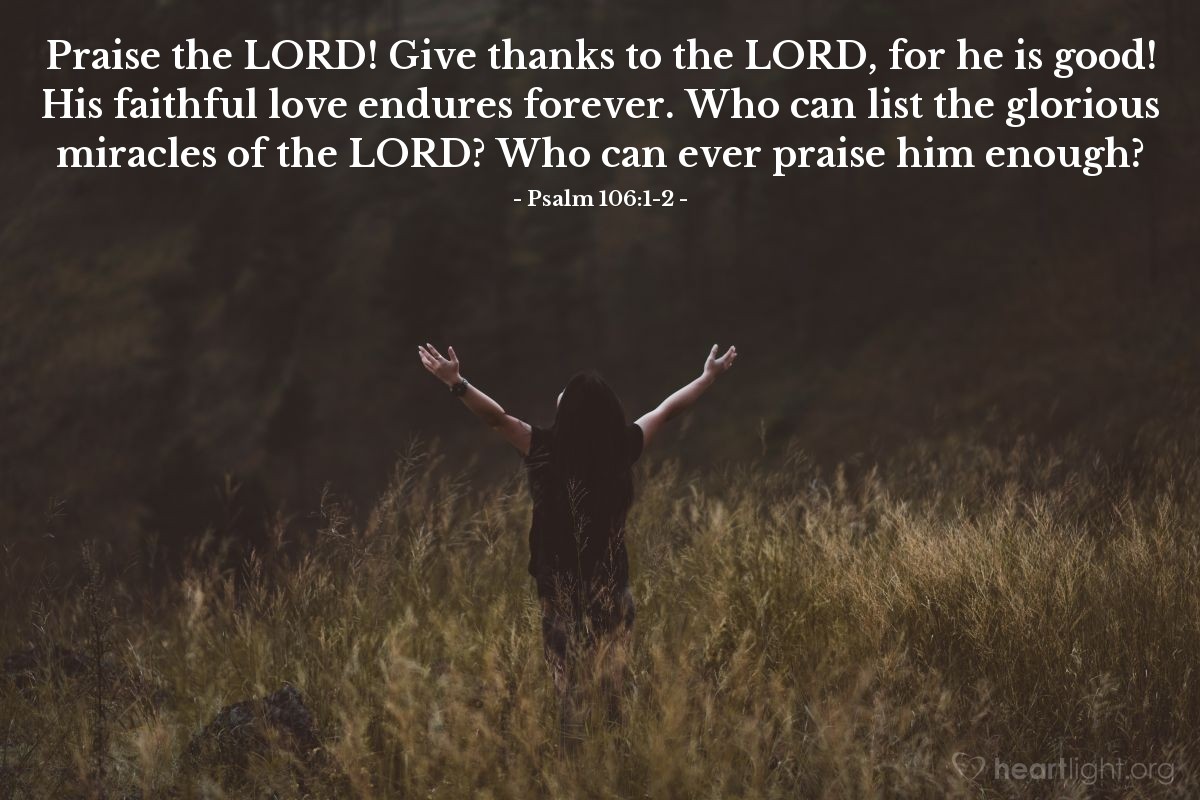 A Year with Jesus:

 'Can't You See the Urgency?'
Note from Jesus
Dear Friend,
You need to treat the issues of the kingdom with a sense of urgency. There is never a time to be complacent. As you read the verses below, you will see that I emphasized the need for a great sense of urgency.
For those who first heard My words in the verses below, there was going to be an important moment of decision. My rejection, crucifixion, and resurrection were going to lead to a moment of supreme decision for everyone. This moment of supreme decision for all who knew and heard Me was coming sooner than anyone wanted to recognize. This decision would tear families apart because some would wholly reject Me, considering Me a blasphemer and a troublemaker, while others would see Me as I AM — the Holy One of God sent to save them.
For you, this decision is one you must make continuously: What will you do with Me? Am I a liar and a lunatic or Lord? And if I am Lord, how then will you live differently from those around you? Yes, this is a decision of continuous urgency!
Verses to Live
While you don't face exactly the same scenario as these first hearers of My message, you are confronted with a challenge by the things I've said. You must feel a sense of urgency about where to invest your life. Your attachment to the world can easily lead you to live in apathy and approach important spiritual matters with complacency. So I'm challenging you today with passionate and serious language and strong images because you must decide what you are going to do with Me.
Jesus to His disciples:

This is serious business we're involved in. My mission is to send a purging fire on the earth! In fact, I can hardly wait to see the smoke rising. I have a kind of baptism to go through, and I can't relax until My mission is accomplished! Do you think I've come with a nice little message of peace? No way. Believe Me, My message will divide. It will divide a household of five into three against two or two against three. It will divide father against son and son against father; mother against daughter and daughter against mother; mother-in-law against daughter-in-law and daughter-in-law against mother-in-law.

(speaking to the crowd) You see a cloud arise from the sea in the west, and you can say, "Here comes a shower!" And you're right. Or you feel the hot wind blowing in from the desert in the south and you say, "It's going to be really hot!" And you're right. Listen, hypocrites! You can predict the weather by paying attention to the sky and the earth, but why can't you interpret the urgency of this present moment? Why don't you see it for yourselves?

Imagine you're being sued. You and your accuser are on your way to court. Wouldn't you do everything in your power to settle out of court before you stand before the magistrate? After all, he might drag you to stand before the judge, and the judge might hand you over to the police, and they might throw you in jail. Once you're in jail, it's too late: you're not going anywhere until you've paid in full.
Response in Prayer
Almighty God, I confess that I can become complacent, sometimes even apathetic, about my life as Jesus' disciple. There are so many things crowding into my heart for my attention. So today, I pray the prayer Moses offered many centuries ago: Lord, "teach us to number our days so that we may get a heart of wisdom."* I want to live every moment for Jesus with passion and courage. I don't want to waste any moments You give me and fritter away my life on what doesn't matter eternally. In Jesus' name, I pray. Amen.
* Psalm 90:12 ESV, from a psalm described as "A Prayer of Moses, the Man of God."
     ~~~Dion Todd
Baby Talk
Surely I have stilled and quieted my soul, like a weaned child with his mother, like a weaned child is my soul within me. Psalms 131:2 WEB
Babies tend to cry a lot. Anytime they want something, they begin to cry. During this time, the parents are usually quick to look after them, partly out of love and partly to stop the noise. I have seen them cry when you bring them food, and then cry when you take it away. They certainly cry when they are hungry, and they always want it right now.
As a child grows and becomes weaned, they learn to wait for the food to be prepared. They are content to play and carry on with their life until the meal is finally served, and they are called to eat. A weaned child will tell the parents that they are hungry, and then wait for it. Children are not as needy or fussy as infants.
You need to reach a point in your walk with the Lord where it no longer matters if you get what you want immediately. You learn to pray and wait confidently instead of giving into panic and despair. No matter what happens, God is still on the throne.
When something doesn't make sense, pray about it and put it on a back burner for a while. Don't let it consume the rest of your life and drive those around you crazy. If God hasn't given you the answer yet, learn to wait for it patiently.
Also don't focus so much on a scripture you don't understand, that you begin to neglect the rest of the Bible. There are a lot of other verses in there to read, try one of them. Pray about the one that confuses you and let it rest a while. In His time, God will usually give you the answer. We are big boys and girls now. We can learn to wait a little.
Prayer: Heavenly Father I thank You for bringing me this far. Please help me grow in grace, guide my steps and help me make the right decisions today. I understand that You will tell me what I need to know when the right time comes, and I trust You to do that. In the name of Jesus Christ I pray.
Bible Fun Fact: An average reader can read the book of Philemonin about one minute.
Daily Dig
I believe that God really has dived down into the bottom of creation, and has come up bringing the whole redeemed nature on his shoulders. The miracles that have already happened are, of course, as Scripture so often says, the first fruits of that cosmic summer which is presently coming on. Christ has risen, and so we shall rise… To be sure, it feels wintry enough still: but often in the very early spring it feels like that. Two thousand years are only a day or two by this scale. A man really ought to say, "The Resurrection happened two thousand years ago" in the same spirit in which he says, "I saw a crocus yesterday."
Source: Watch for the Light
Prayers for our government and leaders–current and future–matter more than ever. Whether your concern is for the President, Congress, or the Judges of our land, will you be faithful to pray? Here are three prayers that might help strengthen them:
Prayers for Our Government: A Prayer for Our President
Lord, no matter who is leading our country as President, we offer our prayers on behalf of his/her position. Draw him into a strong relationship with You. Thank You for this one who has pledged his life in service to our country. Give him a true servant spirit, one who is a person after Your own heart. Anoint him with Your Holy Spirit's power, that he might feel your strength in every situation.
Let integrity and honesty guide every decision as He first looks to You for divine help. Turn his heart from distractions and temptations that could bring harm rather than help to his life, his family, and to the people he serves. Make him a leader in every respect, morally and spiritually strong. Enlighten His mind with discernment, wisdom, and fairness.
When others tempt him to embrace arrogant power rather than humble service, give him an undivided heart. Help him to stand firm, knowing that You will fight his battles with him. May He begin His day with You and Your Word, with gratitude and praise for the honor You have given to him.
Throughout the day may Your Spirit remind him of his purpose and of Your love for him. And when the night arrives, calm his heart with the peace that passes all understanding as he purposes to keep trusting and obeying You, no matter what the cost. As You surround him with godly counselors, give him accountability to them and the people he serves, but first and foremost to You. Bless him with joy when righteousness and goodness prevail. But give him a heart that weeps for the injustices and sorrows around him.
Guard our President against unfair criticism and unfounded accusations. When he stumbles, give him the courage to admit his mistakes. Strengthen his character, guard him against hurtful compromise, and give him a listening ear for the people he serves. In danger, surround him and our country with Your angel protection. From the time he begins in office until his time is complete, may he serve you and our country as a true leader with an undying love, an unswerving faith, and an unending hope in the only One who can make our country great. In Jesus' name, Amen.
Prayers for Our Government: A Prayer for Congress
Because you desire all people to be saved, we pray for salvation for every leader in Congress and throughout our government. Capture their hearts for kingdom work so they can help turn the hearts of others toward You and the good of our country, helping us live peaceable lives.
For both Representatives and Senators and all who serve within Congress, give them a desire to promote righteousness: the things that will honor You, not themselves. Cut through any hypocrisy or tendencies to make their names known instead of Your own. Let them experience the joy of sacrifice, honor, and a pure conscience.
Bring a spirit of unity to our Congress, but only with compromises that promote Your good, not godless laws or damaging agendas. Let wisdom and integrity reign in every leader's life. Keep their goals simple, birthing ideas or laws that will help keep our country safe, protect the weak, heal the broken, and encourage every person to his full potential. Protect them and their families, and surround them with Your angel protection.
Give every leader a strong sense of their destiny, and remind them of their accountability not only to the ones they serve, but always to You, Lord. Open their eyes to Your perspective for decision-making. May Your Word become the truth and guide for all decisions, and may they look to You for the last Word. Raise up strong leaders in Congress, Lord, who will stay the course and work tirelessly to foster peace, fairness, and justice for all. In Jesus' name, Amen.
Prayers for Our Government: A Prayer for Judges
Lord, You are the supreme Judge and Ruler over all, so we pray for every judge in every courtroom throughout our nation. We pray for their salvation and their ultimate submission to You so they can understand the true principles of justice, mercy, and grace. Give them wise hearts and discerning minds that will interpret truth and uphold law according to the principles in Your Word. May they represent You with dignity and integrity with full accountability to You and the ones they serve. Let them judge tenderly yet firmly for the needs and rights of those who cannot speak for themselves.
Help each judge to see everyone as You do, as people of worth and value. Give them an extra sense of fairness that judges each individual uniquely. Help them to visualize both the need for discipline and restoration as they look at each case presented to them. Protect them and their families from harm, especially when others disagree with their verdicts.
Deliver them from the temptation to bow at the feet of comfort or convenience, seeking to please people instead of You. Keep them balanced in their priorities, loving God, family, and others. As they rule on the laws that keep Your people and our country safe, remind them that their efforts are not in vain. Assure them that every decision matters in the scope of eternity.
Help us to be faithful in our prayers for our government and leaders.
In Jesus' name, Amen.
What Does the Bible Say about Our Role in Government?
God Himself first initiated the position of authority. He is the sole Creator and Ruler of the world. The Bible gives Jesus the name of king of Kings and lord of Lords. God first set up the principle of submission to authority by establishing that we were to worship Him and Him alone. From that standard came the principle of submission to all authority. Because of sin, God allowed governing authorities to preserve justice and fairness in the world.
Our role in government is not only to obey the laws of our land. We also need to intercede for those in authority. Obedience means paying taxes, a practice even Jesus taught. We are to offer thanks, stand in the gap for justice, and pray diligently for the ones who represent authority. This pleases God, and His Word says it allows us to live peaceable, quiet, godly, and dignified lives.
When citizens try to take matters into their own hands through lawlessness, peace is disrupted and lives are in turmoil. We are told to respect the position, even if we don't agree with the person in authority. God is the one who places people in leadership. But we are given the privilege of voting for those, hopefully positioning ones in office who do believe in God's ultimate authority.
As Christians, however, we are not bound to obey laws that violate God's moral and righteous standards. When commanded by authority, Daniel and his three Jewish friends refused to worship idols. Peter and the apostles were told to stop teaching about Jesus' name. But they replied, "We must obey God, rather than man." We can make appeals, like the biblical Queen Esther. And we can help hold our leaders accountable. But our greatest role in government is to pray. The Bible says when His people will humble themselves and pray, He will hear–and heal our land.
5 Bible Verses about Earthly Rulers and Government
Romans 13:1-2 NIV: Let everyone be subject to the governing authorities, for there is no authority except that which God has established. The authorities that exist have been established by God. Consequently, whoever rebels against the authority is rebelling against what God has instituted, and those who do so will bring judgment on themselves.
Romans 13:7 NLT: Give to everyone what you owe them: Pay your taxes and government fees to those who collect them, and give respect and honor to those who are in authority.
Psalm 2: 10-12 CEV: Be smart, all you rulers, and pay close attention. Serve and honor the Lord; be glad and tremble. Show respect to his son because if you don't, the Lord might become furious and suddenly destroy you. But he blesses and protects everyone who runs to him.
1 Timothy 2:1-4 CSB: First of all, then, I urge that petitions, prayers, intercessions, and thanksgivings be made for everyone, for kings and all those who are in authority, so that we may lead a tranquil and quiet life in all godliness and dignity. This is good, and it pleases God our Savior, who wants everyone to be saved and to come to the knowledge of the truth.
Proverbs 21:1 CEV: The Lord controls rulers, just as he determines the course of rivers.
God's Word offers clear direction for leaders in our nation and those in authority. Their responsibilities and duties are never easy. Our prayers for our government and leaders matter. When we pray faithfully and live godly, obedient lives, we can honor God and live peaceable lives.
*This post first appeared on Crosswalk.
*Here is another post I wrote that can help you in praying for our country.
It's Your Turn
What about you? Will you add your prayers for our government and leaders? Your prayers matter! I love to hear from readers. You can always write me through my contact page. Just fill out the basic name and address info, and then the email will come to me. Your name or info will never be shared with anyone without your permission.
Share This Post with Others
By Publisher on Mar 04, 2020 03:10 pm
Tonight at about 8:00 PM the constellation Auriga ("The Shepherd") will be directly overhead.
Auriga is one of the constellations associated with Taurus ("The Bull") which tell of the Second Coming of Christ. In the ancient world the bull symbolized great power, reminding us that Christ will return in power to conquer His enemies. The bright constellation Orion (Coming Forth as Light), a picture of Christ preparing to crush the serpent Satan, encapsulates the theme of the Star Bible that the Seed of Woman will be bruised in the heel and will crush the head of the serpent (See Genesis 3:15). Flowing out of Orion, the constellation Eridanus ("River of Fire") shows the fate of Christ's enemies (Revelation 21:8).
In the midst of this picture of judgment Auriga tells a different story. The constellation pictures a shepherd (Christ: See John 10:14, 15) holding a goat and two kids. The goat represents the Jews, who will be kept through the time of troubles before Christ returns, and who will live during Christ's 1,000 year reign. The two kids represent the Church, uniting Gentiles and Jews to rule with Christ when He returns. The Shepherd reminds us that "The Lord knows how to rescue godly men from trials and to hold the unrighteous for the day of judgement, while continuing their punishment" (2 Peter 2:9).
Next week on March 9 we celebrate Purim, the feast of Jews under Queen Esther. The story of how God rescued the Jews while destroying their enemies is a powerful illustration of the promise of Auriga to hold the Jews safe and rescue God's people.
Auriga has a distinctive shape and contains the sixth brightest star Capella ("The Goat"), which is almost directly overhead. The two stars representing the kids, known as the Haedi, are almost directly on the Zenith point near Capella. Just below Auriga to the West are the two brightest star clusters in the sky, the Hyades (The Congregated) representing those who return with Christ at His Second Coming (Jude 14-15) and Pleiades (The Congregation of the Ruler) representing those believers alive when Christ comes who will be taken up to meet Him in the air. (1 Corinthians 15:51-52) Auriga is also located in the Milky Way, known in ancient times as the Highway to Heaven, and presents a fine sight through binoculars.
So enjoy the constellation Auriga tonight, and rejoice that the Good Shepherd will protect His flock in the midst of judgment, as we travel along the Highway to Heaven.
The post The Good Shepherd appeared first on International Star Bible Society.
Humor—