Daily Prayer for 

February 9
He who dwells in the shelter of the Most High, who abides in the shadow of the Almighty, will say to the Lord, "My refuge and my fortress; my God, in whom I trust." Psalm 91:1–2, RSV

Lord our God, we come into your presence, for you are our certainty, our refuge, especially in these times when so much is happening to grieve and trouble us. You are our God and our Savior today and for all time. You have always been our Savior and helper, and you will remain our Savior and helper forever. We praise you and glorify your name. Give a new spirit in our day, we pray, new help through the gospel brought by Jesus Christ. May your name be kept holy, your kingdom come, and your will be done on earth as in heaven. Amen.
Thomas Merton
Do not be too quick to assume that your enemy is an enemy of God just because he is your enemy. Perhaps he is your enemy precisely because he can find nothing in you that gives glory to God. Perhaps he fears you because he can find nothing in you of God's love and God's kindness and God's patience and mercy and understanding of the weaknesses of people.
Do not be too quick to condemn people who no longer believe in God, for it is perhaps your own coldness and avarice, your mediocrity and materialism, your sensuality and selfishness that have killed their faith.
Source: New Seeds of Contemplation
Verse of the Day—
Thoughts on Today's Verse…
In our "dog eat dog" world, in our race to get to the top and leave all our rivals in a heap at the bottom, God tells us both "Whoa!" and "Woe!" He tells us to stop and realize that Kingdom values are different from worldly values — that there is no success without service. He also warns us that he will bring us to ruin if we ignore his values by placing ourselves above the well-being of others or pursuing our own success at the cost of our ethics.
My Prayer…
Gracious, almighty, and righteous God, please strengthen me so that I can resist the temptation to exploit, cheat, and lie to get ahead. Dear Father, I truly want to be a person of integrity, character, and blessing. Please help me to see any duplicity in my own heart and to treat others graciously, just as you have so graciously treated me. In Jesus' name I pray. Amen.
   —Dion Todd
The Okidata
When a man's ways please the LORD, he makes even his enemies to be at peace with him. Proverbs 16:7 ESV
Once during a season of special favor, the Lord doubled some of our computer equipment. At the time, we ran a small computer service company on a tight budget and owned an Okidata C5150 color laser printer and two 21-inch Sony Trinitron monitors that we used daily. It was decent equipment for the era.
During our first service call of the day, the office manager gave us an Okidata C5150 color laser printer just like we had, a full set of toner cartridges for it and another set that was unopened. They said that they did not need it, and helped us load it all into our truck. We felt blessed.
At our next stop, the office there gave us two 21-inch Sony Trinitron monitors just like we had. In one day the Lord had duplicated our office equipment with the same model numbers from two different places.
When you set your focus on the Lord, He will take care of you. I do not know why He chose to do that, but years later we still use that printer that He gave us and we have not run out of toner yet. God is Awesome and He takes care of His people, even their printers.
Prayer: Father, I choose to seek You first. Please be with me this day. Follow me wherever I go and teach me to be sensitive to your presence, in the name of Jesus.
Bible Fun Fact: A chariot imported from Egypt cost around 600 shekels of silver (1 Kings 10:29). That would be about $77,000.

Unstoppable!

 'Devoted to Genuine Fellowship'

All the believers devoted themselves to the apostles' teaching, and to fellowship, and to sharing in meals (including the Lord's Supper), and to prayer.

A deep sense of awe came over them all, and the apostles performed many miraculous signs and wonders. And all the believers met together in one place and shared everything they had. They sold their property and possessions and shared the money with those in need. They worshiped together at the Temple each day, met in homes for the Lord's Supper, and shared their meals with great joy and generosity…
Key Thought
Luke used several simple phrases to implant an idea in his readers' hearts about the early disciples' fellowship (
Acts 2:44
; 
4:32
). He used these phrases to emphasize that the early disciples were not only in one place physically; they were also melded into having a heart for each other. Their devotion to genuine fellowship meant that they practiced radical togetherness as Jesus taught (
Matthew 18:1-34
), and they sacrificed their time and property for each other. They sold their property to take care of those among them in need. They met both publicly and in homes. They shared meals in public and in private as a sacred breaking of bread — a phrase Luke uses for the Lord's Supper (
Acts 20:7 NIV
, cf. 
Acts 20:7 NLT
). This radical and genuine fellowship was threatened by sin, persecution, and ethnic transgressions. But none of these threats were allowed to derail the growth of the church family or bog down their fellowship in something less than devotion to genuine fellowship across every barrier and helping each other through all sorts of challenges. How are we at practicing that radical and authentic kind of fellowship with Jesus' people? We cannot be an unstoppable family of faith without this devotion to genuine fellowship!
Today's Prayer
Loving and righteous God, I confess what you already know: I cannot begin to fathom how Father, Son, and Spirit are ONE. The fellowship you have within yourself as God and the love you have for each dimension of yourself, as displayed by Jesus, is truly amazing. I know that Jesus prayed that we, his followers, will be one as he and you, Father, are one. Stir the longing in our hearts to be one as YOU are ONE. May the world see Jesus because of the love and fellowship we have with each other. Amen.
Related Scripture Readings
Daily Wisdom: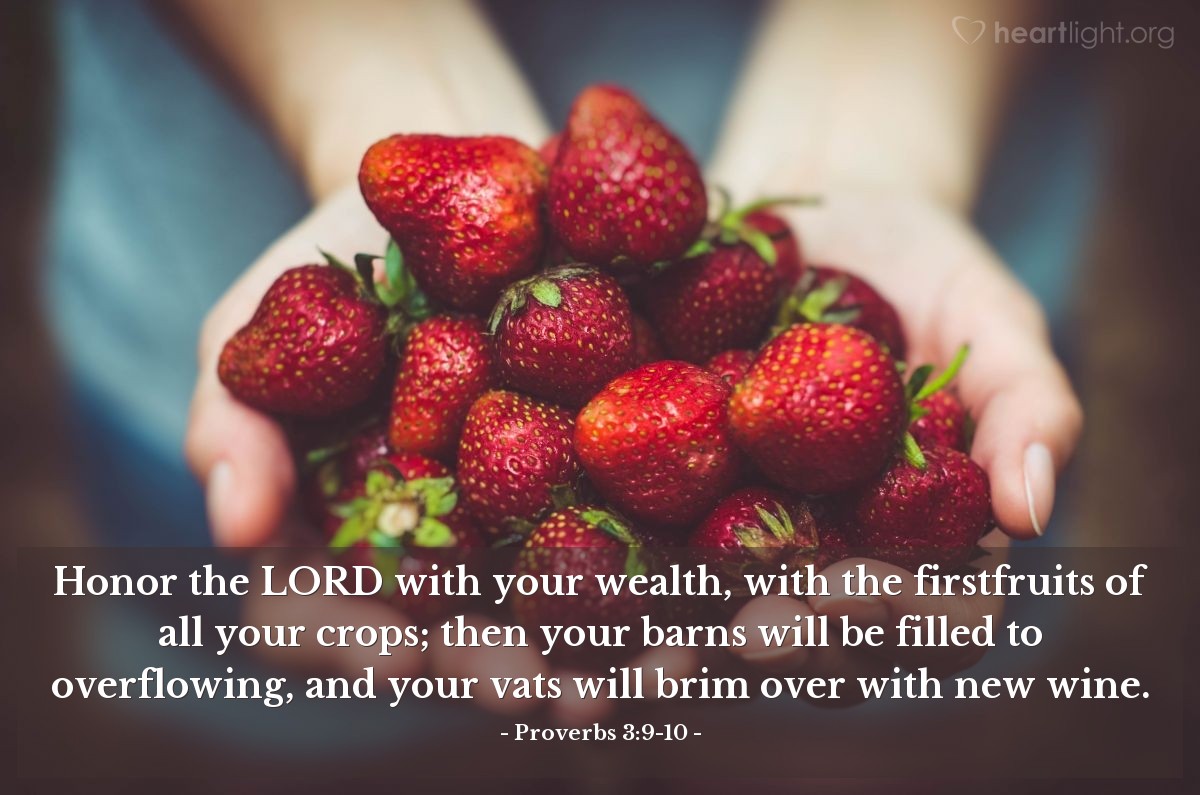 Passion for Praise: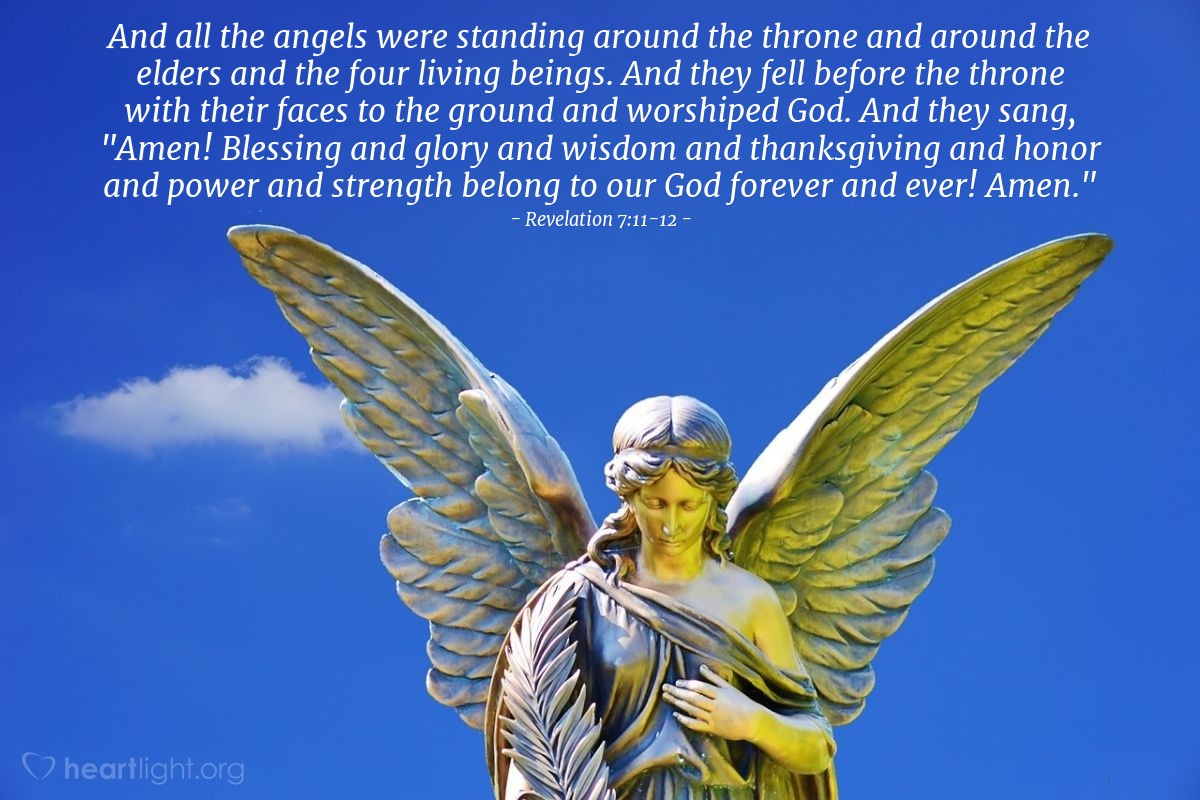 A Year with Jesus:

 'What Will You Decide?'
Note from Jesus
Dear Precious One,
Do you really want to know whether or not I came from God or I am a fraud?
First, you need to realize that is the real question. I don't allow you any middle ground in response to this question. I'm either a liar, a lunatic, or Lord. No other options are available to you. I won't let you make Me into just another nice religious leader, one Who teaches and does good things — one among many wise teachers. Either I came from God, spoke the words of God, and was present among you as God in the flesh, or I was a self-deceived leader, a charlatan intentionally using deception, or a deeply demented religious nut. You have to decide the answer to this question for yourself, but you need to know that this truly is the real question!
In the verses below, notice that the crowds are wrestling with the radical extremes of this crucial question. They realize I AM claiming that I come from God, that I speak for God, and that I AM among them as the Son of God. So as you read the interchange of the people in the crowd, realize they are asking you to face the same radical choice they had to make!
Second, this is a make or break type of question. The correct answer helps you make the right decision about My true identity. Examine My words and let them challenge you to face the truth of your own heart:
If anyone is willing to act according to His [the Father's] purposes and is open to hearing truth, he will know the source of My teaching. Does it come from God or from Me?
Are you willing to do what God asks you to do and are you willing to hear the truth of God? These are eternally important questions! Even when you truly believe, some of what I say and some of what I do will not make sense to you. There are things about Me that you cannot know or discover on your own; you have to accept them by faith from a heart that is searching for God's truth and willing to follow it no matter the cost or what others around you think about you and your faith.
If you are not willing to do what God asks of you and you are not open to hearing all the truth, then I can assure you, you can find a way to reject Me. Yes, even if I do miracles, make My presence known in your life, or speak to you in dreams, you can find a way to reject Me if your heart doesn't yearn for the truth of God!
So join the crowd in the verses below. Ask the questions they ask. Most of all, hear the words that I speak to them because I AM speaking them to you as well.
Verses to Live
In the following account, there are people who did not believe in Me, people who were uncertain about Me, and people who did believe in Me. Notice their questions as you read the following verses. My beloved disciple John wrote his gospel to help answer the question of faith:
Jesus performed many other wondrous signs that are not written in this book. These accounts are recorded so that you, too, might believe that Jesus is the Anointed, the Liberating King, the Son of God, because believing grants you the life He came to share.
(John 20:30-31)
So what will you decide about Me?
This conversation [between Jesus and His unbelieving brothers] came to an abrupt end, and Jesus stayed in Galilee until His brothers were gone. Then He, too, went up to Jerusalem. But He traveled in secret to avoid drawing any public attention. Some Jewish leaders were searching for Him at the feast and asking the crowds where they could find Him. The crowds would talk in groups: some favored Jesus and thought He was a good man; others disliked Him and thought He was leading people astray. All of these conversations took place in whispers. No one was willing to speak openly about Jesus for fear of the religious leaders.

In the middle of the festival, Jesus marched directly into the temple and started to teach. Some of the Jews who heard Him were amazed at Jesus' ability, and people questioned repeatedly:

Jews:

How can this man be so wise about the Hebrew Scriptures? He has never had a formal education.

Jesus:

I do not claim ownership of My words; they are a gift from the One Who sent Me. If anyone is willing to act according to His purposes and is open to hearing truth, he will know the source of My teaching. Does it come from God or from Me? If a man speaks his own words, constantly quoting himself, he is after adulation. But I chase only after glory for the One Who sent Me. My intention is authentic and true. You'll find no wrong motives in Me.

Moses gave you the law, didn't he? Then how can you blatantly ignore the law and look for an opportunity to murder Me?

Crowd:

You must be possessed with a demon! Who is trying to kill You?

Jesus:

Listen, all it took was for Me to do one thing, heal a crippled man, and you all were astonished. Don't you remember how Moses passed down circumcision as a tradition of our ancestors? When you pick up a knife to circumcise on the Sabbath, isn't that work? If a male is circumcised on the Sabbath to keep the law of Moses intact, how can making one man whole on the Sabbath be a cause for your violent rage? You should not judge by outward appearance. When you judge, search for what is right and just.

Some People of Jerusalem:

There is the man they are seeking to kill; surely He must be the one. But here He is, speaking out in the open to the crowd, while they have not spoken a word to stop or challenge Him. Do these leaders now believe He is the Anointed One? But He can't be; we know where this man comes from, but the true origin of the Anointed will be a mystery to all of us.

Jesus (speaking aloud as He teaches on the temple's porch):

You think you know Me and where I have come from, but I have not come here on My own. I have been sent by the One Who embodies truth. You do not know Him. I know Him because I came from Him. He has sent Me.

Some were trying to seize Him because of His words, but no one laid as much as a finger on Him — His time had not yet arrived. In the crowd, there were many in whom faith was taking hold.

Believers in the Crowd:

When the Anointed arrives, will He perform any more signs than this man has done?
Response in Prayer
O Father, create in me a pure heart and a willing spirit to do Your will. I know that I need to listen to Your words and obey the things You ask of me. I believe, but some days I need help with my unbelief. So help me guard my heart from what is false and through the Holy Spirit within me, I ask you to make my heart ache to hear Your truth and rejoice in doing Your will. In Jesus' name, I pray. Amen.
The past week's news headlines in America are a laboratory analysis and forecast of the perfect storm that is lambasting our falling nation.
America mourns as basketball legend Kobe Bryant dies, and every news station, sports talk show outlet and media center in America covers his death and celebrates his achievements in a sport. Meanwhile, a pastor in Nigeria is beheaded for refusal to deny Christ, and no one cares.
I wrote an article a few days ago about Kobe's untimely death and the vanity of a celebrity gaining the whole world and possibly losing his own soul, and Christians defend him and his Catholic faith while calling me a classless individual who wrote a "creepy post mortem commentary." The article's purpose was to simply put us in remembrance of the brevity and vanity of life without Christ, of the permanence of eternity and it was a simple call to salvation.
The truth is, America and many professing Christians don't want their American dream deflated. They don't want to know that there's a God they're accountable to. They are like the disbelieving brothers of Jesus of whom He said:
"The world cannot hate you. But it hates Me, because I testify concerning it, that its works are evil" (John 7:7).
Much of America Hates the Real Biblical Jesus
Much of America hates the real biblical Jesus. Many professing "Christians" do, too, including many of our celebrities. The stronghold in America is not the sinners who love the world, but the professing "Christians" who praise Him with their mouth but whose heart is far from Him—the ones who confess His name, but in works, deny Him.
Folks, here is the big problem. Many of our celebrities and star athletes confess Jesus and have "God-talk" on their lips, but they do not live for Him. As an example, the Kansas City quarterback Patrick Mahomes, whom I love by the way, is being lauded for his faith in God since his childhood, yet he reportedly is living with his girlfriend and parties with his teammates. There are numerous other examples of this type of double standard and hypocrisy in America's entertainment industry and among our celebrities. Here's another one:
Jennifer Lopez prays in the name of Jesus Christ with all the other entertainers before their Super Bowl halftime show, then they go out and perform what amounted to a sleazy, lust-filled, sex-crazed, pagan strip dance. Apparently, her Jesus is the strip club director.
But here's the worse thing: American preachers defend the faith of these individuals and praise them. They exalt them before our youth as an example of a bold Christian witness, but they're living in sin. We not only have frauds in the entertainment industry, but the high crime is that we have them in our pulpits.
Pulpits are Not Preaching the Whole Counsel of God
Mahomes says he participates in team Bible studies and chapel services, but who is leading them and conducting them? Who is mentoring young men like him and others, and giving them the whole counsel of God? Who speaks of sin anymore? Who tells them their lives are wrong? What preacher in America lives up to this job description?
"Herald and preach the Word! Keep your sense of urgency [stand by, be at hand and ready], whether the opportunity seems to be favorable or unfavorable. [Whether it is convenient or inconvenient, whether it is welcome or unwelcome, you as preacher of the Word are to show people in what way their lives are wrong.] And convince them, rebuking and correcting, warning and urging and encouraging them, being unflagging and inexhaustible in patience and teaching" (2 Tim. 4:2, AMPC).
One nationally known preacher said that in one megachurch he preached in, 60% of couples were living together out of wedlock. But here's the shocker: None of them thought it was wrong. I have two problems with that. First, were these people even born again? Secondly, what in the world were the pastor and/or local leaders preaching?
Just look at the comments from the sleazy Super Bowl halftime show. Some of those entertainers are professing Christians. Many viewers who defended the show are professing Christians and so-called ministers. It's alarming to me that a professing Christian could watch this halftime show and not sense the Lord's displeasure and be grieved in their spirit. Listen, if you are in that category, you are asleep and in great need of a rude awakening. Repent of your false profession and your compromise against holiness.
Have you ever read the following verses?
"And do not let sexual immorality, or any impurity, or greed be named among you, as these are not proper among saints.Let there be no filthiness, nor foolish talking, nor coarse joking, which are not fitting. Instead, give thanks. For this you know, that no sexually immoral or impure person, or one who is greedy, who is an idolater, has any inheritance in the kingdom of Christ and of God" (Eph. 5:3-7).
Much of "Christian" America doesn't even know such verses are in the Bible. Such popular figures like mayor and presidential candidate Pete Buttigieg are professing "Christians" who are in a same-sex marriage relationship. Honestly, it makes me want to vomit when I see half of our nation idolizing such. Oh God, how far we have fallen from biblical standards in America!
The Perfect Storm
The deception is rooted in this simple statement: We have divorced Christianity from the Bible. America is a homosexual nation because we celebrate this lifestyle and cater to them all. America's new religion is sex in all forms, and in all fashions. We have been desensitized to sin and seduced by sex. We are a hell-bound nation. The worst of it is that our children are bearing the brunt of our lust and being exploited by the thousands. It's all about shock value—it brings down the defenses so after a while it won't bother you.
I know many of you don't want to hear it, but it was the Obama presidency that opened the portal of sexuality here in America to a greater measure, and accelerated this vile filth from the pits of hell. Political authority from those eight disastrous years allowed a hell-bent, full-blown, deviant spirit to rule, while too many Christian pastors played church growth-ism by reducing their services to a nursery and pampering their parishioners.
And worse yet, now that a true presidential leader is putting a strangle hold on some of the darkness and prevailing progressivism, and draining the national swamp of its evil, people are having hissy fits as they scream for their Sodom and Gomorrah to remain unrestricted and unrestrained.
It's a recipe for disaster. It's the perfect storm. A sleepy church and a sinful society. An unholy church and a hell-bent nation. Cowards and frauds in our pulpits who won't preach the full truth, while the world parties on into eternal damnation.
In such an evil day the words of Leonard Ravenhill seem so fitting: "The world is going to hell fire because the church has lost Holy Ghost fire."
May a holy remnant arise with holy fire in their bellies and sound the alarm on the blatant hypocrisy of make-believe Christians who are hell-bound.
Robert Hayden's "Those Winter Sundays"
A Visual Interpretation
JANUARY 8, 2020
---
From Julian Peters's upcoming collection Poems to See By (Plough, 2020).
Robert Hayden, "Those Winter Sundays," from Collected Poems of Robert Hayden, edited by Frederick Glaysher (New York: Liveright, 1985). Copyright © 1966 by Robert Hayden. Used by permission of Liveright Publishing Corporation.
The Star Bible and the Scriptures
We are often asked to show how the revelation of God in the Heavens, which we call the Star Bible, is based on scripture. We do so gladly.
The scriptures tell us in Psalm 147:4
 and Isaiah 40:26
 that God named the stars. God grouped them into their constellations according to Job 38:32
. Archaeologists have unearthed the ancient names of the stars and constellations from Mesopotamia, home of the earliest civilizations after the Flood of Noah. They tell the story of Genesis 3:15
, how the Seed of Woman will be bruised in the heel and crush the head of the serpent.
Psalm 19 says that the Heavens declare the glory of God. The Apostle Paul at Romans 10:17
, 18
 used Psalm 19 as proof that the knowledge of Christ had been revealed to all Israel, so the Heavens also contain a revelation of Christ. In Psalm 19 the Sun is likened to a bridegroom and a champion, a picture of Christ, who runs His course through the Heavens. This course throughout the stars, known as the Zodiac (meaning "The Way"), runs through twelve constellations which tell the story of Christ from the promise of Christ to Adam and Eve (Virgo) through to the ultimate destruction of Satan (Leo). The Zodiac, along with the other constellations, covers the night sky with pictures of God's redemptive plan, like the ceiling of a great cathedral. Get a free download our book The Stars of His Coming at https://bit.ly/StarBook for more information.
The Moon is described in Psalm 89:37
 as the Faithful Witness in the sky, a picture of those Beliverers who looked forward to Christ before He came or followed Him after He came. God used the Lunar Calendar to establish His calendar for the Feasts of Israel which pointed to the Coming of Christ. Periodically the Sun and Moon interact with each other in an eclipse. In a lunar eclipse the Moon moves into Earth's shadow and the sunlight refracts through Earth's atmosphere, turning the Moon red, hence the name Blood Moon. The moon covers the sun in a solar eclipse, known as a Dark Sun. According to Joel 2:28-32
 as quoted by Peter in Acts 2: 17-21
, the solar and lunar eclipses are signs of the outpouring of the Holy Spirit and salvation during the Church age. See our book The Mystery of the Blood Moons and get a free download of our book Teshuvah Eclipses at http://bit.ly/TeshuvahEclipses for more information.
Christ is described as the Bright Morning Star in Revelation 22:16
, being symbolized in the Heavens by the planet named for the false pagan "mother" of the Seed of Woman, Venus. Satan is described as the Morning Star laid low in Isaiah 14:12
, a description of the planet Mercury. Together with the Sun, Moon, the other three visible planets (Mars, Jupiter, and Saturn), and an occasional comet or nova, they serve as pointers, highlighting portions of the Star Bible as celestial messengers. The most famous of these, the Star of Bethlehem, has been found to be a black hole, the remains of a supernova, which reached Zenith directly over Bethlehem, just where the Bible said it would be. The Star of Bethlehem was one of the signs in the Sun, Moon, and Stars surrounding the birth of Christ, and He has told us that there will be signs in the Sun, Moon and Stars of His Second Coming (Luke 21:25
). In fact, the Stars mark the "Appointed times" of God's prophetic calendar (Genesis 1:14
).
God told Abraham to "Tell" the Stars in Genesis 15:5
. Abraham would have told the Star Bible story of the Seed of Woman from Genesis 3:15
. God then said "So shall thy seed be", a promise that Christ would come through his family (See Galatian 3:16 also). The Star Bible was the Bible read by Adam, Job, and Abraham. Isaiah, Daniel, John, and others incorporated its images into scripture. The Wise Men used it to find Christ when He was born.
And Jesus Himself told us to look for signs of His Second Coming in the Sun, Moon, and Stars.
The Star Bible is the beautiful story of Christ, written in fire across the Heavens, declaring the glory of God as the Bible says.
We invite you to join us in our effort to understand the Star Bible and hear what God is saying in the Heavens.
Anne Graham Lotz: Follow God's 'Road Markings' to Live in His Abundance
"See, I am setting before you today a blessing and a curse: the blessing if you obey the commandments of the Lord your God, which I am commanding you today, and the curse, if you will not obey the commandments of the Lord your God, but turn from the way which I am commanding you today" (Deut. 11:26-28a).
When I drive down the highway, painted lines on the pavement provide helpful guidance. A dotted white line lets me know that if the lane of oncoming traffic is clear, I can pass other cars. A solid line means no passing is allowed. The highway department is not trying to take away my joy in driving. The lines on the road are intended to keep me safe, and keep others safe, while I'm on my way to my destination.
In a similar way, as we live and travel down life's road, we can push the boundaries God has established. But we do so at our own peril. If we go outside His "road markings," the likelihood is that we will get hurt, as well as hurt other people. At the very least, we will experience life on a lower level than He intended. The alternative is to take God at His Word, stay within His boundaries and trust Him to know what's best for us.
Let's consider some of His road markings:
—When God says to have no other gods before Him, He knows that other gods—such as money, fame, sex, pleasure, power—will enslave you.
—When God says not to create and worship idols, He knows that behind them are demonic forces who will weaken you, deceive you and suck you into evil attitudes, words, actions and thoughts that you had no idea you were capable of having or saying or doing.
—When God says not to misuse His name, He knows that unless you reverence Him, you will not have even the beginning of wisdom with which to live and make your decisions.
—When God says to set aside one day in seven in order to focus on Him, He knows that such a lifestyle will help keep your faith anchored and remind you that the world doesn't need your effort to continue spinning.
—When God says to honor your parents, He knows it will lead to a richer, fuller, longer life.
—When God says not to murder, He knows that human life has a high value. Yours and theirs.
—When God says not to commit adultery, He knows sexual betrayal destroys a marriage bond and cracks the foundation of a nation.
—When God says not to steal, He knows that if we want others to respect us and our possessions, we need to respect them and their possessions. Without mutual trust, we cannot have safe, healthy relationships.
—When God says not to lie, He knows that integrity is foundational to a successful life and a strong society.
—When God says not to covet, He knows the danger of never being content with what we have, whether it's a spouse, a home or a job. We will be dominated by greed that demands more and more until we are insatiably unfulfilled (Ex. 20:3-17).
This simple and incomplete rationale for heeding God's road markings illustrates that His practical, divine directions for living are for our own good. And while you may be questioning what the Holy Spirit has to do with what is in essence the Ten Commandments given by God to Moses, we may benefit from being reminded that the entire Bible is "God-breathed"—divinely inspired by the Holy Spirit, both Old Testament and New Testament (2 Tim. 3:16).
When you or I go outside His directions for living—His road markings—we wind up with less than God intended us to have. This begs the question, what if you have gone outside God's road markings? What if you have hurt yourself or someone else and now want to live according to God's directions? The first step is just to tell Him. Be honest.
So at the beginning of this new year, whether you have been living in ignorance of His directions or in rebellion against them, tell Him what you have done, where you are and that you want to live as He directs. Then start reading your Bible. Study it, love it and live by it. God the Holy Spirit is your helper. Your strengthener. Your Counselor. He is just waiting for you to turn to Him and give Him the freedom and authority to bring order out of your chaos.
Anne Graham Lotz, second child of Billy and Ruth Graham, is the founder of AnGeL Ministries and former chairman for the National Day of Prayer Task Force. She has authored 15 books, including her new release, Jesus in Me: Experiencing the Holy Spirit as a Constant Companion.
GodInterest Magazine….
Patrick Mahomes: A Second Chance
Young Chiefs quarterback rebounded from a nightmarish opening in the Super Bowl against San Francisco 49ers to make the plays when they mattered most
Last night I stayed up to watch Super Bowl 54 (the American football final). The Kansas City Chiefs were down by 10 points at half time. Their quarterback, Patrick Mahomes, the league's most valuable player, was having his worst game of the season. His passes had been intercepted by the opposition, his passes had been dropped and his dreams shattered. He was down but not out. Instead of focusing one his failure He trusted in his God and his coach, which gave him hope and optimism. He reminded himself of of his God-given greatness and dreams, and he went on to mastermind one of the greatest comebacks in Super Bowl history. Do you know, God has planted seeds of greatness in you, and He wants to see those things in your heart come to pass. You may have had more than your share of unfair things happen in your life. Maybe your dreams have shattered, and you probably have plenty of reasons to just settle where you are with no hope for the future.
Life's lessons from Patrick's Super Bowl comeback. (1) It's only half time, life isn't over. Hallelujah! (2) The depth and difficulty of your past, is an indication of the height and blessings of your future. (3) Remember, if you've been through a lot of negative things in the past, it just means that your future is bigger and brighter and greater than you can even imagine, so don't give up. (4) It's time to step in confidence and your God-given greatness and embrace all that God has for you! (5) Those dreams and promises that you've let go of, those things that God has placed in your heart, but because of time, and disappointments you've given up on, it's time to pray and trust your God and try again.
Today, like Patrick Mahomes, shake off those setbacks. This is the day to give your dreams a second chance. Today is the day to allow faith to rise in your heart. Remember, what's happened to you is not nearly as important as what's happened in you, and you are stronger and wiser than ever before. It's your time," it's your season to move forward into the destiny that God has prepared for you!
"Being confident of this, that He who began a good work in you will carry it on to completion until the day of Christ Jesus."
(Philippians 1:6NIV)
  Pray With Me
Yahweh, thank You for what You are doing in my life today. Father, I receive the visions and dreams You have placed and birthed in me. I receive Your hope. Please be with those who have no hope and have decided to settle. God, I embrace today as my comeback day, I look forward with joy and eager anticipation to all You have for my future. I refuse to let my joy and dreams be stolen by the enemy, in Christ's Name! Amen.
  Patrick Lavon Mahomes II is an American professional football player who is a quarterback for the Kansas City Chiefs of the National Football League. He is the son of former Major League Baseball pitcher Pat Mahomes. Mahomes initially played college football and college baseball at Texas Tech University.
No Fear Here!
How Being Alive in Christ Today
Can Free You From Anxieties About Tomorrow
A ChristNow.com Guest Blog Post
by Dr. Jeff Ebert
Happy New Year, everyone! It's 2020! We're a few days into it and so far, so good. No major catastrophes thus far. But what lies ahead? That's the problem, right? We're wondering and worrying about what lies ahead because we know by experience that tough things are coming.
That's life! Life is a series of problems mingled with accomplishments, and we hope the joys will outweigh the sorrows. How do we get ready for that? Since we know there will be rough roads ahead, how can we be spiritually proactive and prepare for the tough stuff beforehand so that we're ready to respond in the best way possible?
I think that's why some folks make New Year's resolutions—as a way of tackling some of the key issues in their lives ahead of time concerning health, relationships, finances, fitness, and so on. Make a goal and move toward it. That's a positive thing.
My Own Number One Heart Issue
So, a couple months ago, I asked myself: What is the number one issue for my heart that prevents me from really experiencing the abundant life that I know God wants me to have?
And that was so easy for me to answer. So easy. Anxiety.
Anxiety: Worrying about the future. Anticipating all the negatives. Getting stressed about what might happen.
In his book "Anxious for Nothing," Max Lucado defines anxiety this way:
An edginess, a dread. A cold wind that won't stop howling. It's not so much a storm as the certainty that one is coming. Airplanes fall out of the sky. Bull markets go bear. Terrorists terrorize. The other shoe will drop—it's just a matter of time. [Anxiety] is a low-grade fear [but] anxiety and fear are cousins, not twins. Fear sees a threat. Anxiety imagines one.
Did you get that? Anxiety imagines a threat. Anxiety is anticipating a negative future and feeling all the negative emotions ahead of time.
Anxiety is like meteor showers of "what ifs" that keep bouncing off your brain. Anxiety is a free-floating dread, and I know that feeling.
It usually hits me in the middle of the night. What if this happens? What if that happens? My mind gets on the hamster wheel of worry. Round and round it goes. Soon, my imagination kicks in, and then the negative possibilities seem endless. And I know you know that feeling, too.
I won't bore you with all of the statistics, but according to the National Institute of Mental Health, anxiety is one of the top mental health challenges facing our culture. Over fifty million people have diagnosable anxiety disorders, including panic attacks, phobias, and other things. Stress-related illnesses cost businesses over $300 billion a year in medical bills and lost productivity. Billions of dollars are spent on prescription medications.
Anxiety is everywhere. The Institute says, and I quote, "Anxiety disorders are the number one mental health problem . . . among women and are second only to alcohol and drug abuse among men." Their conclusion is that the United States is the most anxious nation in the world!
Can You Guess What's the
Most Popular Bible Verse for 2019?
But you know what? I didn't need the National Institute of Mental Health to tell me that. I figured it out another way: when I read what was announced as the most popular Bible verse for 2019.
The YouVersion Bible App is the most widely used app for people to read or listen to the Bible on their phone or tablet. They have over 400 million users worldwide and offer more than 2,000 different versions of the Bible in more than 1,350 languages. They can track what verses people search for or read the most.
And according to their data, the most popular verse in the Bible this past year was Philippians 4:6, which reads:
Don't be anxious about anything, but in every situation,
by prayer and petition, with thanksgiving
present your requests to God.
Don't be anxious about anything; instead, pray about everything. That's the most sought-after biblical advice for the year 2019.
And what is equally amazing is that data from the Kindle ebook reader showed that the most highlighted verse of the Bible on Kindle devices in 2019 was—you guessed it—Philippians 4:6. Don't be anxious about anything; instead, pray about everything.
Two different sources gave us exactly the same data! That should really tell us something.
What Does This Fact Tell Us?
First of all, you see that a lot of people are dealing with anxiety—it's not just me! It's not just you! If you struggle with anxious thoughts and worries, you are not alone. Christians and non-Christians alike struggle with the tensions and pressures that come from worrying over the "what-ifs" of life. So, you're not a bad person if you struggle with anxiety. You're normal. You're absolutely normal. If you ever thought that somehow you must be the only person on planet earth who struggles with anxious thoughts, you're not! It's a big club!
Even the people who don't look anxious probably are. They're just better at hiding it. That's often true of me. I know that with my personality, I am kind of like a duck swimming across a pond. On the surface, I can look calm and serene. No ruffled feathers. Smooth sailing. But under the surface, my little webbed feet are going a mile a minute! Right?
This is an "everybody issue." Everyone deals with anxiety at some level. So, if you wrestle with anxiety, you are not freakishly different! You are just like the rest of us. So, that's at least one less thing you need to worry about. (You're welcome!)
Jesus Followers Are Not Exempt
As Christians, we have to recognize that we, too, will find ourselves wrestling with all kinds of anxieties.
Just thumb through the pages of Scripture, and you'll see how often the people in those stories had to deal with their fears and phobias—Abraham, Moses, Joshua, Ruth, David, Esther, Mary, Peter—even Jesus. For example, in John 12, we see that Jesus, facing the imminence of the cross, confessed, "Now is my heart troubled."
Read through Scripture, and you'll see how often God came to his people with the message, "Don't be afraid." Do you know that "Fear not!" is actually the most repeated command in the Bible?
Dr. Lloyd Ogilvie wrote in his book "Facing the Future Without Fear" that there are 366 "fear nots" in the Bible, one for every day of the year, including leap year day! God doesn't want us to go a single day without hearing his word of comfort: "Fear not!"
So, though we are like everyone else on the planet when it comes to experiencing anxiety, we also have something special. We have access to God's grace through Christ by the indwelling presence of the Holy Spirit to help us deal with the worries and fears that lead us toward anxiety.
If we're going to get a handle on how to deal with our anxious thoughts, we must recognize the tools that we have from the Lord to help us—maybe not to eliminate anxiety altogether, but at least to shave it down to a manageable size so that it's not robbing us of our joy, our happiness, our sleep, or our health.
Two Truths to Set Us Free From Our Fears
Anxiety is all mental, so that's where we need to fight the battle—in our thoughts, in our minds. And we do that first and foremost by reminding ourselves of God's truth. Here are two eternal truths that we should remember to better prepare us to face our fears.
(1) In Christ, we are already fully accepted by God. If you've given your life to Christ, then you are already declared righteous in God's sight. Christ on the cross not only purchased forgiveness for your sin but also gave you his perfect righteousness. You are clothed—you are enveloped—by the righteousness of Christ so that when the Father looks at you now, he sees only the goodness and holiness of Christ surrounding you. And because of that, you are already accepted by him—and that's an eternal thing.
It's not about you holding on to Christ—no, salvation is all about Christ holding on to you. That means even in your darkest moments, when you might feel that you don't have the strength or courage to hold on to your faith, Christ has promised to hold on to you. And nothing can break his grip.
Severe anxiety can lead people to falsely believe that they are alone or abandoned by God, or that because they are so filled with fear, they are not worthy of God's loving care.
That's false. No matter what happens, no matter what you are worried about, no matter how far down the worry hole you've fallen, nothing can take you out of God's grace. That's the great promise the Apostle Paul articulates in Romans 8:38-39:
And I am convinced that nothing can ever separate us from God's love. Neither death nor life, neither angels nor demons, neither our fears for today nor our worries about tomorrow—not even the powers of hell can separate us from God's love. No power in the sky above or in the earth below—indeed, nothing in all creation will ever be able to separate us from the love of God that is revealed in Christ Jesus our Lord. (NLT, emphasis added)
Neither our fears for today nor our worries about tomorrow. Nothing is going to separate you from the Lord. Period.
That's what theologians call "the preservation of the saints." Saints—that includes you. "Saints" in the Bible means the people chosen by God—those called by him. And that's you, secured by his grace and his grace alone through Jesus Christ.
So, the first truth to tuck away in your brain is that you are fully accepted by God even with all the mess and sin in your life. Even with all your worries and fears. You are fully loved as God's adopted child. He cherishes you and wants you to be close to him.
(2) Because of the grace of Christ, you are being made new. Being made new: This both happened to you and is happening to you—simultaneously.
You were made new the moment Christ became Lord of your life. That's what I was just talking about. You were made new in God's eyes through the work of Christ. You are changed because of what Christ has done, and you are continuing to change as you grow in Christ right now.
I know it's a bit of a paradox, but you are in the ongoing process of spiritual growth by cooperating with—by working with—the Holy Spirit to become more and more like Christ.
This defines the sanctifying work of the Holy Spirit. It is a continuous process of change because we've all got a long way to go before we become like Jesus. There's lots of room for improvement for every one of us. And how we deal with anxiety is one of those growth areas.
Wherever you are now—and it's different for everyone—take the next step toward Christ. And since anxiety is such a huge problem area for most of us, let's work on taking your next step toward Christ and your life in him, whatever that may be.
Again, Max Lucado observes in Anxious for Nothing:
It is not God's will that you lead a life of perpetual anxiety. It is not his will that you face every day with dread and trepidation. He made you for more than a life of breath-stealing angst and mind-splitting worry. He has a new chapter for your life. And he is ready to write it.
Hang a Sign on Your Heart That Reads
"NO FEAR HERE!"
So, as you enter 2020, let me challenge you to begin your journey by memorizing the entire paragraph of Philippians 4:4-9.
Memorize it. Some of you maybe already have a practice of memorizing Scripture. Great! This will be easy for you. Others, I'm sure, have never memorized anything in the Bible. Well, this is a great place to start because the primary way to overcome anxiety with its fearful, future projections is to fill your mind with the truth of God's Word, and there is no better way to do that than to memorize Scripture.
Memorize these verses so that you can instantly bring them to mind—so you can bring this weapon into the battle that is going on in your head when you start to slip over the edge into your usual pattern of worry.
You've got to be able to interrupt the pattern that you have going on in your mind right then that leads your thoughts toward anxiety and fearful outcomes. The best way to do that is to inject God's positive promises into your thoughts and flip the script. Memorized Scripture is the very best tool you'll ever have to do just that.
Say and pray this passage at least once every day. Write it out on a notecard. Stick it in your pocket or tape it to your bathroom mirror—whatever works for you. But read it, rephrase it, reflect on it, chew on it, and let its truth fill your mind!
Why don't you read Philippians 4:4-9 out loud right here and now:
Rejoice in the Lord always. I will say it again: Rejoice! Let your gentleness be evident to all. The Lord is near. Do not be anxious about anything, but in every situation, by prayer and petition, with thanksgiving, present your requests to God. And the peace of God, which transcends all understanding, will guard your hearts and your minds in Christ Jesus. Finally, brothers and sisters, whatever is true, whatever is noble, whatever is right, whatever is pure, whatever is lovely, whatever is admirable—if anything is excellent or praiseworthy—think about such things. Whatever you have learned or received or heard from me or seen in me—put it into practice. And the God of peace will be with you.
Now keep that up as many days as possible. Own it. Make it yours. Use the truth of God to combat the false fears that come your way.
Peace in Christ: The Guaranteed Outcome
What a great promise at the end: The peace of God. The peace of God is with you, in you, around you, protecting your heart and mind through and in the reigning Son of God.
Christ's peace protects us from the onslaught of things that we could worry about.
For Christians and for non-Christians, the presence of anxiety in our lives is unavoidable. Still, it doesn't have to become a prison. It can be replaced with FREEDOM and PEACE!
In this regard, a closer relationship with Jesus isn't optional for us. It's essential!
As we learn about God's character and love and wisdom, it draws us closer to Christ. And as we grow closer to Jesus, he promises to guide us in the best way to live. Our relationship with the Lord can lead us to greater peace as he comes alongside us through the indwelling presence of the Holy Spirit.
One Other Practical Next Step
Here's a resource I'd recommend that you get. It's a booklet by Max Lucado entitled "Less Fret, More Faith." It's a very simple, short workbook that highlights some great antianxiety strategies to practice in your daily walk with the Lord Jesus Christ. It is available very inexpensively on Amazon.
Let's pray that 2020 is the year that we grow into the person Christ wants us to be through his life-changing love—so that there will be "no fear here!"
---
About the Author
Dr. Jeff Ebert has been the Senior Pastor of the New Providence Presbyterian Church in New Providence, NJ, near New York City since 1999. His passion is to make Jesus Christ relevant to real life through challenging preaching and creative leadership. Jeff earned an M. Div. from Gordon-Conwell Theological Seminary and a D. Min. from Columbia Theological Seminary. Prior to coming to New Jersey, Jeff was an associate pastor for congregations in Philadelphia and Cincinnati and also served eight years as an Area Director for Young Life. Jeff has a strong commitment to missions, and he travels internationally at least once a year. In his spare time, Jeff enjoys writing fiction and teaching Japanese martial arts. Jeff and his wife, Donna, have one son who works in Manhattan.
WHAT IS FAITH?
R. C. SPROUL
Sproul, R. C. (2010). What Is Faith? (Vol. 8, p. i). Lake Mary, FL: Reformation Trust Publishing.
Chapter One
A HOPEFUL VISION
When we talk about Christianity, we are more likely to call it the "Christian faith" than the "Christian religion." This is appropriate in that the concept of faith is fundamental to Christianity because faith is central to the biblical view of redemption. Yet faith is a many-faceted concept, so even many professing Christians struggle to understand exactly what it is.
In this booklet, I want to explore the nature of faith as it is defined in the Bible. We will focus on how faith relates to our salvation and will discuss the necessary ingredients of what we call "saving faith." We'll also look at how faith relates to reason and at other issues that we encounter in the Bible with respect to this concept.
Faith Is the Substance of Hope
The most foundational definition for faith in the Bible is found in Hebrews: "Now faith is the substance of things hoped for, the evidence of things not seen. For by it the elders obtained a good testimony" (11:1–2, NKJV). Note the distinction the author of Hebrews makes between faith and hope. These ideas are intimately connected, but they are distinct nonetheless. In a similar way, Paul writes in 1 Corinthians 13 of the great triad of Christian virtues: faith, hope, and love. This passage also reveals that there is a distinction between faith and hope.
Before we explore the link between these concepts, let me address the biblical idea of hope, because the word hope functions somewhat differently in the New Testament than it does in Western countries today. When we use the word hope, we usually are referring to an emotional state of desire in our hearts regarding what we would like to happen in the future but are not sure will come to pass. We may hope that our favorite teams will win football or basketball games, but that hope may never materialize. For instance, I am a perennial fan of the Pittsburgh Steelers, and I regularly hope that the Steelers will win their football games. This may be a vain and futile hope because it's anything but a certainty. There is a kind of hope that does not make us ashamed (cf. Rom. 5:5), but I'm constantly afraid that my hopes for the Steelers may make me ashamed, for while they regularly win championships, they lose games, too.
However, when the Bible speaks of hope, it is not referring to a desire for a future outcome that is uncertain, but rather a desire for a future outcome that is absolutely sure. Based on our trust in the promises of God, we can be fully confident about the outcome. When God gives His people a promise for the future, and the church grasps it, this hope is said to be the "anchor of the soul" (Heb. 6:19). An anchor is that which gives a ship protection against aimless drifting in the sea. The promises of God for tomorrow are the anchor for believers today.
When the Bible says "faith is the substance of things hoped for" (Heb. 11:1, emphasis added), it is speaking of something that has weight or significance—something of extreme value. The implication is that faith communicates the essence of the hope.
In a real sense, hope is faith looking forward. The word faith carries a strong element of trust. If my hope is based on something God has said will happen in the future, the hope I have for that future promise finds its substance from my trust and confidence in the One making the promise. I can have hope because I have faith in God. Because I can trust the promise of God for tomorrow, there is substance to my hope; my hope is not just a chimera, a fantasy, or a wish projection based on idle dreams. Rather, it is based on something substantive.
Faith Is the Evidence of Things Not Seen
The definition of faith continues: "faith is … the evidence of things not seen." The author uses a reference to one of the senses of the human body through which we gain knowledge, the sense of sight. There is a popular expression today, "Seeing is believing." Similarly, people from Missouri like to say, "Show me." This attitude is not opposed to biblical faith, for the New Testament calls us to put our trust in the gospel not on the basis of some irrational leap into the darkness but on the basis of the testimony of eyewitnesses who report in Scripture about what they saw.
Think, for example, of the apostolic testimony of Peter: "For we did not follow cleverly devised myths when we made known to you the power and coming of our Lord Jesus Christ, but we were eyewitnesses of his majesty" (2 Peter 1:16). Likewise, when Luke begins his Gospel, he addresses it to Theophilus, saying, "it seemed good to me …, having followed all things closely for some time past, to write an orderly account for you" (v. 3). He is talking about things he has substantiated on the basis of eyewitness testimony. In the same way, when Paul defends his confidence in the resurrection in 1 Corinthians 15, he appeals to the eyewitnesses of the risen Christ: Cephas, the Twelve, the five hundred, James, and all the apostles (vv. 5–7). Then he writes, "Last of all, as to one untimely born, he appeared also to me" (v. 8). Paul is saying, "I believe in the resurrection because many eyewitnesses saw the resurrected Christ, and I saw Him myself."
So there is a link in the New Testament between faith and seeing, and yet the author of Hebrews describes faith as the conviction of things not seen. Maybe this is why some people argue that there is a biblical ground for regarding blind faith as virtuous. After all, if one cannot see, one is said to be blind, so if faith is evidence for that which cannot be seen, that must mean that the faith of which the author is speaking is blind faith.
I cannot think of anything that is farther from the meaning of Hebrews 11:1–2 than blind faith. Those promoting blind faith say: "We believe what we believe for no reason whatsoever. It's totally gratuitous." The idea is that there's some kind of virtue in closing our eyes, taking a deep breath, and wishing with all of our might that something is true—then saying, "It's true." That is credulity, not faith.
The Bible never claims that we should jump into the darkness. In fact, the biblical injunction is for people to come out of the darkness and into the light (cf. John 3:19). Faith is not blind in the sense of being arbitrary, whimsical, or a mere expression of human desire. If that were the case, why would the author of Hebrews say that faith is "the evidence of things not seen"?
When faith is linked to hope, it is put into the time frame of the future, and the one thing that I cannot see at all is tomorrow. None of us has yet experienced tomorrow. As I said earlier, I have hope that the Pittsburgh Steelers will win their football games. But I cannot know in advance whether that will happen or not.
However, Hebrews says that faith is the evidence of things not seen. Evidence is tangible. Evidence is something we can know through our five senses. Evidence is what police officers inspect and try to collect at a crime scene—fingerprints, traces of gunpowder residue, articles of clothing that are left behind, and so on. All these things are visible and point beyond themselves to some important truth. That's why people analyze evidence.
The idea is this: I don't know what tomorrow is going to bring, but I know that God knows what tomorrow is going to bring. So if God promises that tomorrow will bring something, and if I trust God for tomorrow, I have faith in something I have not yet seen. That faith serves as evidence because its object is God. I know Him; He has a track record—He is infallible and never lies. God knows everything and is perfect in whatever He communicates. So if God tells me that something is going to happen tomorrow, I believe it even though I haven't seen it yet.
That's not credulity or irrationality. On the contrary, it is irrational not to believe something that God says regarding some future event.
What does God say regarding the future? He not only reveals to us events of tomorrow that we haven't yet seen, He also reveals to us much about the supernatural realm that our eyes cannot penetrate. We cannot see angels at this time. We cannot see heaven. But God reveals to us the reality of these things, and by faith we see that they have substance because God is credible.
Faith Is Believing God
When God came to Abraham, who is known as "the father of the faithful" (see Rom. 4:16), He spoke to him about the future. He said: "Go from your country and your kindred and your father's house to the land that I will show you. And I will make of you a great nation, and I will bless you and make your name great, so that you will be a blessing. I will bless those who bless you, and him who dishonors you I will curse, and in you all the families of the earth shall be blessed" (Gen. 12:1–3).
Abraham believed God. He set out, not knowing where he was going, journeying to a country and a future he had never seen. The New Testament tells us that "he was looking forward to the city that has foundations, whose designer and builder was God" (Heb. 11:10).
Abraham was not a prospector looking for hidden treasure based on a legend about pirate plunder hidden in a cave somewhere. Abraham was looking for a place because God had told him that He was going to show him that place. He trusted God for what he had not yet seen, and by doing that became the father of the faithful.
Like Abraham, we are pilgrims and sojourners in this world, searching for that heavenly country, the city whose designer and builder is God. We have not seen this city, but we know it exists, and the evidence for it is the trust that we have in the One who promises to bring it to pass.
At its root, this is what faith is. It is not believing in God. It's believing God. The Christian life is about believing God. It is about living by every word that proceeds from His mouth (Deut. 8:3; Matt. 4:4). It is about following Him into places where we've never been, into situations that we've never experienced, into countries that we've never seen—because we know who He is.
This is the kind of faith that the Bible calls, in one sense, childlike faith; not childish but childlike. When we were infants, we had very little knowledge about what was safe and what was dangerous. We would put our hands up into the hands of our fathers or mothers, and they would take us down the street. When we came to a corner, we didn't know the difference between a red light and a green light. But they guided us. When they stopped, we stopped. When they stepped off the curb and crossed the street, so did we. We trusted our parents because we were under their care.
Sadly, there are parents who are so corrupt that they violate the trust that their small children give to them. These parents beat their children and sometimes even kill them. Nevertheless, a child's trust in his or her mother and father is not an irrational thing in most cases. By analogy, we are called to trust God, to know that He is looking out for us. He's not going to lead us into disaster. Childlike faith has confidence in the character of the God who regards us as His children.
The pilgrimage of the Christian life is a pilgrimage of faith. It begins when God creates faith in our hearts. In the first stage of our Christian experience, we embrace Christ and trust Him for our redemption, but the whole pilgrimage of the Christian is rooted and grounded in that confidence, that trust. The whole process is defined by living in faith (cf. Col. 2:6). That's why God told the prophet Habakkuk, "the righteous shall live by his faith."
Habakkuk was mystified that God would allow His chosen people to be defeated by a pagan nation and be put in a state of oppression. Habakkuk said that he would go up on his watchtower and wait for God to declare Himself. He writes:
I will take my stand at my watchpost and station myself on the tower, and look out to see what he will say to me, and what I will answer concerning my complaint. And the Lord answered me: "Write the vision; make it plain on tablets, so he may run who reads it. For still the vision awaits its appointed time; it hastens to the end—it will not lie. If it seems slow, wait for it; it will surely come; it will not delay. Behold, his soul is puffed up; it is not upright within him, but the righteous shall live by his faith." (Hab. 2:1–4)
This seemingly innocuous statement, "the righteous shall live by his faith," is quoted three times in the New Testament (Rom. 1:17; Gal. 3:11; Heb. 10:38); it is a central motif in the writings of Paul. It means that God is pleased when His people live by trusting Him.
God tells Habakkuk: "I will answer your question. But I will not answer it immediately. You must wait. But while you wait, remember that the answer will surely come." Then He makes the contrast to the proud person, who is not upright, who lives according to his sight, by what's immediately in front of him. He has no time for trusting the invisible promises of God. In stark contrast is the man of faith. Even though God's promises tarry, they are sure to come to pass, and the righteous person in God's sight is the person who lives by faith.
This expression, "the righteous shall live by his faith," is translated by Jesus in His conflict with Satan in the wilderness when Jesus reminds the Devil that man does not live by bread alone but by every word that proceeds from the mouth of God (Matt. 4:4). To say that we live by all the words that God speaks is the same thing as saying that we live by faith. We take God at His word. We trust our lives, body and soul, to Him, to His value system, to His structure, and to His Word.
Faith and Evidence
As he continues to unfold the meaning of faith, the author of Hebrews turns our attention to one of the most astounding sights that our eyes can behold: the universe we live in. We read: "By faith we understand that the universe was created by the word of God, so that what is seen was not made out of things that are visible" (Heb. 11:3). That's a somewhat complicated sentence, but note that the divine origin of creation is embraced by an act of faith, not by an act of credulity.
Many people think that the conflict today between science and religion is a conflict between reason and irrationality. But the Bible does not call us to believe in the divine act of creation simply through a leap of faith or by a crucifixion of the intellect by which we ignore what reason can teach us. The great theologians of church history—people like Augustine and Thomas Aquinas, for example—distinguished between faith and reason but insisted that what is embraced by faith is never irrational.
Neither are faith and reason antithetical. Both Augustine and Aquinas believed that all truth is God's truth, and that all truth meets at the top. God reveals His truth not only through the Bible, but also through what we call "natural revelation." Genesis 1–2 shows us that God is the Creator of all things, but also, "The heavens declare the glory of God, and the sky above proclaims his handiwork" (Ps. 19:1).
In his epistle to the Romans, Paul tells us that God's invisible attributes—they're invisible in the sense we cannot see them—can be perceived through the things that have been made (Rom. 1:20). In other words, a knowledge of the invisible God is revealed to us through that which is visible. The creation itself screams out the reality of the Creator. Therefore, there should be no conflict in our understanding of the nature of the universe and our understanding of the origin of the universe, which no one has seen.
Many years ago, I engaged in correspondence with Dr. Carl Sagan, the late astronomer and astrophysicist, when we both responded to a publication on questions of theology and philosophical cosmogony. We talked about the "Big Bang" theory that he was espousing. Sagan said that through the scientific apparatus, we can now go back to within a nanosecond of the moment of the Big Bang. I replied: "Well, let's go back before that. What was there, in your judgment, before this explosion? You have said there was a complete concentration of all matter and energy into an infinitesimal point of singularity, a point that had been in a state of organization and inertia for eternity, but which suddenly decided to blow up. I want to know who moved it. I want to know what outside force perturbed its inertia." He said: "Well, we can't go there. We don't need to go there." I said, "Yes, you do need to go there, because if you assume that the Big Bang happened gratuitously, you're talking about magic, not science."
The point is that no scientist was present as an observer for that event. There were no eyewitnesses of the creation. So we come to the origin of the universe through some kind of deduction from the things that we see, or we look to the supernatural revelation that God gives us, which antedates the material universe as we know it. I believe that we come to the same conclusion either way.
Hebrews tells us, "By faith we understand that the universe was created by the word of God, so that what is seen was not made out of things that are visible" (11:3). That's like saying, "The things that are seen did not come from things that are seen." At some point in your scientific analysis, as you reason backward from what you can see, you run up against the causal necessity of an unseen, invisible, nonphysical cause for all that you see. That's why historically Christian theologians have spoken of "creation ex nihilo"—creation out of nothing.
Of course, that does not mean that nothing was involved, because God is a something and not a nothing. An eternal, self-existent being was the efficient cause of the universe. He brought it into being. The idea behind ex nihilo is simply that God did not merely rearrange or reshape preexisting matter as a potter forms clay into an attractive vessel. Instead, God brought the physical world into being from nothing. Had God brought the world into existence out of preexisting matter, that matter would have required a material cause, and that material itself would have required a material cause, and so on, all the way back into eternity, which is absurd. No, "what is seen was not made out of things that are visible."
So when Hebrews 11:3 says that we understand creation by faith, it means that we are to trust the Word of God at this point. We were not there at the creation, but God was, and He has given us an account of it. He says: "Here's how it happened. I commanded the universe into being. I am who I am. I have the power of being in and of Myself. I am eternal. I am the Author of the non-eternal existence of a finite universe. It came into being through My creative power. I said, 'Let there be light,' and there was light."
We trust God's Word to understand that the world in which we live was designed, framed, and created by the Word of God, so that the things that are seen were not made of things that were (or are) visible. We cannot find anything in the universe today that has, in itself, sufficient power to account for its existence. In fact, the more we analyze it, the more finite and contingent it manifests itself to be.
Sproul, R. C. (2010). What Is Faith? (Vol. 8, pp. 1–17). Lake Mary, FL: Reformation Trust Publishing.
Humor…
Other Humor~~~
Best News This Paper Has Had For Years…Eons Even…