Daily Prayer for 

February 2
And those the Lord has rescued will return. They will enter Zion with singing; everlasting joy will crown their heads. Gladness and joy will overtake them, and sorrow and sighing will flee away. Isaiah 35:10 NIV
Dear Father in heaven, we thank you that you lead us on all our paths. Together we praise your name. We plead with you, stay with us, especially when the world grows darker. Stay with us and send down your power. Send your power in answer to our prayers. For all people we pray, "Father in heaven, these are our brothers and sisters in spite of their failures and sins." Help them, O God. May they soon come to recognize who you are, what you do, and what you will still do, so that the whole world can be joyful and all people on earth may know the blessing of being your children. Amen.
Blaise Pascal
How few things there are which can be proved! Proofs only convince the mind. Who has ever been able to prove that tomorrow will come, and that we shall die? And what could be more generally believed?…In short, we must rely on faith when the mind has once perceived where truth lies, in order to quench our thirst and color our minds with a faith that eludes us at every moment of the day.
Source: A Third Testament
   —Dion Todd
The Poppin John
For land that has drunk the rain that often falls on it, and produces a crop useful to those for whose sake it is cultivated, receives a blessing from God. But if it bears thorns and thistles, it is worthless and near to being cursed, and its end is to be burned. Hebrews 6:7 ESV
Each spring when we got ready to plant the garden, Dad would break out the old 1940s John Deere tractor we owned. We called it the Poppin' John because of the way that it sputtered and backfired. Even then it was about 35 years old. He would plow the field and the kids would walk behind and pull out the roots, rocks and anything else that did not belong there. After the field was prepared, we were able to plant and we always had a great garden. We worked together and it took actual work to make it happen.
God is after fruit in your life. He digs deep and brings things to the surface that we like to keep hidden in secret. At that point, we have to deal with it and He will then give you the grace to do so. The weeds and rocks have to be removed from your life or they will choke out what He is trying to grow. The anger, the bitterness and oh so much more that we will not mention in public.
Don't go on a witch hunt and try and find areas that He has not revealed yet. If you get in front of the tractor you may get run over. Just work with Him and as He reveals things, repent and deal with them one at a time. The work is not easy and most will not do it. This process repeats just like planting the garden year after year. He reveals things, you agree and work with Him without trying to hide it. It is then removed from your life. God will bring forth the fruit of the spirit in your life as you walk with Him, one day at a time.
Prayer: Heavenly Father, reveal the things in my life that need to be dealt with and give me the grace to handle it. Prepare me Lord and take away the weeds, in the name of Jesus I pray.
Bible Fun Fact: James, written around 45 AD, is the oldest book in the New Testament.
Verse of the Day—
Thoughts on Today's Verse…
Jonah was disobedient, rebellious, and selfish. He had run from the Lord. He had shunned the Lord's command. He had endangered the lives of those on the ship where he had tried to hide. Yet even in the middle of his rebellion, God heard his cry and delivered him. If you are in rebellion, if you are seeking to hide some secret and all-consuming sin, please know the Lord wants to ransom and redeem you! Things won't be easy, but coming back to the Lord means ultimate redemption and deliverance.
My Prayer…
Holy and righteous Father, please forgive me for the times that I am in rebellion to your will. Help me to recognize those times and give me the strength to avoid those temptations. In your grace, dear Father, please not only help me to live as you want me to live but also lead me to someone else who needs to know of your grace and redemption. Please use me to help them escape from their bondage to sin and shame. In Jesus' name I pray. Amen.
Morning, February 2
Without the shedding of blood is no remission. Hebrews (9:22)
This is the voice of unalterable truth. In none of the Jewish ceremonies were sins, even typically, removed without blood-shedding. In no case, by no means can sin be pardoned without atonement. It is clear, then, that there is no hope for me out of Christ; for there is no other blood-shedding which is worth a thought as an atonement for sin. Am I, then, believing in him? Is the blood of his atonement truly applied to my soul? All men are on a level as to their need of him. If we be never so moral, generous, amiable, or patriotic, the rule will not be altered to make an exception for us. Sin will yield to nothing less potent than the blood of him whom God hath set forth as a propitiation. What a blessing that there is the one way of pardon! Why should we seek another?Persons of merely formal religion cannot understand how we can rejoice that all our sins are forgiven us for Christ's sake. Their works, and prayers, and ceremonies, give them very poor comfort; and well may they be uneasy, for they are neglecting the one great salvation, and endeavouring to get remission without blood. My soul, sit down, and behold the justice of God as bound to punish sin; see that punishment all executed upon thy Lord Jesus, and fall down in humble joy, and kiss the dear feet of him whose blood has made atonement for thee. It is in vain when conscience is aroused to fly to feelings and evidences for comfort: this is a habit which we learned in the Egypt of our legal bondage. The only restorative for a guilty conscience is a sight of Jesus suffering on the cross. "The blood is the life thereof," says the Levitical law, and let us rest assured that it is the life of faith and joy and every other holy grace.
"Oh! how sweet to view the flowing
Of my Saviour's precious blood;
With divine assurance knowing
He has made my peace with God."
~~~Charles H. Spurgeon

Read Leviticus 4 – 6
Highlights:
The Lord is saying again to Moses: Speak unto the children of Israel (Lev. 4:2). In today's reading we discover how sin is confronted and how people guilty of sin can approach the holy sinless God. In His marvelous mercy Christ made a way!
And if he be not able (too poor) to bring a lamb, then he shall bring for his trespass, which he hath committed, two turtledoves, or two young pigeons, unto the Lord; one for a Sin Offering, and the other for a Burnt Offering (Lev. 5:7).
The Sin Offering was mandatory and had to be offered before any other sacrifice could be made. Each person was required to bring his own animal to the Tabernacle, but only the priest could offer the blood upon the Altar.
In other offerings, the Israelite came as a worshiper; but when making a Sin or Trespass Offering, he came as a confessor. The offerer placed his hands upon the head of the animal as an act of passing his sins to the innocent animal. It was then put to death instead of the sinner, thus paying the price for the sinner's redemption. It was only then that he was qualified to worship and was allowed to voluntarily present the Burnt Offering, the Meat Offering, and the Peace Offering.
The Sin Offering was a testimony to the fact that man had sinned and that God had provided atonement for sin. It typifies the faith of a sinner who is trusting in the fact that his sins have been borne by another.
These animal sacrifices were no longer required by God after Christ, the Lamb of God, became our Sin Offering when He died on the cross. No one will ever be saved by offering other sacrifices, such as keeping the Golden Rule, doing the best he can, or by joining a good church.
As the Sin Offering was mandatory, so was Christ's death on the cross. Before we can accept Christ as our Savior, we must recognize that we are sinners.
But in those sacrifices there is a remembrance again made of sins every year. For it is not possible that the blood of bulls and of goats should take away sins. Wherefore when He cometh into the world, He saith, Sacrifice and offering thou wouldest not, but a body hast thou prepared Me: In Burnt Offerings and sacrifices for sin thou hast had no pleasure. . . . By the which will we are sanctified through the offering of the body of Jesus Christ once for all (Heb. 10:3-6,10).
Thought for Today:
Not by works of righteousness which we have done, but according to His mercy He saved us, by the washing of regeneration, and renewing of the Holy Ghost (Titus 3:5).
Christ Revealed:
Through the body of the young bull which was burned without the camp (Lev. 4:12). This pictures Jesus as He suffered without the gate (Heb. 13:11-12).
Word Studies:
4:20 an atonement, forgiven; 5:2 unclean, defiled as stated in the Law; 5:8 asunder, in two parts; 5:10 manner, law, ordinance; 5:17 bear his iniquity, bear the consequences of his sin; 5:18 thy estimation, valued by you; 6:14 meat, grain; 6:18 statute, ordinance, rule; 6:28 sodden, boiled.
Prayer Suggestion: Pray in one accord with other Christians (Acts 1:14).
Saint of the Day for Sunday, February 2nd, 2020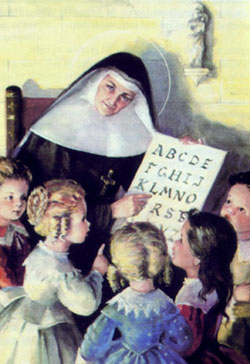 St. Joan de Lestonnac
Facts
Feastday:
 February 2
Patron:
 of abuse victims, people rejected by religious orders, widows
Birth: 1556
Death: 1640
Author and Publisher – Catholic Online
St. Joan de Lestonnac was born in Bordeaux, France, in 1556. She married at the age of seventeen. The happy marriage produced four children, but her husband died suddenly in 1597. After her children were raised, she entered the Cistercian monastery at Toulouse. Joan was forced to leave the Cistercians when she became afflicted with poor health. She returned to Bordeaux with the idea of forming a new congregation, and several young girls joined her as novices. They ministered to victims of a plague that struck Bordeaux, and they were determined to counteract the evils of heresy promulgated by Calvinism. Thus was formed the Congregation of the Religious of Notre Dame of Bordeaux. In 1608, Joan and her companions received the religious habit from the Archbishop of Bordeaux. Joan was elected superior in 1610, and many miracles occurred at her tomb. She was canonized in 1949 by Pope Pius XII. Her feast day is February 2.
Biography
Early years
De Lestonnac was born in Bordeaux in 1556 to Richard de Lestonnac, a member of the Parlement of Bordeaux, and Jeanne Eyquem, the sister of the noted philosopher, Michel Eyquem de Montaigne. She grew up in a time where the conflict between the Protestant reformists and the defenders of the Catholic faith was at its height. This was evident in her own family. While her mother became an enthusiastic Calvinist and tried to persuade her to convert, her father and her uncle Montaigne adhered to the Catholic faith and were her support in remaining a Catholic.[1]
At the age of 17 De Lestonnac married Gaston de Montferrant, with whom she had eight children, three of whom died in infancy. She was married for 24 years when her husband died. This marked the beginning of a very painful period in her life, with the further loss, within seven months, of her father, uncle and eldest son.[1]
Religious life
Following her husband's death, St. Jeanne De Lestonnac, at the age of 46, and with her children now grown, turned to a contemplative life and entered the Cistercian Monastery in Toulouse where she was given the religious name of Jeanne of Saint Bernard. She found great peace and satisfaction in the monastic life, but, after six months, she became very ill and had to leave the monastery. She then went to live on her estate La Mothe Lusié to recover her health, and where she adopted the lifestyle of a secular dévote, performing many acts of charity, including food and alms distribution, and regularly met with young women of her social class to pray and discuss religious questions. She sought for models of Catholic women to be her guides and cultivated an interest in the lives of Saints Scholastica, Clare of Assisi, Catherine of Siena and Teresa of Avila.[2]
A few years later, in 1605, a plague broke out in Bordeaux. At risk to her own life, De Lestonnac returned to her native city to help care for the sick and suffering in the slums of the city.
Foundress
Lestonnac's brother, a Jesuit attached to the college in Bordeaux, arranged a meeting between Lestonnac and two Jesuit fathers: Jean de Bordes and François de Raymond. The Jesuits asked de Lestonnac to serve as founder of a new teaching order for young women. They encouraged her to establish for girls in terms of formal education what they were doing for boys.[3] The three decided upon a cloistered community to follow the Benedictine rule, modified to allow sisters to teach. The group gained the approval of Pope Paul V in 1607. The community took the name of the Compagnie de Notre-Dame.[4]
The group purchased an old priory near the Château Trompette,[5] but moved in September 1610, to a larger old monastery on rue du Hâ. They were well-received and financially supported by the city's elite.[6] The first five members of the new order took their religious vows on December 10, 1610. The community established its first school for girls in Bordeaux. Foundations proceeded in Beziers, Périgueux, and Toulouse through Lestonnac's personal connections as well as her connections with the Jesuits and Bordelaise political elites.[6] By the time she died in 1640, at the age of 84, 30 houses existed in France.
Legacy
De Lestonnac was beatified in 1900 by Pope Leo XIII and was canonized on May 15, 1949 by Pope Pius XII. As of 2016 her religious order has over 1,450 sisters found in 27 countries throughout Europe, Africa, North America and South America.[7][8]

What Jesus Did!

 'Blasphemy? I Think Not!'

Jesus knew immediately [that the religious teachers were accusing him of blasphemy], so he asked them, "Why do you question this in your hearts? Is it easier to say to the paralyzed man 'Your sins are forgiven,' or 'Stand up, pick up your mat, and walk'? So I will prove to you that the Son of Man has the authority on earth to forgive sins." Then Jesus turned to the paralyzed man and said, "Stand up, pick up your mat, and go home!"
Key Thought
Jesus healed people for many different reasons and under many different circumstances. The bottom line was this: Jesus healed folks because he loved them and wanted to bring them to God. In this instance, however, Jesus was moved by two additional things. First, he saw the faith of this man's friends, and he was touched by their concern. Second, he was frustrated with the cynicism and opposition from those who were present only to criticize him. They doubted his authority, so he demonstrated it: He healed the man! Then he emphasized that the miracle he had done showed he had the authority to forgive sins. The real challenge for you and me is to recognize that Jesus' authority doesn't extend just to his power to teach and command, but also to heal, mend, help, forgive, and bless.
Today's Prayer
Holy and Almighty LORD of the ages, thank you that your authority was powerfully demonstrated in Jesus. Help me to open my heart to him fully and not only to respond with obedience to Jesus' commands but also to let him in to nurture and bless me. In Jesus' name, I pray. Amen.
Related Scripture Readings
Unstoppable!

 'We Are Witnesses!'

[Peter continued his sermon:] "God raised Jesus from the dead, and we are all witnesses of this."
Key Thought
What are you willing to risk your life to say? The apostles had seen Jesus alive after his death. They had eaten with Jesus, seen his scars, heard his voice, and shared in prayer with their risen Lord. Nothing could stop them from speaking about what they had seen and heard from the resurrected Jesus. So, they did what their risen Lord commanded them to do: They were witnesses who shared their testimony about their risen Lord, and they began in Jerusalem on that day of Pentecost. Their witness, their Lord, and their message were all unstoppable!
Today's Prayer
Father, God of heaven and earth and the all-powerful Creator of the universe, I confess that I forget. I forget how powerful you are. I forget the depth of your grace and mercy. I forget that you have asked me to partner with you in sharing your message with the lost world. So, dear LORD, I ask for your forgiveness and promise to rededicate myself to being a witness for Jesus by the power of the Holy Spirit. I make this promise to Jesus' glory. Amen.
Related Scripture Readings
Daily Wisdom: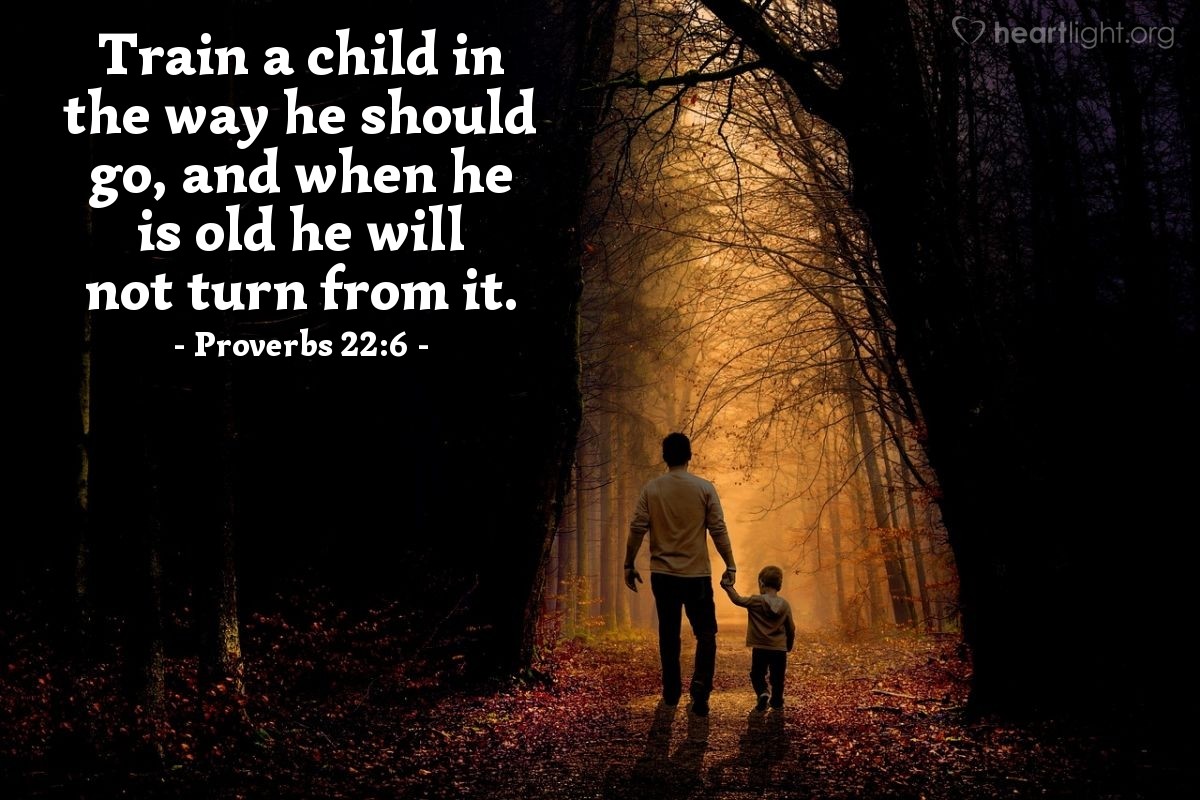 Passion for Praise: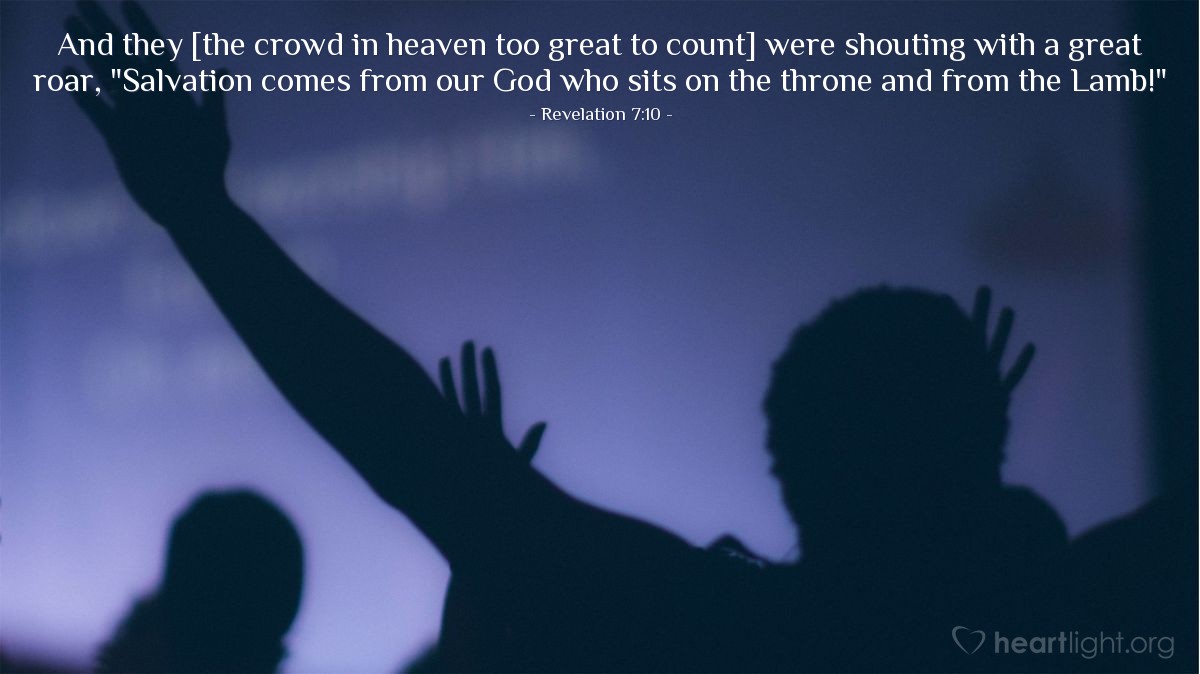 A Year with Jesus:

 'The ARC of My Grace'
Note from Jesus
Dear Child of God,
Many people in your world view My ministry as little more than a traveling miracle show. Many people during My time on earth viewed it in the same way. Nevertheless, I refused to be a traveling miracle show. I refused to do things simply to impress people or just to prove to them how powerful I am. If you remember My temptations by Satan in the wilderness, I refused to do miracles for My own good, for My own reputation, or for proof of God's approval and presence in My ministry. I refused these shortcuts to winning people's hearts. Instead, I chose to win the hearts of people through My earthly ministry to them and My going to the cross for them — and that includes you!
If you look at most of My miracles for people, they follow a similar pattern. You can call it the ARC of grace:
Acceptance of the person with his or her needs.
Relationship established with that person through kind words or physical touch.
Community restored to that person so she or he could re-enter life that is full and good.
Remember yesterday? We looked at the time when I cast many demons out of Battalion. Now compare how I did that miracle with the miracles I do in the verses below. Sure, you can talk about My great power if that is your focus. I have power over demons. I have power over disease. I have power over death. And yes, you can focus on My power — but that is only part of the point I want you to grasp today.
Today's point is as simple as it is personal; My love and My power are personal. I have the power to restore you! Yes, people — the crowd, the many, the lost — all matter to Me. Each person matters to Me — the hopeless and uncontrollable man called Battalion, the good and influential man named Jairus, and the outcast woman who was considered unclean. Each — let your heart settle on that word — each matters to Me! Each! So My miracle for each of these people follows this ARC of My grace.
Notice how the woman was healed in the verses below. She was physically healed as soon as she touched Me. She could have left with her miracle for her physical condition, but how would she have known she was loved and accepted — that she mattered to God even when she was still sick? How would she have known that what she did was no cause for her to be ashamed and no offense to God? How would the community around her have known she was healed and should be welcomed back into daily fellowship in the neighborhood, the market, and the synagogue? She needed the full ARC of my grace — acceptance, relationship, and community — to fully restore her in every way.
Now notice Jairus and his dying daughter. Here was a moment for Me to capture the goodwill of many people, especially people of position and influence. Jairus, unlike the woman, had many people surrounding him and supporting him. A miracle for his daughter could have raised My standing in the community. But remember, I didn't do miracles for Me! I did them because people needed to experience the ARC of My grace! So notice carefully what I did.
When Jairus was told that his daughter was dead, I encouraged him to believe. Then I did something that seems crazy to folks who want to make My ministry into a traveling miracle show. I put everyone out of the house so I could go inside and personally minister to Jairus, his wife, and his dead daughter. Notice how personal I was with what I did. I took the girl's hand — I was willing to become ceremonially unclean when I touched her. I wanted there to be more than just acceptance of Jairus and his family even though he represented a group largely opposed to Me. I wanted to establish physical contact, build a true relationship, with this girl and her family. Finally, after instructing her to get up, I gave the simple command that seems so strangely ordinary: give her something to eat. Let's have table fellowship and re-establish community and restore the life of this family which was now whole.
Dear child of God, please understand something very important. Miracles are only for a moment. Sooner or later each person on earth will run out of miracles to keep their bodies whole and alive! Yes, miracles are very important to you. I get that. But please understand something even more significant: you are more important to Me than miracles. I want you to experience the ARC of My grace and to pass it along to others: Accept others where they are in their messes, agonies, and problems, but don't leave them there. Establish relationship by being personally involved with them — don't just throw money at their problems and abandon them. Connect with them through talk and touch to help them know they are loved. Help restore them to community — help them reconnect to life with other people who will walk beside them and include them in the life of My family.
As much as you may want a miracle, I can assure you that a miracle is for just a moment in the grand scheme of time. The ARC of grace gives people true life — life that matters now and life that lasts long after miracles no longer matter.
Verses to Live
Read through this story several times while seeing yourself as different people in the story. Notice how My grace impacts each person in a different way. Now try to share that ARC of grace with others!
When Jesus and His disciples crossed the lake, another crowd was waiting to welcome Him. A man made his way through the crowd. His name was Jairus, and he was a synagogue official. Like the man [Battalion, with many demons] on the other side of the lake, this dignified man also fell at Jesus' feet, begging Jesus to visit his home where his only daughter, a girl of 12, lay dying. Jesus set out with Jairus. The crowd came along, too, pressing hard against Him.

In the crowd was a woman. She had suffered from an incurable menstrual disorder for 12 years [and had spent her livelihood on doctors with no effect]. It had kept her miserable and ritually unclean, unable to participate fully in Jewish life. She followed Jesus, until she could reach Him. She touched the fringe of the robe Jesus wore, and at that moment the bleeding stopped.

Jesus (stopping and looking about):

Who touched Me?

Some in the Crowd (everyone speaking at once):

Not me.

Another in the Crowd:

It wasn't me either.

Peter [and those with him] (intervening):

Master, what kind of question is that, with this huge crowd all around You and many people touching You on all sides?

Jesus:

I felt something. I felt power going out from Me. I know that somebody touched Me.

The woman now realized her secret was going to come out sooner or later, so she stepped out of the crowd, shaking with fear, and she fell down in front of Jesus. Then she told her story in front of everyone — why she touched Him, what happened as a result.

Jesus:

Your faith has made you well again, daughter. Go in peace.

Right at that instant, one of Jairus' household servants arrived.

Servant:

Sir, your daughter is dead. It's no use bothering the Teacher with this anymore.

Jesus (interrupting Jairus before he could speak):

Don't be afraid. Just believe. She'll be well again.

As they approached the house, the whole neighborhood was full of the sound of mourning — weeping, wailing, loud crying. Jesus told everyone to stay outside — everyone except Peter, John, James, and, of course, the girl's father and mother.

Jesus (to the mourners):

Please stop weeping. The girl isn't dead. She's only asleep.

They knew for certain that she was dead, so their bitter tears now mixed with mocking laughter.

Meanwhile, inside, Jesus took the girl's hand.

Jesus:

Child, get up!

She started breathing again, and she sat right up.

Jesus:

Get her something to eat.

Her parents were amazed, but Jesus sternly told them to keep what had happened a secret.
(Luke 8:40-56)
Response in Prayer
Almighty God, my Abba Father, thank You for knowing me and loving me and restoring me personally. In a world that makes me little more than a number, thank You for valuing me and leaving the numbering for the hairs on my head. In a world that sees headlines one minute, then forgets them the next, thank You for knowing and calling me by name. Yes, dear Father, I needed Your ARC of grace to reach me. Now, I ask that You will use me to extend that ARC of grace to someone who needs grace, too. In Jesus' name, I pray. Amen.
Humor…