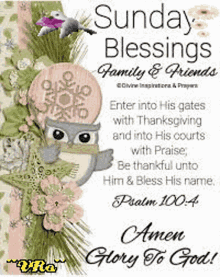 Daily Prayer for 

January 26
The Lord is near to all who call on him, to all who call on him in truth. He fulfills the desires of those who fear him; he hears their cry and saves them. Psalm 145:18-19, NIV
Dear Father in heaven, Almighty God, your children look to you in prayer. Hold us always by the hand. Reveal to us that you hear us, that you are among us providing what is best for us, to the glory of your name. In this hour let us experience something from you, the good and merciful One. May we always be glad and thankful for all we have already received from you and for all we are still to receive in our lives. Amen.
Martin Luther King Jr.
Time itself is neutral; it can be used either destructively or constructively. More and more I feel that the people of ill will have used time much more effectively than have the people of good will. We will have to repent in this generation not merely for the hateful words and actions of the bad people, but for the appalling silence of the good people. Human progress never rolls in on wheels of inevitability; it comes through the tireless efforts of men willing to be coworkers with God, and without this hard work, time itself becomes an ally of the forces of stagnation.
Source: Seeking Peace
Verse of the Day~~~
Sunday, January 26, 2020
Then God said, "Let us make man in our image, in our likeness, and let them rule over the fish of the sea and the birds of the air, over the livestock, over all the earth, and over all the creatures that move along the ground."  —Genesis 1:26
Thoughts on Today's Verse…
While we are creatures made by a loving Creator, we are so much more than animals. There is something distinctive and special about a human being compared with the rest of creation. God made us to rule over the animal world. But rule does not mean ruin! Since creation is part of God's testimony to himself (Psalm 19 & Romans 1:20), then we certainly don't want to ruin that testimony. In fact, being made in God's likeness, we want to rule with the grace, benevolence, and care that God himself uses.
My Prayer…
Father, help me see all the beauty of your creation. Guard me from wastefulness. Guide me into the proper use of the natural resources with which you have so generously blessed me. Most of all, direct my decisions in the way I impact your creation. May my lifestyle and my personal life never damage the beauty of your voice in my world. In Jesus' name I pray. Amen.
Devotional—
Morning, January 26
Your heavenly Father. Matthew (6:26)
God's people are doubly his children, they are his offspring by creation, and they are his sons by adoption in Christ. Hence they are privileged to call him, "Our Father which art in heaven." Father! Oh, what precious word is that. Here is authority: "If I be a Father, where is mine honour?" If ye be sons, where is your obedience? Here is affection mingled with authority; an authority which does not provoke rebellion; an obedience demanded which is most cheerfully rendered–which would not be withheld even if it might. The obedience which God's children yield to him must be loving obedience. Do not go about the service of God as slaves to their taskmaster's toil, but run in the way of his commands because it is your Father's way. Yield your bodies as instruments of righteousness, because righteousness is your Father's will, and his will should be the will of his child. Father!–Here is a kingly attribute so sweetly veiled in love, that the King's crown is forgotten in the King's face, and his sceptre becomes, not a rod of iron, but a silver sceptre of mercy–the sceptre indeed seems to be forgotten in the tender hand of him who wields it. Father!–Here is honour and love. How great is a Father's love to his children! That which friendship cannot do, and mere benevolence will not attempt, a father's heart and hand must do for his sons. They are his offspring, he must bless them; they are his children, he must show himself strong in their defence. If an earthly father watches over his children with unceasing love and care, how much more does our heavenly Father? Abba, Father! He who can say this, hath uttered better music than cherubim or seraphim can reach. There is heaven in the depth of that word–Father! There is all I can ask; all my necessities can demand; all my wishes can desire. I have all in all to all eternity when I can say, "Father."   ~~~Charles H. Spurgeon

He Is There: Face-to-Face
Today's Scripture
"For now we see only a reflection as in a mirror; then we shall see face to face. Now I know in part; then I shall know fully, even as I am fully known." 1 Corinthians 13:12 NIV
Thoughts for Today
Jehovah Shammah. He Is There. He is there for every believer throughout their life on earth. And then in heaven. Forever!
Getting to know our Heavenly Father is a lifetime process. Though he is with us, we cannot begin to grasp the magnitude of his greatness. We see only a reflection as in a mirror. But in heaven we will see him face-to-face!
"Don't let your hearts be troubled. Trust in God, and trust also in me. There is more than enough room in my Father's home. If this were not so, would I have told you that I am going to prepare a place for you? When everything is ready, I will come and get you, so that you will always be with me where I am." John 14:1-3
Consider this …
Jesus has prepared a place for us—the ultimate healing of sicknesses, relationships, and sorrows.  "He will wipe every tear from their eyes. There will be no more death or mourning or crying or pain, for the old order of things has passed away."   Revelation 21:4 NIV
Will you be there?
You can't earn your way. You can't be good enough. Jesus said there is only one way. "I am the way and the truth and the life. No one comes to the Father except through me" John 14:6 NIV.   We have all sinned. And because God is a holy God, no sin can be in his presence. That would keep us all out of heaven. But God made a way. Jesus, His Son, came from heaven to earth. He lived a perfect life and then suffered an excruciating death on the cross to pay the penalty for our sin. For your sin. He loves you that much. All he asks is that you receive the gift of forgiveness he has provided and follow him.
"For God so loved the world that he gave his one and only Son, that whoever believes in him shall not perish but have eternal life."  John 3:16 NIV
Are you ready?
Prayer
Father, I thank you for loving me. I thank you for Jesus. I believe he is your son. I believe he died on the cross for my sin. Please forgive me for all my sin. I choose to follow you.
In Jesus' name …
These thoughts were drawn from … Knowing God My Father: Applying the Names of God to My Personal Life by Jimmy Ray Lee, D.Min. This curriculum is designed to help people strengthen their relationship with their heavenly Father by applying His names to their personal life. Along with helping Christians know God better, it can serve as an evangelistic tool by giving a true picture of God to people who may have a distorted view of Him because of an absent or abusive earthly father who did not or does not provide for them. This group can also help men who want to be better fathers. Note: This curriculum was written especially for small groups, and we encourage people to use it that way. However, it can also be used effectively as a personal study for individuals or couples.

A Prayer from Psalm 91
By: Debbie McDaniel
"He who dwells in the shelter of the Most High will rest in the shadow of the Almighty." Psalm 91:1
We trudged slowly back to the car through a crowded parking lot in the Texas summer heat. Hot, humid, full sun bearing down. I noticed my daughter matching my steps, walking close by my side the entire way back. Little legs stretching out as far as they could to match my stride. She smiled up at me and said, "Mom, look, I'm walking in your shade." She'd found the shadow, the safe place to walk. I loved that my side was her shield, giving her protection from the heat.
We may not always see it, or feel it, we might forget it's there at times, or even wonder if God has left us to fend for ourselves in the heat of hard situations of life. But His protection is real. He doesn't, He can't, forget us or ignore us. If we belong to Him, His love is too great to leave us on our own.
In whatever troubles we face today, God is the place of refuge we can run to, He is our safe place.
A reminder for us, especially in the tough stuff, that we never walk alone. Full heat of troubles bearing down hard, heavy, it's a struggle at times to keep trudging through it all. Pressure and stress can seem as stifling as a hot afternoon summer sun. Yet God whispers truth, strong and sure, "Walk in my shadow, up close to my side.  It's in the safe place that brings confidence; for when we are resting in God's shadow, we will never face the full heat of our difficulties. He shelters from that pain. His shade, His shadow, diminishes what is actually felt in the intensity of all the heat. Rest, peace, and calm rise up strong, right in the struggling mess of life, and we're assured, He's in control.
Don't ever doubt it. God works on behalf of those who love Him and honor His name. He is so good to us. We may never fully know, this side of heaven, how very much He has sheltered us from in this life.
A Prayer from Psalm 91:
Dear God, Thank you for your presence with us, thank you for your Almighty Shadow. Thank you that you go before us, and cover us from behind. Thank you that you are in our midst, and that our future is secure in the place you're preparing for us.
Your words bring such hope and comfort. Remind us of your strength today, may we see glimpses of your glory and blessing along the way as we seek after you. For victory and salvation are found in you alone. In the Mighty Name of Jesus, Amen.
Editor's Note: Content taken from the article "8 Powerful Promises of God from Psalm 91" by Debbie McDaniel. You can read that piece in full here. All rights reserved.

What Jesus Did!

 'Faith Finds Its Hope'

A man with leprosy came and knelt in front of Jesus, begging to be healed. "If you are willing, you can heal me and make me clean," he said.
Key Thought
Sometimes we come to the Lord for help simply out of habit. Sometimes we come with a sense of entitlement, arrogantly approaching him as if he owes us something. Humility is not really part of our modern vocabulary. Begging is not in our nature or in our experience. We very much need to learn from this leper: We come to God out of great need, begging for healing, and fully confident that he can heal if he chooses to do so. When was the last time we threw ourselves on the mercy of the Lord? When was the last time we physically knelt in prayer in the presence of the Lord? Let's throw off the shackles of our false pride and pseudo-sophistication and recognize our place in the presence of the Almighty God and his Son and our Savior.
Today's Prayer
Almighty God, the one true Holy God, I bow before you in prayer. I thank you for your grace given to me in the gift of your Son. I recognize that I am not worthy on my own to approach you. Yet, dear Father, I know that as your child who is filled with your Spirit, I have the opportunity to approach you boldly. Have mercy on me, dear Father, for I need your presence and power in my life if I am ever going to be all that you want me to be. In Jesus' name. Amen.
Related Scripture Readings
Unstoppable!

 'In the Last Days'

[Quoting the prophet Joel, Peter said to the crowd on Pentecost,]
"'In the last days,' God says,
'I will pour out my Spirit upon all people.
Your sons and daughters will prophesy.
Your young men will see visions,
and your old men will dream dreams.'"
Key Thought
Unfortunately, many people do not realize that we entered the last days of God's salvation history on the Pentecost when the resurrected Jesus poured out the Spirit on his disciples. God had sent his Son to be the complete revelation of himself (
Hebrews 1:1-3
). Out of love, God was offering all peoples salvation through his Son (
John 3:16-17
). There is no other Savior, no other way, and no other name. Jesus is the only one who saves (
John 14:6
; 
Acts 4:12
). Jesus stands near, ready to return at any moment (
Philippians 4:5
; 
1 Thessalonians 4:13-18
). We must share Jesus with urgency.
Today's Prayer
Almighty God and tender Father, awaken your children from our lethargy. So many in our world do not know Jesus. They do not know your self-giving love for them. I ask you to send your Holy Spirit in a fresh way, a powerful way, to inspire us — to inspire me — to greater urgency in sharing your love. Help me as I help people know the real Jesus. I want others to know your faithful loving-kindness, righteous character, and gracious compassion revealed in Jesus. Use me, dear Father, to be your messenger of grace. In Jesus' name, I beg this. Amen.
Related Scripture Readings
Daily Wisdom: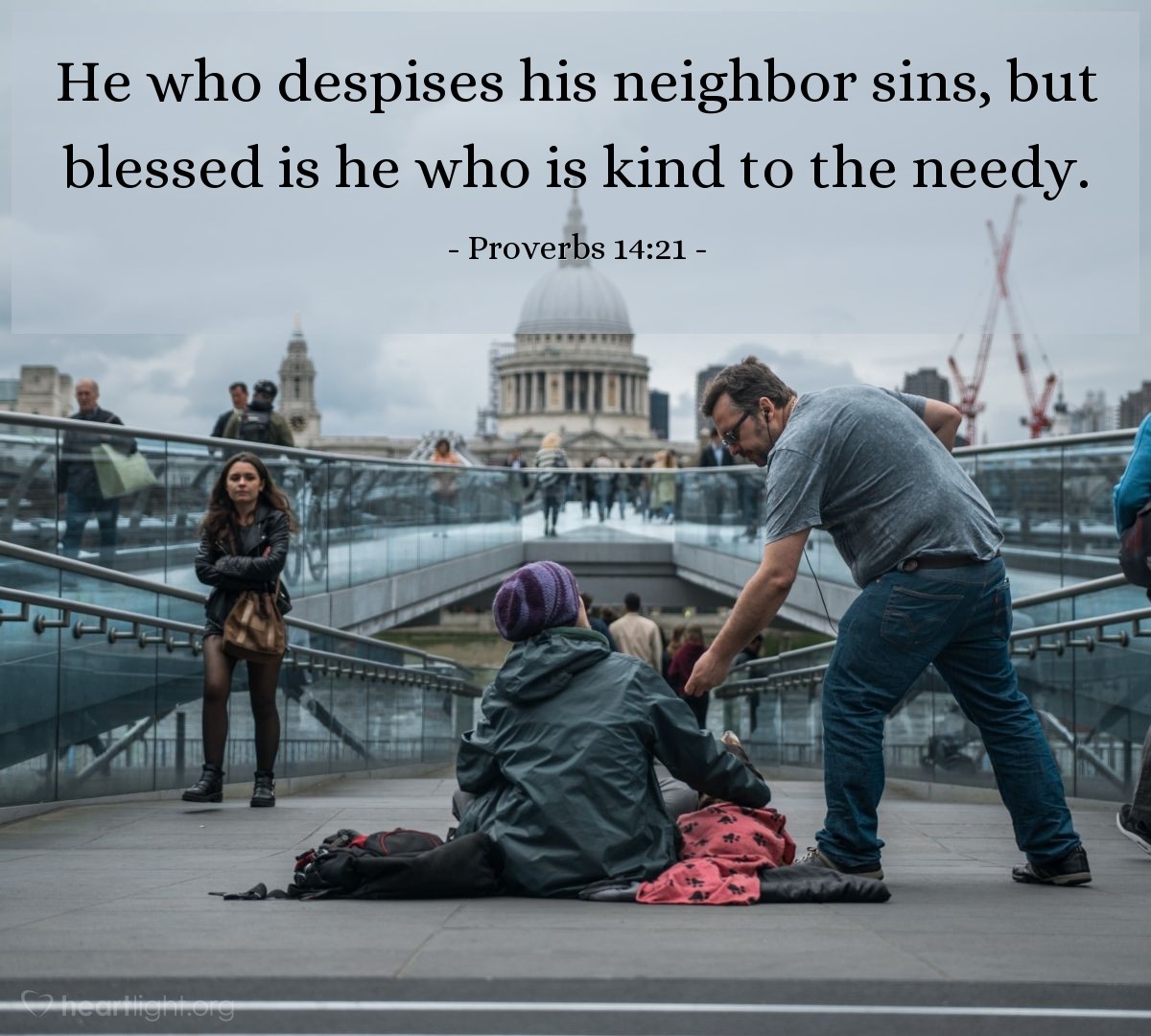 Passion for Praise:

 'No One is Holy Like the Lord!'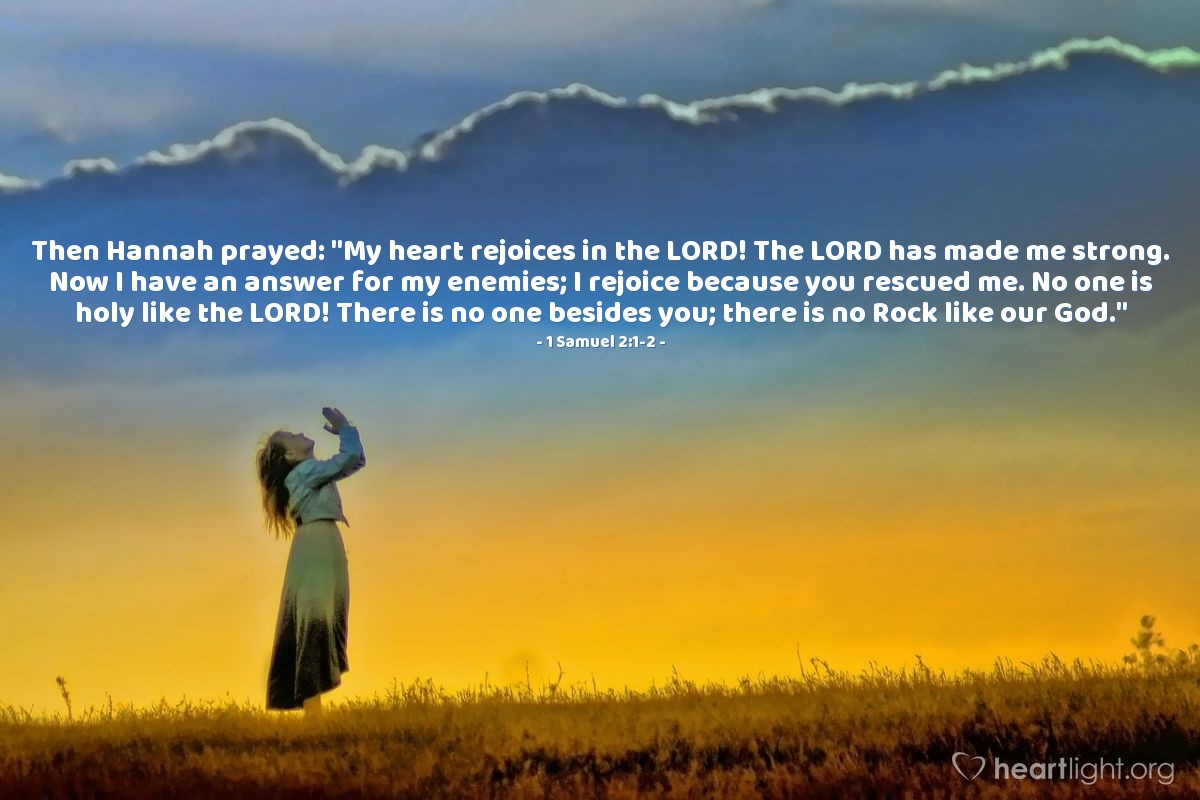 Spiritual Warfare:

 'God's Truth Will Set You Free'

God's Power for Our Battles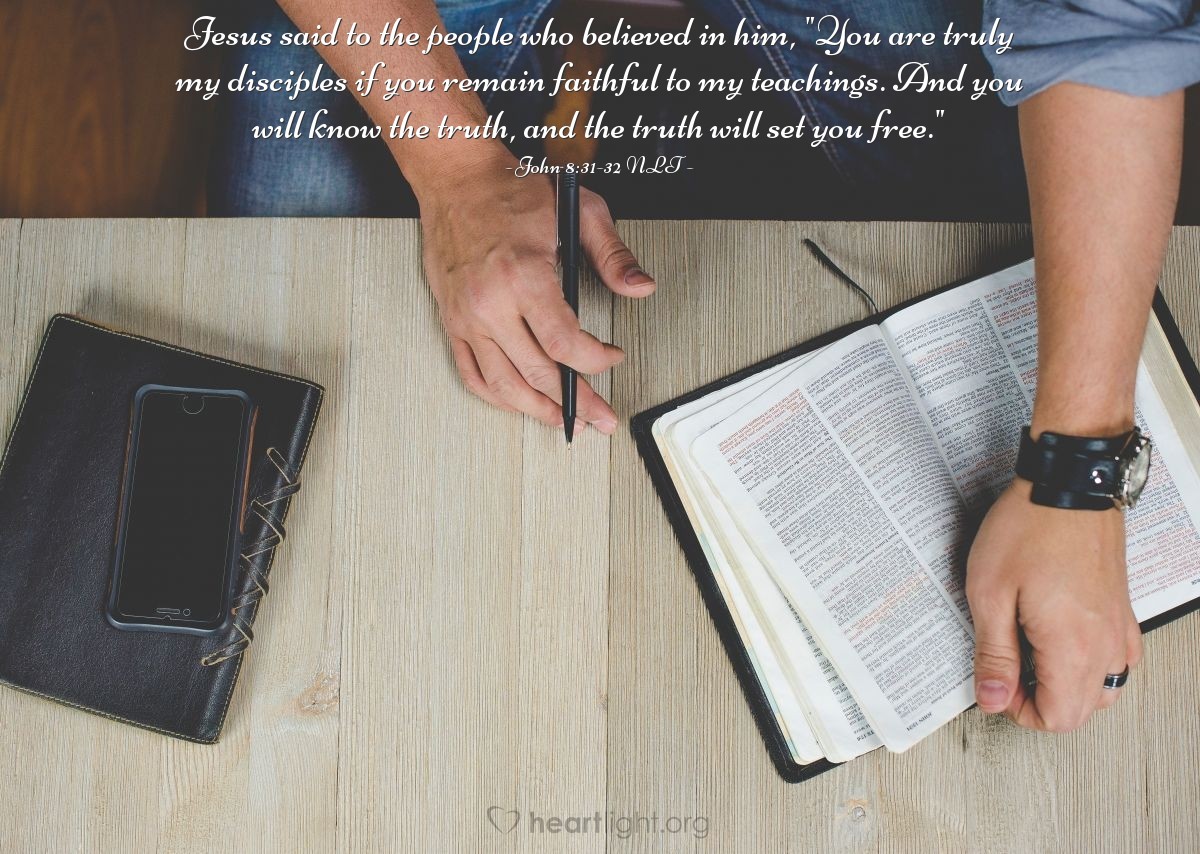 Lord Jesus, I believe in You and pledge my allegiance to You. My desire is to be a true disciple, obeying Your commands and following Your teachings and examples. Help me to remain faithful in spite of the temptations and trials and fears brought on by this evil world. Help me to remain in Your Word; fill me with Your truth. Grant me perseverance and persistence to be all You created me to be. I pray for the peace and freedom that comes only by being faithful to Your truth. In Jesus' Name, Amen.
A Year with Jesus:

 'Do More than Roll Your Eyes!'
Note from Jesus
Dear Beloved,
Some of you roll your eyes or quickly speed-read past any biblical discussion of demons because you think that this kind of thing doesn't apply to your "modern and enlightened" world today. But please do more than roll your eyes at the talk about demons below. Remember what the apostle Paul said:
Finally, brothers and sisters, draw your strength and might from God. Put on the full armor of God to protect yourselves from the devil and his evil schemes. We're not waging war against enemies of flesh and blood alone. No, this fight is against tyrants, against authorities, against supernatural powers and demon princes that slither in the darkness of this world, and against wicked spiritual armies that lurk about in heavenly places. And this is why you need to be head-to-toe in the full armor of God: so you can resist during these evil days and be fully prepared to hold your ground.
(Ephesians 6:10-13)
I came to defeat the evil one and his "wicked spiritual armies" of dark demonic forces. I want to free you from their influence and lead you past their temptations. So rather than ignoring or fearing these powers, please understand what I said to my disciples when I was on earth. I have power over demons because I am superior to them in every way — holiness, power, and authority (Luke 11:17-22; Colossians 1:15-20).
I am in no way subject to these evil powers. I do not get my power from them. I am not helped by them. I am even hated by them. They oppose Me and all who belong to Me, but they do not have the final word or authority over Me or those who follow Me! I AM the true "man of power" like I talk about in the story below. I am "stronger and better" than the prince of demons and all his powers arrayed against me.
So you need to choose which side of this holy war you are going to take: My side or the side of evil. There is really no middle ground or no other choice.
You need to be very clear about this. Following Me is not just about ridding yourself of what is bad in your life — it is not merely adhering to a good list of "DOs and DON'Ts"! A good, clean, and ordered life sounds very good to most religionists, even to a lot of do-gooders and humanists. Yet notice what can happen to this kind of person in the scripture below: the demonic influence can slip back in and greatly corrupt the life of such a person who is not filled with My Spirit.
I AM challenging you to do more than just trying to be a good person. I want you to be My person. I call you to follow Me and let Me be your Lord. Yes, you will do good things. More than that, you will bring God's kingdom to earth. You will bring God's goodness, justice, and mercy to a world corrupted by human ego, self-will, arrogance, and other evil influences of the devil (Ephesians 2:1-7).
Your world is in a spiritual war. You have to choose a side. Despite all the talk in your world about being nice, the real question is whether or not you are My disciple. I endured the cross for you. I left the tomb in triumph despite all the forces of hell wanting to keep me captive. Therefore, I remind you of two truths:
I conquered death to give you life — unlike Satan who wants to deceive, manipulate, and destroy you.
If you follow Me, you will share in My victory over sin, death, evil, and hell!
So do more than roll your eyes at the talk about the devil and demons: choose to follow Me and find life and victory!
Verses to Live
Talking about demons is always challenging. Having authority over them makes people afraid. But make no mistake about the truth: I have defeated the power of demons. I have the authority to defeat evil, demonic forces, and Satan, and I did! I demonstrated this victory when I walked on earth as God in human flesh and then overcame the worst that Satan could do to Me.
Picture this:

Jesus is exorcising a demon that has long kept a man from speaking. When the demon is expelled, the man starts talking and the people are amazed. But then controversy erupts.

Some People:

Do you know why He can cast out demons? It's because He's in league with the demon prince, Beelzebul.

Other people want to see more, so they challenge Jesus to give them another miraculous sign. Jesus knows what they're thinking.

Jesus:

People, be logical. If a kingdom is divided against itself, it will collapse. If a ruling family is divided against itself, it will fall apart.

So if Satan's kingdom is divided against itself, won't his whole enterprise collapse? Does it make any sense to say I'm casting out demons by Beelzebul? Besides, if you're saying it takes satanic power to cast out Satan, by whose power do your own exorcists work? If you condemn Me for an exorcism, you'll have to condemn them. But if I by the power of God cast out demonic spirits, then face this fact: the kingdom of God is here, just as I've been saying.

When a man of power with his full array of weapons guards his own palace, everything inside is secure. But when a new man who is stronger and better armed attacks the palace, the old ruler will be overcome, his weapons and trusted defenses will be removed, and his treasures will be plundered. Can you see that I'm asking you to choose whose side you're on — working with Me or fighting against Me.

When a demonic spirit is expelled from someone, he wanders through waterless wastelands seeking rest. But there is no rest for him anywhere, so he says, "I'm going back to my old house." He returns and finds the old house has been swept clean and fixed up again. So he goes and finds seven other spirits even worse than he is, and they make themselves at home in the man's life so that he's worse off now than he was before.
Response in Prayer
Father God, I say this by the power of the Holy Spirit and with the conviction of my heart: Jesus is not only Lord of all, but I choose Jesus to be Lord of my life. I offer this confession and my commitment in Jesus' name and for Jesus' glory. Amen.
   ~~~Dion Todd
Our God cares so much for the lost sheep. He understands that it is not the healthy who need a physician but those who are sick. For wisdom on this subject, read today's message. This is from my book Forty Days of Love.
David Had a Little Lamb
David said to Saul, Your servant was keeping his father's sheep; and when there came a lion, or a bear, and took a lamb out of the flock, I went out after him, and struck him, and delivered it out of his mouth; and when he arose against me, I caught him by his beard, and struck him, and killed him. 1 Samuel 17:34 WEB
As a shepherd caring for the sheep, David knew each one of them. He was there when they were born, he knew their parents, he knew why they were different. He had seen this one get picked on at the water trough, and now was frightened to be around others. This other one had a black spot that set her apart from the rest. He saw the squabbles between them and who hung around with whom. Each lamb was unique and special in its own way.
When a lion or bear took one of the sheep from his father's flock, David chased it down and killed it. He rescued the lamb and brought it back. That is what shepherds are supposed to do. They go after the lost sheep and the ones that went astray for whatever reason. They try their best to protect them and keep them safe.
We work for the Father, and His number one concern is the flock, and in particular the ones that are missing when night falls. I could quote a lot of scripture, but really Jesus said it all in Matthew 18:12 and Luke 15:4 where a man with one hundred sheep left the ninety-nine to go after the one that was lost.
If you are in any kind of leadership, meditate on Ezekiel 34. As shepherds we are to rescue the ones that are dragged away by the enemy, and not feed on them. If you are lost, have gone astray, or do not know Him yet, God is seeking you and calling your name. He knows your parents, your life, who you hang out with, and He knows and understands why you act the way that you do, because He was there the whole time.
God knows your black spots and they are ok. You are created unique and He knows everything about you, including how many hairs are on your head. Your weaknesses will not make Him love you less. Don't let what you cannot seem to control drive you away from Your relationship with Him.
Prayer: Heavenly Father, I pray that You draw my heart to You. Use me to reach someone and bring them to You. Give me an encouraging word to speak and I will say it. Cause Your thoughts to flow through my mind. Increase the boldness in my life, in the name of Jesus Christ I pray.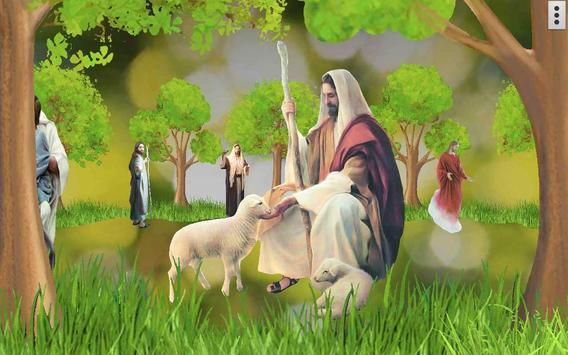 Humor—