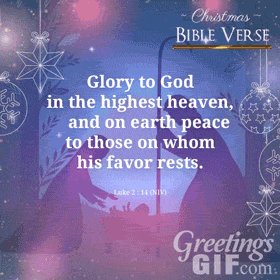 Daily Prayer~~~
The people living in darkness have seen a great light; on those living in the land of the shadow of death a light has dawned. Matthew 4:16, NIV
Dear Father in heaven, be close to us as we seek you in the quiet of our hearts. Grant us the strength of your Spirit, the strength to wait patiently for your help in our lives. Help us to hold to all that is good. Help us to feel, each one of us, that we are your children and that we may rejoice in your fatherly care. May your will be done more and more fully in us and around us. May your will be done so that we may be given ever greater freeing and your light can dawn where there is still darkness. Amen.
Christoph Friedrich Blumhardt
Brothers and sisters, break free from whatever ruts you have settled into! Whoever does not want to be set free – well, suit yourself – but don't say you are living in Christ's spirit. You can continue in the old ways and be a part of Christianity, but not of God's kingdom. You can live in Christianity but not in Christ; the gulf between the two is great. You can settle down and feather your nest and think, "Now I've got it made," but you'll never win eternity. That is something altogether different. The "city" we have now does not interest us; it cannot last. Instead, we seek the future city – the one God sets before our eyes – of which Christ is ruler.
Source: Ihr Menschen seid Gottes
New Year's Resolutions Don't Cut It
I'm skeptical of New Year's resolutions. They are too easy to make, rarely carried out, and often cover up what really needs to change. It's not that we set our sights too low; resolutions invariably sidestep root causes.
Too often we mistake the symptom for the cause. Doctors now report that an extract from the fruit of the prickly pear cactus could stave off hangover symptoms. Companies now market hangover pills that we can pop before work the next day. Things are looking up, aren't they? So much for sobriety and self-control!
If we're honest, few of us really want things to be completely different. We just want life to get better, or easier. We can handle a tune-up or face-lift, but drastic change? Medication, yes; surgery, no. Reform, maybe; revolution, never.
"All true Christian life," writes Dietrich von Hildebrand, "involves the deep yearning to become a 'new person,' and an inner readiness for something fundamentally different." The Apostle Paul stated something similar: "If anyone is in Christ, he is a new creation; the old has gone, the new has come!" The question is: Do we want the new or not?
New Year's resolutions obscure the profound transformation Jesus brings: "Behold I make all things new." They do so in several ways. Resolutions are generally self-referential, hence the obsession with diet and exercise. Also, most resolutions stem from a sense of guilt, thus our incessant preoccupation with staying in better touch with each other and spending more quality time with loved ones we otherwise neglect. Moreover, resolutions assume continuity with the present: improvement, but not transformation. Finally, most resolutions rest on sheer will-power, not on God's power.
The good news of God's kingdom, however, eclipses such good intentions. When God acts a radical reversal begins, a decisive break happens: "Drop your nets, and follow me." Our lives get turned inside out and spun around. "Valleys are made high, hills made low." But we can bring about none of these changes ourselves. God alone redeems.
So is it just a matter of "letting go and letting God"? Not at all! We are called, in the words of John the Baptist, to "prepare the way" for God's future. God expects obedience, and if we heed his commands, we can take part in the revolution he intends.
Unlike resolutions, revolutions are never started by the complacent. Unless we are dissatisfied with the way things are—not just with our personality or image—nothing will change. Only the brokenhearted, the desperate, and the oppressed crave for revolution, for freedom, and for new life. It is the captives who demand liberty. Thus, only when we recognize the chains that bind us can a change begin.
When our prayers for God's kingdom become desperate, there is hope. What keeps a recovering alcoholic off the bottle? Certainly not will-power. Inner resolve alone doesn't hack it. Any addict knows that promises are the fool's ploy for the next fall. The sooner he runs for help, the better. Similarly, God's victory comes in response to hearts that beg for change, admit their need, and go for help.
Prayer, then, is a necessity. Yet it is just the beginning. God waits for us to do what we pray for. This is the crux of the matter: simple obedience, nothing more, nothing less.
Share 
today

's verse
       —Dion Todd
Why Question Me
Then Abraham fell on his face and laughed and said to himself, Shall a child be born to a man who is a hundred years old? Shall Sarah, who is ninety years old, bear a child? Genesis 17:17 ESV
Abraham lay on his face and laughed when God told him that he would soon have a son because he was almost one-hundred years old, and his wife Sarah was ninety. Still, the following year they had a son named Isaac. What God told Abraham had now come to pass.
God is more than able to bring to pass the things that He has told you. Though you have now waited so long for something that you wanted so badly that it makes you upset to think about it, you are closer now than ever before. In the past, I have given up on things that He told me twenty years earlier, and then watched them come to pass. He is faithful.
Do not give up on the things that God has told you. Though they tarry, wait for them. He gave you the promise to help you hold on through the difficult times like now. Stay the course and stop questioning His promise.
Prayer: Heavenly Father, I believe that You will come through for me. Please show Yourself strong in My life. I know that You spoken the sun into existence and you can take care of me today, in the name of Jesus.
Bible Fun Fact: Paul gave thanks in the 1st chapter of 11 of his 13 books.
Morning, January 5
And God saw the light, that it was good, and God divided the light from the darkness. Genesis (1:4)
Light might well be good since it sprang from that fiat of goodness, "Let there be light." We who enjoy it should be more grateful for it than we are, and see more of God in it and by it. Light physical is said by Solomon to be sweet, but gospel light is infinitely more precious, for it reveals eternal things, and ministers to our immortal natures. When the Holy Spirit gives us spiritual light, and opens our eyes to behold the glory of God in the face of Jesus Christ, we behold sin in its true colours, and ourselves in our real position; we see the Most Holy God as he reveals himself, the plan of mercy as he propounds it, and the world to come as the Word describes it. Spiritual light has many beams and prismatic colours, but whether they be knowledge, joy, holiness, or life, all are divinely good. If the light received be thus good, what must the essential light be, and how glorious must be the place where he reveals himself. O Lord, since light is so good, give us more of it, and more of thyself, the true light.No sooner is there a good thing in the world, than a division is necessary. Light and darkness have no communion; God has divided them, let us not confound them. Sons of light must not have fellowship with deeds, doctrines, or deceits of darkness. The children of the day must be sober, honest, and bold in their Lord's work, leaving the works of darkness to those who shall dwell in it forever. Our Churches should by discipline divide the light from the darkness, and we should by our distinct separation from the world do the same. In judgment, in action, in hearing, in teaching, in association, we must discern between the precious and the vile, and maintain the great distinction which the Lord made upon the world's first day. O Lord Jesus, be thou our light throughout the whole of this day, for thy light is the light of men.                                 ~~~Charles H. Spurgeon
Jesus' Parables…
The Parable of the Net
47 "Once again, the kingdom of heaven is like a net that was let down into the lake and caught all kinds of fish. 48 When it was full, the fishermen pulled it up on the shore. Then they sat down and collected the good fish in baskets, but threw the bad away. 49 This is how it will be at the end of the age. The angels will come and separate the wicked from the righteous 50 and throw them into the blazing furnace, where there will be weeping and gnashing of teeth.
51 "Have you understood all these things?" Jesus asked.
"Yes," they replied.
52 He said to them, "Therefore every teacher of the law who has become a disciple in the kingdom of heaven is like the owner of a house who brings out of his storeroom new treasures as well as old."
Morning Reading
This one thing I do, forgetting those things which are behind,…I press toward the mark for the prize of the high calling of God in Christ Jesus.
Father, I will that they…whom thou hast given to me, be with me where I am; that they may behold my glory, which thou hast given to me.—I know whom I have believed, and am persuaded that he is able to keep that which I have committed to him until that day.—He who hath begun a good work in you will perform it until the day of Jesus Christ.
Know ye not that they who run in a race all run, but one receiveth the prize? So run, that ye may obtain. And every man that striveth for the mastery is temperate in all things. Now they do it to obtain a corruptible crown; but we an incorruptible. Wherefore seeing we also are surrounded with so great a cloud of witnesses.—Let us lay aside every weight, and the sin which doth so easily beset us, and let us run with patience the race that is set before us, looking to Jesus.
Phl 3:13-14 Jn 17:24 2Ti 1:12 Phl 1:6 1Co 9:24-25 Heb 12:1-2
---
Shared from PocketBible for Windows Store (http://www.laridian.com)

Week of January 1
Bedtime Stories 
I am convinced that neither death nor life,
neither angels nor demons, neither the present
nor the future, nor any powers, neither
height nor depth, nor anything else in all
creation, will be able to separate us from the
love of God that is in Christ Jesus our Lord.
—ROMANS 8:38-39 
When my grandchildren were toddlers, I read many books to them about farms, the alphabet, and how to have good manners. A more subtle theme among children's picture books is unconditional love. "Mama, do you love me?" a child asks her mother. "How much do you love me?" a bunny asks his father. With a variety of settings and characters, countless books represent children asking, "What if I ran away? What if I hurt you? What if I traveled to the moon or broke a vase or hit my sister? Would you still love me?"
"Yes," the parent says. "I will love you no matter what. I will always love you."
These cozy bedtime stories reflect a universal need that we never outgrow: the need to know that someone, somewhere, loves us without restraint or condition. What a gift we give each other when we communicate that kind of love every day. We might not say it with words. In fact, we might choose to love by not speaking but by being patient in the face of frustration, kind when someone is rude to us, or humble when it would be easier to talk about our  accomplishments. But every time we are purposeful about making love a way of life, we are affirming what we each need to hear—and what God speaks to us every day: You are loved. No matter what. Forever and always.
Thought
How would truly believing God loves you—no matter what—change your thoughts and actions in the next twenty-four hours?
Dr. Gary Chapman is the beloved best-selling author of The Five Love Languages and Love as a Way of Life.

What Jesus Did!

 'A Life in Service' — Mark 1:6-7

Sunday, January 5, 2020

[John the Baptist's] clothes were woven from coarse camel hair, and he wore a leather belt around his waist. For food he ate locusts and wild honey.

John announced: "Someone is coming soon who is greater than I am — so much greater that I'm not even worthy to stoop down like a slave and untie the straps of his sandals."
Key Thought
John's whole life was defined by his service to God and to God's Son. His clothing, his food, and his tasks were all defined by his mission — to prepare the way for the Lord. How could he live his whole life for someone else? He could do it because he defined himself as unworthy to be even the servant or slave of this someone else, this coming one who was so much greater than he. Jesus comes to us in our day and asks us to let him define our lives as well. That's what it means to call Jesus Lord — we see ourselves as unworthy to be even his servants and slaves; yet, because of his grace, we are called his sisters and brothers. For such blessings, we offer him our lives in service to him and his Kingdom.
Today's Prayer
Gracious Father, thank you for being so gracious to me. Please accept my life in service to you as my thanks and praise. In Jesus' name. Amen.
Related Scripture Readings
Unstoppable!

 'Alive!'

During the forty days after [Jesus] suffered and died, he appeared to the apostles from time to time, and he proved to them in many ways that he was actually alive. And he talked to them about the Kingdom of God.
Key Thought
Alive! Jesus' disciples had followed him for three years. Then Jesus was killed — crucified and buried. Alive? Such a thing was considered impossible. Jesus had raised others from the dead — Lazarus (
John 11:43-44
), Jairus' daughter (
Mark 5:35
, 
41-42
), and the son of the widow at Nain (
Luke 7:14-15
). But, could Jesus actually be alive? The disciples had to know for certain! So, Jesus proved to them he was alive. They saw and touched his scars on his resurrected body (
John 20:26-28
). He ate with them (
Luke 24:35-37
, 
41-43
). They heard his voice and experienced his presence. They were so convinced that Jesus was alive that they gave their lives to share his story. Their conviction opens the door for our faith that Jesus is alive!
Today's Prayer
Lord Jesus, I believe you did the seemingly impossible in the lives of others. I long for you to do the same in my life and the lives of those I love. However, I know that others have periods of doubt similar to my own. Thank you for demonstrating to those who knew you best that you were alive from the dead. The change in them convicts me. Their transformation from hiding and afraid to bold and unstoppable is one of my proofs that you are alive! Thank you, God, for all that Jesus' resurrection means! Amen.
Related Scripture Readings
Daily Wisdom:
Passion for Praise:

 'Everything Comes from Him!'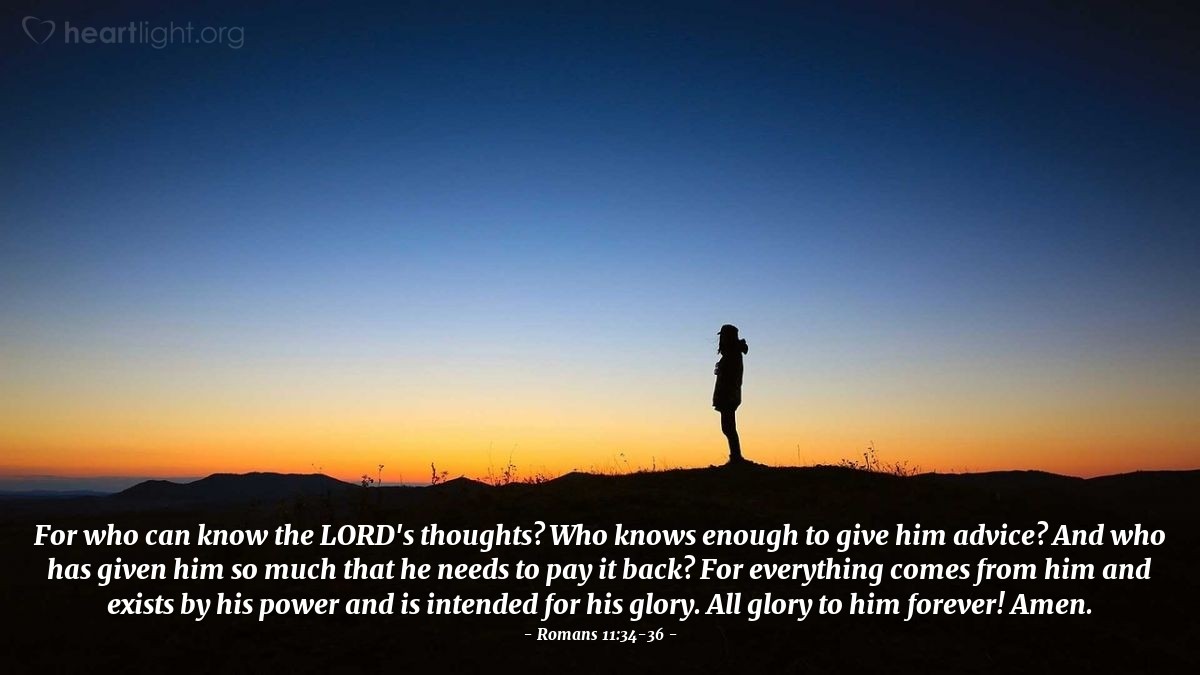 A Year with Jesus:

 'Tested True'
Note from Jesus
Dear Beloved,
Temptation. You face it. It is hard. The devil makes sure that the temptation is presented at just the right time, appealing to just the right vulnerabilities of the moment, and packaged in a way that is appealing.
Temptation. I faced it, too. Notice that I was tempted to use My power to be self-serving — to ease My hunger. I was tempted to take a shortcut around the plan of God — to bow down to the evil one, and all the kingdoms of the world would be mine without the price of the cross. I was tempted to be spectacular — I could show the world in a grand display that I was the Messiah because the Father protected Me.
You will be tempted. Temptation can come from your own desires (James 1:13-15). Temptation can be specially planned and orchestrated by the devil and his evil scheming (Ephesians 6:11). And yes, as I was tempted, the devil will tempt you to be self-serving, to take shortcuts around the requirements of God, and to be spectacular so you can call attention to yourself.
Your first line of defense against temptations is knowing the Father's will revealed in Scripture. Just as I answered each of the devil's temptations with principles from Scripture, you need to know Scripture to know how We want you to live and act so you can recall Our will for you when you face temptations. However, knowing Scripture is not sufficient to fend off your temptations. You need to know the Father and His deep and abiding love for you. When I faced these temptations, I not only knew the Scriptures, but I also knew the Father and His great love for Me.
In your trials and temptations, remember this: I faced temptations and trials, too. I know what they are like. I can help you through them. I love you. I will walk with you through temptation to strengthen, encourage, and support you. And if you fall, I will help you back up and put you back on the path of God.
Verses to Live
There is a truth I want you to hear about My temptations. This truth can bless you in your own struggles and temptations if you accept it.
For Jesus is not some high priest who has no sympathy for our weaknesses and flaws. He has already been tested in every way that we are tested; but He emerged victorious, without failing God. So let us step boldly to the throne of grace, where we can find mercy and grace to help when we need it most.
(Hebrews 4:15-16)
Here is the way Luke tells the story of My first major confrontations with the devil after my baptism. Notice that the Spirit led Me during this whole process and I emerged from this time of temptation ready to begin My ministry!
When Jesus returned from the Jordan River, He was full of the Holy Spirit, and the Holy Spirit led Him away from the cities and towns and out into the desert.

For 40 days, the Spirit led Him from place to place in the desert, and while there, the devil tempted Jesus. Jesus was fasting, eating nothing during this time, and at the end, He was terribly hungry. At that point, the devil came to Him.

Devil:

Since You're the Son of God, You don't need to be hungry. Just tell this stone to transform itself into bread.

Jesus:

It is written in the Hebrew Scriptures, "People need more than bread to live."

Then the devil gave Jesus a vision. It was as if He traveled around the world in an instant and saw all the kingdoms of the world at once.

Devil:

All these kingdoms, all their glory, I'll give to You. They're mine to give because this whole world has been handed over to me. If You just worship me, then everything You see will all be Yours. All Yours!

Jesus:

Get out of My face, Satan! The Hebrew Scriptures say, "Worship and serve the Eternal One your God — only Him — and nobody else."

Then the devil led Jesus to Jerusalem, and he transported Jesus to stand upon the pinnacle of the temple.

Devil:

Since You're the Son of God, just jump. Just throw Yourself into the air. You keep quoting the Hebrew Scriptures. They themselves say, He will put His heavenly messengers in charge of You, to keep You safe in every way. And, they will hold You up in their hands so that You do not smash Your foot against a stone.

Jesus:

Yes, but the Hebrew Scriptures also say, "You will not presume on God; you will not test the Lord, the one True God."

The devil had no more temptations to offer that day, so he left Jesus, preparing to return at some other opportune time.

Jesus returned to Galilee in the power of the Holy Spirit, and soon people across the region had heard news of Him.
(Luke 4:1-14)
Response in Prayer
Lord Jesus, thank You for sharing the pain of being human, including facing temptations. I am comforted knowing that You have experienced the challenges of temptation. I am encouraged knowing that You defeated the tempter. I am blessed to have You at the right hand of the Father interceding for me now. Thank You for being the Savior Who was one of us! Amen.
The following Holy Spirit-inspired words were spoken through the late Kenneth E. Hagin years ago to the body of Christ. They still apply today. Whosoever will, let him hear what the Spirit of God is saying to the church.
"Don't draw back. The time is near, the time is at hand. No longer can you wait; no longer can you procrastinate. No longer can you say, 'Yeah, in another day, I'll consecrate. In a later day, I'll wait on the Lord more. In another day, I will spend more time with Him. In another day, I'll put my flesh under.' No longer. Don't draw back and don't pull back.
"The Spirit of the Lord pleads with you. Come forward, more forward. Answer the call you hear in your heart. Respond unto the Spirit of God. It is not bad. It is good. The price that would be paid in the flesh is nothing compared to the glory that shall be revealed. It is not bad. Do not dread it. Do not draw back from it. It is a lie. It's a deception that has held you back. It's a lie. It's a deception that has caused you to draw back. Go on in. Taste and see that the Lord is good.
"Oh, the treasures of the things He has laid up for you. The things that your heart is hungry for. Nothing else will satisfy your soul. Nothing else will give you the answer in your heart. Nothing else will satisfy what you seek. Nothing.
"Oh, push in. Respond unto the Spirit of God. Just lay those other things aside. Humble the pride and fall before Him and wait upon Him. And as you do, your soul will blossom. Your spirit will spring forth. Yea, you will be a greater blessing unto your spouse. You'll be a greater blessing unto your family because you will bloom forth. And you won't be restricted like before. And you won't be vexed like before. And you won't be hindered like before.
"Yea, you've done some things for them (your family). You've drawn back and you said it was for them. But you have not been a blessing to them in that the full blessing of the Lord was not upon thee. But if you shall press in, though it might seem to cost that price in the beginning, it might seem like it costs you. It might seem like it costs them. Yea, but that's the only way to get to the things that they desire and the things that you desire and the things that are needed.
"Yea, the things that must be in this hour, it cannot be delayed. It cannot be delayed. It must be now. Now, now is the time. So heed the call of the Spirit's cry in your heart. Don't say, 'I'll do it by and by.' But the time is now. Do not dread or fear. It is good. Taste and see that the Lord is good. Taste and see that the Lord is good!
"Don't think it's too high a price. It's nothing in comparison to the light and the glory that shall be revealed. Draw nigh unto Him. He shall draw nigh unto thee. Seek His face. He shall reveal Himself unto thee even in a greater way. And you shall rise up and you shall be enabled to be a far greater blessing.
"And your latter end shall exceed and it shall overflow and it shall be abundant in blessing and glory and grace. And the evil one that thought to deter you and thought to lie to you and keep you from it, you shall look at him, and you shall say, 'Ha, ha, ha, ha … Your plan did not work. Ha, ha, ha, ha … It did not succeed. Ha, ha, ha, ha … I did not believe it. Ha, ha, ha, ha … I obeyed … Ha, ha, ha, ha … I ran my course. Ha, ha, ha, ha … I finished my job. Ha, ha, ha, ha. I have accomplished His will and with His glory I am filled. His grace, mercy and glory are with me day by day.'
"And those things that once held you, those things that for years, years and years deceived you and held you out; you shall look at them from that higher place. And they shall seem nothing to thee. They shall seem small and despised in your eyes. You shall look upon them in dismay and you shall say, 'Ha, ha, ha, ha, ha, ha." You shall see far, ha, ha, ha, ha … And you shall know well, and you shall move sure, and shaken shall be hell. And their power shall be confused for His authority you've used.'
"And that which they greatly feared (hell's demons) shall have happened. For they feared, they feared that the revelation of truth would come into the earth. They feared that it would come through the heavenly host that would withstand it. They feared that someone would stand. They feared that someone would seek. They feared that some would penetrate into that realm.
"When the revelation comes, the truth doth set the captives free. And that which they have greatly feared, it shall even come to pass. It'll come to pass. God shall reveal His truth unto His people. Yea, we've rejoiced in the light. And we've seen a little bit. And we moved, but, oh, there's so much more. There's so much more. And the enemy would have us just revel in what we see and what we know and not push and penetrate to hold fast to receive more. But it shall not be for a glimpse we do see. And we shall not be satisfied until the truth in our hearts abides. We shall not draw back, and we shall not fear until we have all that God would give year by year…increasing glory to glory, light to light. Not doing it in the flesh, but by the good faith fight.
"And His plan shall be accomplished, and His ways shall be straight. And then it shall be ready. He shall come. He'll not be late. And His people shall have done His bidding, and His people shall have heard His voice. And His Spirit shall have reaped the harvest through the church, and His people shall rejoice. He calleth thee higher. Continue to look down on lowly things on the ground, but look up and see what He has reserved for thee. And by faith, let your heart reach out.
"His Spirit lifts you up. Your heart has craved to know him. You shall know what your mind has hungered to know. You shall do what you were created to do."
This excerpt was taken from the final chapter of my last book, Cleansing the Temple.
In this modern day of increased media and technology, where platform, popularity and public ministry are valued and promoted far above prayer and private ministry, we need to return to our roots.
May the Lord purge us from mammon worship, every form of pride and iniquity, the wisdom of man and false success. May He purify us and make us a house of prayer.
May your own personal temple and the corporate temple of God be consecrated to Him and become a house of prayer in this hour, in this day, throughout this new year and this new decade.
Bert Farias' books are forerunners to personal holiness, the move of God and the return of the Lord. They also combat the departure from the faith and turning away from the truth we are seeing in our day. Cleansing the Temple is his most recent release. You can follow him personally on Facebook, his Facebook ministry page, or Twitter.
Humor……