Daily Prayer for 

November 10
"I am the Alpha and the Omega," says the Lord God, "who is, and who was, and who is to come, the Almighty." Revelation 1:8, NIV

Lord our God, the Alpha and the Omega, the beginning and the end, who was and is and is to come, the Almighty, we thank you for this wonderful message, which is meant for us too, even though our lives often seem empty and sad. But behold, you make all things new for each one of us. Even though we have long tormented ourselves, the light of life will dawn at last and we will be able to rejoice. Continue to protect us and our community. Wake us to new life, for you have called us to believe and to endure to the end. Whatever sorrows and hardships may come, we will remain faithful, O Lord our God. This is our promise to you. We will persevere and say joyfully, "Jesus Christ is coming to make all things new." Amen.

Thomas Merton
Our job is to love others without stopping to inquire whether or not they are worthy. That is not our business and, in fact, it is nobody's business. What we are asked to do is to love, and this love itself will render both ourselves and our neighbors worthy if anything can.
Source: Quoted in Catholic Voices in a World on Fire
     —Dion Todd
We all have issues in our lives that keep us from being perfect. If one of them is blocking you from moving forward in your life, read today's encouraging message!
Someday Never Comes
'He said to another, 'Follow me!' But he said, 'Lord, allow me first to go and bury my father.' But Jesus said to him, 'Leave the dead to bury their own dead, but you go and announce the Kingdom of God.' Another also said, 'I want to follow you, Lord, but first allow me to bid farewell to those who are at my house.' But Jesus said to him, 'No one, having put his hand to the plow, and looking back, is fit for the Kingdom of God.' Luke 9:59 WEB
Jesus called some people to follow Him, but they began to make excuses. Two said that while they would really like to follow Him, they had some things to do first. The third one replied that he needed to bury his father. Though if the man's father had been a corpse at home, then he would not have been with Jesus, but occupied with the funeral. So the story implies that he wanted to stay at home until his father died one day.
Jesus called them, they all said they wanted to go, but each one had reasons why they could not do that right now. There is no telling what they missed in life. They might have been listed with Peter, James and John if they would have accepted His call. It could have been them walking on the water with Peter and Jesus, but their life was too busy. What a scary thought.
I have talked with people who desperately need change in their lives, but they always put it off to a future date. Instead of getting serious with God, they would say something like: 'Let me deal with this first.' Then a decade goes by and they still have not dealt with it. Your life is passing by you right now and there is nothing more important than your relationship with Jesus. Turn to Him, and then He will help you put your house in order.
There have been times that I have stumbled while walking with the Lord, sometimes for long periods. Like the prodigal son, when I came to my senses (Luke 15:17), I would go and pray for a while and every single time it has been: "Welcome back! Now let's go forward." The past has never been a problem with God and the moment that you are ready to face it, He will wash it from you. He is only interested in our future.
God knows our life is fleeting, and He wants us to make the most of it. Jesus asked those people to follow Him, and they began to make excuses why they could not at this time. That tells us that not everyone who is called, actually goes. Don't let your past hold you back from your future. The ones who made excuses, went back home to their plows. You can do that, but the ones who followed Him became the ones that we read about today.
When you stumble, repent, get up, and keep going. Take the risk. Don't look back. This is real. Jesus never said that it would be easy to follow Him. The Apostles led lives filled with trials and tribulations, while also filled with unspeakable joy. Let us be so full of the Holy Spirit that we bring change to our surroundings like they did.
Prayer: Heavenly Father please guide me, teach me, draw me and my family to You. Use me today just as I am and if there is something that needs to change, reveal it to me so that I can deal with it. Please lead me into divine encounters, in the name of Jesus Christ I pray.
Bible Fun Fact: As a sign to Hezekiah, God caused the sun's shadow on a sundial to go back ten degrees (Isa 38:7-8).
Sunday's Bible Art…

What Jesus Did!

 'The Lord Needs It!'

After telling this story, Jesus went on toward Jerusalem, walking ahead of his disciples. As he came to the towns of Bethphage and Bethany on the Mount of Olives, he sent two disciples ahead. "Go into that village over there," he told them. "As you enter it, you will see a young donkey tied there that no one has ever ridden. Untie it and bring it here. If anyone asks, 'Why are you untying that colt?' just say, 'The Lord needs it.'" So they went and found the colt, just as Jesus had said. And sure enough, as they were untying it, the owners asked them, "Why are you untying that colt?" And the disciples simply replied, "The Lord needs it." So they brought the colt to Jesus and threw their garments over it for him to ride on.
Key Thought
What an attitude! If the Lord needs it, I'll offer it. If the Lord wants it, I'll do it. No questions asked. No explanation needed. No hesitation found. We've seen a rich man turn back from following Jesus because the Lord told him to do something he wouldn't do (
Luke 18:21-23
). That is not the case here. 
"The Lord needs it!"
 Such a simple explanation was met with an equally simple response — no words, just compliance. Little did the owners know that their act of submission and obedience to Jesus' need would bring about such a glorious event — the Triumphal Entry that is described in the following verses. So the question each of us needs to ask ourself today is this: "What does the Lord need from me?" May our responses be the same as the unnamed owners of the donkey.
Today's Prayer
God of glory and grace, my heavenly Father, please work on my heart. Do what is necessary to keep it soft and responsive to your will. May I always be open to whatever your Son needs of me. May I respond without hesitation. May you be glorified and your Kingdom be served in my willingness to obey. In Jesus' name. Amen.
Related Scripture Readings
Daily Wisdom: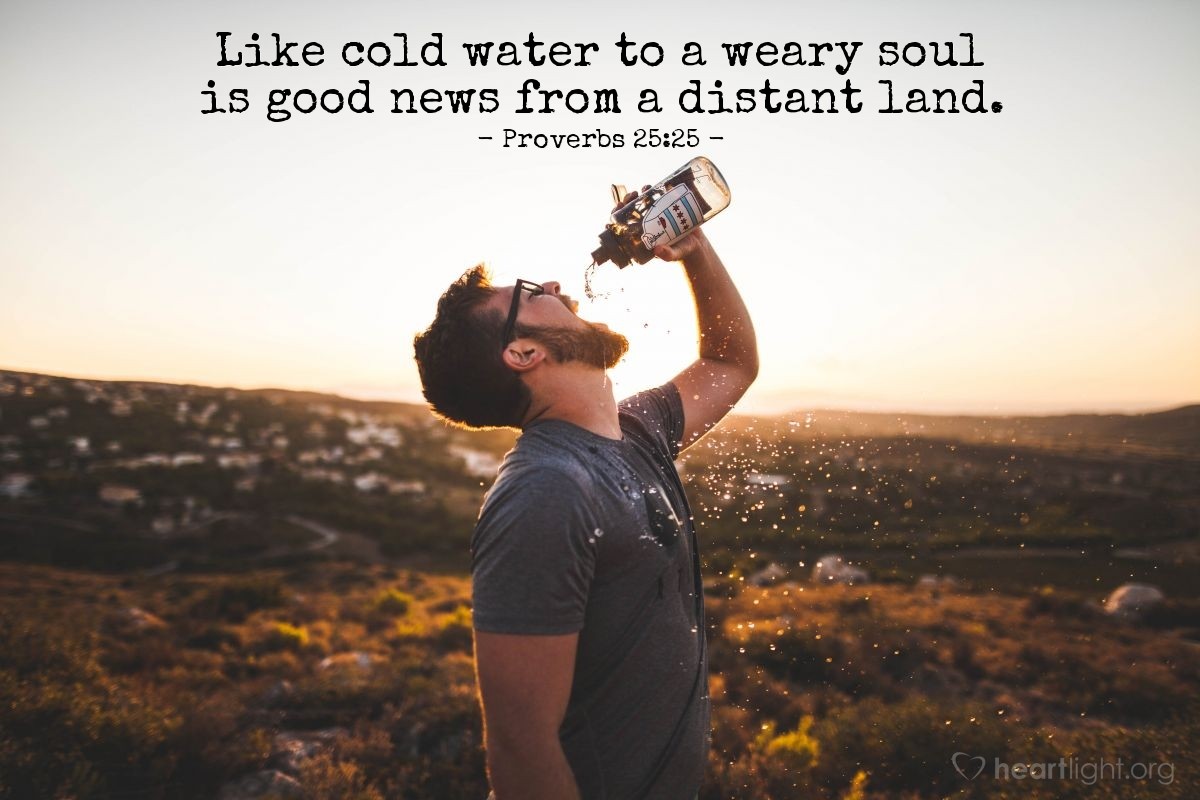 Passion for Praise:

 'He Alone is Your God!'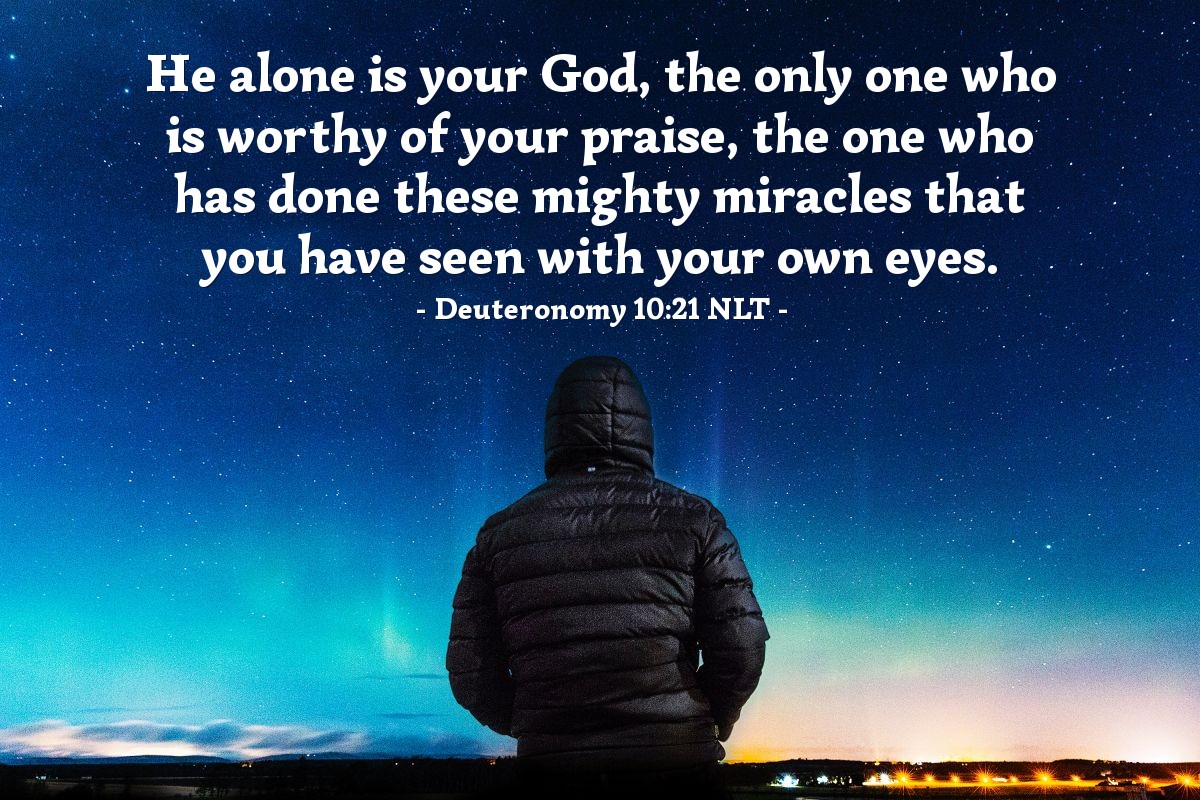 Spiritual Warfare:

 'Spousal Mistreatment Hinders Prayer'

God's Power for Our Battles

In the same way, you husbands must give honor to your wives. Treat your wife with understanding as you live together. She may be weaker than you are, but she is your equal partner in God's gift of new life. Treat her as you should so your prayers will not be hindered.

Lord, thank You for my spouse. Thank You that she has put up with me and encouraged me and been faithful to me in spite of my self-centeredness and pride. Help her to forgive me for being so flippant and unappreciative in the past, Lord, and help me from now on to express my love for her more often and with more tenderness. I confess that I do this not only to obey Your instructions here but also so my prayers for others won't be hindered anymore. In Jesus' Name, Amen.
A Year with Jesus:

 'Be Holy!'
Note from Jesus
Dear Holy One,
You are a saint! The term means "holy one." That is what you are because of your redemption purchased with My blood. I have made you a "priest" and part of "a royal order of priests who offer up spiritual sacrifices." Like "living stones" you are being "assembled" into the holy dwelling place for Us — Father, Son, and Spirit. Being a saint means that you have dedicated and set apart your life to live for the Father's purpose in your world.
I know a common saying in your world is, "I'm no saint!" However, if you have been reborn into My family, if you are truly My disciple, then you are not only a child of the Father, you are also a saint! You are a person living for God's purposes and seeking to reflect God's righteous character and gracious compassion in your life. You are part of My holy people who are a "royal order of priests, a holy nation… so that you may proclaim the wondrous acts of the One Who called you out of inky darkness into shimmering light." Don't downplay what I have made of you. Don't shortchange the role I have asked you to fulfill in a world of darkness and decay.
Peter's point in the verses below is clear: Be holy! Live up to who you are!
"Be holy in all you do" because of Who your Father is: He is holy, so you must reflect that holiness in all that you do.
Be holy because you know a great "price was paid to redeem you" from your old life that led to destruction. Your redemption price was paid by My "precious blood" when I offered Myself as the "perfect and unblemished sacrificial lamb."
Be holy because you have been reborn through the living and enduring "word of God."
Be holy because "you have tasted and found the Lord to be good."
Be holy because you are part of "a holy order of priests who offer up spiritual sacrifices." You are being "assembled into a spiritual" temple where We live.
Be holy because you are "chosen" and "royal" and because you are designated to be "holy"! As Peter says it, you are "God's own"!
Be holy because "you don't belong in this world. You are resident aliens living in exile" among people who don't understand you or appreciate you. However, as they get to know you, as they see your honorable behavior, as they witness your holy life, and as you live obediently to My will, you will be light to their darkness and salt to their decay (Matthew 5:13-16). Your influence upon the world around you will matter.
Be holy. Live up to who you are. Be who the Father has made you to be based on your faith and rebirth into Our family. Even if you suffer for your faith, be holy in the face of suffering knowing that your example and sacrifice will influence others to know Me and be ready for My return.
Verses to Live
The following collection of verses comes from 1 Peter chapters 1 and 2. Peter wrote to folks facing trials and persecutions. He knew their suffering, especially suffering for doing what was right, was unfair. His first answer about how they should deal with their situation, the answer that I shared in My note yesterday, focused on praise. The disciples needed to rejoice in their living hope they had in Me. Today's verses are Peter's reminder to them of their new and exalted identity as My people who were purchased by My sacrifice and called to a clear purpose — 
"so that you may proclaim the wondrous acts of the One Who called you out of inky darkness into shimmering light."
 Tomorrow's verses will emphasize that if they were going to suffer, they needed to make sure they suffered for doing what was right and not for doing what was wrong.
So get yourselves ready, prepare your minds to act, control yourselves, and look forward in hope as you focus on the grace that comes when Jesus the Anointed returns and is completely revealed to you. Be like obedient children as you put aside the desires you used to pursue when you didn't know better. Since the One Who called you is holy, be holy in all you do. For the Scripture says, "You are to be holy, for I am holy." If you call on the Father Who judges everyone without partiality according to their actions, then you should live in reverence and awe while you live out the days of your exile.

You know that a price was paid to redeem you from following the empty ways handed on to you by your ancestors; it was not paid with things that perish (like silver and gold), but with the precious blood of the Anointed, Who was like a perfect and unblemished sacrificial lamb. God determined to send Him before the world began, but He came into the world in these last days for your sake. Through Him, you've been brought to trust in God, Who raised Him from the dead and glorified Him for the very reason that your faith and hope are in Him.

Now that you have taken care to purify your souls through your submission to the truth, you can experience real love for each other. So love each other deeply from a pure heart. You have been reborn — not from seed that eventually dies but from seed that is eternal — through the word of God that lives and endures forever
(1 Peter 1:13-23)

So get rid of hatefulness and deception, of insincerity and jealousy and slander. Be like newborn babies, crying out for spiritual milk that will help you grow into salvation if you have tasted and found the Lord to be good.

Come to Him — the living stone — Who was rejected by people but accepted by God as chosen and precious. Like living stones, let yourselves be assembled into a spiritual house, a holy order of priests who offer up spiritual sacrifices that will be acceptable to God through Jesus the Anointed.
(1 Peter 2:1-5)

But you are a chosen people, set aside to be a royal order of priests, a holy nation, God's own; so that you may proclaim the wondrous acts of the One Who called you out of inky darkness into shimmering light. Once you were not a people, but now you are God's people; once you had not received mercy, but now you have received it.

Beloved, remember you don't belong in this world. You are resident aliens living in exile, so resist those desires of the flesh that battle against the soul. Live honorably among the outsiders so that, even when some may be inclined to call you criminals, when they see your good works, they might give glory to God when He returns in judgment.
(1 Peter 2:9-12)
Response in Prayer
O Father, forgive me for not valuing who I am in Jesus. Forgive me for not living up to what You have made me and declared me to be. Too often I get caught up in the day-to-day messes of my world. I so easily forget that You have put me where I am to be a witness to Your grace, mercy, and redemption. I need strength to be bold. I yearn for holy wisdom. I long to boldly proclaim Your wondrous grace that has delivered me from my darkness into Your "shimmering light" of salvation and purpose. I ask for this strength and courage in Jesus' name. Amen.
Timely Truths
Loving Someone You Can't Stand
How do we get past our dislike?
by Alan Smith (07/13/2013)
Doctor:
"I see you're over a month late for your appointment. Don't you know that nervous disorders require prompt and regular attention? What's your excuse?"
Patient:
"I was just following your orders, Doc."
Doctor:
"Following my orders? What are you talking about? I gave you no such order."
Patient:
"You told me to avoid people who irritate me."
Unfortunately, we don't always have the option of avoiding people who irritate, people who hurt us, people who offend us. In fact, sometimes those who irritate us the most are found right in our home (or in our church building). So how should we deal with them?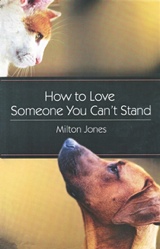 Milton Jones has written a wonderful book entitled "How to Love Someone You Can't Stand" which I highly recommend (you can find it at Amazon.com). In this book, Jones lists six godly principles which are derived from Romans 12:
The bottom line is that we do not
overcome evil with evil by retaliating!
The bottom line is that we do not overcome evil with evil by retaliating and seeking to "get even". The only way to overcome evil is with good:
Don't let evil conquer you, but conquer evil by doing good (Romans 12:21).
It is never easy to respond to those who do us wrong in a way that is godly, but it is only by following the example of Jesus Christ that we can truly have an influence on the world around us.
But when you do good and suffer, if you take it patiently, this is commendable before God. For to this you were called, because Christ also suffered for us, leaving us an example, that you should follow His steps… (1 Peter 2:19-20).
© Alan Smith. Used by permission. This devotional was reprinted from Thought for the Day.

"Loving Someone You Can't Stand" by Alan Smith is licensed under a Creative Commons License. Heartlight encourages you to share this material with others in church bulletins, personal emails, and other non-commercial uses. Please see our Usage Guidelines for more information.
Funny-bone Time…
Cartoon from Jeff Danziger