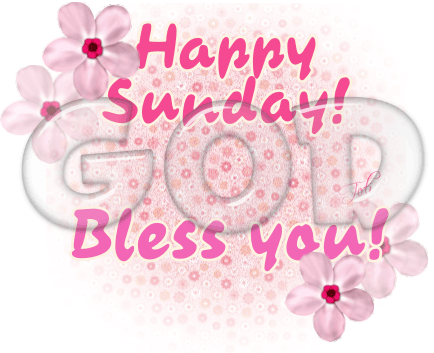 Daily Prayer for 

June 23
And over all these virtues put on love, which binds them all together in perfect unity. Let the peace of Christ rule in your hearts, since as members of one body you were called to peace. And be thankful. Colossians 3:14–l5, NIV

Lord our God, grant your peace in our hearts. Grant that we may be your children, allowed to serve you in true peace through the forgiveness of sins. Turn your eyes to the world and its sin, that something new may come for all who are deeply unhappy, groaning under the anguish of their lives. Your mercy is great, your compassion is beyond measure. For Jesus Christ's sake you will bring into the world the salvation that is promised. You will bring the great day of Jesus Christ the Savior, who has shed his blood for us. He can come to those now in need and misery, bringing his peace and his power into their hearts so that even death turns into life and everything serves your praise and glory, Lord our God and Father in heaven. Bless us and bless our nation. May life from heaven grow in those who understand you and who are to be your people. May your will be done, Lord God, until your kingdom comes in its fullness and all the world may see that Jesus Christ is the Lord, to your glory, O God
our Father. Amen.
J. Heinrich Arnold
Jesus came as a physician for the sick and a shepherd for the lost – not only for the just and righteous. He is God's love at work on earth. If we really understand this, we will realize that following Jesus means suffering. It cannot be a comfortable way.
Source: Discipleship

Today's Verse: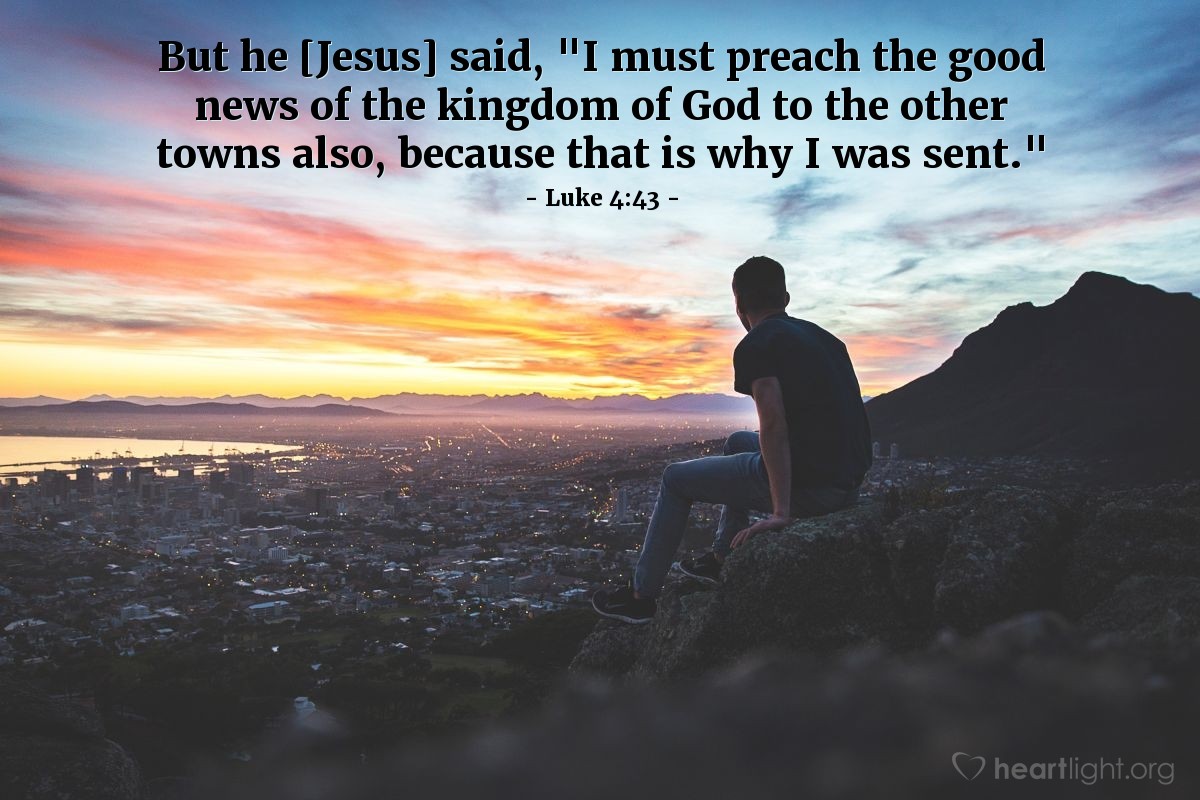 Thoughts on Today's Verse…
When you think about the large cities of our modern world, what do you think about? Jesus sees them, and passionately yearns for the lost people in those great cities to be saved!
My Prayer…
Most holy and loving God, revive in us, your Church, a passion to reach the lost people of the world's great cities with the gospel and grace of your Son. In the name of the world's only true Lord and Savior, Jesus, I pray. Amen.
Passion for Praise:

 'Solid Rock'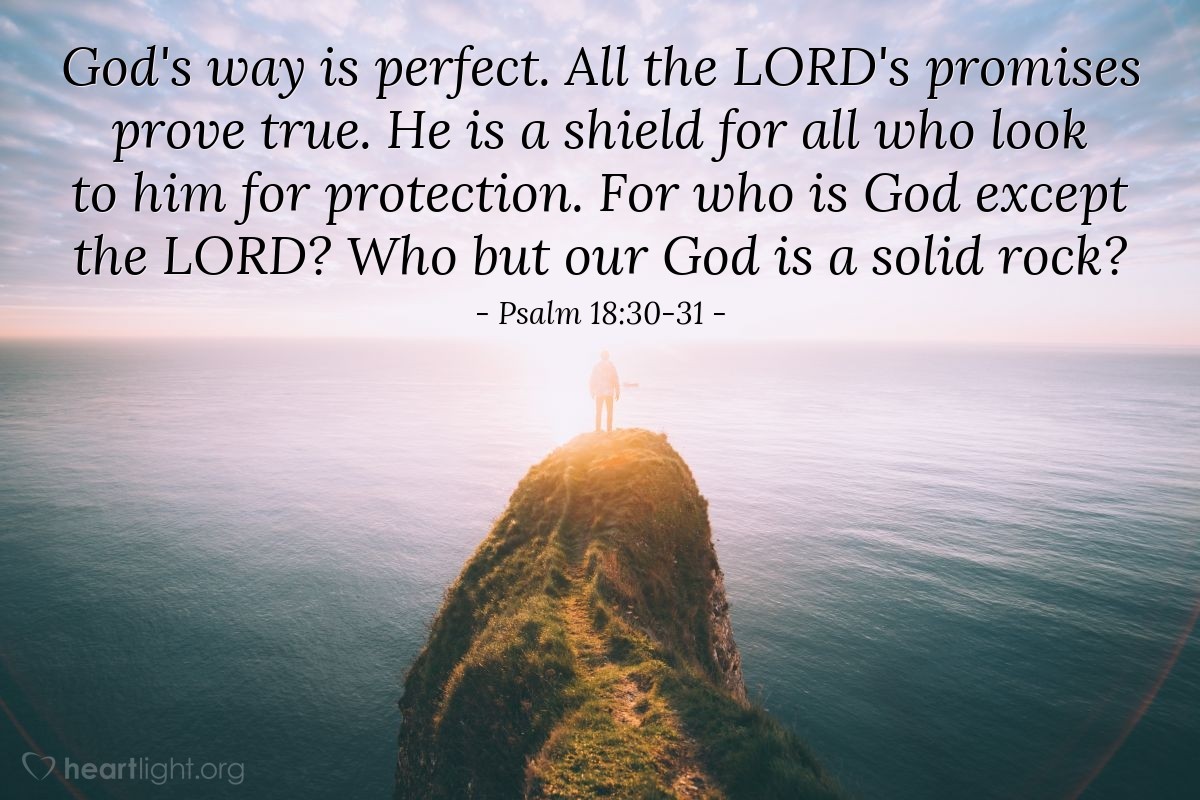 with Jesus:

 'Growing through Problems'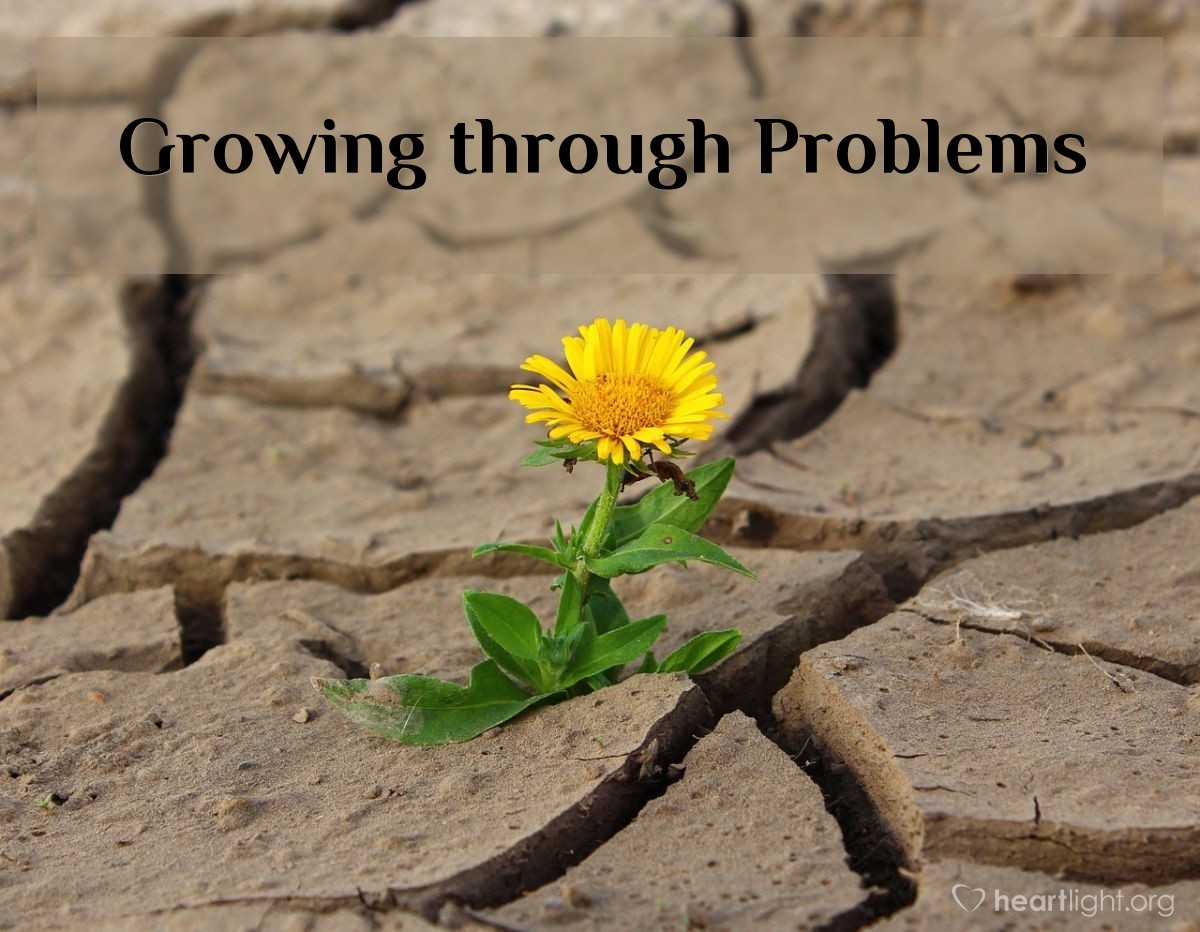 Note from Jesus
Dear Beloved,
The apostle Paul spoke the truth about Our — Father, Son, and Spirit's — desire for Our new covenant people when he wrote:
So in Christ Jesus you are all children of God through faith, for all of you who were baptized into Christ have clothed yourselves with Christ. There is neither Jew nor Gentile, neither slave nor free, nor is there male and female, for you are all one in Christ Jesus.
(Galatians 3:26-28 NIV)
However, it often takes time for social reality to be brought into conformity with My will. So My disciples must always seek to live the values and ethics of My kingdom even if the world doesn't appreciate those values.
Almost everyone in the earliest days of the church was Jewish. Prejudice was a significant problem. Sometimes that prejudice manifested itself toward non-Jews coming into My spiritual family — the dominant problem addressed in Acts chapters 10-15. However, prejudice was also an issue between sub-groups within the Jewish community. In the verses below, Grecian Jews who were in Jerusalem and who had become My disciples made an accusation of discrimination. Their widows who did not speak the native language in Jerusalem were being overlooked and were going hungry while the native-speaking widows were receiving better care and more ample provision as the early Christians shared their possessions (Acts 4:32-35).
Rather than denying the accusation of prejudice or ignoring this charge of discrimination, My apostles acted very wisely. Notice what they did:
Openness
The apostles brought all the community of disciples together to discuss this issue — no secret meetings and no sweeping the problem under the rug!
Calling
The apostles pointed out that their primary calling was to proclaim the message they had received from God.
Involvement
The apostles called on the church family to be involved in the solution to this problem — more than just being open with the communication, the apostles were asking for help in selecting men to find a solution.
Direction
The apostles gave clear criteria for selecting those who would be part of the ministry team to the Grecian widows and asked the whole congregation to put forward leaders who fit this description.
Participation
The congregation of believers selected seven men who fit the criteria of being full of the Spirit and wisdom.
Empathy
The congregation recognized the need for those who could understand both the language of the Grecian widows and also their plight as hungry foreigners in the homeland of their ancestors. So they chose men who had Greek names — one was even a non-Jewish proselyte — and who would be familiar with the Greek language these widows spoke.
Appointment
The apostles publicly commissioned or ordained these men for service and publicly prayed for their ministry.
Growth
The problem was overcome, the message continued to spread, and many came to faith in Me.
Equipping
Some of these men selected to serve the widows later became very important leaders in other ways.
Focus
The apostles devoted themselves to their calling — prayer and sharing My message — while encouraging and equipping others to engage in ministry.
Before you read the verses below, review the ten principles of great leadership and congregational problem-solving that are listed above. These are great principles to put into practice among My people today. Every problem has a potential for disaster or development. Led by the Holy Spirit, the apostles turned this potentially crippling problem into an opportunity for the development and growth of My disciples.
Verses to Live
Imagine how unaddressed prejudice could have wrecked the growth of My early church. However, the Spirit's guidance through Godly leaders turned around this potential disaster. Instead of disaster, the actions of My leading disciples became the springboard for greater growth. It also provided a new group of leaders the opportunity for development and service.
Things were going well, and the number of disciples was growing. But a problem arose. The Greek-speaking believers became frustrated with the Hebrew-speaking believers. The Greeks complained that the Greek-speaking widows were being discriminated against in the daily distribution of food. The twelve convened the entire community of disciples.

The Twelve:

We could solve this problem ourselves, but that wouldn't be right. We need to focus on proclaiming God's message, not on distributing food. So, friends, find seven respected men from the community of faith. These men should be full of the Holy Spirit and full of wisdom. Whomever you select we will commission to resolve this matter so we can maintain our focus on praying and serving — not meals — but the message.

The whole community — Greek-speaking and Hebrew-speaking — was very pleased with this plan, so they chose seven men: Stephen (a man full of faith and full of the Holy Spirit), Philip, Prochorus, Nicanor, Timon, Parmenas, and Nicolas (a Greek-speaking convert from Antioch). These men were presented to the apostles, who then prayed for them and commissioned them by laying their hands on them. The message of God continued to spread, and the number of disciples continued to increase significantly there in Jerusalem. Even priests in large numbers became obedient to the faith.
(Acts 6:1-7)
Response in Prayer
O Father, please bless our leaders in Your church today. Give us the courage to select leaders based on their Spirit-led wisdom and their ability to serve, with empathy, those who need to be served. I pray that Your leaders can be open and courageous in dealing with problems like prejudice, division, and hunger among Your people. Help us, O LORD, to demonstrate Your love for all people in the way we treat each other. In Jesus' name, I pray. Amen.
The Daily Word of Hope Devotional
—Dion Todd
When You Cannot Face the Wind
Now when the south wind blew gently, supposing that they had obtained their purpose, they weighed anchor and sailed along Crete, close to the shore. But soon a tempestuous wind, called the northeaster, struck down from the land. And when the ship was caught and could not face the wind, we gave way to it and were driven along. Acts 27:13 ESV
Paul was now a prisoner and being carried by ship to eventually witness to Caesar, but on the way they were caught in a terrible storm. They could not face the strength of the wind and were driven by the storm for two weeks, completely out of control.
However, they were completely in God's control because He controlled the wind that drove them. They finally landed on a beach, and the Holy Spirit used Paul to heal all the diseases on the entire island of Malta. They all came to know the Lord. It was just a side trip on his journey.
Sometimes in life we face winds like this, and no amount of prayer, or giving, or crying seems to change our course. Just remember that when a storm blows you off course that God is controlling the direction of the wind. We will be driven right to where God wants us to be.
Prayer: Heavenly Father, I know that You control the wind and that this will pass. I will come through this and have a testimony of Your greatness in the name of Jesus I pray.
Bible Fun Fact: There are 180,552 words in the New Testament (KJV).
Now Some Humor…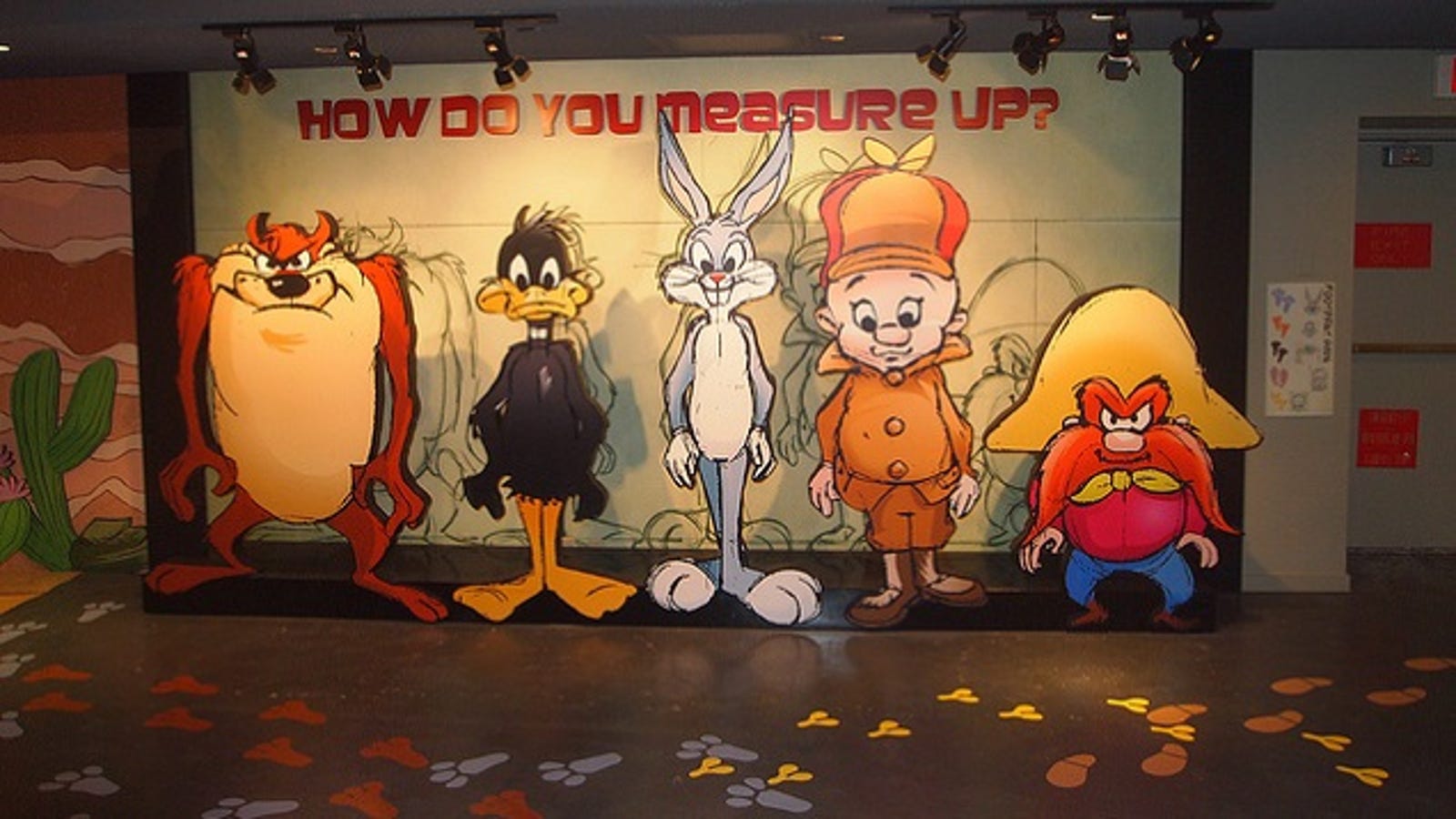 Well, family members began their road trip this morning and it is RAINING!  I wish them safe and fun travels…..may God watch over them and protect them……….Have a good time, guys!!!!  We love you!!