Daily Prayer for May 26
Blessed are the poor in spirit, for theirs is the kingdom of heaven. Matthew 5:3, NIV

Dear Father in heaven, we thank you for wanting to give us happiness and for holding our earthly life firmly in your hands. May we have the confidence that we are in your hands. Grant us the light of faith. Let this light of faith guide us in material things and help us to wait in patience until the doors open for us to pass through according to your pleasure. So bless us all. Bless our life. May we grow joyful and free of heart through all that Jesus Christ gives. On the foundation he establishes for us may your divine working, your fatherly love, lift and support us throughout our lives. Amen.
Timothy Keller
If the God of the Bible exists, and there is a True Reality beneath and behind this one, and this life is not the only life, then every good endeavor, even the simplest ones, pursued in response to God's calling, can matter forever.
Source: Every Good Endeavor: Connecting Your Work to God's Work
Verse of the Day
for Sunday, May 26, 2019
O LORD, you are my God; I will exalt you and praise your name, for in perfect faithfulness you have done marvelous things, things planned long ago.
Thoughts on Today's Verse…
While there are many things for which we can praise God, one of the most significant is his faithfulness to do what he has planned and promised. While many of us are big dreamers and schemers, only God can accomplish the marvelous plans that he alone can make!
My Prayer…
Amazing and awesome God, thank you for planning a world so full of variety and beauty. Thank you for your amazing and wonderful works. Thank you for having a plan of salvation for us even before the creation of the world. Please help me be more diligent and disciplined in the plans I make to honor you and bring you glory. In Jesus' name I praise you. Amen.

What Jesus Did!

 'Affirming Her Faith to Give Her Peace' — Luke 8:44-48

Sunday, May 26, 2019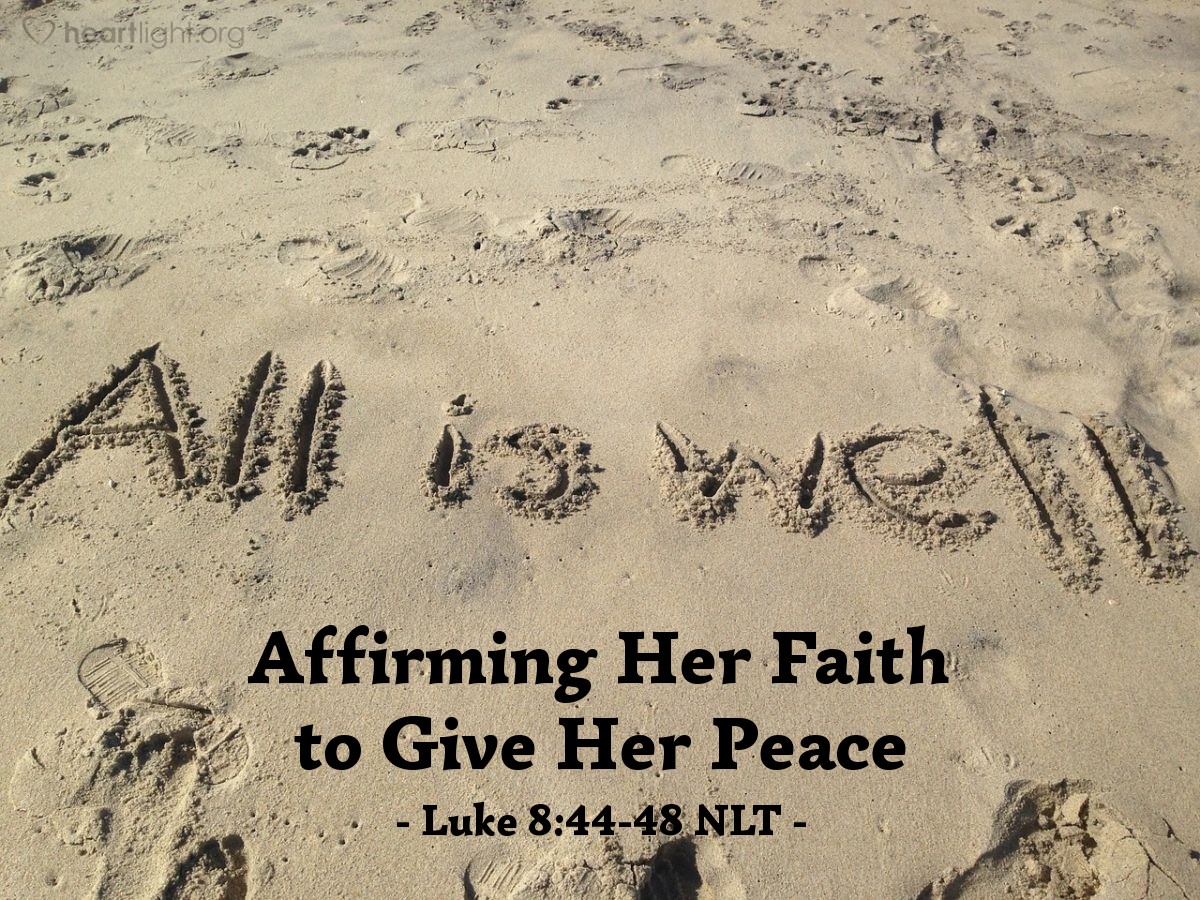 Coming up behind Jesus, she touched the fringe of his robe. Immediately, the bleeding stopped. "Who touched me?" Jesus asked. Everyone denied it, and Peter said, "Master, this whole crowd is pressing up against you." But Jesus said, "Someone deliberately touched me, for I felt healing power go out from me." When the woman realized that she could not stay hidden, she began to tremble and fell to her knees in front of him. The whole crowd heard her explain why she had touched him and that she had been immediately healed. "Daughter," he said to her, "your faith has made you well. Go in peace."
Key Thought
This woman comes for healing. She receives much more than that. Jesus refuses for the woman to receive an anonymous miracle. Instead, he has her come forward and then praises her faith and dismisses her to live in peace. She is not only healed; she is praised! In her fear she ventures out in faith and receives a double blessing.
Today's Prayer
O LORD God, my Abba Father, may my faith be as bold and as unrelenting as this woman's faith. Stir me to courage and action. In Jesus' name, I pray. Amen.
Related Scripture Readings
Daily Wisdom:

 Proverbs 28:26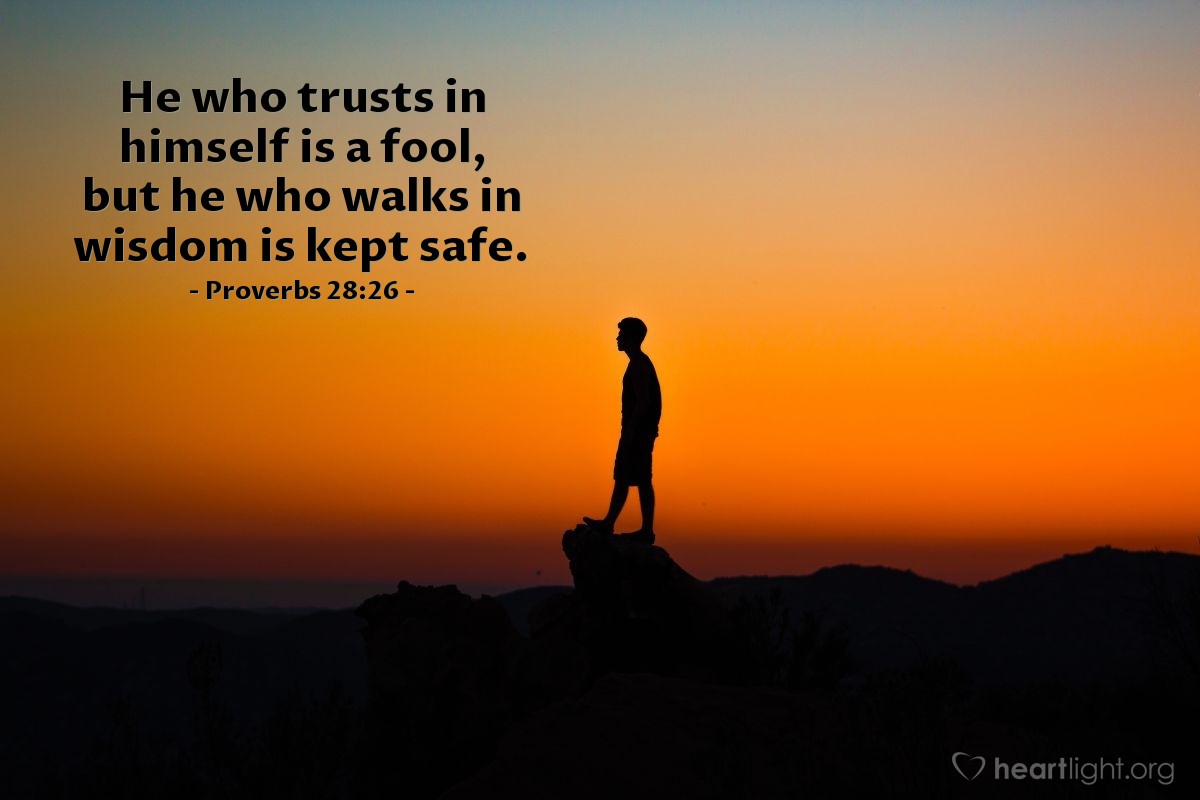 Spiritual Warfare:

 'The Lord Is Our Only Brag!'

God's Power for Our Battles — Sunday, May 26, 2019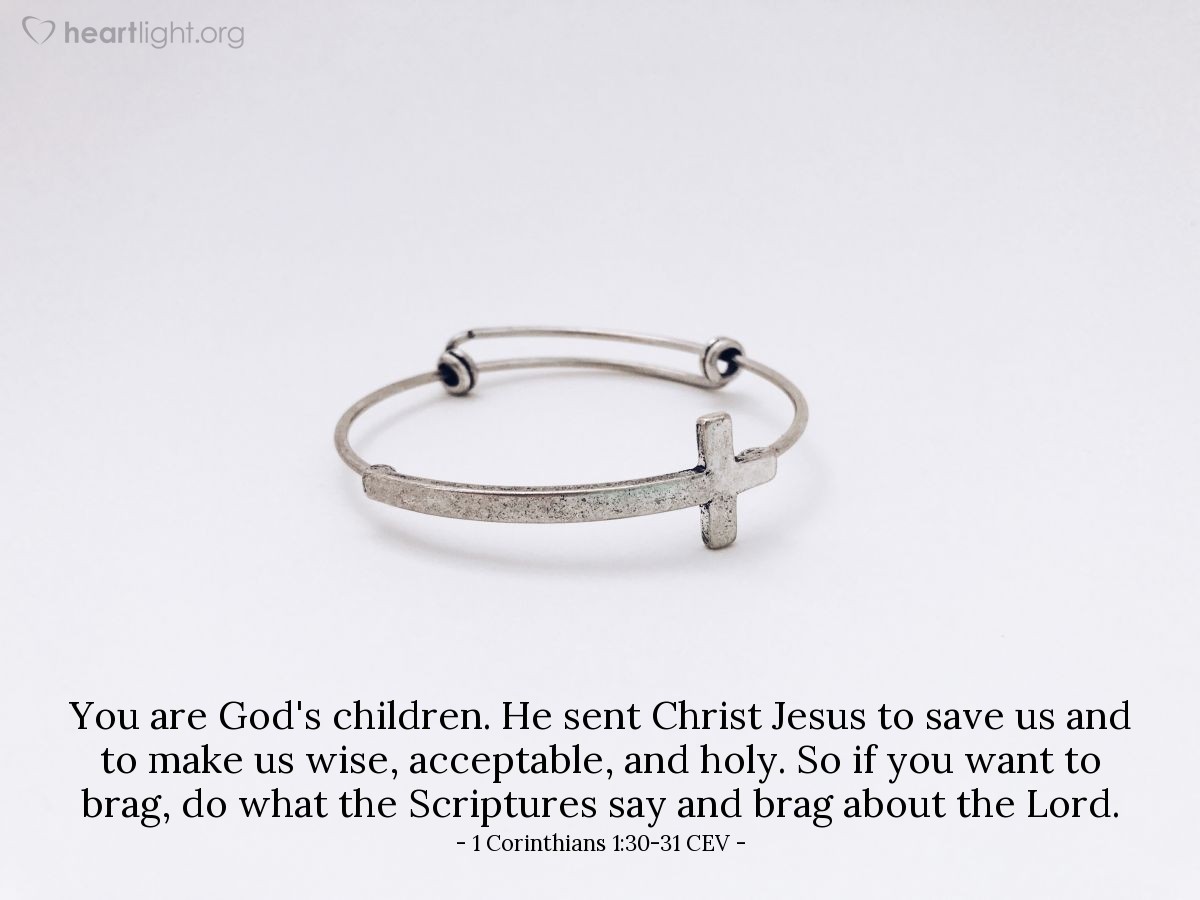 Today's Prayer
Lord, help me to brag often and loud about Jesus Christ and all You have done for me through Him. Thank You! Salvation comes through Him. Thank You for the acceptance into Your Kingdom that only comes through Christ alone. Thank You for the wisdom I can receive through Christ. Lord, give me more. Thank You for the holiness that comes from being In Christ Jesus. I want Your righteous character to take over my heart and fill my life. I want to overflow with Your holiness. I want to share Your love to those around me because Your Spirit fills me. Dear Lord, I will continue to brag only about You and what You have done! In Jesus' Name, Amen.
with Jesus:

 'Back at the Beginning?'
Note from Jesus
Dear Disciple,
Sometimes things have a way of repeating themselves. The events in the verses below occurred after My resurrection. The apostle Peter and six of My other disciples were back where Peter was when I first called him to follow me (Luke 5:1-11); they were fishing. Once again, they caught no fish during a long night of fishing. Once again, I directed them how to catch fish, and they netted a huge haul of fish. After experiencing the miraculous catch of fish earlier when I was calling My first disciples, Peter fell at My feet and said:
I can't take this, Lord. I'm a sinful man. You shouldn't be around the likes of me.
(Luke 5:8).
I then called Peter to leave his life as a fisherman and follow Me to start reaching people with My good news.
After over three years of ministry with Me, Peter was back where he began. But I needed him ready to lead My disciples to take the good news to the world. However, Peter's failure stood in the way. Despite My warning, he denied Me three times on the night I was betrayed. Despite his claims that he would not fail Me even if the other disciples did, he failed to live up to his word. Peter's failure stood in the way of his leadership.
There was that other problem in the verses below: a problem symbolized by Peter's jumping into the water, swimming ashore, and leaving the other men behind in the boat to take care of the fish. Peter needed to humble himself, do the little things that needed to be done and live faithfully for Me. Most importantly, the confession that he was a sinful man didn't happen this second time. Enough time had passed for Peter to own the ways he had failed Me on the night I was betrayed. He had not done so. My appearance to Peter and the apostles on the beach — see the verses below — was My third appearance to them after My resurrection. Peter had not yet confessed his failure and asked for forgiveness from the disciples or Me.
Bottom line: Peter's failure and his brash bravado stood in the way of his being a great servant leader in the new church that was about to be born. So I began My ministry of restoration with Peter. I would firmly, but lovingly, help him confront his failure in front the men who knew it best. I seized this opportunity to help Peter remember — to remember his initial call to become a fisherman for people and follow Me and to remember his failure to live up to his brash promises.
In tomorrow's verses, you will join Me as I directly but lovingly confront and restore Peter. Today, however, I want you to think about how your own sin and failure can make you feel as if you have to start all over and as if you have to win My trust and earn your right to My grace. Please know that is not true.
I long to forgive and restore you. I do ask that you own your failure, that you trust the sufficiency of My grace, and that you get back to following Me. But don't let shame destroy you. Don't let your pride keep you from being honest with Me and others. Don't let the evil one cloud your heart with doubts about My love for you. I long to restore you. I want to use you to grow My kingdom and share My grace. I will use your failures to help you learn to be gracious and empathetic with others so they can be restored, too. I did it with Peter. I will do it with you!
Believe in My love for you. Rely on the grace I have for you. Trust the plans that I have to use you. Follow me!
Verses to Live
Notice how similar this situation is to the first call of Peter (
Luke 5:1-11
). Then notice how these two events are different.
Why do you think I chose for this to be the scene of My third appearance to the apostles after My resurrection?
What do you think would have happened to Peter and his leadership if I had not confronted him about his failure before I returned to the Father?
There was one other time when Jesus appeared to the disciples — this time by the Sea of Tiberias. This is how it happened: Simon Peter, Thomas (the Twin), Nathanael (the Galilean from Cana), the sons of Zebedee, and two other disciples were together.

Simon Peter (to disciples):

I am going fishing.

Disciples:

Then we will come with you.

They went out in the boat and caught nothing through the night. As day was breaking, Jesus was standing on the beach; but they did not know it was Jesus.

Jesus:

My sons, you haven't caught any fish, have you?

Disciples:

No.

Jesus:

Throw your net on the starboard side of the boat, and your net will find the fish.

They did what He said, and suddenly they could not lift their net because of the massive weight of the fish that filled it. The disciple loved by Jesus turned to Peter and said:

Beloved Disciple:

It is the Lord.

Immediately, when Simon Peter heard these words, he threw on his shirt (which he would take off while he was working) and dove into the sea. The rest of the disciples followed him, bringing in the boat and dragging in their net full of fish. They were close to the shore, fishing only about 100 yards out. When they arrived on shore, they saw a charcoal fire laid with fish on the grill. He had bread too.

Jesus (to disciples):

Bring some of the fish you just caught.

Simon Peter went back to the boat to unload the fish from the net. He pulled 153 large fish from the net. Despite the number of the fish, the net held without a tear.

Jesus:

Come, and join Me for breakfast.

Not one of the disciples dared to ask, "Who are You?" They knew it was the Lord. Jesus took the bread and gave it to each of them, and then He did the same with the fish. This was the third time the disciples had seen Jesus since His death and resurrection.
(John 21:1-14)
Response in Prayer
O Father, thank You for grace. Thank You for repentance. Thank You for new starts. Thank You for being the God of comfort, forgiveness, and grace. I own my failures — I confess them to You and trust You will completely remove the guilt of my sin from me. I trust You will remove my sin from me as far as the east is from the west. I commit to follow Jesus, to live for Him, and to love You with all that I am and to love others by sharing Your grace with them. In Jesus' name, I pray. Amen.
—Din Todd
Jesus said "My Sheep hear My Voice and they follow Me" (John 10:27). If you think that you can't hear God's voice well, or at all, it may be simpler than you think. For wisdom on this important subject, read today's message!

That Familiar Voice
Eli perceived that Yahweh had called the child. Therefore Eli said to Samuel, 'Go, lie down. It shall be, if he calls you, that you shall say, 'Speak, Yahweh; for your servant hears.' ' So Samuel went and lay down in his place. Yahweh came, and stood, and called as at other times, 'Samuel! Samuel!' Then Samuel said, 'Speak; for your servant hears.' 1 Samuel 3:8-10 WEB
It had grown dark and the young boy Samuel was lying on his bed, when God suddenly called him by name. He got up and ran to his elder, Eli the high priest. Samuel woke him up and said 'Here I am' for he thought that it was Eli who had called him. Eli told him that it was not him and to lie back down. The Lord called to Samuel three times. Each time, Samuel thought it was Eli and woke him up with "Here I am.'
After being disturbed for the third time, Eli realized it was the Lord calling him. He told Samuel to go lie back down and instructed him to say: 'Speak Lord, for your servant is listening' if he heard that voice again. Samuel did as Eli instructed and the Lord told him many things that were soon going to change in Israel. Something important to note about this story is that Samuel thought that the voice of the Lord, the One that he heard speaking, was that of Eli his mentor.
In my own life, I have often found that the Lord will speak to me through a familiar voice. It may be something that a mentor or a pastor once said to me, a teaching, or a song that comes back to my remembrance at the right time. It can be so natural that it is easy to miss, and we may not even recognize that it is the Lord speaking to us until things start to change. You may feel that you are just remembering something. Later when looking back, it is easy to see that it was Him guiding us all along.
'But the Counselor, the Holy Spirit, whom the Father will send in my name, He will teach you all things, and will remind you of all that I said to you.' (John 14:26).
During your day, be sensitive to the Holy Spirit and listen for that small 'familiar' voice. We have all heard it, but most of us do not recognize Him. That voice that is nudging you to do the right thing, that is the one. It just may be that the Lord wants to tell you some things, and a timely word from the Holy Spirit, changes everything.
Prayer: Heavenly Father please speak to me in a way that I understand and teach me to know when it is You. I really want to know Your voice and to follow You closer. I want to walk and talk with You today, in the name of Jesus Christ I pray.
Bible Fun Fact: (KJV) There are 602,585 words in the Old Testament.
Prophecy: I Am Setting My Eagles Free
The Lord has been speaking to me over the course of a years' time about this word in many different states and also abroad and I knew it came from His very heart. Many prophetic voices in the body of Christ have been receiving similar words at this time, so I felt it necessary to release this word to a broader audience as I know it is for the universal ecclesia, the world-wide church, for this time.
The Lord began to sing a new song over His people in a reality of Zephaniah 3:17: "The Lord your God is in your midst, a Might One, who will save. He will rejoice over you with gladness, He will renew you with His love, He will rejoice over you with singing."
"You and me and I in you. That's the way that it's got to be. You and me and I in you. Let the trumpets arise. Let the trumpets sound. It's a new day. It's a new dawn. I'm making everything new. Wave goodbye to yesterday, for new things I declare for you today. I'm making all things new. I'm making all things new. Just now, fill in the blank. All means all. All means all. Everything means everything! Everything means everything for you! Today! Today! Not tomorrow! It starts today! Oh it starts right now! You don't have to wait for a new day tomorrow; it starts today! Oh, it's starting for you right now. It's starting now! Hey, I'll have my now. It's starting now. I'll have mine now. It's a new day! It's the dawn of a new day!"
The Lord continued to speak:
"You've got to step into your new. Take your step of faith right now. Nothing is going to hold you back anymore from this day forward! I'm breaking every chain off your life. Every hindrance has to go … every rope, every fetter."
"I'm setting you free today. I am breaking off every chain, every rope, every hindrance that would keep you tied down to this old world. My eagles are soaring in this time. Eagles are not meant to be kept in a cage. Eagles are not meant to be tied down, or kept in a zoo so that those passing by would say, 'What a beautiful eagle that is! What beautiful wings you have.' But an eagle steps into its calling when it begins to function as God has created it to function. Today, on this very day, in this very moment, (for all reading this word) every chain is being broken—every fetter of iron—in Jesus' name. Man has tried to keep you down; man and his religion have tried to keep you grounded. And they said, "Oh, you look pretty good in this zoo. You've got some nice wings there. Do you think you'll ever get to use them?" You thought, Well, I can't use them in this cage.
"God, by his holy presence, in this very moment, is setting you free to fly into new dimensions that you have not yet known, and some will soar with new wings! These wings, you haven't tried before. You will move in ways and dimensions of my spirit that you have never known before, and it's going to be easy! An eagle soars above the storms. You're going to catch the wind of God's presence, and He will lift you higher and higher and higher. It'll be easy! So new! So refreshing! Catch the winds of my spirit. You'll catch the draft—the wind—the ruach—the breath of God blowing upon your life in this very now moment. You will soar! This is not just for one day. This is for next week, next month and next year! You will be caught up in a perpetual, never ending state of soaring on wings like eagles in a reality of Isaiah 40!"
"But those who wait upon the Lord shall renew their strength; they shall mount up with wings as eagles, they shall run and not be weary, and they shall walk and not faint."
They who wait upon the Lord shall renew their strength. They will mount up with wings as eagles! Oh, I said mount up! Mount up! Mount up! Get ready. Get ready! Be ready to soar like you've never soared before. You have to hear and receive this word. We are going somewhere today. You will never, ever be tied down again! You will soar on wings like eagles!
Eagles are meant to fly. They are not meant to be grounded. And I know that there are a lot of beautiful eagles in the body of Christ, and some have been kept in the zoo and kept in the cage for far too long.
"Today, you are going to fly! Some for the first time. For many, your old wings were just getting tired. I'm giving you new wings to fly and move in ways of My Spirit that you've never moved in before. The eagle anointing goes hand-in-hand with the prophetic calling. There are many eagles now that must hear these words!"
"You'll see with great eyesight. You'll see with more clarity. You'll get a new perspective—a new vision. When you're on the ground, you can't see things quite so clearly. But my people perish for lack of knowledge. My eagles have been kept down. They were meant to fly to see from a great distance. They're not able to see when they are kept on the ground. The eyes of the church have been cut off. The eyes of the church have been kept closed. Why? Because, the prophetic people have not been truly released into their callings! The church is in need of you! The church is in need of her eyesight back! The church is in need of her eyes back. You will see with a great vision from a great distance! Watchman on the walls: You will bring warning when it is due. You will bring blessing when it is due. You will bring reproof and correction when it is due! The church needs her eagles in this hour.
God has given me a personal mandate; not only for me, but I believe for many apostolic leaders in this time. The Lord gave me Psalm 91:3 (ESV): "Surely He shall deliver you from the snare of the fowler and from the deadly pestilence."
He said, "The fetters of iron are being broken off!. I will free My eagles from every fetter of iron … the fowler's snare." We've been snared up. We've been trapped. We've been chained up, locked up. God said to me, "Dave, you have to go! Free my eagles! Free them into who they were called to be and into who they were created to be. Set them free to fly in the freedom of my Spirit, moving, soaring, as the breath and the ruach of God will blow upon them." But he said, "My son, I need you to set them free. I need you to break the chain. I need you to cut the rope—to open the cage door. Honor them, respect them, appreciate them and value them! They are the reason the church is blind, for the eyes of my church have been closed; but they are opening in this time on this day."
"You will move in new ways of my spirit—new varieties and new diversities. Not everyone flows the same. No one will flow like you. Your anointing will be one-of-a-kind, and you are going to learn how to use your new wings. And, it's going to be the greatest adventure! You'll say, "Wow, I really like these new things! I'm liking how they feel. Man, I'm going to stretch them out. I'm going to see what these babies will do. I'm going to see how high I can really fly. Somebody's coming up higher, today! Hallelujah!"
No more eagles in the chicken coop. The chicken wire is being shredded and cut to pieces. The eagles have been in the chicken coop for way too long. There is a breakout happening right now all over the entire globe, where many have not belonged, or did not fit in, made to be fearful and scared to step out. Chickens usually stay on the ground in tight quarters and are afraid to step out. They stay in their own small little places. But, eagles soar and fly high all over the world. So we are declaring a breakout today. You need to speak this over yourself today: "It's a breakout of the eagles. No more chicken coops for me." I declare freedom for you today in Jesus' name! Hallelujah!
God says to you, "Arise, oh My eagles. Do not fear the places that I want to take you. Do not fear the storms in your life. You will rise above the storms and welcome them, for a heavy rain of my glory will fall in your life. The storm clouds are now forming. I am bringing My heavy rain, for I see the cloud the size of a man's hand. Fivefold ministries are rising in this hour: apostles, prophets, teachers, pastors and evangelists who will all work together for My glory. You will not fear the storms in your life. There will be an excitement that arises within you when you see the storm clouds begin to form. You'll say, "That's where the heavy rain will fall. That's where the heavy winds, the ruach of God—the breath of God—will blow in my life."
This old world can't keep you down. This old world has nothing for you. The things we try to hold onto are just the chains and the ropes that keep the eagles on the ground. Today, God is setting some people free to step into a new day. Wave goodbye to your yesterdays! Say hello to all your tomorrows; God is already there!
David Lebo of Tidal Wave Ministries, has a passion for awakening among the nations, boldly proclaiming the word of the Lord as a voice of "one crying in the wilderness". He ministers in freedom to release the fullness of God's kingdom. He is the author of the book Abiding Under The Shadow.
On most Memorial Days I've chosen to share this special Memorial Day Tribute with you. Special prayers and blessings go to those of you whose friends, family members, or loved ones have given their lives for freedom.
Remember those who gave their lives for our country, for freedom, and all we hold dear. Take time today to pause and thank God for those who died. The following Memorial Day Tribute is for them and for freedom.
A Tribute for Memorial Day – and Freedom
by
Rebecca Barlow Jordan
The young, the old, The timid, the bold.
They gave and they fought
without thought of themselves, just others.
Some died. Others lived.
Some lost. Others gained
Freedom.
And the tears are for them, but for us as well.
Their stories live on, too many to tell.
But the ones who remain still sing the refrain
while memories dance in their heads,
Of a song deep inside for the ones who have died,
as they live each day with the pain.
And the tune, passed down through the ages of time
whispers loud in the hearts of mankind.
"Freedom!"
We remember the cost and all that's been lost
but we keep on singing their song.
Gratitude wells, and thanks belong
to all those who played a part.
For the badges of valor, both great and small
are not measured by deed, but the size of the heart.
Their courage and faith, pressed on through prayers,
offered by those left behind,
will not be forgotten, their song will live on
in hearts that will never resign.
Sing it loud; sing it often, and never forget
the price that was given for you.
Freedom.
"I thank my God every time I remember you" (Philippians 1:3, NIV).
My Personal Prayer for You
Lord, thank you for the men and women who have given their lives in service for our country and for freedom. Thank you for their courage, selflessness, and passion. Please comfort the ones who have lost loved ones and friends. Surround them with Your grace and mercy as memories flood their hearts. Hold them close with your arms of love, and bless them daily for the sacrifice they have endured. And may we remember always, the cost of freedom and the price others paid for us.
Day-votedly Yours,
Rebecca
You might also like this post I wrote called, "Thanks for Our Veterans and for America's Freedom."
It's Your Turn
Who Are You Remembering?
Perhaps you know someone who died in the service of our country, fighting for the freedom of others. Who are you remembering this Memorial Day? A relative, spouse, friend? And may we thank you, as well, for the influence you may have had in their lives. Your love, your prayers, your gifts, your faith–no matter how big or small your contribution, we remember you, and thank God for you, too. Thank you, and God bless the families of those left behind.
You can always write me through my contact page. Just fill out the basic name and address info, and then the email will come to me. Your name or info will never be shared with anyone without your permission.
Share This Post with Others
Fishermen's Friend
Finding God on the Water at Dawn
I have always enjoyed fishing. Now, with my children grown and my grandchildren old enough to come with me, I go fishing as often as I can get away. Mostly we just sit in the boat for hours and catch nothing. But those hours of quiet are valuable for thinking. I have pondered how the first disciples Jesus called were fishermen, and how they were obedient when Jesus said, "Leave your nets and come, follow me." And how after the crucifixion the disciples, in their discouragement, returned to the solitude of their fishing boats.
Fishing, like prayer, can bring peace of heart and give time for personal reflection. Like prayer, it can be disheartening – sometimes the catch will be small, or there will be nothing but a few bites. Both fishing and prayer require patience and humility, because with both, you ultimately depend on an answer from outside yourself.
A conversation involves both talking and listening, and as we all know, real listening requires us to become quiet first. What God wants to tell us is of greater importance than what we want to tell him.
As much as the physical body requires rest and sleep in order to function properly, so our inner life requires regular times of quiet in which the soul can be strengthened again: "For everything there is a season, and a time for every purpose under heaven: a time to weep, and a time to laugh; a time to mourn, and a time to dance; a time to keep silence, and a time to speak…"
This is true for everybody, but "a time to keep silence" may be most important for people who are actively involved in a cause or service. They will find that strength for their work comes first from the inner springs of their personal spiritual life, and that inner quiet is essential to balancing the busyness of their days.
Life seems like a long string of events, planned or unplanned, joyful or sorrowful. As significant as each one appears to be when we stand in its midst, it can often be a distraction that draws our attention away from the larger picture. If we are to communicate with God, we must first become inwardly quiet, detached from our roving thoughts, our worries and fears for tomorrow.
Just as life demands both thought and action, so there must also be a balance between solitude and community. Outward silence is easily achieved when one is alone, though mind and heart may still be busy; but in true solitude one can often come before God in a way not possible when there is even one other person present.
Many people, disenchanted with institutional religion, go outdoors into nature to satisfy their spiritual needs. There is great inner strength given through the beauty of unspoiled creation. As John Michael Talbot writes, "All creation bears the traces of its creator and will lead the spiritually sensitive seeker back to God."
---
From Cries from the Heart.
KindredkgGrace
The True Meaning Of Casting Your Cares On Him
My four-year-old niece was spending the weekend with me. Whatever I did, she wanted to help. Including when I began loading several large tote bags into my car. She wrapped her arms around one tote in a bear hug and grunted loudly as she picked it up. She had to peer around the bag to see where she was going, and she huffed and puffed as she struggled to carry the load.
When I asked if she needed help, she gasped, "No, I do it myself."
Without her realizing, I came up behind her, looped my fingers through the bag's handle, and lifted up slightly. Her legs immediately straightened under the lighter load, and she stood taller and grinned. "See, I doing it! I strong!"
I imagine God watches His children struggle in the same way, wanting nothing more than to lighten our loads. But how many times, instead of accepting His offer to help, do I remain stubborn and think, "No, I can do it myself"? Only to strain under the weight of my worries and struggle to move forward while trying to carry my overwhelming fears and anxieties.
Cast Your Cares
While I was growing up, whenever I felt afraid, my grandpa constantly reminded me of one thing.
"Cast your cares on the Lord and he will sustain you." (Psalm 55:22a, NIV)
This phrase both confused and annoyed me, and it often inspired a lot of eye-rolling on my part.
What was I supposed to do—never worry about anything? Not exactly a skill set I had as a teen. Was I supposed to never care deeply about things? That's how I interpreted it since I was often told that I had too many feelings. Most of the time the phrase cast your caresseemed too simplistic. Too much like Don't worry. Be happy.
When I later found Peterson's translation in The Message, the light bulb came on and I understood for the first time.
"Pile your troubles on God's shoulders—he'll carry your load, he'll help you out." (Psalm 55:22a, The Message)
Piling my troubles on God's shoulders means I don't have to worry or stress about anything or everything. For instance, I don't have to wonder how long it's going to take to sell my house. He already sees the family out there who wonders if they'll ever find a house that's right for them.
Casting my cares upon God means that I no longer have to drag behind me the shame of a failed marriage. I can allow God to lift that weight up and out of my arms so that I can walk freely in His forgiveness and grace.
The sadness and grief that seemingly come out of nowhere and threaten to overwhelm me will not consume me if I accept God's shoulders leaning in to take the heaviness from me.
The pressures of bills and relationships and countless other fears I reluctantly worry over in the middle of the night can be shared with the One who has already given me His peace.
Not a Catch-All Cure
"Piling my troubles on God's shoulders" doesn't solve everything. It doesn't make the troubles disappear, nor does it dissolve life's stress. It also doesn't mean that I don't have to do the hard work of making the tough decisions and deal directly with problems. However, I am freed to do the work from a place of certainty that I am not doing the work alone.
I know both the struggle of being overwhelmed by a weight too heavy for me to carry and the freedom of being relieved of a heavy load by someone coming alongside me to help. But it's still my responsibility to span the gap between the two—to willingly and faithfully accept God's invitation to bear my burdens—and then to let them go.
Too often, I place my cares on a revolving loop. Oh, sure, I cast my cares. I throw them off, I release them to God. And then like the fisherman who casts his line out into the water and watches the hook fall out of sight, I start wondering what's going on down there. Maybe I should reel those cares back in and take another look. Perhaps if I pull that one little care back to me and work on it from a different angle for a minute, I can figure it out.
Casting my cares involves not only turning them over but trusting that they never belonged with me in the first place. He does not wish for me a mind filled with anxious thoughts. Rather, Jesus told us that He is the Way to lasting peace and rest for our souls. He bids us, "Come to me, all of you who are weary and carry heavy burdens, and I will give you rest." (Matthew 11:28, NLT)
God sees our weariness, He knows our burdens, and He waits for us to ask for His help. To admit that we are unable to do it alone. To accept from Him the strength to carry that which only He can bear. We decide what to do with our cares—to cast or to keep—but I urge you, friend, to choose to cast your cares, piling them on God's shoulders. That choice is the only one that will lighten your load.
Patricia Alderman is a talkative introvert who loves God, All Things Crafty and Julia Child. Her writing explores topics that can be difficult to talk about, such as loss & grief and what it's like to navigate those intense feelings in a world that often wants us to "just get over it already." A member of Redbud Writers Guild, Patricia also solves many of the world's problems while relaxing with a skein of yarn and a crochet hook. Connect with her on Facebook, Twitter and at patriciaalderman.com.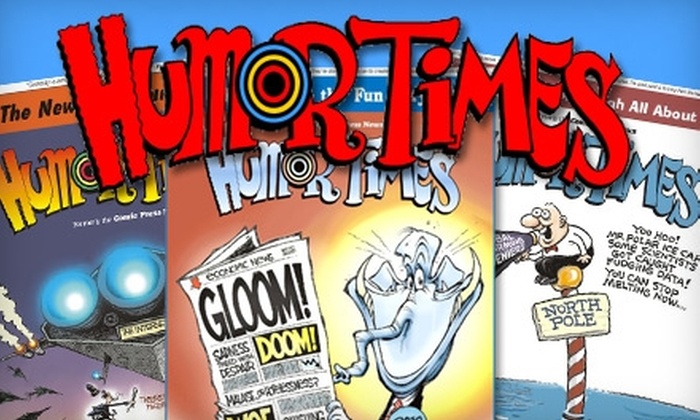 Aunty's Words…
Momma…
Politics…
This is how they do it in the Animal Kingdom……