I am unworthy of all the kindness and faithfulness you have shown your servant. I had only my staff when I crossed this Jordan, but now I have become two camps. Genesis 32:10, NIV

Lord our God, we are not worthy of all the mercy and faithfulness you show to us. We thank you for your love and ask you to keep our hearts united in the hope we have together for all things. Keep our hearts united, that again and again we can receive something new from your mighty hand. Keep us true to the calling you have given us. Let light shine out into the world, right into the dark places. Remember those all over the world who are sighing to you, longing that in your great and wonderful goodness light may come to the peoples and to the nations through some deed from your hand. Amen.
J. Heinrich Arnold
Jesus came to prepare us for the kingdom of God, which has not yet come, as we know only too well. He told us that the kingdom will be among us when we love God with our whole heart and soul, and when we love our neighbor as ourselves. If only we would do this, not just in words but in deed!
Source: Discipleship
Verse of the Day…
The Heart of Stone
I will give you a new heart and put a new spirit in you; I will remove from you your heart of stone and give you a heart of flesh. Ezekiel 36:26 NIV
I had a different childhood growing up. My Mom divorced nine times, and my Dad three. Everyone in my life was temporary. At one point I was the youngest of thirteen children, ten of which were step siblings that despised us being there. It was not uncommon to see them fist fighting in the yard, sometimes in the house with us.
I had my head beat against the wall more than once. You learned to stay out of the way and to keep a low profile. I was the least of them all, and an outsider anyway. This began when I was one year old, so I grew up thinking that this was normal family behavior. It wasn't.
By the time that I was an adult, I had developed a heart of stone. There were about three people on earth total that I cared anything about, and I had enough ex-family members to populate a small city. When some of them died, I felt joy. I developed a shell where no one could hurt me and I really had no feelings left for anyone. I learned that when you can no longer feel the pain, you can no longer feel love.
After I came to know the Lord, He started melting this stony shell little by little. I actually started to care for people and it seemed strange at first. Finally at about thirty-five, I actually fell head over heels in love, got married and have lived happily ever since. I cry at the movies. God gave me a new heart.
There is healing for a heart of stone. God can give you a new one, and you can feel love just like you were meant to. Keep pursuing God. The more time you spend with Jesus, the softer your heart will become.
Prayer: Father, soften my heart and show me Your love. Remove the heart of stone and give me a new one. Give me a fresh start, in the name of Jesus.
      Dion Todd    I had a different childhood growing up. My Mom divorced nine times, and my Dad three. Everyone in my life was temporary. If you have been wounded by the pain in your life, read today's message for a word of hope! From my book Forty Days of Faith.

Bible Fun Fact: There are over 8,000 predictions in the Bible!

What Jesus Did!

 'Speaking to Our Thoughts!'

When the Pharisee who had invited him saw [the immoral woman anointing Jesus], he said to himself, "If this man were a prophet, he would know what kind of woman is touching him. She's a sinner!" Then Jesus answered his thoughts. "Simon," he said to the Pharisee, "I have something to say to you." "Go ahead, Teacher," Simon replied.
Key Thought
I love the way Luke describes this situation: 
"Jesus answered his thoughts."
 I'm sure I don't want Jesus answering my thoughts in front of a room full of important guests. I have some thoughts that aren't as righteous as I would like. I'm trying to 
"take captive every thought to make it obedient to Christ"
 (
2 Corinthians 10:5 NIV
) and let the Holy Spirit guide my thoughts as well as my words and behavior. Unfortunately, my intentions and my performance haven't become completely congruent. How about yours? Interestingly, if we are led by the Spirit, I believe Jesus does answer our thoughts. All too often we are not open to hearing his voice because it comes in forms less direct than the words this Pharisee is about to receive. Jesus can answer our thoughts in the sermon message on Sunday, often by stray comments that are not centered on the main topic of the message. Jesus can answer our thoughts through the books we read, songs we hear, conversations we have, and our meditations that occur with the prayers that we offer. Sometimes it takes a boatload of the messages to get through to us, but the messages are there if we are listening. So often we segregate, insulate, and compartmentalize our lives so that we expect holy messages only during "holy times" — our quiet times, our church experiences, our retreats with other Christians, etc. However, if we begin each day with a purpose to walk with the Lord led by the Holy Spirit, then God is shaping us through the events, conversations, and messages we receive and our reactions to them. Jesus still knows our thoughts! He still speaks to them through his word and also through his Spirit. Let's tear down the wall between the secular and the sacred and let Jesus be Lord of all of life. Then, let's begin each day with the words of Simon, 
"Let me hear it, Teacher."
Today's Prayer
O precious and majestic Father, God of all the universe and my Abba Father, awaken my mind and open my heart to hear all that you are seeking to say to me through your word, through your world, and through your people. Shape me and mold me as I seek to guard my heart against what is false and contaminating input, and open my heart to your messages in my everyday life. In Jesus' name, I pray. Amen.
Related Scripture Readings
Daily Wisdom: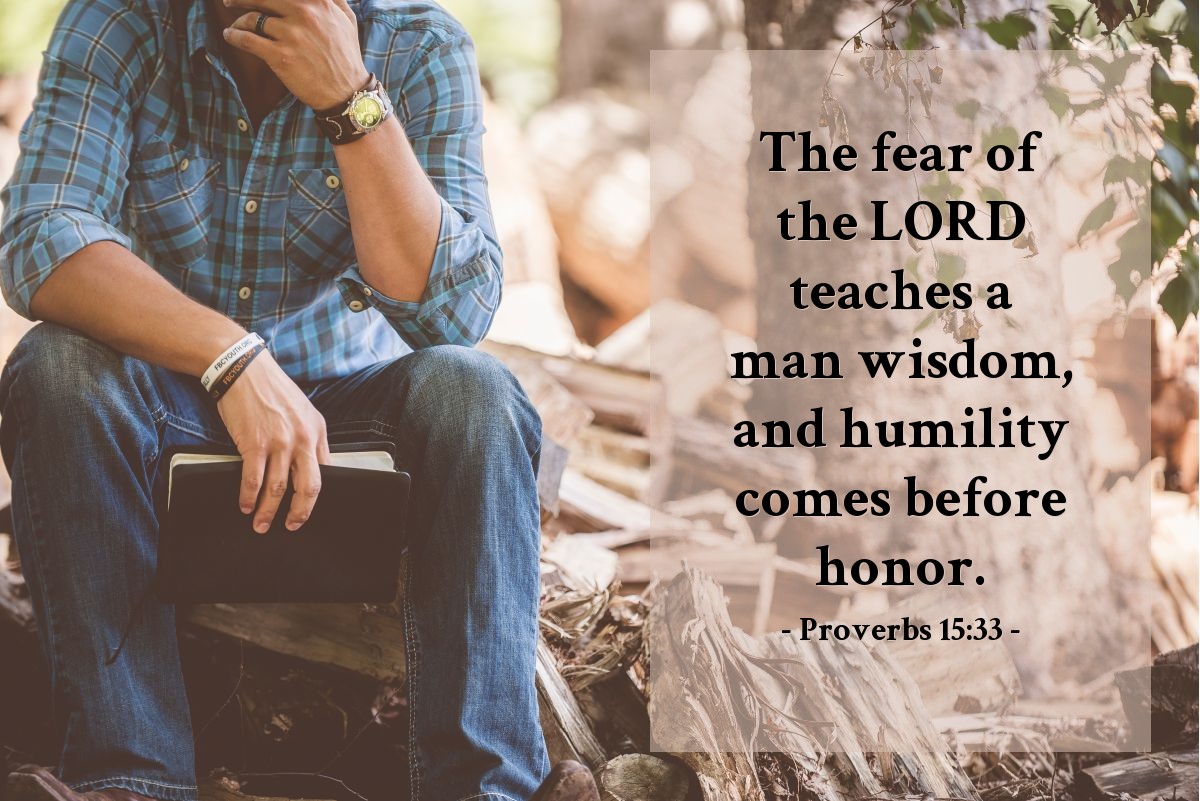 Passion for Praise:

 'I Will Tell Everyone'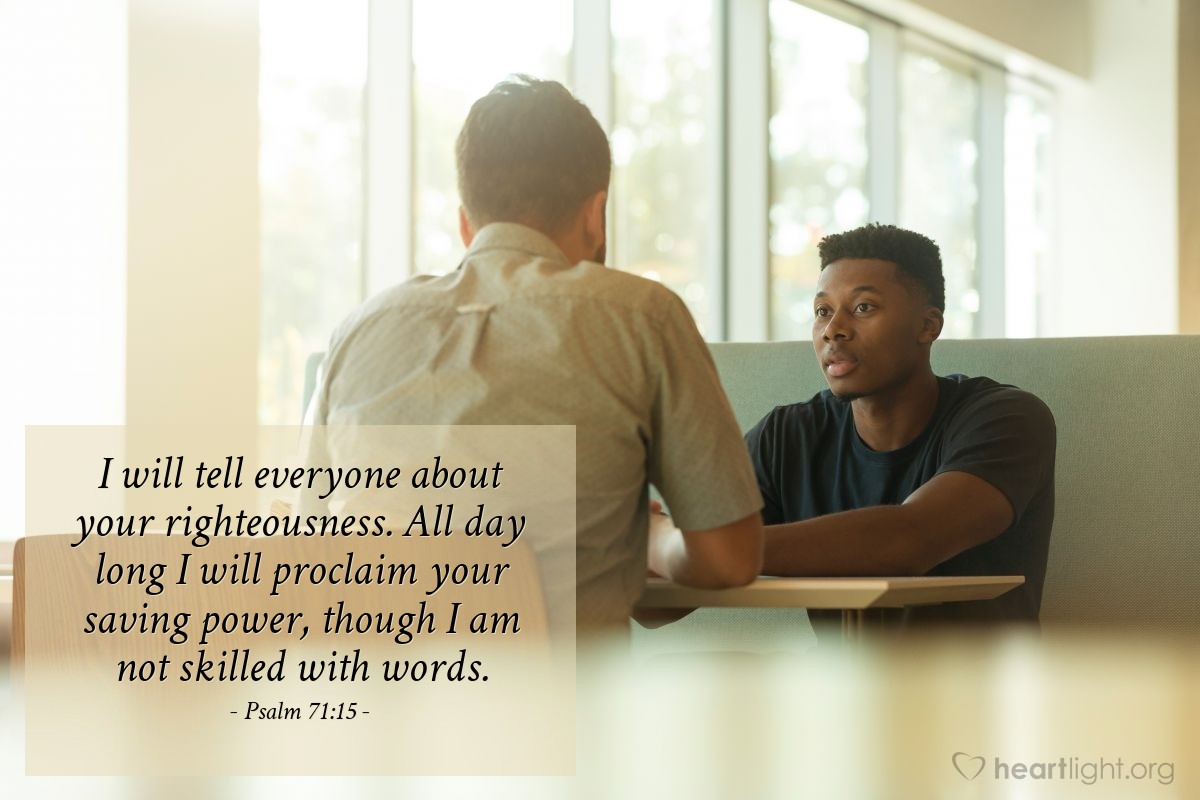 Spiritual Warfare:

 'Enemies of God Don't Trust the Bible'

God's Power for Our Battles

You adulterers! Don't you realize that friendship with the world makes you an enemy of God? I say it again: If you want to be a friend of the world, you make yourself an enemy of God. Do you think the Scriptures have no meaning? They say that God is passionate that the spirit he has placed within us should be faithful to him.
Prayer
Lord, I confess that the things of this world have drawn me in and made me doubt the validity and truth of Your Holy Word. I have desired friendship and acceptance with the world, and that has been more important to me than faithfully trusting Your absolute truths. Please remove my desire to please mankind, and replace it with a deep craving to want to please You, and may that lead to a greater trust of Scripture. In Jesus' Name, Amen.
A Day with Jesus:

 'Son of God with Power'
Note from Jesus
Dear Friend,
There are many voices that call out to you and seek to win your heart. There are many distractions in your busy and high-tech culture that can dilute your focus and make you forget your mission. So today, I want My message to you to be clear: My resurrection from the dead changed everything! You've heard Me say that to you in previous notes, but today I want to come back to this important theme.
I AM Who I AM for all eternity. I AM "the One Who is, the One Who was, and the One Who is coming" (Revelation 1:4-8; Revelation 22:13). As the great I AM, We — God as Father, Spirit, and Son — announced Our identity to Moses when We called him to lead Our people to freedom (Exodus 3:1-15).
I AM Who I AM for all eternity. I announced this to My people facing hardship, unfaithfulness, apostasy, and persecution around the end of the first century. I called them to holy living and to be My faithful witnesses even if it cost them their lives (Revelation 21:6-8).
I AM Who I AM for all eternity. I announced this to My disciples repeatedly. John records My "I AM" statements in his gospel:
I AM —


the bread that gives life(John 6:35),
the bread that came down from heaven(John 6:41),
the living bread(John 6:51),
the light that shines through the cosmos(John 8:12),
the gate of the sheep(John 10:7-9),
the good shepherd(John 10:11-14),
the resurrection and the source of all life(John 11:25),
the way and the truth and the life(John 14:6 NIV), and
the true vine(John 15:1-5).
I share these truths with you because there is nothing I needed to do to earn My position and place as Lord. I became human flesh to show Satan, the world of demons, and the power structures corrupted by humans that I AM Who I AM for all eternity. I suffered the gross indignities of an illegal trial, physical abuse, and death on a cross to triumph over death and Satan through My resurrection from the dead.
The apostle Paul recognized this sacrifice and triumph as validation of every holy and righteous claim made about Me. Paul had been an unbeliever — one who even considered Me to be a blasphemer. But his discovery of My resurrection convicted him of My true identity. He recognized Me as Jesus, the Anointed (the Christ and Messiah), and the one true Lord. He declared that I AM "ultimately designated to be the true Son of God with power upon His [My] resurrection from the dead by the Spirit of holiness."
Paul's life was changed by this astounding revelation of My identity. He spoke of it this way:
But God — Who set me apart even before birth and called me by His grace — chose, to His great delight, to reveal His Son in me so I could tell His story among the outsider nations.
(Galatians 1:15-16)
I want this realization of My identity, this revelation of Who I AM and what I was willing to do for you, to be the reason for your changed life as well!
Verses to Live
Paul's call to live for Me and find the mission of his life in sharing the message of My grace emanated from My being revealed to him — see his declaration of this in the verses below. And now, dear friend, remember that I call you
to recognize Me for Who I have always been and forever will be,
to respond with your commitment to be a living witness to My grace in your life, and
to share that grace with others who do not know Me.
Your call may not take you all over the world like Paul. However, it will most certainly shape the way you live and interact with those around you. Think about all of this as you read of Paul's testimony about his call, a call rooted in My resurrection from the dead.
Paul, a servant of Jesus the Anointed called by God to be His emissary and appointed to tell the good news of the things promised long ago by God, spoken by prophets, and recorded in the Holy Scriptures. All of this good news is about His Son: Who was (from a human perspective) born of David's royal line and ultimately designated to be the true Son of God with power upon His resurrection from the dead by the Spirit of holiness. I am speaking of Jesus, the Anointed One, our Lord.

And here's what He's done: He has graced us and sanctioned us as His emissaries whose mission is to spread the one true and obedient faith to all people in the name of Jesus. This includes you: you have been called by Jesus, God's Anointed.
(Romans 1:1-6)
Response in Prayer
Almighty God, the Eternal, the great I AM, please help me understand my call to testify to the grace of Jesus. Open my eyes to the ways I can lovingly and gently influence and lead others to know Jesus and His grace. I claim the promise of Jesus that the Holy Spirit will give me words to say and strength to say them in ways that are effective. I ask for this grace and for the ability to fully discern Your call in My life, in Jesus' name. Amen.
May 5: Believing in the Impossible
Judges 8:1–9:21; Philippians 2:12–18; Psalm 67:1–7
Too often, we're cynical about circumstances. When people come to us for advice, we want to list all the reasons why they shouldn't take a certain course of action. We want to dissuade them. But what if we had a little faith instead?
In Judges, we find someone who is surprisingly idealistic. When the men of Ephraim oppose Gideon, he says, "What have I done now in comparison to you? Are not the gleanings of Ephraim better than the grape harvest of Abiezer? God has given into your hand the commanders of Midian, Oreb, and Zeeb. What have I been able to do in comparison with you?" (Judg 8:2–3).
Gideon cleverly couches his request in the middle of compliments; he places positives on either side of it. He wins back their favor: "And their anger against him subsided when he said that" (Judg 8:3).
Gideon's motives were flawed, theologically or interpersonally, but his actions do teach us something fascinating. People often want to be told that they can accomplish the impossible. Those who believe in the impossible can often accomplish things that others can't. Of course, Gideon was audacious; he and the men from Ephraim could have been crushed by these warring nations of mightier strength and military intelligence. Surprisingly, in this circumstance, he succeeded (Judg 8:15–17).
We shouldn't necessarily look to Gideon as a shining example (he makes lots of mistakes). But this incident is a reminder that we need to carefully consider our interactions with those we influence. What if we chose to be encouraging? What if we didn't default to cynic mode? When someone comes to you for advice, consider the work that God might be working in that person. If He deems that they are worthy, they will accomplish their work—even if everything looks bleak at first.
Who can you encourage? How can you affirm people's calling?
JOHN D. BARRY
Humor Time…
Politics…
Aunty's tidbit…
Other…