Daily Prayer for 

March 24
For the revelation awaits an appointed time; it speaks of the end and will not prove false. Though it linger, wait for it; it will certainly come and will not delay. Habakkuk 2:3, NIV
Dear Father in heaven, in quietness we come to you and ask you for your Spirit. We ask this especially for the time of waiting still required of us as we hope and strive for light to come into all hearts, for light to shine where there is so much death. We must not despair of our inner life even when life around us rages as if it would suck us down into its whirlpool with no way out. But you will guard us. Watch over us, we pray, also in hours of temptation, so that we may remain under your care. Watch over us so that we have hope and joy in you, assured that your goal for us all is true life from above, a life of resurrection. Amen.
Verse of the Day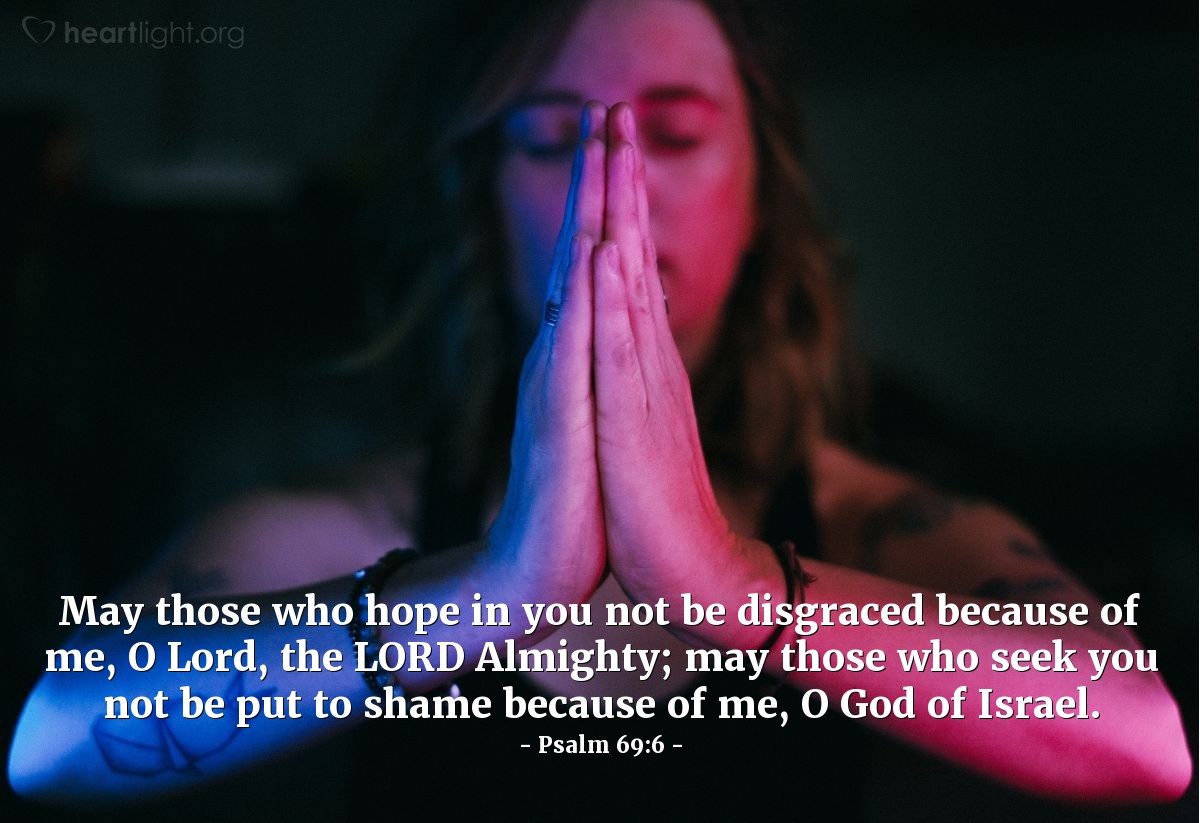 Thoughts on Today's Verse…
What a beautiful prayer for any Christian! In a world that is so self-absorbed, isn't it refreshing to be reminded of the powerful impact for good and bad that we can have? Let's not only be reminded of the devastating impact of our hypocrisy and rebellion, let's also pray that our failures will not be destructive to the Kingdom's increase nor to our brothers and sisters in Christ as they seek to serve and honor the Lord!
My Prayer…
O gracious and mighty God, I do not want to sin. I know it is rebellion against you and it breaks your heart. I do not want to sin because I know it diminishes me and makes me even more vulnerable to Satan's attacks in the future. I don't want to sin and bring disgrace upon your cause O God. And Father, I don't want to sin and be the cause of those seeking you to stumble. Please forgive my sins, but please Father, strengthen me and help me not stumble in my time of temptation. In the name of the one who conquered temptation and sin, Jesus Christ, I pray. Amen.
Third Sunday of Lent
Lent is a time when we respond to Jesus' call to build a society based on mercy.
Scripture
"He said further, 'I am the God of your father, the God of Abraham, the God of Isaac, and the God of Jacob.' And Moses hid his face, for he was afraid to look at God."
Exodus 3:6
Reflection
The secular culture in our society has done an excellent job in privatizing religious belief. Religious belief is expected to be kept out of the public sphere. Each person is seen to have the right to believe what they want, just as long as they keep their beliefs to themselves. But in the story of Moses's encounter with God in the third chapter of Exodus, we see that God has not come to give Moses a personal revelation. God identifies himself as the God of the people. He is preparing Moses to lead a social revolution. The people are suffering under their Egyptian taskmasters, and God is getting ready to lead them to build a new society.
Pope Francis's call to mercy is clearly in line with the iconic description of God's purpose in the world that we find in Exodus. God is not a complacent deity who is content to observe the world from a distance; quite the contrary: God is actively concerned for the world, as he most clearly shows by sending his Son Jesus to redeem us and call us to build a society of mercy.
In the Gospel of Luke, Jesus vividly calls all to repentance. The parable of the barren fig tree (Luke 13:6‒9) is for anyone of us who ignores the needs of a world in which millions of people face hunger every day and suffer under the taskmasters of our age. God continuously calls out to those who ignore him. God is patient, but we will eventually face God's judgment: "If it bears fruit next year, well and good; but if not, you can cut it down." (Luke 13:9)
Lenten Action
(1)  Reflect on this Sunday's Gospel with Arts & Faith: Lent.
Alexey Pismenny, "Parable of the Fruitless Fig Tree," 2008
Through a contemporary style that pays homage to orthodox icons, Alexey Pismenny depicts the Parable of the Fruitless Fig Tree in a composition of three related scenes. Each of these scenes is a moment in Luke's Gospel, chapter 13. The narrative begins with the top left scene of Pilate overseeing an execution. It then moves across to the right, to the scene of the collapsing tower at Siloam about to crush its victims. True to the fashion of traditional icons, both of these scenes are symbolic, rather than literal—they offer us just enough detail to recall the story told more fully in Luke.
In the foreground of the painting, we encounter Christ the Teacher, flanked by the fig tree and the man threatening to cut it down. Christ steps in to intercept and to offer a lesson, as he stands in the traditional teaching pose with one hand raised in instruction. There is a profound lesson in the juxtaposition here of teaching and violence, reinforced by the perfect alignment of Christ's teaching hand and the lowered axe head. Instead of strong-arming the figure with the axe, Jesus leads him to see another way through the wisdom of his words.
The depiction of the fig tree offers us an image of hope. It is no longer the barren fig tree that stands accused. Rather it has already been tended to by Christ—the spade and bucket rest by the trunk of the tree already having been used to bring the tree back to life. Signs of life spring forth as leaves sprout from the gnarled branches. This tree is going to live and bear fruit, because Christ has given it life.
The composition of these three scenes calls us to conversion, just like the parable told to those hearing the words of Jesus. The two background scenes remind us of the finitude of life, the sin, and the suffering we experience when alienated from God. Apart from God we wither in a fruitless existence that leads to eternal isolation. Jesus offers himself to keep us from this fate and calls us to life and communion in hope.
(2)  Read Bring to God Whatever Burden Hinders Us by Vinita Hampton Wright.
If God is for us, who is against us?
He who did not withhold his own Son,
but gave him up for all of us,
will he not with him also give us everything else?
Romans 8:31–32
It's not that hard to admit that we need God's help in this life. Only the most proud or the most foolish believe they are truly self-sufficient. Yes, we need God. Yes, we can seek from God whatever we need—help, comfort, or guidance.
But actually taking the step toward God can be not only difficult but complex. A lot of things can get in the way.
Pain.
It's possible to be in so much pain that we cannot move. We are paralyzed, numb, almost without sense. So we do nothing but remain in our deep hurt.
Shame.
We can't come to God and tell lies at the same time. This spiritual process requires that we face our embarrassments, shortcomings, failures, and sins, and the shame of all this holds us back.
Anger.
It really is all right to come to God angry, but many of us don't feel that it's all right. We're deeply disappointed in God—for not rescuing us from a situation, for allowing us to suffer loss, for not giving us what we wanted—and that anger prevents any steps in God's direction.
Fear.
We may fear punishment. We may fear God's disapproval. We may fear that God won't act or say what we're hoping for. And we may fear that, in coming to God, we'll need to change in some way.How do we overcome these obstacles? How do we come to God when pain, shame, anger, or fear is blocking the path?
Remember one simple fact: God is for us, not against us. God waits for us, eager to help with our pain, shame, anger, or fear. The only thing to do is step forward and bring to God whatever burden hinders us.
Prayer
Lord, help us to be open to your nurturing word that the seeds of faith you planted may blossom into a life of love and mercy.
kindredKGgrace
What is Grace?
At Kindred Grace, we see grace as threefold.  The grace God showed to us by sending His perfect Son to die for us.  The grace we need to give ourselves for our failures and imperfections.  And the grace we desire to show to each other through our words and actions.
Grace Given
Grace is the undeserved love, forgiveness and acceptance that Jesus shows us. It's the way He patiently and consistently shows us a better way, but doesn't abandon us when we fumble. It's Him loving us just as we are, but also loving us into a better person.
Grace Received
Grace is the recognition of God's abundant blessings that are transforming our lives. It is the realization that there is no room for self-righteousness in hearts that have been given life by His transforming love.  It is releasing our pasts and our pain into the covering of Jesus' love and forgiveness.
Grace Shared
Grace is love with no conditions — abundantly given. We haven't just been blessed with the gift of grace to hold to ourselves, but we're called to extend grace, too. Leaving the gray areas gray and not trying to turn them black and white, remaining firm in our convictions yet always holding to an attitude of teachable humility.
Grace is…(what is it to YOU?)
To me……..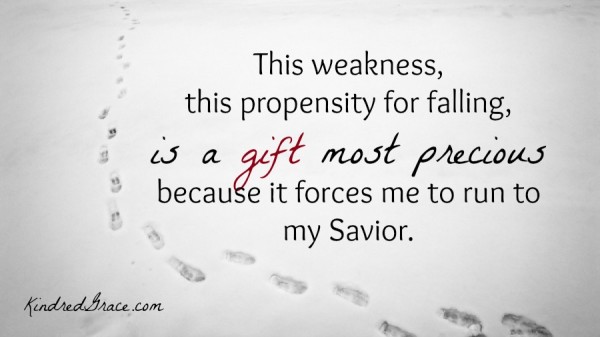 A new year seems like such a good place for a fresh start. But sometimes I think it's hopeless. Over and over I make the same resolutions, the same pledges to do better, only to have them fall by the wayside before the sharp edges of the year have worn off. Those friends I want to keep up with, the pounds I want to lose, the good habits I'm sure I can stick with this time — in my heart, I know I'm destined to fail once again.  And I'm not alone, apparently:  97% of people who make New Year's resolutions abandon them within 30 days.
Why? Why must I always, always, mess up? I can't even do something as simple as remember to call my siblings on their birthdays. And the failures make me try harder, without success, and the guilt piles up, and soon I'm wishing for another chance, another New Year's to start over. Sometimes even that wouldn't be enough. Not everything can be fixed by resolutions to do better next time, and New Year's Day? It's a great time for new starts (like, perhaps, the re-launch of a certain website),  but it only comes once a year.
The answer, of course, is grace.
Another chance at the diet.
Forgiveness for the hurt feelings.
A chance to say "I'm sorry" or "I love you" one more time.
A new day to try again.
Permission to let go of our failures.
I don't need to wait for New Year's Day to come around again.  God's grace is here, now, waiting for me to reach out and take it. And it's not just to be applied like glue to the broken mess I've made, but directly to my heart.  Because my failures show that I'm the one who needs grace.  If I could fix everything on my own – or better yet, not make mistakes in the first place – why would I need God? This weakness, this propensity for falling, is a gift most precious, because it forces me to run to my Savior.
This January, my first resolution is to accept grace.  Only then will I be able to offer it to others….
And so I have, and so it has helped me through, again and again…….I have begun, once again, to venture out of myself……to see the beauty of God's creations— thank You, Lord of all!!  Your "fresh Grace" is like a breath of fresh air!!!
Flannery O'Connor
I think there is no suffering greater than what is caused by the doubts of those who want to believe. I know what torment this is, but I can only see it, in myself anyway, as the process by which faith is deepened. A faith that just accepts is a child's faith and all right for children, but eventually you have to grow religiously as every other way, though some never do. What people don't realize is how much religion costs. They think faith is a big electric blanket, when of course it is the cross. It is much harder to believe than not to believe. If you feel you can't believe, you must at least do this: keep an open mind. Keep it open toward faith, keep wanting it, keep asking for it, and leave the rest to God.
Source: The Habit of Being: Letters of Flannery O'Connor
Short Tax Collectors
There was a man named Zacchaeus. He was a chief tax collector, and he was rich. He was trying to see who Jesus was, and couldn't because of the crowd, because he was short. He ran on ahead, and climbed up into a sycamore tree to see him, for he was to pass that way. When Jesus came to the place, he looked up and saw him, and said to him, 'Zacchaeus, hurry and come down, for today I must stay at your house.' Luke 19:2 WEB
Tax collectors were one of the lowest social classes in Israel during the ministry of Jesus. They were usually Jews that worked for the Roman occupiers to collect taxes from the people. They were considered traitors, and hated by nearly everyone.
The Roman tax system was very complex, and they auctioned the tax farming jobs to the highest bidder. The winner would pay Rome in advance, then go and collect the taxes from the people. Whatever extra turned up, they could keep for themselves. The system was ripe with corruption. They became very wealthy, while the people became poor. Zacchaeus was a chief tax collector.
When Jesus came to visit his town, the road was so crowded with people that Zacchaeus could not see Him, because he was a short man. So Zacchaeus ran on ahead and climbed up a tree so that he could get a better view of Jesus. When Jesus came to the tree, He stopped, looked up and called Zacchaeus by name. Then Jesus said that he had come to eat with him at his house that day.
Jesus passed by huge crowds of people, to get to the one that was desperate to see Him. He could just have easily eaten at a priest's house. Jesus chose the one who was an outcast, but was so desperate that he would climb a tree just to get a glimpse of Him. Jesus went to Zacchaeus' house and spent time with him, while the religious leaders stood outside and watched in disgust.
The Lord loves the outcast. I have lived this and as one of least of the least, saw the Holy Spirit show up at my work place, during a dead season at our church. You may feel like you are standing in the back of the line, unnoticed, and disliked by everyone around you, but the Lord will pass by a thousand people to get to the one that wants to see Him.
Prayer: Heavenly Father, please let me see people through Your eyes. Let me comfort the broken hearted, heal the rejected, and recover the outcasts. I want more of You in my life. Lead me into all that You have for me, in the name of Jesus Christ I pray.
Bible Fun Fact: Obadiah has 21 verses, 602 words and is the shortest old testament book.
Cornflakes and Christ Awakenings
Has your walk with Christ started going stale? Do you lack that feeling of excitement about Jesus you once felt? Has he grown a little distant to you? Is your relationship with him in need of a fresh spark? Or maybe an entirely new start?
How would you like to be re-introduced to God's Son for ALL he really is today?  How would you like to meet your Savior again–in a way that felt like it was for the very first time?
Well, then this story is for you!
————————————————————————————————————
This post is an edited excerpt from David's latest book, Christ Is NOW!
Seven Groundbreaking Keys to Help You Explore and Experience the
Spectacular Supremacy of God's Son Today. [Shop here]
---
It's about a breakfast cereal that, in its own way, faced the same problem: Kellogg's Corn Flakes.
In the late 1980s, the Kellogg Company realized sales of their most popular product, corn flakes—featured on grocery shelves for over one hundred years—were starting to lag seriously. It seemed their customers were experiencing the adage "Familiarity breeds contempt"—or at least indifference.
But an amusingly creative advertising scheme turned everything around. A series of 30-second commercials were developed for TV, supposedly introducing a NEW cereal. In each episode, someone holds a bowl of the "new" cereal and talks about how simple, plain, and boring this cereal looks, but then after tasting a spoonful of the corn flakes, he or she suddenly breaks into a huge smile of delightful rediscovery! Every time, as the commercial fades, an offscreen man speaks up: "Kellogg's Corn Flakes—taste them again for the first time."
That's exactly what needs to happen for you. To borrow from the ads, I would say it this way:
"Jesus Christ: You need to meet him again for the first time."
Does either of these experiences feel
familiar to you?
At a ten-year class reunion, you get into a conversation with an old girlfriend who used to join you at sports events and parties. Now as the two of you talk a decade later, you realize she is far more interesting, more personable, more talented, more inspiring than she ever appeared to be back then. In a sense, you meet her again for the first time.
As an avid NBA fan, you end up in the locker room with some of your hometown team heroes after a game, asking them for autographs. As they sign your program, allowing you to interact with them up close and personal, it's apparent they are far warmer, more down-to-earth, and more open-hearted than you had assumed based on how fiercely they battle out on the court. You see them in a new light. In other words, you meet them again for the first time.
Now envision this: What if similarly striking encounters with different people happened to you practically every day?
But then envision this: What if these amazing, daily discoveries were always about the very same person?
Most importantly, what if that person happened to be the single most consequential individual in all creation, throughout all history, and for all eternity?
I'm talking about Jesus the Christ, the Son of God, the King of heaven, the Lord of the nations, the Redeemer of the world!
And what if this happened? What if you started to realize that many previous reports about him often repeated among believers were flawed at best—diminishing him by misguided opinions and misleading claims?
What if you found him to be so much greater than his current reputation, much more alive and active, and also much more astonishing, much more appealing, much more awesome—and much more approachable than you'd been led to believe?
What if you kept on personally encountering Jesus over and over, day after day? What if this happened to you in such unexpectedly fresh and surprising ways that it seemed that with each new rendezvous you were meeting your Lord and Savior AS IF for the first time?
Here's How All of This
Keeps Happening to Me
For over forty years, I've been caught up in an extraordinary journey with Jesus precisely like this. To be sure, at times it has run hot and cold, fearful then bold, with ups and downs, in the light plus through the night.
Yet for me, this Spirit-guided course has remained a steady trek in the same direction—toward an ever more astonishing wealth of disclosures about who our Lord is today in the fullness of his spectacular supremacy.
And that brings me to you.
Finally, after decades of writing parallel books that actually foreshadow this volume, I offer you my magnum opus (chief work). Christ Is NOW! shares with you my distillation of exciting insights about our Redeemer King—uncovered while I was "meeting him again for the first time"—over and over and over.
In these pages, I hand you keys that will unlock doors into the wide-open spaces of a renewed vision of and involvement with God's Son in all of his greatness and goodness and glory. You'll find these insights to be simple but also comprehensive, practical but also radical, breathtaking but also life-giving. Rooted in God's Word, they will reintroduce you to the Lord Jesus Christ to help you see him for all he is right now.
In its approach lies a way for you to move into deeper intimacy with your Savior, not just in terms of who he was or who he will be, but in terms of who he is today. I think you'll find this approach truly is groundbreaking. I believe that long before you finish reading Christ Is NOW!, you will begin undergoing a genuine "Christ Awakening"—which is my great hope not only for you but for the entire Body of Christ.
The Hope at Hand: The Reformation That Must Come
Unfolding in answer to decades of concerted prayer globally, a nationwide and worldwide Christ Awakening movement, many believe, is at hand.
An awakening to the Lord Jesus Christ is urgently needed because far too many of this generation of Christians are slumbering concerning the full extent of the supremacy of Christ now. J. I. Packer says most believers have only pieces of him. John Stott calls us pigmy Christians because we worship a pigmy Christ. The late Chuck Colson suggested evangelicals have made him a "product" to meet our needs as consumers. Kendra Creasy Dean's research reports that many Christian youths have lost true passion for Jesus. William Willimon concludes that the reigning Christ is essentially "missing" for us in the thick of all we try to do for him.
We need a grander exaltation of God's Son that is able to breathe new passion into God's people to advance his kingdom purposes at this moment of history, yet we remain asleep. Here's how American theologian Kevin Vanhoozer puts it (emphasis added): "Present-day Christians need to awaken to the glory of the transfigured, risen Christ in our midst, and we need to stay awake so that we, like the disciples, see 'no one but Jesus only' (Matt. 17:8)."
Said another way, we need a "Christological reformation"—one in which God's people wake up to meet God's Son all over again, as if it were for the first time, thus re-forming their whole vision of all he is.
On November 1, 1517, citizens of Wittenberg, Germany, found nailed to their church doors an extensive, militant document that spread rapidly throughout Europe due to a recently invented "social media" called the printing press. The Protestant Reformation, which had been brewing for decades, was unleashed!
Today, in a very real sense like those "95 Theses," Christ Is NOW!, along with our ChristNow.com social media delivery systems—website resources, Facebook, Instagram, Twitter, blog posts, videos, ebooks—are issuing a similarly radical call for a reformation of—a magnification of—the Church's vision of who Christ is right now.
Many define this fresh work from heaven as a Christ Awakening. A Christ Awakening is a revolution of one's entire life in Christ. It comes about as the Spirit of God uses the Word of God to enable believers to meet the Son of God for ALL he is seated on the throne of heaven—making it feel as if we are meeting him again, as if it were for the very first time.
Every Christ Awakening—whether for one single Jesus follower or for an entire body of believers—eventually unleashes a grassroots insurgency set on waking up the whole Church to become wholly alive to the whole Christ.
And when that happens, it will not—it cannot—be contained within the Church! It will flow like a life-giving river into all of the sin-sick world that so desperately needs Jesus.
Talk about a fresh start with Jesus—this is it!
Why should we ever settle for less? Why should you?
About the Author
Over the past 40 years, David Bryant has been defined by many as a "messenger of hope" and a "Christ proclaimer" to the Church throughout the world. Formerly a minister-at-large with the InterVarsity Christian Fellowship, president of Concerts of Prayer International (COPI), and chairman of America's National Prayer Committee, David now provides leadership to ChristNow.com and Proclaim Hope!, whose mission is to foster and serve Christ-awakening movements. Order his widely read books at DavidBryantBooks.com.

with Jesus:

 'Look Closely at the Evidence!'
Note from Jesus
Dear Seeker,
My words have always provoked strong reactions! I do not leave people any middle ground for their decision about Me. There is no "safe" place they can put Me in the middle as just a good man and a good teacher. In the encounter with the crowd that you read about in today's verses, I AM claiming to be the Son of God. I AM saying that what I do and what I speak I have received directly from My Father in heaven. I AM claiming that every disciple that I have was given to Me by My Father.
Every contemporary Jewish person who heard Me in the events recorded below knew that I was claiming to be God walking and teaching among them. They told Me:
We demand Your life because You are a man, yet you claim to be God. This is blasphemy!
As an experienced rabbi familiar with their way of arguing about the meaning of Scripture, I gave them two reasons why I could claim to be God among them.
First, I used a good rabbinical defense strategy: I quoted a passage that shows that others had been called "sons of God." These people were not punished for their claim, so I shouldn't be punished for My claim. This argument is technically correct for their type of reasoning used in rabbinical discussion. However, most of those listening knew that I was claiming that I AM much more than one of many "sons of God." They knew My claim was that I AM THE Son of the God!
Second, I could call God My Father because what I claimed about Myself was validated by what I did! When you examine the great things that I did, the authoritative truths that I taught, and the way that I lived, you see that My actions validate My words. Notice what I said to My doubters and My critics:
Examine My actions, and you will see that My work is the work of the Father. Regardless of whether you believe in Me — believe the miracles.
Despite My opponents' anger at these claims, they could not disprove them. They were left to try to kill Me, but they couldn't do so at this time. The time wasn't right. The Father wouldn't let them. I wasn't ready yet to lay My life down, so they couldn't take it. Therefore, I continued with My ministry and many others believed in Me.
Verses to Live
OK. What are you going to do with Me? You can choose not to read My story, but My story won't go away. People will keep making movies about Me, they will keep talking about Me, they will be fascinated by Me, and many will come to full faith in Me.
So what are YOU going to do with Me? My claims are extravagant, even blasphemous if they are not true. But if they are true, then everything rides on your decision about Me! So look closely at the evidence — not just the evidence in the verses that follow, but at everything I said and did. Look at the movement I left behind. Examine the weak and fearful men and women who became bold and were willing to be martyred. What explains it? What was their belief in Me that led them to risk everything to be My disciples?
When He [Jesus] spoke these words, some of the Jews began to argue.
…
It was winter and time for the Festival of Dedication. While in Jerusalem, Jesus was walking through the temple in an area known as Solomon's porch, and Jews gathered around Him.

Jews:

How long are You going to keep us guessing? If You are God's Anointed, the Liberating King, announce it clearly.

Jesus:

I have told you, and you do not believe. The works I am doing in My Father's name tell the truth about Me. You do not listen; you lack faith because you are not My sheep. My sheep respond as they hear My voice; I know them intimately, and they follow Me. I give them a life that is unceasing, and death will not have the last word. Nothing or no one can steal them from My hand. My Father has given the flock to Me, and He is superior to all beings and things. No one is powerful enough to snatch the flock from My Father's hand. The Father and I are one.

The Jews gathered stones to execute Jesus right then and there.

Jesus:

I have performed many beautiful works before you in the name of the Father. Which of these can be judged as an offense that merits My execution?

Jews:

You are not condemned for performing miracles. We demand Your life because You are a man, yet you claim to be God. This is blasphemy!

Jesus:

You know what is written in the Scriptures. Doesn't it read, "I said, you are gods"? If the Scriptures called your ancestors (mere mortals) gods to whom the word of God came — and the Scriptures cannot be set aside — what should you call One Who is unique, sanctified by and sent from the Father into the world? I have said, "I am God's Son." How can you call that blasphemy? By all means, do not believe in Me, if I am not doing the things of the Father. But examine My actions, and you will see that My work is the work of the Father. Regardless of whether you believe in Me — believe the miracles. Then you will know that the Father is in Me, and I am in the Father.

Once again, some of the Jews tried to capture Him, but He slipped away, eluding their grasp. Jesus crossed the Jordan River and returned to the place where John was… cleansing the people through baptism in the early days. He lingered in the area, and scores of people gathered around Him.

Crowds:

John never performed any miracles, but every word he spoke about this man has come to pass. It is all true!

In that place, many believed in Him.
(John 10:19; John 10:22-42)
Response in Prayer
Holy and righteous Father, I confess that some days the urgency of my faith is simply not there. I feel blah, You seem distant to me, and the Holy Spirit's presence in my life seems to have vanished. I pray that You, O Father, make me thirsty for You. I give You the invitation to make me hungry for Your presence, Your word, Your Son, and Your Spirit. Bring people into my life to shake me out of my mediocrity and my moments of spiritual lethargy. Restore my passion by reawakening my heart to the voice, the leading, and the lordship of Jesus, in Whose name I pray. Amen.
March 24: Green Pastures: They Require Action
Numbers 28:1–31; 1 Corinthians 10:23–11:16; Psalm 23
Love and complete reliance on God are interrelated concepts. When we discover what love really means, we want to praise God for it. When we learn to rely on God for all our needs, we see just how loving He is as He takes care of all aspects of our lives. And this love makes us want to show love to others.
It's those who don't have who are most apt to come to Jesus. They're most in need of love. For this reason, it's hard for us who do have—a home, a car, enough food for a week—to fully understand reliance on Christ. It takes a different type of discipline.
This is why it's still shocking to me how many people absolutely love Psa 23. It's comforting, I suppose, and that's why: "Yahweh is my shepherd; I will not lack for anything. In grassy pastures he makes me lie down; by quiet waters he leads me" (Psa 23:1–2). I think so many of us love it, though, because we're aware of how frail and vulnerable we really are. It could all be gone in a moment. Disease catches up to us, and death will eventually get us all. We often forget just how important love is in all this, and we fail to recognize why Psa 23 has a special place in our hearts.
We are in the top percentile of wealth in the world. Many of our families own more than one car. Nonetheless, the death around us and the diseases we see show just how quickly it can be gone. And for this reason, we can recognize how crucial love is. Love carries people through hard times. It brings them to depend on God. Paul tells us we could have all sorts of incredible spiritual gifts, but if we don't have love, there's no point (1 Cor 13:1, 13).
And when Paul speaks about love, he's not talking about something we say or even feel; he's talking about something we do. Love requires us to give all things; or in Paul's words, it "rejoices with the truth, bears all things, believes all things, hopes all things, endures all things" (1 Cor 13:6–7). So, those of us who understand relying on Psa 23, even in our wealth, must help those who rely on its promises but are yet to experience them. They are people all over the world, waiting for us to "bear" their burdens with them. They are the hurting, the voiceless—the people who need us to show real love.
How can you show love to the hurting and voiceless in the world today? God has called us all to action—that is what love means. So how will you act?
JOHN D. BARRY
Humor Time….
Some Lent humor…..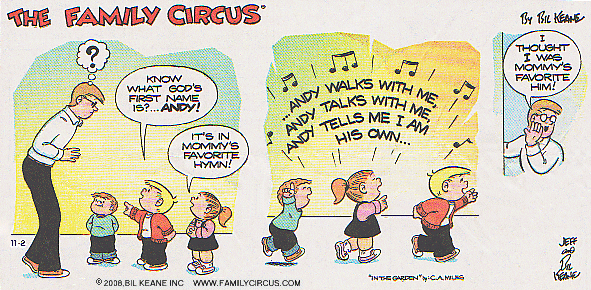 And the rest….
Politically speaking…..
Aunty's Words of Wisdom for the day…..
For the touch of weird in you……