Christoph Friedrich Blumhardt
Show me your ways, O Lord, teach me your paths; guide me in your truth and teach me, for you are God my Savior, and my hope is in you all day long. Psalm 25:4–5, NIV
Lord our God, be our Father and care for your children here on earth, where it is often bitterly hard and where everything seems to turn against us. Keep us faithful in our inner life, drawing all our strength from you, the eternal power of life, and from Jesus Christ, the Savior of the world. For Jesus has promised to come to us, and you will send him in our time of need. Let your strong hand be with those who often do not know where to turn. Show us paths we can follow, to the glory of your name in all eternity. Amen.
TODAY'S DAILY DIG
God is not looking for heroic figures, wonderful people who captivate others with their charisma. It must have been quite baffling to the educated world when Jesus pronounced, "Blessed are the poor in spirit." Blessed are the simple and those with limited education who do not want to understand everything with their intellect. Blessed are they who do not always think they have to put themselves forward to show how smart they are. Blessed are they who do not theorize about heavenly things. Blessed are they who keep to the way that is shown them, whatever life brings.
Source: Action in Waiting
Oh Heavenly and Gracious Father in Heaven, Hallowed be Thy Name. Thank You for this beautiful and glorious Sunday morning You have created for us today.
For this day, we praise and honor Your name. This is the day that you have made, we will rejoice and be glad for all that You have in store for us. Yahweh-Jireh, the Lord will provide, you are the God of More than enough, You are the God of abundance. Through You, Your servant David said: "my cup runs over."
Psalm 23:5 You prepare a table before me in the presence of my enemies. You have anointed my head with oil. My cup runs over.
Psalm 118:24 This is the day that the Lord has made; let us rejoice and be glad in it.
Sunday Morning Gratitude
We give You thanks that our needs are supplied and are grateful for all You provide. Today we glory in Your presence great Father. We wonder and gaze upon the great works Your hands have made. Your splendor surrounds us every day.
Thank you for sending Your Precious Son to die for our sins. You raised Him from the dead as You have raised us and called us to be Your own, bringing us into Your marvelous light.
Numbers 6:24-25  The Lord bless you and keep you; the Lord make his face to shine upon you and be gracious to you.
Psalm 28:7 The Lord is my strength and my shield; in him my heart trusts.
We serve a God of Abundance!
You are all mighty and worthy and we are so very honored that we serve a God of abundance. And out of Your abundance, we ask that You bless us.
Multiply our every work so that our cup will run over. Let the springs of living water flow through us so that we may be a blessing to others. In Jesus' mighty name we pray, Amen!
Psalm 103:1 "Bless the Lord, O my soul, and all that is within me, bless his holy name!"
Proverbs 3:5 "Trust in the Lord with all your heart, and do not lean on your own understanding"
Verse of the Day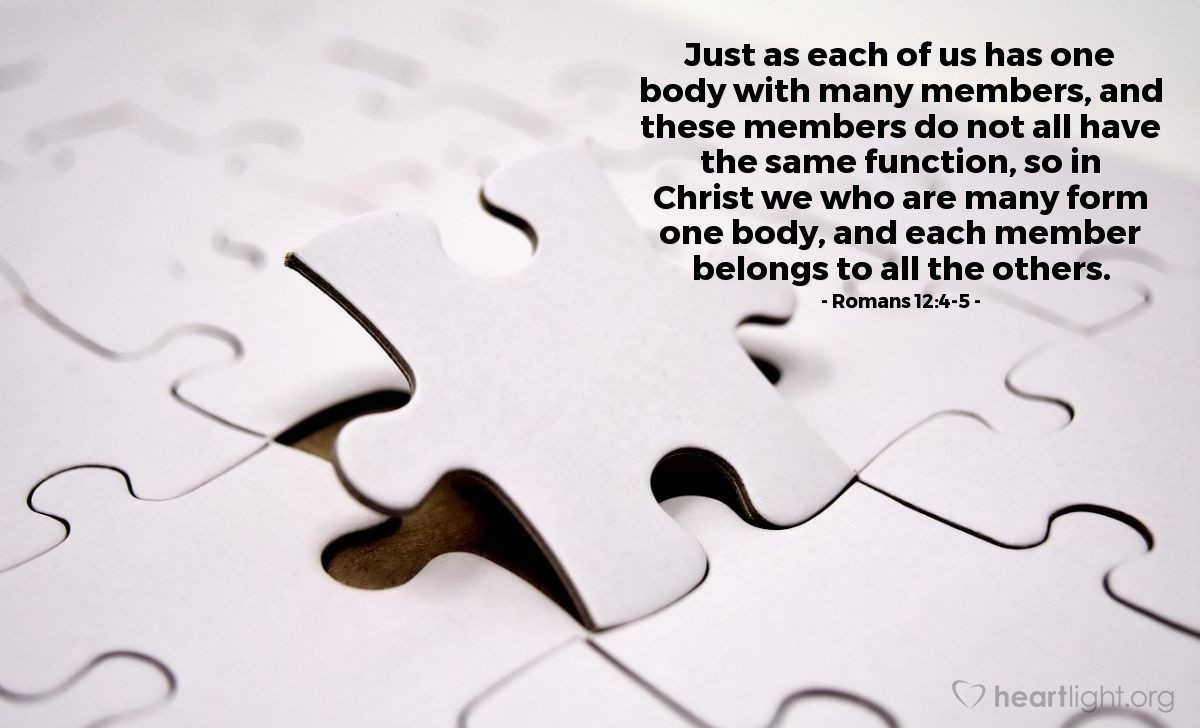 Thoughts on Today's Verse…
One of the key realities of Christianity is belonging. I belong! I belong to God. I belong to Jesus. I belong to Jesus' body, the Church. I have a place and a purpose in that body. I belong! I am needed! I have a job to do! I belong!!
My Prayer…
Help me, Father, to find the place where you made me to fit into Jesus' body, the church. Until I know my exact place to serve and use my gifts, I pledge to work in all sorts of ministries so that your Spirit, and not just my own preference, will guide me into your place for me to serve. Thank you for giving me a place not only to belong, but to also serve and be a part of Jesus' bodily presence in the world. In Jesus' name I pray. Amen.
Our Plans and God's Plans
TGIF Today God Is First Volume 1 by Os Hillman
August 26, 2018
"Many are the plans in a man's heart, but it is the Lord's purpose that prevails." Proverbs 19:21
Have you ever heard of someone who spent years of preparation for one vocation only to end up doing something completely different? Perhaps this could be said of you. Quite often we have in our minds what we believe we want to do only to have a course correction. Often the course correction comes through a major crisis that forces us into an area that we would never have considered.
Such was the case for Samuel Morse. Born in 1791, Morse grew up desiring to be an artist, and he eventually became very talented and internationally known. However, it was difficult to make a living as an artist in America during that time. A series of crises further complicated his vocational desire when his wife died; then his mother and father also died soon after. He went to Europe to paint and reflect on his life. On his return trip aboard a ship, he was captivated by discussions at dinner about new experiments in electromagnetism. During that important occasion, Morse made the following comment, "If the presence of electricity can be made visible in any part of the circuit, I see no reason why intelligence may not be transmitted by electricity." In the face of many difficulties and disappointments, he determinedly perfected a new invention, and, in 1837, applied for a patent that became what we know today as the telegraph. He also created Morse code. It was only later, after many more setbacks and disappointments, that his projects received funding.
Samuel Morse later commented, "The only gleam of hope, and I cannot underrate it, is from confidence in God. When I look upward it calms any apprehension for the future, and I seem to hear a voice saying: 'If I clothe the lilies of the field, shall I not also clothe you?' Here is my strong confidence, and I will wait patiently for the direction of Providence." Morse went on to create several other inventions and can be recognized today as the father of faxes, modems, e-mail, the internet and other electronic communication. ["Glimpses," Issue #99 (Worcester, Pennsylvania: Christian History Institute, 1998).]
God's plans may not always seem to follow our natural inclination. Perhaps God has you taking a path that may not lead to His ultimate destination for you. Trust in the Lord, lean not on your own understanding, acknowledge Him in all you do, and He shall direct your path (see Prov. 3:5-6).
Having a Great Number Two Man
TGIF Today God Is First Volume 2 by Os Hillman
August 26, 2018
"Then Moses would return to the camp, but his young aide Joshua son of Nun did not leave the tent" (Ex 33:11).
An organization cannot grow without a trusted and skilled second in command or "number two" man or woman. Joshua was Moses' "number two" man. He could trust him explicitly in all matters. He came to Moses as a young man and demonstrated his devotion to Moses early. A situation arose in the camp in which Joshua felt others were seeking to usurp Moses' leadership.
"Joshua son of Nun, who had been Moses' aide since youth, spoke up and said, "Moses, my lord, stop them!" But Moses replied, "Are you jealous for my sake? I wish that all the Lord's people were prophets and that the LORD would put his Spirit on them!" Then Moses and the elders of Israel returned to the camp (Num 11:28-30).
His loyalty is an example of what is required of a "number two" man. Joshua never sought to elevate himself. He served Moses until the day came when God promoted him to be the leader. He was a model of servant-hood.
When our ministry began to expand, God sent me a great "number two" man named Joey. He was living in Florida with his wife and their three small children. He learned of our need through our prayer letter. God spoke to him and his wife before we ever talked. We could not pay him what he was worth. He came by faith. God honored his faith and has enabled our work to grow and allow me to be away from the office to minister around the world.
Do you need a "number two" man? Ask God to bring him or her to you.
Listening to the Father's Heart – August 26 
by Os Hillman
Son, when you present a check to your bank for cash, the bank gives you the money based on what is in your account. There is a legal transaction that occurs. When I proclaim a promise through my Word, that, too is a legal transaction. You can trust that I will back my words with action. That is the nature of covenant. I am the enforcer. You are my conduit to see my word fulfilled because I use human beings to fulfill my words. I made a covenant with all my sons and daughters on the earth. Some have chosen not to accept my covenant promises. As a result, not all people receive what I offer to them. It is not so with you. I am so pleased you seek me to discover my covenant promises I have designed for you. They are the currency of my kingdom. Spend it now, son; there is no such thing as saving my covenant promises for a rainy day. They are here for you now to establish my kingdom.
So shall My word be that goes forth from My mouth; it shall not return to Me void, but it shall accomplish what I please, and it shall prosper in the thing for which I sent it. Isaiah 55:11

Daily Wisdom:

 Matthew 5:39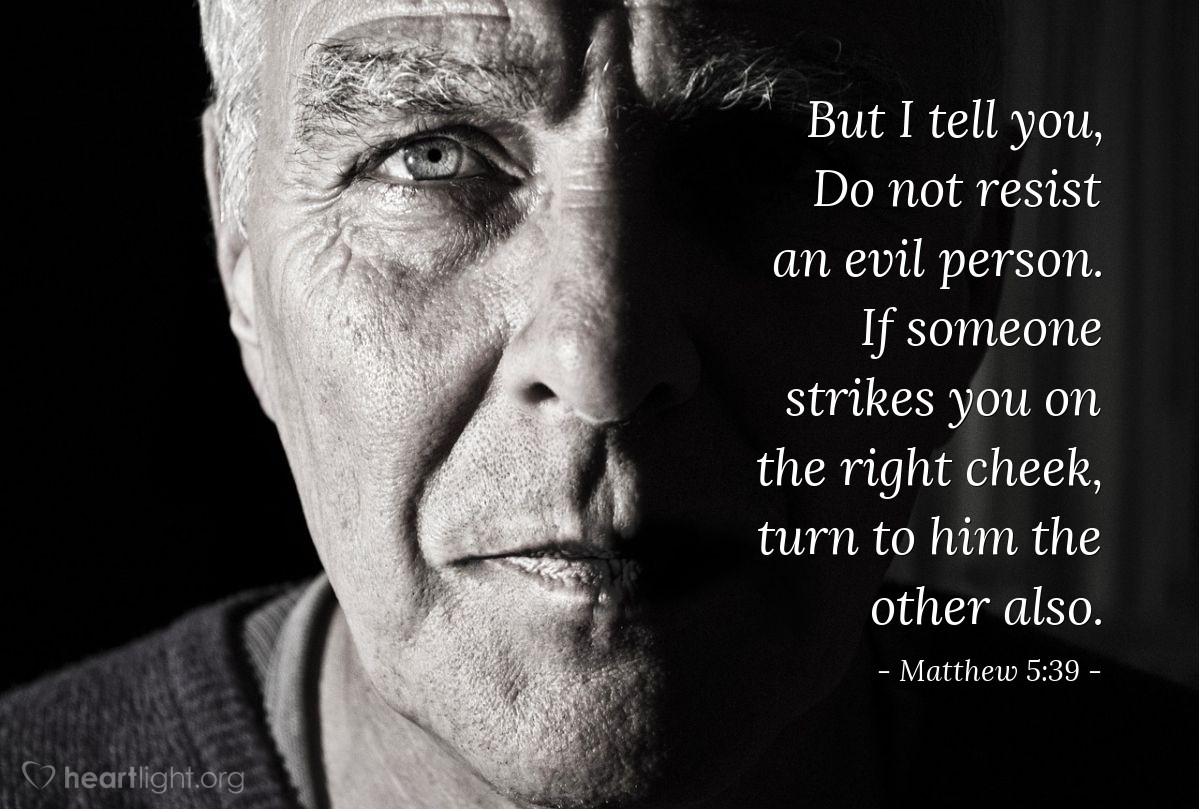 Morning & Evening:

 Morning Devo, Aug. 26th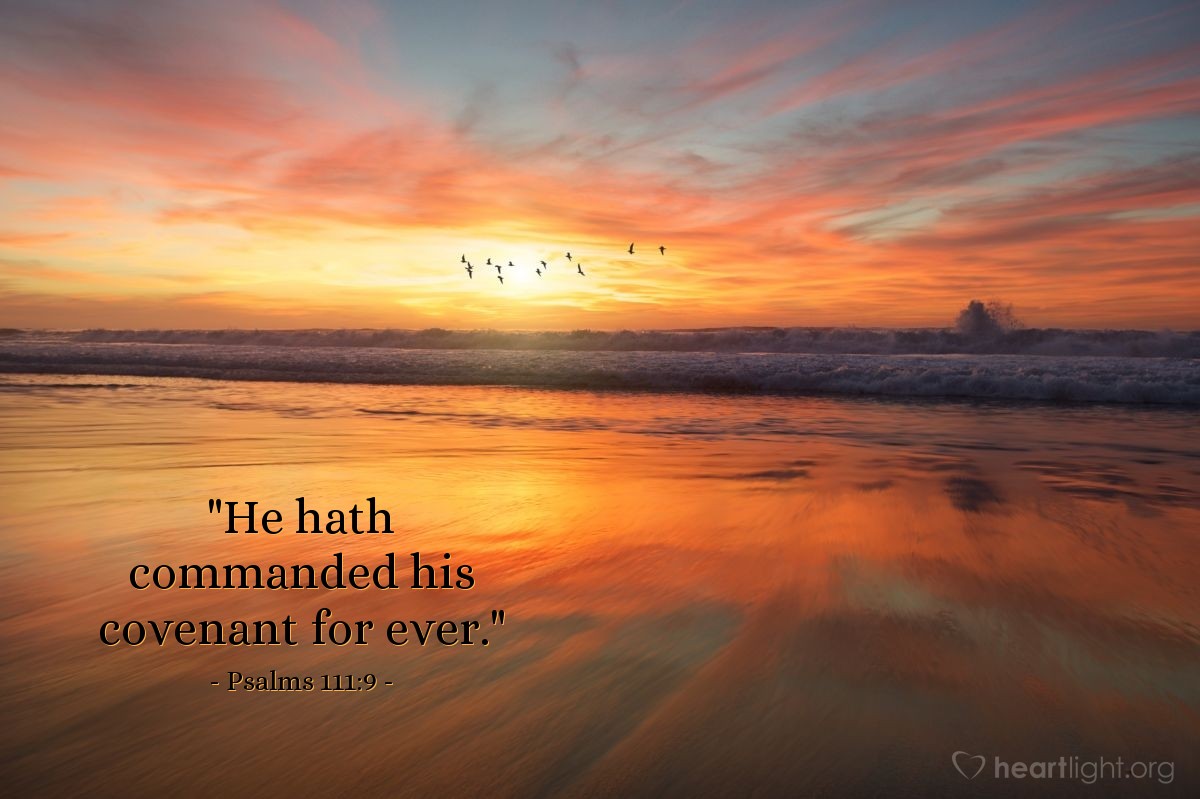 Morning Thought
The Lord's people delight in the covenant itself. It is an unfailing source of consolation to them so often as the Holy Spirit leads them into its banqueting house and waves its banner of love. They delight to contemplate the antiquity of that covenant, remembering that before the day-star knew its place, or planets ran their round, the interests of the saints were made secure in Christ Jesus. It is peculiarly pleasing to them to remember the sureness of the covenant, while meditating upon "the sure mercies of David." They delight to celebrate it as "signed, and sealed, and ratified, in all things ordered well." It often makes their hearts dilate with joy to think of its immutability, as a covenant which neither time nor eternity, life nor death, shall ever be able to violate-a covenant as old as eternity and as everlasting as the Rock of ages. They rejoice also to feast upon the fulness of this covenant, for they see in it all things provided for them. God is their portion, Christ their companion, the Spirit their Comforter, earth their lodge, and heaven their home. They see in it an inheritance reserved and entailed to every soul possessing an interest in its ancient and eternal deed of gift. Their eyes sparkled when they saw it as a treasure-trove in the Bible; but oh! how their souls were gladdened when they saw in the last will and testament of their divine kinsman, that it was bequeathed to them! More especially it is the pleasure of God's people to contemplate the graciousness of this covenant. They see that the law was made void because it was a covenant of works and depended upon merit, but this they perceive to be enduring because grace is the basis, grace the condition, grace the strain, grace the bulwark, grace the foundation, grace the topstone. The covenant is a treasury of wealth, a granary of food, a fountain of life, a store-house of salvation, a charter of peace, and a haven of joy.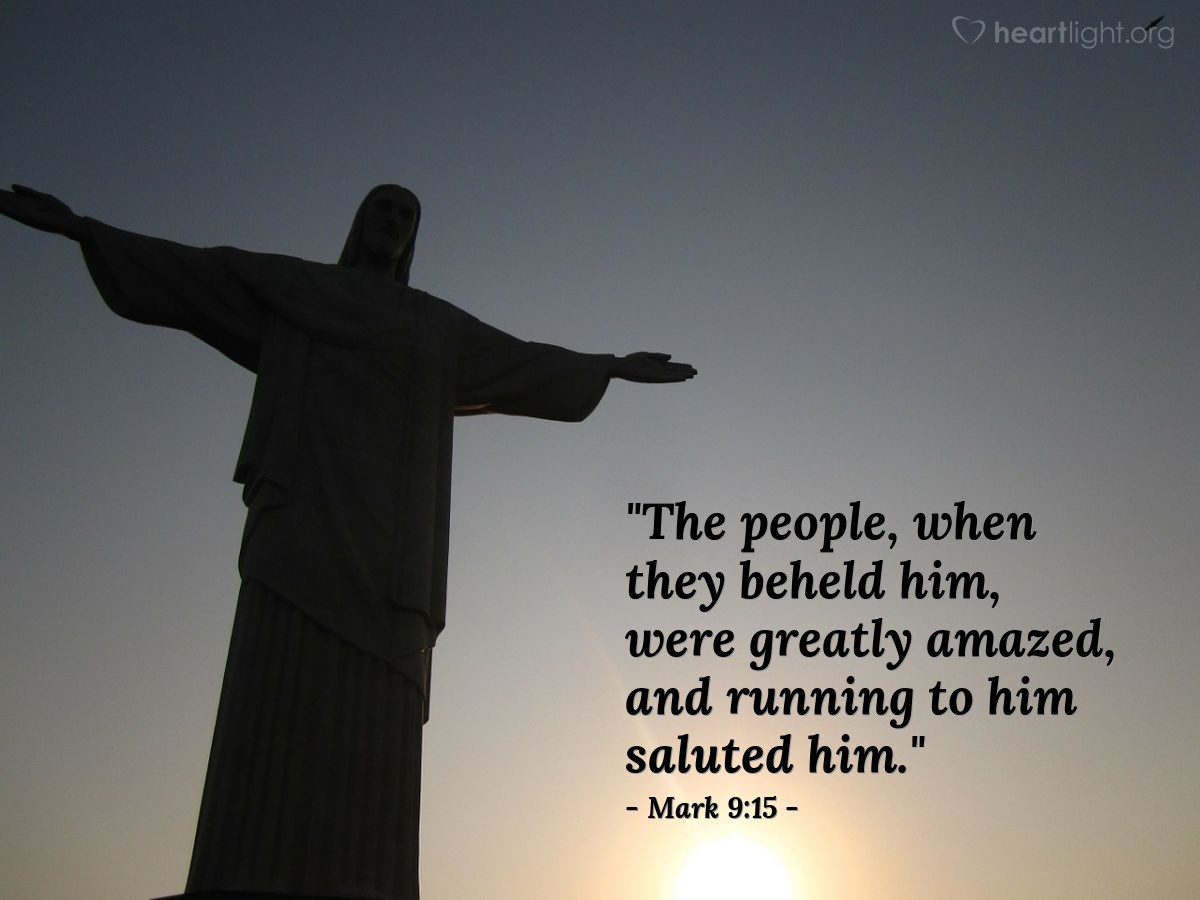 Evening Thought
How great the difference between Moses and Jesus! When the prophet of Horeb had been forty days upon the mountain, he underwent a kind of transfiguration, so that his countenance shone with exceeding brightness, and he put a veil over his face, for the people could not endure to look upon his glory. Not so our Saviour. He had been transfigured with a greater glory than that of Moses, and yet, it is not written that the people were blinded by the blaze of his countenance, but rather they were amazed, and running to him they saluted him. The glory of the law repels, but the greater glory of Jesus attracts. Though Jesus is holy and just, yet blended with his purity there is so much of truth and grace, that sinners run to him amazed at his goodness, fascinated by his love; they salute him, become his disciples, and take him to be their Lord and Master. Reader, it may be that just now you are blinded by the dazzling brightness of the law of God. You feel its claims on your conscience, but you cannot keep it in your life. Not that you find fault with the law, on the contrary, it commands your profoundest esteem, still you are in nowise drawn by it to God; you are rather hardened in heart, and are verging towards desperation. Ah, poor heart! turn thine eye from Moses, with all his repelling splendour, and look to Jesus, resplendent with milder glories. Behold his flowing wounds and thorn-crowned head! He is the Son of God, and therein he is greater than Moses, but he is the Lord of love, and therein more tender than the lawgiver. He bore the wrath of God, and in his death revealed more of God's justice than Sinai on a blaze, but that justice is now vindicated, and henceforth it is the guardian of believers in Jesus. Look, sinner, to the bleeding Saviour, and as thou feelest the attraction of his love, fly to his arms, and thou shalt be saved.