Christoph Friedrich Blumhardt
I lift up my eyes to you, to you whose throne is in heaven. As the eyes of slaves look to the hand of their master, as the eyes of a maid look to the hand of her mistress, so our eyes look to the Lord our God, till he shows us his mercy. Psalm 123:1–2, NIV
Lord our God, we lift our hearts to you, our help in every need. You do so much for us even in difficult times, letting us always see your light and giving us your help in the many things you want us to bear in your strength, O Almighty God. In the end you will help our age come to your light. Through your great mercy let us receive your Word. Bless it within our hearts, and help us to serve you everywhere we go and in everything we are allowed to do. Amen.
TODAY'S DAILY DIG
No one person or group could have brought about the first church community. No heights of oratory, no flaming enthusiasm, could have awakened for Christ the thousands who were moved at the time, or produced the united life of the early church. The Spirit did not, as you might think, descend upon the speakers in such a way that they preached a sermon or gave a speech to an unenlightened crowd. Instead, fiery tongues of the Spirit ate their way into the hearts of the hearers and inflamed the crowd in one common experience of the same Spirit and the same Christ.
Verse of the Day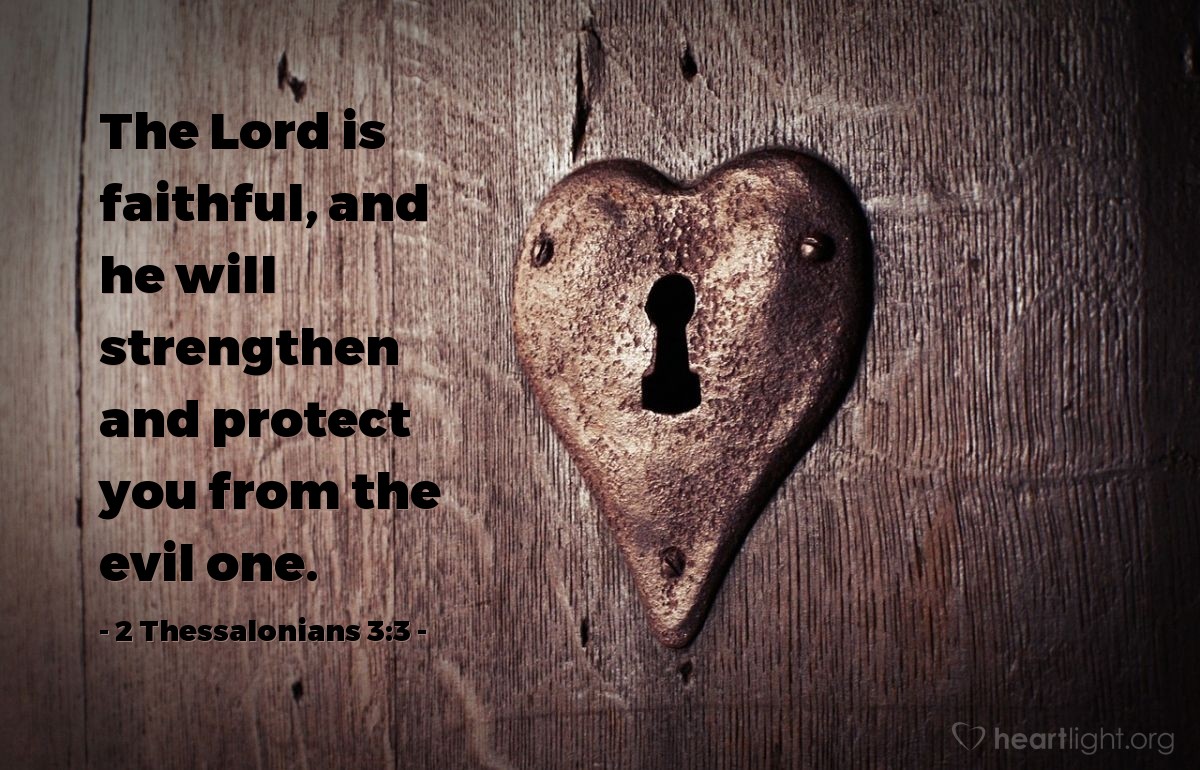 Thoughts on Today's Verse…
It's amazing to me how Satan knows our "silver bullet sins" — those sins that can especially wound and disable us from the work of Christ. Commit in your heart to ask God to protect you, your family, and one other person (you'll silently and daily support in prayer) from the attacks of the evil one.
My Prayer…
Mighty and Triumphant King, crush your enemies under your feet and liberate me and those I love from the oppressive attacks and the horrible consequences of sin. Not only forgive and cleanse me, but please guard my heart so that I might gain strength to serve you with passion and power. In Jesus' mighty name I pray. Amen.
A few words about words…
June 24, 2018 by The Princess
Words are symbols, letters strung together in a particular language with some sort of agreement about what their meaning. They are never the thing itself but act as means to point to some thing, idea or concept. The word "blue" is not the color blue itself. Not only is "blue" not the color itself but there are also over 7,000 living languages in the world today, so you can imagine how many different ways there are to point to what is understood as the color blue.
Why am I even writing about this? I find it interesting when I write something and others feel the need to translate it into religious terminology. That is fine but what's interesting is when people feel the need to do this with an angry tone complete with all caps and several exclamation points. I am dumbfounded every time I see it and wanted to write a little about how I've found it helpful NOT to limit myself to particular terms or words for things.
I am going to share a particular experience that I'm sure will make some of you want to go all caps and exclamation points on me but I'm going to ask you to reserve them as they will be wasted on me. I know what I experience and have experienced and I trust this more than anyone's opinion.
Many years ago during a time of quiet and meditation I began to think about the word God. The word or idea of God had come to mean so much to me resulting from many profound and inexplicable experiences but I also knew in my heart that my view of this idea of God was still colored by my human understanding of things as well as many religious ideas that have been expressed since time immemorial. I've always approached things from a more scientific perspective and from that perspective, I challenge things, turn them over and upside down and question assumptions and premises.
When I get quiet and go within I try to approach it as a child would. A child knows it doesn't already know and so she will ask and listen. A child is open and humble and doesn't ask a question thinking she already knows the answer. She is not just looking for something or someone to assure her that what she already thinks she knows is correct; she is willing to be mistaken and corrected. As I sat this day asking about the idea of "God" I simply asked what this really means. I also asked if there was another word or words that might help me to more fully experience what this is rather than what I might think it means.
The gentle Voice within me that I've heard for many years replied with two words…"The Everything."
There's something that I've always found puzzling. I have studied many religions and beliefs ranging from small villages in Africa and elsewhere (both historically and contemporaneously), to the major religions of the world. One thing that many of them share is how vehemently people defend their religion and their beliefs. Even here when I post something I often get angry, exclamation point comments such as "That's the Holy Spirit!" "That's Jesus!" or "God is love!" "Jesus is the way!" I will never understand how someone can believe that yelling that God is love in an angry tone might be helpful to anyone. It's so unbelievably incongruent with what Love is that if it weren't so sad, it would be funny.
If I look up at the sky right now, I am pretty sure that the agreed upon color of the sky is blue. It is a fact. It is true. If someone started to tell me that the sky color right now is pink with yellow polka dots, I can't imagine that I would start screaming that it's blue no matter how many times they might suggest it's not. I KNOW. I am confident and trust my own experience. I don't need for them to agree with me and I know that however much they might even believe it's not blue, it doesn't change that it's blue for instant.
Rather than argue about the validity of a particular word or idea, I find it more helpful is to have the inner Spirit (by whatever name) translate for me and teach me. What happens when I do this, is that I'm able to see beyond the words used to what someone is trying to point to with the words, and often see that the other is really trying to say the same thing as I am. With this we are joined and no longer separate, we are no longer at odds. And what is Love but that which joins us?
I might use words like fairy dust, hearts, rainbows, and twinkle, but what is behind these words is something far more profound than one might see at first glance. But don't take my "word" for it. The only way is let our own inner Spirit lead each of us in the direction of Love…In the direction of unity and let our own experience show us that this is what we truly want rather than clenching to differences. And in this place of oneness and unity we find treasures that no words can ever describe.
The Nativity of Saint John the Baptist
Saint of the Day for 
June 24
https://www.franciscanmedia.org/wp-content/uploads/2016/08/SODJun24.mp3
Saint John the Baptist's Story
Jesus called John the greatest of all those who had preceded him: "I tell you, among those born of women, no one is greater than John…." But John would have agreed completely with what Jesus added: "[Y]et the least in the kingdom of God is greater than he" (Luke 7:28).
John spent his time in the desert, an ascetic. He began to announce the coming of the Kingdom, and to call everyone to a fundamental reformation of life. His purpose was to prepare the way for Jesus. His baptism, he said, was for repentance. But one would come who would baptize with the Holy Spirit and fire. John was not worthy even to untie his sandals. His attitude toward Jesus was: "He must increase; I must decrease" (John 3:30).
John was humbled to find among the crowd of sinners who came to be baptized the one whom he already knew to be the Messiah. "I need to be baptized by you" (Matthew 3:14b). But Jesus insisted, "Allow it now, for thus it is fitting for us to fulfill all righteousness" (Matthew 3:15b). Jesus, true and humble human as well as eternal God, was eager to do what was required of any good Jew. Jesus thus publicly entered the community of those awaiting the Messiah. But making himself part of that community, he made it truly messianic.
The greatness of John, his pivotal place in the history of salvation, is seen in the great emphasis Luke gives to the announcement of his birth and the event itself—both made prominently parallel to the same occurrences in the life of Jesus. John attracted countless people to the banks of the Jordan, and it occurred to some people that he might be the Messiah. But he constantly deferred to Jesus, even to sending away some of his followers to become the first disciples of Jesus.
Perhaps John's idea of the coming of the Kingdom of God was not being perfectly fulfilled in the public ministry of Jesus. For whatever reason, when he was in prison he sent his disciples to ask Jesus if he was the Messiah. Jesus' answer showed that the Messiah was to be a figure like that of the Suffering Servant in Isaiah. John himself would share in the pattern of messianic suffering, losing his life to the revenge of Herodias.
---
Reflection
John challenges us Christians to the fundamental attitude of Christianity—total dependence on the Father, in Christ. Except for the Mother of God, no one had a higher function in the unfolding of salvation. Yet the least in the kingdom, Jesus said, is greater than he, for the pure gift that the Father gives. The attractiveness as well as the austerity of John, his fierce courage in denouncing evil—all stem from his fundamental and total placing of his life within the will of God.
---
Saint John the Baptist is the Patron Saint of:
Baptism
Exegesis of the Gospel: Lk 1:57-66, 80
With regard to the solemnity of the Nativity of John the Baptist and the Gospel passage that focuses directly on that event: The birth itself is stated without any details. More time is spent describing the circumcision and naming of this newborn child. And finally the response of the neighbors is given. They are not sure what to make of this child or what he was destined to become.
1) The birth of John the Baptist. Luke offers only a bare-bones statement indicating that Elizabeth gave birth to a son. Previous to this Zechariah was visited by the archangel Gabriel who announced that this was going to happen even though Elizabeth was elderly and barren (Lk 1:5-25). This is the fulfillment of that prophesy and the neighbors all rejoice with Elizabeth.
2) Circumcision and naming of the child. Eight days after the birth of this child he is presented for circumcision and at this time he will receive his name. Circumcision officially incorporates John the Baptist into the people of Israel. He is now part of the covenant people. Ordinarily he would have received the name of his grandfather, or on occasion the father's name is given a newborn child. Elizabeth is the one who first declares that this child will be named "John." This was previously mandated by the angel Gabriel but he told it only to Zechariah (Lk 1:13). Nevertheless, this name totally shocks everyone who heard it. Zechariah himself is then consulted and he confirms what Elizabeth had declared, "John is his name." It is quite clear from what has already taken place that this child's ultimate mission will be anything but normal.
3) The neighbor's response. Zechariah recovers his voice which was taken from him by the archangel Gabriel. His first words express blessings on God. The neighbors, on the other hand, experience the kind of fear that emerges from being in the presence divine mystery. From annunciation to birth the events surrounding John the Baptist have been extraordinary. Who is this child and what is he destined to become? He was born to pious faithful Jews who were just ordinary folks. But obviously out of the ordinary is going to emerge the extraordinary. In the meantime he will be in the desert growing strong in spirit.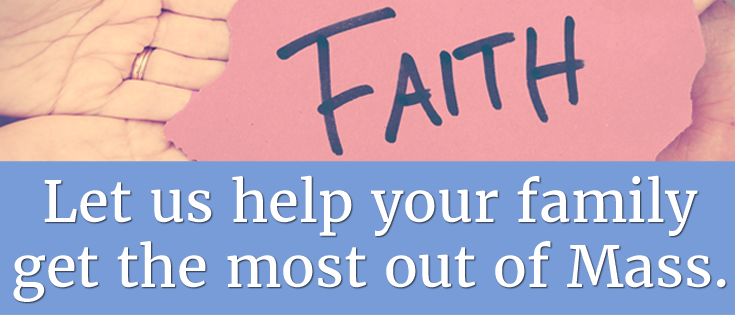 Spiritual Warfare:

 'Prayer Brings Peace Which Guards Your Heart'

God's Power for Our Battles

Don't worry about anything; instead, pray about everything. Tell God what you need, and thank him for all he has done. Then you will experience God's peace, which exceeds anything we can understand. His peace will guard your hearts and minds as you live in Christ Jesus.
Today's Prayer
Lord, forgive me for worrying so much. I know that worry brings fear, and fear overpowers my faith. Deliver me from fear and worry. Help me to always turn to You in prayer as my first response to every problem and success I experience. May Your peace guard my heart and clean my mind from all my fears and weaknesses. Remind me that my weakness gives Your strength a chance to shine. In Jesus' Name, Amen.
God's Holy Fire:

 'How Foolish Can You Be?'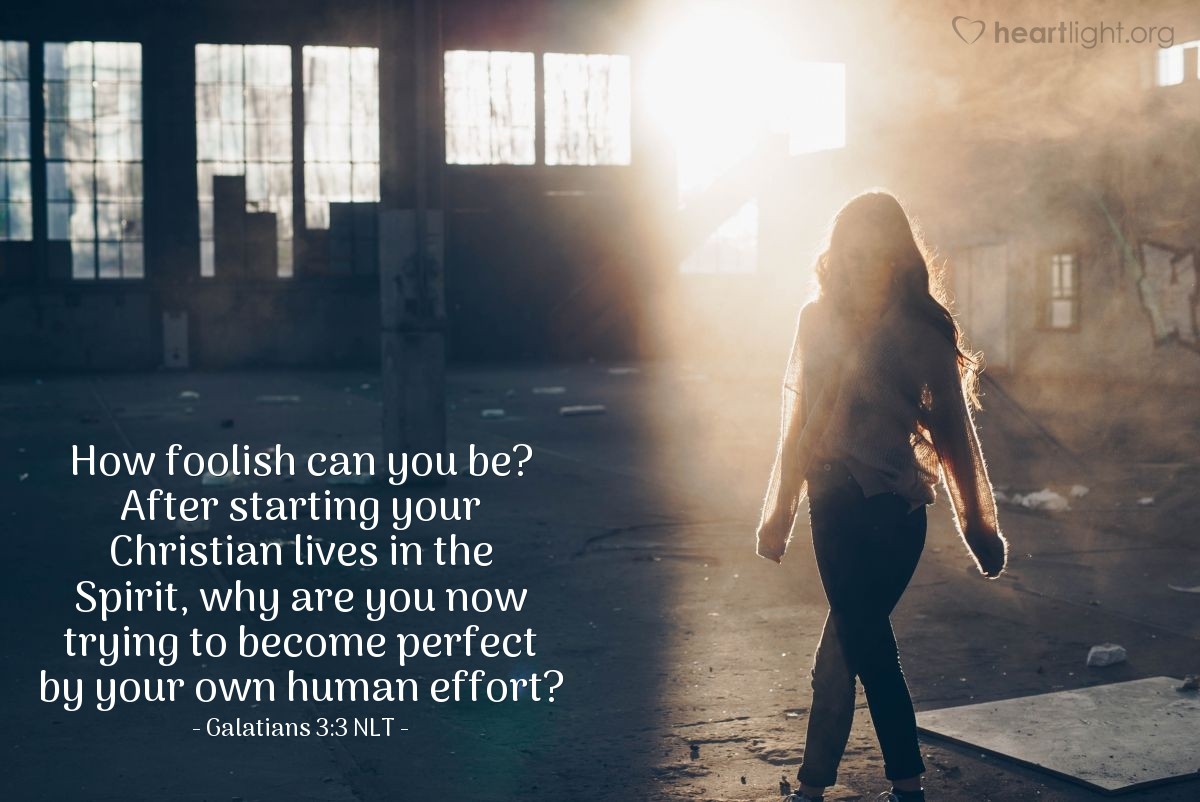 Key Thought
Try harder! Be better! Achieve more! Seek perfection! These are all messages that we hear every day in our competitive world. In fact, these admonitions can help in many areas of our lives. However, there is one area that they do not help: becoming holy like God! Yes, we need to obey God. Yes, we must offer ourselves to God for his service. Yes, we should yearn to be holy as God is holy. However, without the work of the Holy Spirit, we will never become like Jesus. The Spirit convicts us, purifies us, gives spiritual gifts to us, empowers us, and transforms us to become like Jesus. 
Our effort
 alone cannot 
bring about these changes in us
; we must depend on the Spirit's work to accomplish all 
these changes
. While this dependence on the Spirit may feel counter-intuitive to our pursuit of Christ-likeness, this trust in the Spirit is an indispensable element of God's grace. The Father delivered us from sin and death through the gift of his Son. We become like Jesus as we offer ourselves to God through the gift of the Holy Spirit. Our own efforts, our own power, and our own attempts at perfection will always fall short of God's holiness and majesty. Only the "Holy Gift" within us can transform us into the very nature of Jesus (
2 Corinthians 3:18
).
Today's Prayer
O Father, I do want to be holy as you are holy. I do want to live with your righteous character and your gracious compassion. So I offer myself — my life, my gifts, my time, my money, my all — to serve you. But I know, dear Father, that these things will fall far short of your perfection and glory, and so I ask for your Holy Spirit to do his work in me. In Jesus' name, I pray. Amen.
Shadrach, Meshach, and Abednego answered and said . . . 'Be it known to you, O King, that we will not serve your gods.'
Daniel 3:16, 18
The narrative of the manly courage and marvelous deliverance of these three holy children, or rather champions, is well calculated to engender in the minds of believers firmness and steadfastness in upholding the truth in the teeth of tyranny and in the very jaws of death. Here is a wonderful example especially for young Christians, teaching them that when it comes to faith in action they must never sacrifice their consciences. Lose everything rather than lose your integrity, and when everything is gone, still hold fast a clear conscience as the rarest jewel that can adorn the bosom of a mortal. Do not be guided by expediency but by divine authority. Follow the right at every hazard. When you see no obvious advantage, then walk by faith and not by sight. Honor God by trusting Him when it comes to matters of loss for the sake of principle. See whether He will be your debtor! See if He does not even in this life prove His word that "there is great gain in godliness with contentment,"1 and that for those who "seek first the kingdom of God and his righteousness . . . all these things will be added to you."2
Should it happen that in the providence of God you are a loser for conscience's sake, you will find that if the Lord does not pay you back in the silver of earthly prosperity, He will discharge His promise in the gold of spiritual joy. Remember that a man's life does not consist in the abundance of what he possesses.
To wear an honest spirit, to have a heart void of offense, to have the favor and smile of God is greater riches than all the gold and diamonds in the world. "Better is a dinner of herbs where love is than a fattened ox and hatred with it."3 An ounce of contentment is worth a ton of gold.
1) 1 Timothy 6:6 
2) Matthew 6:33
3) Proverbs 15:17