Christoph Friedrich Blumhardt
In fact, this is love for God: to keep his commands. And his commands are not burdensome, for everyone born of God overcomes the world. This is the victory that has overcome the world, even our faith. Who is it that overcomes the world? Only the one who believes that Jesus is the Son of God. 1 John 5:3–5, NIV
Lord our God, in the grace of Jesus Christ we pray to you that your will may be done for us and for all the world. Through Jesus Christ grant us faith that you love us, faith that we may live in your love, that we may hope in your love every day and have peace on earth, where there is so much unrest and trouble. Keep us firm and constant, remaining in your peace and in the inner quiet you give us because Jesus Christ has overcome the world. He has truly overcome, and this fills us with joy. We praise you, Almighty God, that you have sent Jesus Christ and that he has overcome the world. We praise you that he has overcome all evil, sin, and death, and that we may rejoice at all times in your presence. Amen.
TODAY'S DAILY DIG
If I am soft
to myself and slide comfortably into self-pity and self-sympathy, if I do not by the grace of God practice fortitude, then I know nothing of Calvary love. If I myself dominate myself, if my thoughts revolve round myself, if I am so occupied with myself I rarely have "a heart at leisure from itself," then I know nothing of Calvary love.…That which I know not, teach Thou me, O Lord, my God.
Source: Bread and Wine
Saint Albert Chmielowski
Saint of the Day for 
June 14
(
August 20, 1845

 – 

December 25, 1916

)

https://www.franciscanmedia.org/wp-content/uploads/2016/08/SODJun14.mp3
Saint Albert Chmielowski's Story
Born in Igolomia near Kraków as the eldest of four children in a wealthy family, he was christened Adam. During the 1864 revolt against Czar Alexander III, Adam's wounds forced the amputation of his left leg.
His great talent for painting led to studies in Warsaw, Munich, and Paris. Adam returned to Kraków and became a Secular Franciscan. In 1888, when he founded the Brothers of the Third Order of Saint Francis, Servants to the Poor, he took the name Albert. They worked primarily with the homeless, depending completely on alms while serving the needy regardless of age, religion, or politics. A community of Albertine sisters was established later.
Pope John Paul II beatified Albert in 1983, and canonized him six years later. His Liturgical Feast Day is June 17.
---
Reflection
Reflecting on his own priestly vocation, Pope John Paul II wrote in 1996 that Brother Albert had played a role in its formation "because I found in him a real spiritual support and example in leaving behind the world of art, literature, and the theater, and in making the radical choice of a vocation to the priesthood" (Gift and Mystery: On the Fiftieth Anniversary of My Priestly Ordination). As a young priest, Karol Wojtyla repaid his debt of gratitude by writing The Brother of Our God, a play about Brother Albert's life.

What Jesus Did!

 'You Don't Know My Father'

"Where is your father?" [the Pharisees] asked. Jesus answered, "Since you don't know who I am, you don't know who my Father is. If you knew me, you would also know my Father." Jesus made these statements while he was teaching in the section of the Temple known as the Treasury. But he was not arrested, because his time had not yet come.
Key Thought
People can be so incredibly gullible about charlatans and scam artists, yet push away those who genuinely want to help them. Many people who followed false messiahs and false teachers rejected Jesus. As Jesus does so often in the Gospel of John, he emphasizes that when they reject him, they are also rejecting the Father who sent him. Yet the very fact that the authorities cannot and do not arrest him till it is God's timing is testimony that Jesus is who he claims to be. Jesus continues his emphasis on the importance of our decision about him and our relationship with him. We do not have God if we reject him. It may not be very politically correct in many places today, but Jesus' exclusive claims remind us that being politically correct is not nearly as important as being eternally correct.
Today's Prayer
Holy and righteous Father, it troubles my heart that so many people do not know Jesus or have rejected him as your Son and their Savior. Please open the door of the hearts of the millions who need to know Jesus. Bless those who have crossed cultural and language barriers to share your grace. Bring a deep longing in the hearts of the people of the world to know Jesus, in whose name I pray. Amen.
Related Scripture Readings
Quotemeal:

 Jun. 14th, 2018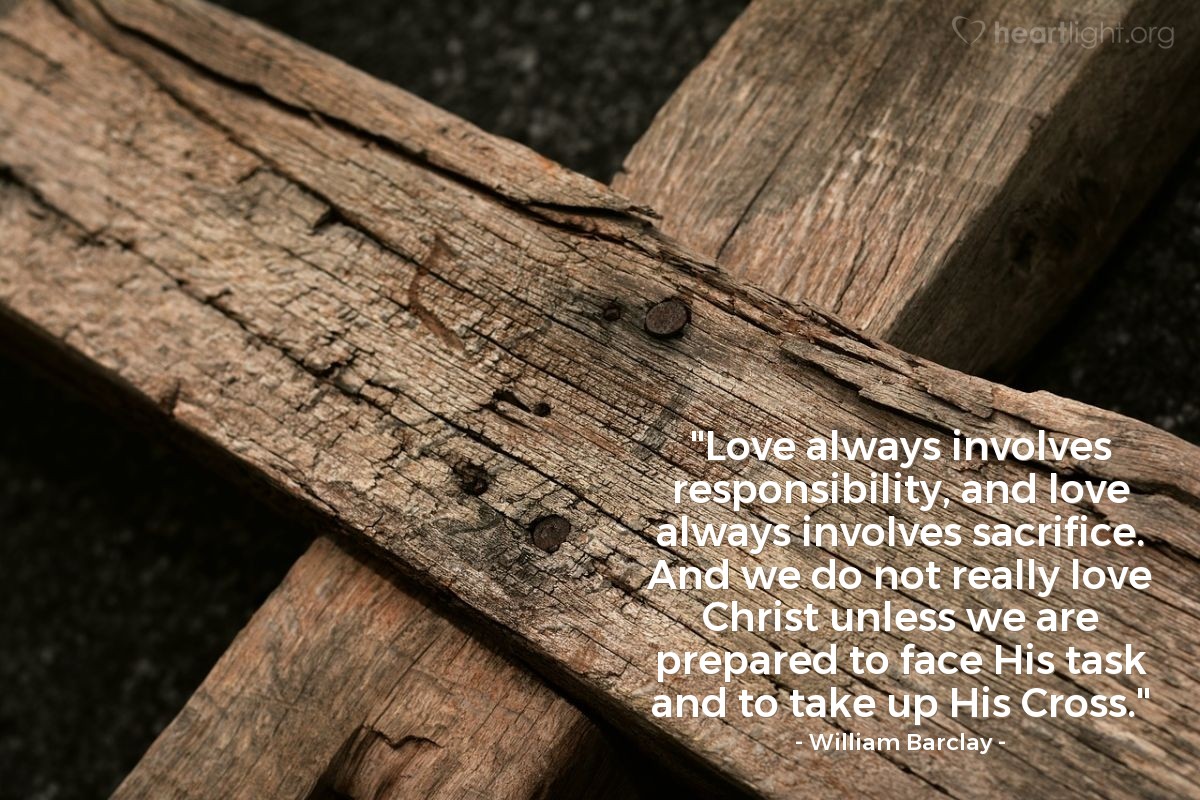 Perception Is Not Reality
TGIF Today God Is First Volume 1 by Os Hillman
June 14, 2018
"The lions may roar and growl, yet the teeth of the great lions are broken." – Job 4:10
In the advertising business we often say that "perception is reality" for the person who views our advertising message. It does not matter whether the audience believes the message to be true, only that they perceive it to be true. Their actions will be the same whether they believe it or only perceive it.
The enemy of our souls is very good at this game. He may bring on us what we perceive to be true when it is a lie. It may appear that there is no way around a situation. He may bring great fear on us. When we buy into his lie, we believe only what we have chosen to perceive to be true. It usually has no basis of truth. Such was the case when Peter looked on the waters during a night boat journey with the other disciples. At first glance, he and the disciples screamed with fear, thinking that what they saw was a ghost. It was actually Jesus.
Satan's name means "accuser." He travels to and fro to accuse the brethren. He brings an impressive front to all he does, yet behind that front is a weak, toothless lion with a destination that has already been prepared in the great abyss. He knows his destination, but he wants to bring as many with him as possible; so he often has a big roar, but little bite.
The next time some event comes into your life that creates fear and trembling, first determine the source. Look past the emotions and evaluate the situation in light of God's Word. Perception is not always reality.
NATIONAL POP GOES THE WEASEL DAY
June 14 is set aside to observe National Pop Goes the Weasel Day.  On this day people dig back into their memories to the nursery rhymes, they learned as children and celebrate the day singing "Pop Goes the Weasel."
The origins of this nursery rhyme are believed to date back to the 1700s.
The original version went as such:
Half a pound of tuppenny rice,
Half a pound of treacle.
That's the way the money goes,
Pop! goes the weasel.
Up and down the City road,
In and out the Eagle,
That's the way the money goes,
Pop! goes the weasel.   
"The Eagle" in the second verse may refer to The Eagle freehold pub which was once at the corner of Shepherdess Walk and City Road in London.  Its second life, in 1825, was as a music house. Then in 1901 it was demolished and rebuilt once more into a public house.  It bears a plaque with this version of "Pop Goes the Weasel" along with the history of the pub.
An alternative version:
A penny for a spool of thread,
A penny for a needle.
That's the way the money goes,
Pop! goes the weasel.
This version is interpreted as the "weasel" being a shuttle or bobbin, as used by silk weavers, being pawned in a similar way as the suits or jackets owned by the Cockneys.
There are many different versions of this nursery rhyme, and they are all fun, with the same catchy tune.
HOW TO OBSERVE
Use #NationalPopGoesTheWeaselDay to post on social media.
HISTORY
Within our research, we were unable to find the creator and the origin of National Pop Goes the Weasel Day.