Christoph Friedrich Blumhardt
And in the name of our Lord Jesus Christ give thanks every day for everything to our God and Father. Ephesians 5:20, NEB
Dear Father in heaven, accept our thanks today for all you allow us to learn and to receive from you. Help us, your children, to follow the Savior with a right spirit and with true understanding. Protect us from evil, from all the works of Satan. In our generation may we experience your rulership and your wonders. In the name of Jesus we pray, reveal yourself with power. May your will be done on earth as in heaven, that all may realize they are in your hands and that it is your will to set everything right. Be with us this night. Bless and strengthen us for all the work entrusted to us. Amen.
Thirty-eight years ago, El Salvador's Archbishop Oscar Romero fell to an assassin's bullet while celebrating Mass. In life, his outspoken call for justice for the poor earned him the accusation of political meddling and even of supporting Communism. Now the Vatican is close to declaring him a saint. It's not hard to see why: though he never shied from confronting oppression, his message was grounded in a profound love for the nonviolent Christ. Here are his words, taken from a new 
Plough 
collection of his writings and sermons titled 
The Scandal of Redemption
.
There can be no freedom as long as there is sin in the heart. What's the use of changing structures? What's the use of violence and armed force if the motivation is hatred and the purpose is to buttress those in power or else to overthrow them and then create new tyrannies? What we seek in Christ is true freedom, the freedom that transforms the heart, the freedom the risen Christ announces to us today, "Seek what is above" (Col. 3:1). Don't view earthly freedom and the oppression of this unjust system in El ­Salvador just by looking down from the rooftops. Look on high! That doesn't mean accepting the situation, because Christians also know how to struggle. Indeed, they know that their struggle is more forceful and valiant when it is inspired by this Christ who knew how to do more than turn the other cheek and let himself be nailed to a cross. Even submitting to crucifixion, he has redeemed the world and sung the definitive hymn of victory, the victory that cannot be used for other ends but benefits those who, like Christ, are seeking the true liberation of human beings. This liberation is incomprehensible without the risen Christ, and it's what I want for you, dear sisters and brothers, especially those of you who have such great social awareness and refuse to tolerate the injustices in our country.… Lift your hearts on high, and consider the things that are above!
Here is the proof that love alone solves everything.
Dear young people given to violence and vice, you who have already lost your faith in love and think that love can solve nothing, here is the proof that love alone solves everything. If Christ had wanted to impose his redemption through armed force or through fire and violence, he would have achieved nothing. That would have been useless; there would be only more hatred and wickedness. But going straight to the heart of redemption, Christ tells us on this night, "This is my commandment: as I have loved you, so you also should love one another." And he says more: "So that you may see that these are not simply words, stay with me tonight when I will sweat blood as I observe the evil of humankind and the pain of my own sufferings! And tomorrow you will see me carrying the cross like a silent lamb and dying on Calvary. Be assured that I bear no resentment toward anybody. From the depth of my soul I will cry out, 'Father, forgive them, they know not what they do.'" Let us reflect, sisters and brothers, on this personified gesture of love. And when we are tempted to act with vengeance, resentment, cruelty, or selfishness, let us not consider the sad example of people who hate one another. Rather let us raise our eyes toward the love that becomes lamb, that becomes food, that becomes Passover, that becomes covenant.
Verse of the Day
for Thursday, April 19, 2018 [ Previous Devotionals ]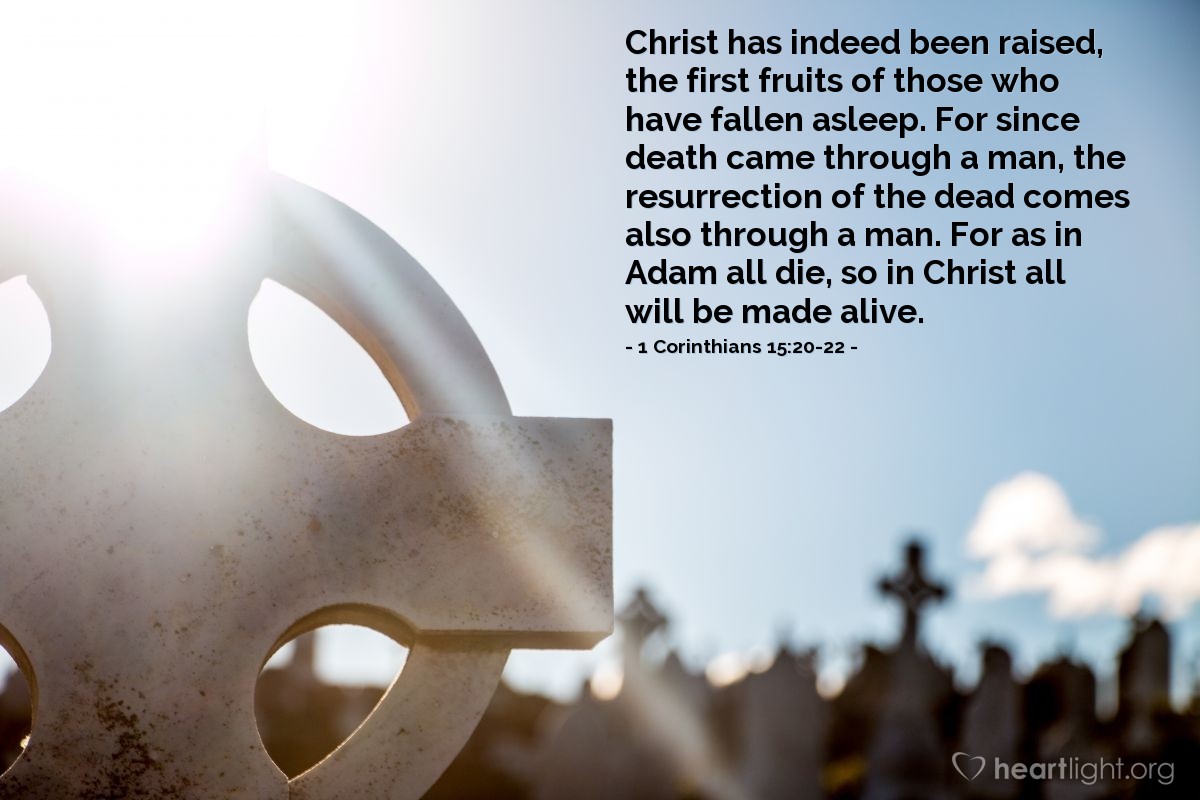 Thoughts on Today's Verse…
Being eternal is nothing new. Being like Jesus completely, eternally, will be new. But when the moment of glory hung in the balance as Jesus was revived from his death sleep, we too were given the assurance that death no longer claims us. The only death that really matters is our death to sin in baptism with Jesus. If we have shared in that death, we will most certainly share in his resurrection (see Romans 6:1-14).
My Prayer…
Almighty, Most Powerful God. Because of your grace and the resurrection of Jesus from the dead, I know I will see you face to face. Help me now, however, to live that resurrected life being more like Jesus today than any day ever before. In the name of my risen Lord I pray. Amen.
Possessions of the Kingdom
TGIF Today God Is First Volume 1 by Os Hillman
April 19, 2018
"But I will punish the nation they serve as slaves, and afterward they will come out with great possessions." – Genesis 15:14
Whenever God brings you through a time of great adversity, you can expect to come out of that experience with great possessions, if you have been faithful through the trial. This is a universal truth. Wisdom comes from obedience, not knowledge. When we have been tested and proven, the reality of our faith results in possessions from God that we would never receive if we had not gone through those trials. These are precious in His sight and should be valued greatly. Those who know you will be amazed at the wisdom that comes from your mouth. It is one of those mysteries of the gospel that only those who experience incredible testing and hardship can explain.
God kept the people of Israel enslaved 400 years, but when the time came to free them from the bondage of slavery, they came out with great possessions. These physical possessions symbolize the spiritual possessions we receive when we come out of being enslaved to those things that have hindered us all our lives. These possessions are to be shared with others so that they also can know how they might become free.
What has God freed you from that allows you to share your possessions with others? Share what God has done in your life with someone you work with today. It may be the possession they need most in their life.
A Prayer to Remember Your True Identity
By Rick Warren
You, my brothers and sisters, were called to be free. But do not use your freedom to indulge the flesh; rather, serve one another humbly in love. – Galatians 5:13
God did not make you to be what somebody else wants you to be. God didn't make you to be what your parents want you to be, what your girlfriend or boyfriend wants you to be, what your spouse wants you to be or your boss or your friends want you to be.
God made you to be you. If you're going to become all you can be, you have to refuse to be defined by others. You must be defined as a child of God.
Hebrews 11:24 says, "By faith, Moses, when he had grown up, refused to be known as the son of Pharaoh's daughter" (NIV).
Moses had an identity crisis. He was born a Hebrew slave but raised as Egyptian royalty, the grandson of Pharaoh. When he grew up, he had two choices: He could pretend to be Pharaoh's grandson for the rest of his life and live a life of luxury and fame and power.
Most people today are living lies. They're trying to be people they're not. But Moses refused to live a lie because he was a man of integrity. He insisted on being who God made him to be against all kinds of peer pressure.
Here's my question for you: Who are you letting determine your identity?
Is it your friends and family? Some of you have parents that died years ago, but you're still trying to live up to their vision for your life. Some of you are hanging on to what some ex-husband or wife said to you, and you're trying to prove that person wrong. Some of you are trying to keep up with what social media and culture and the competition says you should be.
Make this resolution today: "I resolve that no more will I let other people press me into their mold. I'm going to be what God wants me to be. I'm going to do what God wants me to do, and I'm going to fulfill the plan that God has for my life, not somebody else's plan for my life."
Friends, that is real success. Real success in life is being exactly who you were created to be and nothing more.
Lord, I pray that I would stop trying to find my identity in anything other than being Your child, a child of the King and a citizen in the Kingdom of God. Thank You for this amazing grace in my life! Lord, help me see the minute I start placing my identity in something else- my children, my career, my marriage, my gifts and talents. Help me in those moments to remember that all of those things—even though they are good gifts—will never satisfy me the way You will. Help me keep you before me in all things. In Jesus' Name, Amen!
Before You Make That Decision
Every day we face hundreds of choices and decisions. Fortunately most of them are not life-altering.
Should I go with the honey hot wings, or the Cajun? Should I get the ultra-whitening toothpaste or the kind that restores brain cells? Should I watch Doomsday Preppers or Extreme Paranormal Makeover?
But as the new year begins, many of us face difficult and life-changing decisions. I'm so grateful for God's incredible promise in Psalms 32:8:
I will instruct you and teach you in the way you should go; I will counsel you with my eye upon you.
This is the one of Scripture's most encouraging promises. I regularly pray "Thank you Father, that you have promised to instruct me and teach me in the way I should go and counsel me with your eye upon me. Please guide me in this decision I am facing. Please show me what to do. Please give me wisdom.  Thank, you, Father that you have promised you will."
First of all, it is God Himself who instructs us – "I will instruct you… I will counsel you… My eye upon you." God doesn't delegate his counsel to an angel or anyone else. The very fountain of all wisdom counsels us. The one who devised the laws of nature, who knows how the whole universe works together, who knows all things, including the future; the one who knows us intimately, who knows what is best for us and loves us so deeply he shed his only Son's blood to purchase us. This is the one who instructs us and counsels us.
God teaches and guides us for his own glory. He wants us to lead lives of maximum effectiveness and fruitfulness. He desires to display his goodness, kindness, mercy, and transforming power through us. God wants to counsel us more than we want his counsel.
He shows us the way to go because he is a loving Father. If any of my children faced difficulties and ask for my advice I wouldn't say figure it out on your own. I want my children to do well. I want my children to have every good thing. I want my children to know and enjoy God. If I desire these things from my children, how much more does our heavenly Father desire them for us?
He speaks to us his by his Word and his Spirit. God's word is a treasure chest of wisdom and guidance. It contains all we need to know about God and how to obey him. It is filled with his will from cover to cover. In addition, God fills us with his own Spirit, the Counselor, who guides us into all truth and shows us what to do in every situation.
God also speaks through the preaching of his Word and books written by Christian teachers. He also guides us through godly Christian counselors–our parents, pastors, wise friends, and fellow believers.
What are you facing today? Before you make that decision, go to your loving Father and thank him for his wonderful promise to teach you guide you and personally counsel you. Seek him in big decisions and small. Then trust him and don't fret. He will certainly fulfill his promise to guide you in his perfect timing. If you have to make a decision, and have sought him, and still don't know what to do, just make the best decision you can. He will guide you.
Obviously you don't have to ask God what kind of wings to get. But I would recommend the Cajun.
Mark Altrogge has been senior pastor of Sovereign Grace Church of Indiana, Pennsylvania, since 1982. He has written hundreds of songs for worship, including "I Stand in Awe" and "I'm Forever Grateful." Mark and his wife, Kristi, have four sons and one daughter. Find out more on his blog, The Blazing Center.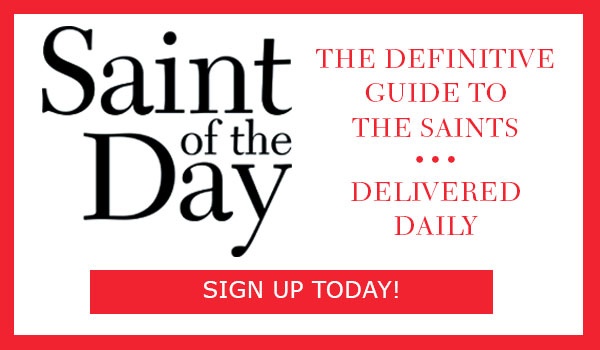 Gianna Beretta Molla: A Saint for Mothers
If there's one thing I've learned about being a mom, it's that it's not always easy. And that while we relish the tender moments, sometimes it involves making tough choices.
Enter Saint Gianna Beretta Molla—pediatrician, wife, mother, saint.
A Holy—and Normal—Life
Gianna Beretta was born in Magenta (near Milan) in Italy, on October 4, 1922, the 10th of 13 children born to Alberto and Maria Beretta. Her parents instilled in their children a deep faith. In fact, two of Gianna's brothers became priests and one of her sisters became a nun. And while Gianna was a very pious child and considered a religious vocation, her holiness would be found as a working mom.
Gianna found her life's calling in medicine. She earned degrees in medicine and surgery from the University of Pavia in 1949, and opened a medical clinic in Mesero a year later.
In 1955, Gianna married Peter Molla. They subsequently had three children, Pierluigi, Maria Zita and Laura.
During her pregnancy with her fourth child, however, Gianna's doctors discovered she had a tumor in her uterus. They encouraged her to terminate the pregnancy and undergo a complete hysterectomy. Gianna refused, but did allow surgery to remove the growth—fully aware of the danger that continuing the pregnancy presented.
Prior to the surgery, Gianna told a priest, "I have entrusted myself to the Lord in faith and hope, against the terrible advice of medical science, 'Either mother or child.' I trust in God, yes, but now I must fulfill my duty as a mother. I renew the offer of my life to the Lord. I am ready for everything, provided the life of my child is saved."
In the final weeks of her pregnancy, she reiterated that if a decision had to be made between her and her child's life, they should save the child. On April 21, Gianna gave birth to her fourth child—daughter Gianna Emanuela. Seven days later the mother died of complications from the birth.
A Real-life Saint
One of the stumbling blocks I have often had with many saints is that they seem so distant. Their lives and circumstances could not be any further from my own. But that's not the case with Saint Gianna.
In fact, as I look at photos of Gianna with her children, I am reminded of the personal pictures that crowd my home and office. I look at the snapshots of her holding one of her children, their faces pressed close together, and I see myself and my children.
Saint Gianna Beretta Molla provides us moms with a great example of how sometimes the path to holiness lies in performing life's ordinary tasks and facing its challenges in an extraordinary way. In short, she gives us hope that even saints can smell like spit-up, have to referee sibling squabbles and try to juggle home life and work. And that sometimes through our own sacrifices, we provide the greatest opportunities for our children. Case in point—her daughter Gianna Emanuela is now a physician herself.
Yes, thanks to Saint Gianna Beretta Molla, I have someone I can pray to…mom to mom.
---
'Messenger of Divine Love'
"Gianna Beretta Molla was a simple, but more than ever, significant messenger of divine love….Following the example of Christ, who 'having loved his own…loved them to the end' (John 13:1), this holy mother of a family remained heroically faithful to the commitment she made on the day of her marriage. The extreme sacrifice she sealed with her life testifies that only those who have the courage to give of themselves totally to God and to others are able to fulfill themselves."
—homily from the Mass of canonization
Saint of the Day for 
April 19
(
October 4, 1922

 – 

April 28, 1962

)
Saint Gianna Beretta Molla's Story
In less than 40 years, Gianna Beretta Molla became a pediatric physician, a wife, a mother and a saint!
She was born in Magenta near Milano, the 10th of Alberto and Maria Beretta's 13 children. An active member of the St. Vincent de Paul Society and a leader in the Catholic Action movement, Gianna also enjoyed skiing and mountain climbing. She earned degrees in medicine and surgery from the University of Pavia, eventually specializing in pediatrics. In 1952, Gianna opened a clinic in the small town of Mesero, where she met engineer Pietro Molla.
Shortly before their 1955 marriage, Gianna wrote to Pietro: "Love is the most beautiful sentiment that the Lord has put into the soul of men and women." In the next four years the Mollas had three children: Pierluigi, Mariolina, and Laura. Two pregnancies following ended in miscarriage.
Early in her sixth pregnancy, doctors discovered that Gianna had both a child and a tumor in her uterus. She allowed the surgeons to remove the tumor but not to perform the complete hysterectomy that they recommended, which would have killed the child. Seven months later in April 1962, Gianna Emanuela Molla was born at the hospital in Monza, but post-operative complications resulted in an infection for her mother. The following week, Gianna Molla died at home in Mesero, where she was buried.
Gianna Emanuela went on to become a physician herself. Gianna Beretta Molla was beatified in 1994 and canonized 10 years later. Her Liturgical Feast Day is April 28.
---
Reflection
With great faith and courage, Gianna Molla made the choice that enabled her daughter to be born. We can often wish that we were in different circumstances, but holiness frequently comes from making difficult choices in bad situations.
An Expert Searcher
"For thus saith the LORD God; Behold, I, even I, will both search My sheep, and seek them out" (Ezekiel 34:11).
This He does at the first when His elect are like wandering sheep that know not the Shepherd or the fold. How wonderfully doth the LORD find out His chosen! Jesus is great as a seeking Shepherd as well as a saving Shepherd. Though many of those His Father gave Him have gone as near to hell-gate as they well can, yet the LORD by searching and seeking discovers them and draws nigh to them in grace. He has sought out us: let us have good hope for those who are laid upon our hearts in prayer, for He will find them out also.
The LORD repeats this process when any of His flock stray from the pastures of truth and holiness. They may fall into gross error, sad sin, and grievous hardness; but yet the LORD, who has become a surety for them to His Father, will not suffer one of them to go so far as to perish. He will by providence and grace pursue them into foreign lands, into abodes of poverty, into dens of obscurity, into depths of despair; He will not lose one of all that the Father has given Him. It is a point of honor with Jesus to seek and to save all the flock, without a single exception. What a promise to plead, if at this hour I am compelled to cry, "I have gone astray like a lost sheep!"
The "R" Word . . . Repentence
He who conceals his sins does not prosper, but whoever confesses and renounces them finds mercy. – Proverbs 28:13
What does the word "repentance" mean to you? Some mistakenly believe that "repentance" is just another word for "Really SORRY!" That definition is incomplete at best, and there are some people who just have to find out the hard way.
Consider the case of a Texas man, convicted of armed bank robbery. Incredible as it may seem, this man was able to cut a deal with the state prosecutor. Instead of doing any prison time, he was allowed to pay a hefty fine as complete recompense for the wrong he had done. Grateful and relieved, the convicted felon made his way down the hall of the Court Clerk's office where he paid his $10,000 fine. He presented the clerk with a check for the full amount, and regained his freedom.
This story could have had a wonderful ending except for one thing; the man had not repented! Shortly after his release, this man found himself standing before the same court, charged with yet another felony. The check he had presented to pay his fine had been forged. This time he was sentenced to 10 years in prison.
Search your heart and see if there are sins in your life, for which you have not truly repented. Repenting means to do a 180 and walk in the opposite direction. If you find that there are sins in your life, ask the Lord for forgiveness and then turn away from that sin and RUN in the opposite direction.
"Some often repent, yet never reform; they resemble a man traveling in a dangerous path, who frequently starts and stops, but never turns back." – Bonnell Thornton (1725-1768)

What Jesus Did!

 'Time Together'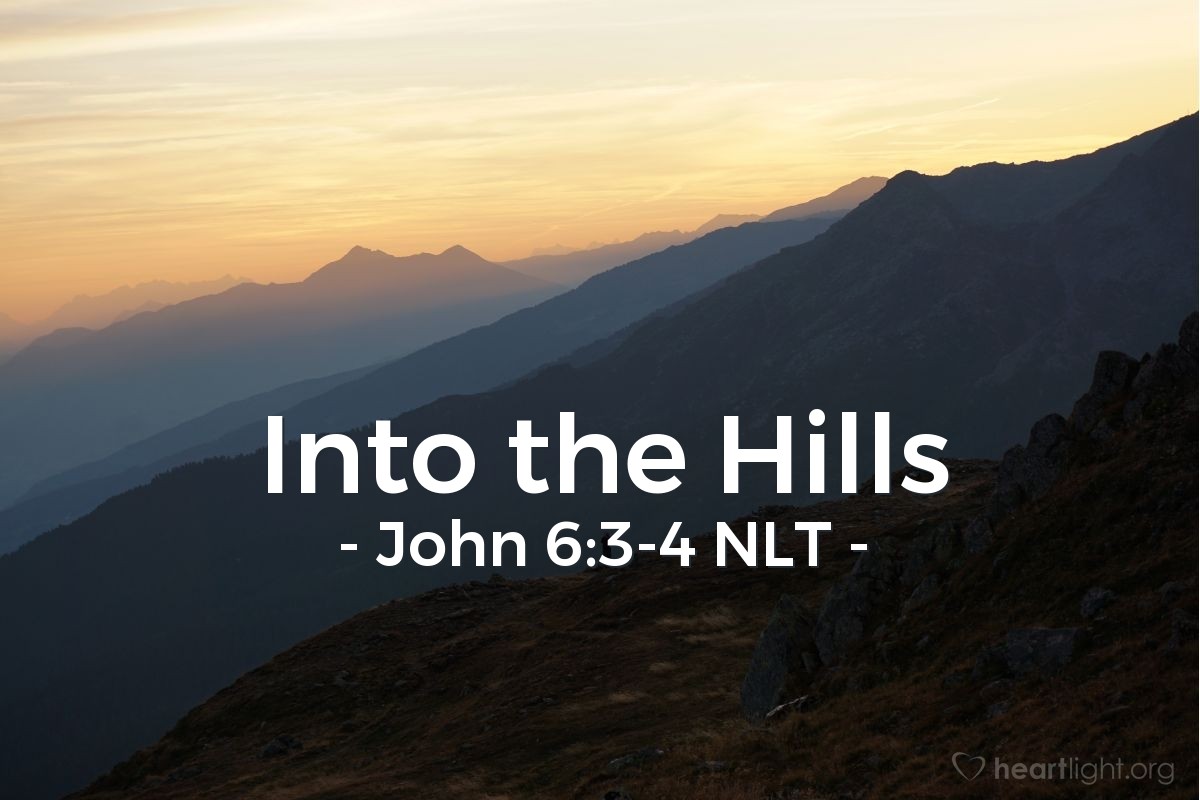 Key Thought
If God's people live with a proper sense of urgency and passion before the lost world, they are going to grow weary. They will grow weary physically. They will grow weary spiritually. They will grow weary of all the demands placed upon them. Jesus frequently got away from the crowds, or at least tried to get away from them for a time, and he spent time with his disciples. Some of that time was for rest. Some of that time was for teaching. Some of that time was for prayer. We must realize that we all need some "into the hills" time where we can be in Jesus' presence, learn from him, rest in his grace, and speak with him without being in a hurry and without the urgency of pressing demands. How are you doing with your "into the hills" time? A short email or online devotional fits our harried lifestyles and can sustain us for a time, but we all have to have some prolonged "into the hills" time. Set aside some time each day to be in the Father's presence and go "into the hills" with Jesus!
Today's Prayer
O my, dear Father, I often lose track of how busy I let myself get. It seems that I try to cram my time with you into the few quiet moments I can find. Please open up some time for me in my schedule to spend some unhurried and concentrated time with you. Tug my heart so that I yearn for that time. Give me the conviction not to let other things deter or distract me. I confess that I cannot make it without your presence and power in my life. Draw me close, O LORD. In Jesus' name, I ask this. Amen.
Related Scripture Readings
Daily Wisdom:

 Proverbs 19:1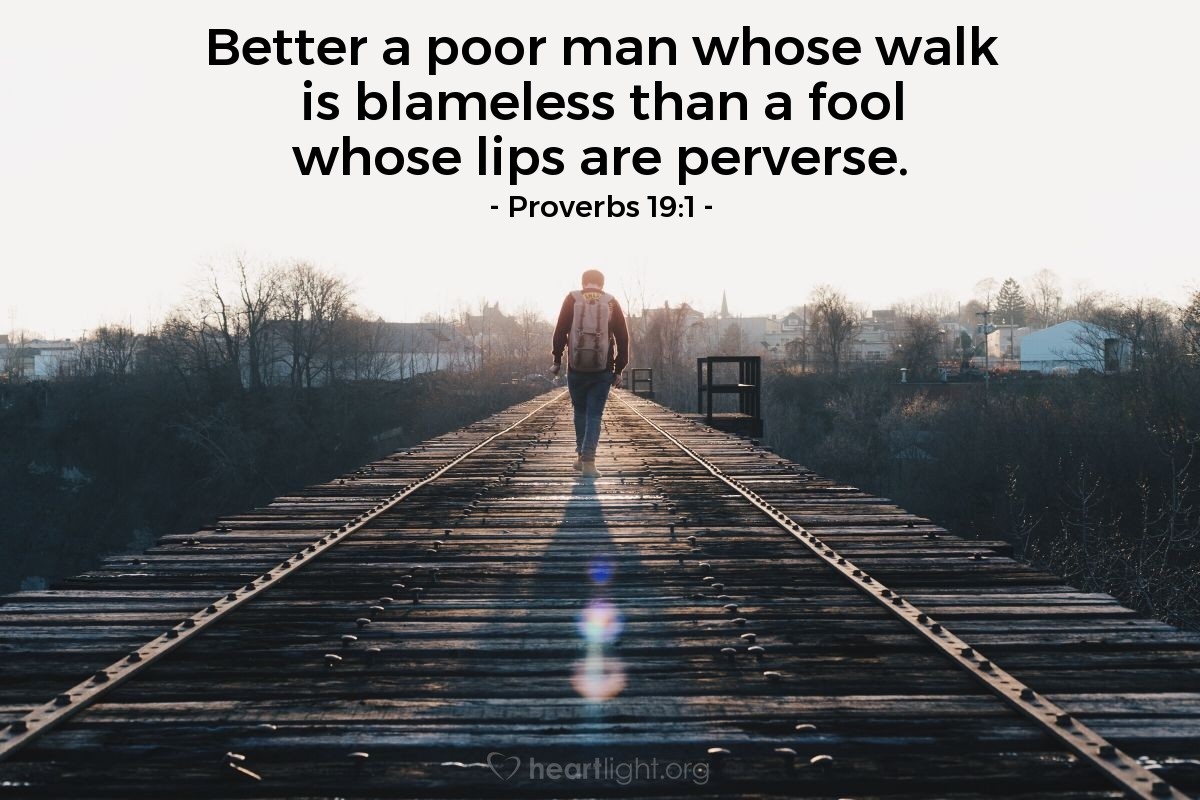 NATIONAL HIGH FIVE DAY
Each year on the third Thursday in April, we observe National High Five Day.  This is a fun day where you can "High Five" everyone that you see.
Folklore fills the hallowed halls of sports stadiums concerning the origins of the high five.  From the basketball to the volleyball court and baseball stadium, the sports metaphor has been well worn on this topic.
The two most well-known claims take place in less than a two-year time span.
During the last 1977 regular season Dodgers' game, Dusty Baker hit the home run that made the team the first in history to have four players with at least 30 regular season home runs each.  As Baker rounded third and headed home, Glenn Burke waited at home plate to congratulate him.  In a moment that is Dodgers history but never televised, Burke greeted his teammate by raising his hand, and they slapped hands in a victorious high five.
On the Louisville Cardinals basketball court during the 1978-79 season, the team switched up their regular low-fives thanks to Wiley Brown and Derek Smith.
Out of all the triumphant sports gestures, such as the fist bump, fanny slap, fist pump,  end zone dance, and chest bump, the high five stands in a class all its own.
The #High5Challenge provides arts and athletics for kids impacted by chronic illness through an amazing organization called:   http://www.nationalhighfiveproject.org/
HOW TO OBSERVE
Celebrate with a high five! Use #NationalHighFiveDay or #High5Challenge to post on social media.
HISTORY
In 2002, college students at the University of Virginia, Conor Lastowka (San Diego, CA), Sam Miotke (Corvallis, OR) and Wynn Walent (New York, NY) together created National High Five Day.