Christoph Friedrich Blumhardt
For the Lord is good; his steadfast love endures for ever, and his faithfulness to all generations. Psalm 100:5, RSV
Lord God, our Father, we thank you for all the light you give us and for all your loving help in outward things as well. We come into your presence and ask you to give us your light and your constant guidance for the path we must follow. Grant that what is of heaven may be revealed on earth, that we may rejoice in the good and beautiful things you give to all people. Our Father, reveal what is of heaven, and free people from their sin and darkness so that at last they recognize your glory. Strengthen our hope for this goal. Rule and work in the hearts of many people, that through them your glory may be proclaimed to all. Amen.
Go Forth in His Victory
Christoph Friedrich Blumhardt
April 1
Easter Sunday
Jesus Is Risen!
The joy of the Resurrection is that Jesus is alive and well, that God has raised him bodily from the dead, and that his resurrection will be ours. When you are given the grace to share in Jesus' joy through contemplation of the scenes of his resurrection, you can never despair, no matter what happens in your life, because you know in your bones that Jesus is risen and that you are one with him and will share in his resurrection.
Jesus, let the joy of the Resurrection be the enduring grace that guides my life.
Easter Action
► Enjoy the Arts & Faith: Easter video.
Read Waking Up to the Risen Jesus by Loretta Pehanich.
This story is inspired by the first contemplation in the Fourth Week of the Spiritual Exercises, the apparition of Christ to Mary (#218).
Do you know that semiconscious state as you begin to awaken, when it's possible to believe you're still dreaming? That's how I awoke the morning of my son's Resurrection.
I felt my Jeshua gently stroking my hair. I smiled and looked into his sweet face. Such a loving son! He was sitting on the side of my bed, leaning over and smiling. My darling Jeshua looked more radiant than I'd ever seen him.
"Good morning, Mother. I love you. How are you this Resurrection Day?" he said.
Resurrection? What was he talking about?
The sweet aroma of myrrh mysteriously pervaded the room, and I began to realize I wasn't dreaming. My Jeshua was in the room, waiting for me to awaken.
My mind raced. He died three days before! I'd held his body, feeling confusion and heart-rending loss. But even then, I knew there had to be more to God-with-us. The crucifixion couldn't be the end.
As my mind cleared, I sat up and rubbed my eyes as the sparkling, laughing eyes of my Jeshua came into focus. "My son! Alive again!"
We hugged each other and gently rocked. I kept repeating, "My son! You're alive again!" My heart was in my throat. Tears flowed.
He chuckled as he whispered into my unpinned hair, "Yes, Mother, I am alive."
I don't know how long I held him, his cheek against mine. Eventually, I let go.
Had he appeared to me while I was fully conscious, it probably would have scared me. To awaken to his gentle kiss was natural and loving. It felt right.
"Mother, let me give you some breakfast," he said, reaching for a tray on the bedside table.
In a state of awe yet deeply at peace, I allowed my son and savior to feed me. I thought of our Last Supper together, with so many present, and his words that we would eat again in the Reign of God.
"Mother, you'll have much to do now. Many will come to you, seeking me. You'll know what to say," Jeshua said. "Help our family now to be their best selves. Show the intimate love you and I have for each other. Your work isn't finished. Encourage our flock, and always show them my love."
I had much to ponder as this visit came to a close.
He told me he couldn't stay, but that his Spirit would always live in me. He asked me to wait until his friend John came for me. John would need some time; they all would. He asked me to be patient and listen to their doubts and fears.
"Hold them as you held me so many times."
I remembered the tears over a broken arm, his heartbreak over a teenage crush on a girl who didn't care, and flashes of many other memories.
"I meant what I said from the cross. I need you to be the mother of all now."
As I nodded, he kissed my forehead, said goodbye, and disappeared.
I felt a soft cramping in my womb as my heart filled with joy. My son! My son! Alive again!
I settled back on my pillow to ponder this glorious day, now fully awake and full of joy.
Imagine waking up to the risen Jesus. To what mission does he invite you?
Easter Sunday – The Resurrection of the Lord – The Mass of Easter Day
– – –
Lectionary for Mass for Use in the Dioceses of the United States, second typical edition, Copyright © 2001, 1998, 1997, 1986, 1970 Confraternity of Christian Doctrine; Psalm refrain © 1968, 1981, 1997, International Committee on English in the Liturgy, Inc. All rights reserved. Neither this work nor any part of it may be reproduced, distributed, performed or displayed in any medium, including electronic or digital, without permission in writing from the copyright owner.
– – –
Lectionary for Mass for Use in the Dioceses of the United States, second typical edition, Copyright © 2001, 1998, 1997, 1986, 1970 Confraternity of Christian Doctrine; Psalm refrain © 1968, 1981, 1997, International Committee on English in the Liturgy, Inc. All rights reserved. Neither this work nor any part of it may be reproduced, distributed, performed or displayed in any medium, including electronic or digital, without permission in writing from the copyright owner.
by Mary Morrisey
Whatever your personal spiritual beliefs may be, here's a little Easter humor to remind you that every adversity brings with it an opportunity to grow and expand into the next, best version of yourself.
There's a funny story about Easter that has stuck with me for many years, and it goes like this:
Saint Peter and Jesus are having a conversation, and Saint Peter is complaining about all the people who get into heaven who have no understanding of scripture.
Jesus says to Saint Peter, "Well, what are you going to do about it?"
St. Peter decides to give the next three people who come up to the pearly gates of Heaven a quiz about scripture.
The first person comes up to the gates, and Saint Peter says, "Before you go can enter, I have a question for you. Tell me… what is the feast of Easter?"
The person thinks about it and says, "I think the feast of Easter is when the pilgrims came over to the New World on the Mayflower, and then they had a big feast with the native people who were first living there. Am I right?"
Saint Peter says, "Go and wait in the holding room. I'll come and see you in a minute."
Then a second person approaches the gates. St. Peter asks them the same question, and the person replies, "The feast of Easter is when Joseph and Mary traveled to Bethlehem and there was no room in the inn, so they had the baby Jesus right there, outside with the lowly cattle… is that right?"
Once again, Saint Peter says, "Go and wait in the holding room. I'll come and see you in a minute."
Finally, a third person approaches the gates, and St. Peter again asks his question. The person replies, "Well, I think the feast of Easter is when Jesus rode into Jerusalem on a donkey, and then after the Last Supper, there was a great betrayal…"
And St. Peter excitedly says, "Yes, yes! Go on…"
"And then there was the arrest, then the trial, and then the crucifixion…"
And St. Peter encouragingly says, "Yes, yes! Keep going!"
"And then Jesus was in the tomb for three days, and people gathered around, waiting, and when Jesus came out… they were very anxious to know whether he saw his own shadow, because then they would know if there were six more weeks of winter!"
And St. Peter puts his hands on his head and sighs.
What can we take away from this Easter humor?
I love this funny story because it's a nice reminder that, regardless of what our personal spiritual beliefs may be, we can all reflect on and tap into the spirit behind different religious holidays, and apply the messages they contain to our own lives.
In this case, Easter is about transformation – it's about the power inside all of us to rise above our circumstances, even in situations that may seem dark or difficult.
When we embrace the magnitude of this power, we can rise up and experience a fresh, new beginning.
There's a story about a donkey that falls into a well that helps illustrate how tapping the power within us can transform our lives…
One day an old farmer finds his old donkey down at the bottom of the well.
The farmer thinks sadly to himself, "How on earth am I going to get this donkey up and out of there? Well, it's probably time for him to go anyway."
So the farmer and a neighbor decide to just throw dirt over the donkey and put him out of his misery.
As the dirt is falling down upon the animal, it starts thinking to itself, "I'm not ready to be put out of my misery!" And he decides right then and there that no matter what, he's going to shake it off and step up.
So the donkey shakes off the dirt and begins to step up onto the pile of dirt that's forming. As more dirt falls down on him, he continues to shake it off and keep stepping up… right up until he's able to actually step right up and out of the well!
The donkey's attitude and a process is one that you can choose to bring to any circumstance, situation or condition in your life, no matter how challenging. It could be a diagnosis, a divorce, a move, the loss of a job – any type of situation that you wish wasn't happening, but that's happening anyway.
We can accept a diagnosis, but not the prognosis. We can accept a divorce, but know that it doesn't mean we're unloveable and won't find love again. We may have difficulty financially right now, but that's not our future, unless we decide it's going to be.
You always have the power to shake off the energy or the emotion of any challenging situation, tap into the immense power that's within you, and keep moving forward.
Just as Easter season marks the beginning of Spring, we can look at the holiday of Easter to remind us that…
A season of renewal always returns to our lives, even following the most challenging winters.
Sometimes it's not easy to go through our own personal challenges and setbacks, and sometimes we feel like we're being tried unfairly by life.
But our ability to be resilient and triumphant comes from our ability to do what we can, from where we are, and with what he have in the present.
So remember that whatever is happening in your life right now, that there is a power in you that is greater than any circumstance, situation or condition that life can bring to us, and we tap into this power most profoundly in the presence of major difficulty.
And when we partner with this power and persevere, we resurrect ourselves and enter into a fresh beginning.
THE WEEKEND THAT CHANGED THE WORLD
When they came to the place called the Skull, there they crucified Him and the criminals, one on the right and the other on the left.  But Jesus was saying, "Father, forgive them; for they do not know what they are doing. Luke 23:33-34a
The weekend of March 14-16, 1986 will always be special to my wife and me. It was on that weekend we were married. Friday night was the wedding rehearsal, Saturday night was the main event, and Sunday kicked off our first day as husband and wife. The course of our lives was changed as God brought us together to be one until death.
That weekend in March is special to us… but there was a weekend in early April, nearly 2000 years ago, that is special to all of humanity.
It was the weekend of brutality and bloodshed as the righteous died for the unrighteous.
It was the weekend that began with tremendous agony, but ended with tremendous victory.
It was the weekend when Jesus Christ gave Himself up for sinful man.
It was the weekend when Jesus Christ conquered sin, death, hell, and the grave.
It was the weekend that changed the world for all history and eternity.
PERSONALLY ENCOUNTERING THAT WEEKEND
From the time I was little, my parents taught me about that weekend when Jesus died and rose again. I believed the report. I believed He died on the cross and rose from the grave. The only problem I had was that I believed it as facts on a printed page. I believed in Jesus in the same way I believed in George Washington. I had a mental assent to the truths of history. But those truths didn't make one bit of difference in my daily life. In short, I was like the vast majority of those who call themselves Christians—I had head knowledge of Jesus, but no heart knowledge of Him. I believed on paper, but not in practice. I didn't really know Him, I just simply knew about Him.
I was 17 years-old when the good news of Jesus' death, burial, and resurrection made a connection from my head to my heart. The Lord revealed to me that I was a sinner, totally deserving of death and hell—with no way out, in and of myself. It was at that moment that the cross and the empty tomb took on real meaning as I cried out to Jesus for salvation. Alone in my bedroom on a Monday night in early 1980, I got down on my knees, and with all my heart prayed this simple prayer, "Save me, Jesus."
And you know what? He did!
That night, I put my faith and trust in Jesus and Jesus alone for my salvation. In that split second of time, I passed from death to life (John 5:24). I went from being a child of wrath to a child of God (Ephesians 2:3, John 1:12). I was spiritually transferred from the kingdom of darkness into the kingdom of His Son (Colossians 1:13). I was born again and changed forever. The Lord had come into my life to live in me and through me. I certainly didn't understand it all at the time, but I knew within a couple of weeks that my life could never be the same.
IT MUST BE PERSONAL TO BE EFFECTUAL
Has the message of Jesus death, burial, and resurrection made it from your head to your heart? Jesus didn't die for a faceless humanity, He died for you (Galatians 2:20). He rose again for you. He wants you to know Him, not just know about Him. You see, it must be personal in order for His death and resurrection to be effectual in your life.
Let me encourage you this Easter weekend to make sure you don't just simply go through the motions. The worst thing that could ever happen to anyone is to know the plan of salvation and not the Man of salvation… to know the way to heaven and yet fail to go that way.
Jesus is indeed the One and only Savior. He will save anyone who will cry out to Him in repentance and faith. His cross and empty tomb changed the world as they made it possible for sinful man to have a personal relationship with Holy God. Receive Christ into your heart.  Don't just tip your hat to Him, bow your knee. The surrender of your heart makes it personal, and that makes all the difference in the world.
Please visit us online at www.fromhisheart.org/whyjesus for more and also click here http://ow.ly/ZU1Nh to download my free booklet, How To Know You Are Going To Heaven.
Love,
Pastor Jeff Schreve,
From His Heart Ministries
---
Dr. Jeff Schreve believes that no matter how badly you may have messed up in life, God still loves you and has a wonderful plan just for you. From His Heart provides real truth, love and hope on over 700 radio stations each day, in 182 countries each week on TV, and is always available online.  Pastor Jeff takes no income from this ministry. All donations go to furthering the broadcast outreach. As a listener/viewer supported ministry, we thank you for joining with us to help speak the truth in love to a lost and hurting world. Go to www.fromhisheart.org for more information.
Nothing Is Impossible
Are you facing a situation that looks impossible to fix?
In 1969, the pollution was terrible along the Cuyahoga River near Cleveland, Ohio. It was unimaginable that it could ever be cleaned up. The river was so polluted that it actually caught fire and burned. Now, years later, this river is one of the outstanding examples of environmental cleanup.
But the river wasn't changed in a few days or a few months. It took years of work to build new sewage plants and reduce the industrial pollution. Eventually that hard work paid off and now the water in the river is cleaner than ever.
Maybe you are facing an impossible situation. Maybe you have a habit that is driving your family crazy. Possibly you drink too much or don't know how to control your credit card use. When you face such an impossible situation, don't you want a quick fix and something to change immediately?
While God can perform miracles and instantly remove your desire for drugs or alcohol, for most of us the changes are gradual and involve a lot of effort and work . . . like cleaning up a polluted river.
I challenge you today as you are facing your difficulties to put them in God's hands and trust in his timing.

Resurrection!
Have you read the story lately? Are you celebrating life made new by our resurrected Savior?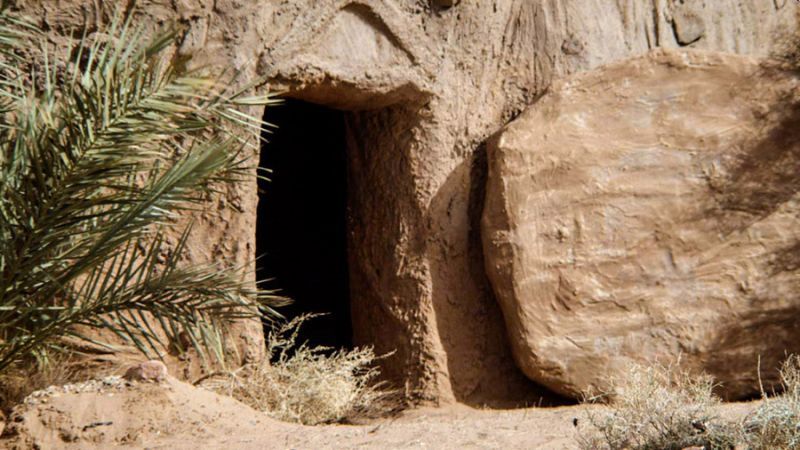 What Jesus Did!

 'Stop!'

[About the man who had been healed, John wrote:] But afterward Jesus found him in the Temple and told him, "Now you are well; so stop sinning, or something even worse may happen to you." Then the man went and told the Jewish leaders that it was Jesus who had healed him.
God's Holy Fire:

 'Who Is Qualified to Give God Advice?'

Who else [besides God] has held the oceans in his hand? Who has measured off the heavens with his fingers? Who else knows the weight of the earth or has weighed the mountains and hills on a scale? Who is able to advise the Spirit of the Lord? Who knows enough to give him advice or teach him?
It is the time to seek the Lord.
Hosea 10:12
The month of April is said to derive its name from the Latin verb aperio, which means to open, because all the buds and blossoms are now opening, and we have arrived at the gates of the flowery season.
Reader, if you are not yet saved, may your heart, in keeping with the universal awakening of nature, be opened to receive the Lord. Every blossoming flower warns you that it is time to seek the Lord; do not be out of tune with nature, but let your heart bud and bloom with holy desires. If you tell me that the warm blood of youth leaps in your veins, then I entreat you, give your vigor to the Lord. It was my unspeakable happiness to be called in early youth, and I am thankful to the Lord every day for that. Salvation is priceless, let it come when it may, but oh, an early salvation has a double value in it.
Young men and women, since you may die before you reach your prime, "It is the time to seek the Lord." You who feel the first signs of decay, quicken your pace: That chest pain, that biopsy report, are warnings that you must not trifle with; with you it is definitely time to seek the Lord. Did I observe a little gray, a little thinning in your hair? Years are flying by, and death is drawing nearer by the day; let each return of spring arouse you to set your house in order.
Dear reader, if you are now advanced in years, let me entreat and implore you to delay no longer. There is a day of grace for you now—be thankful for that—but it is a limited season and grows shorter every time the clock ticks. Here in the silence of your room, on this first night of another month, I speak to you as best I can by paper and ink, and from my inmost soul, as God's servant, I lay before you this warning, "It is the time to seek the Lord." Do not make light of this; it may be your last call from destruction, the final syllable from the lip of grace.
Opening Our Spiritual Eyes
TGIF Today God Is First Volume 1 by Os Hillman
April 01, 2018
"And Elisha prayed, 'O Lord, open his eyes so he may see.' Then the Lord opened the servant's eyes, and he looked and saw the hills full of horses and chariots of fire all around Elisha." – 2 Kings 6:17
Elisha was counseling the nation of Israel against the impending attack of the king of Aram. The Lord supernaturally gave Elisha the plans that the king was implementing, and in turn, Elisha warned Israel of each intended attack. The king could not understand why his plans were continually foiled. It seemed there was a secret informer in his midst. He was furious when he was told it was the God of Israel who was to blame for this inside information. The king decided the only way to resolve the situation was to get rid of the problem – kill Elisha.
The king's forces arrived and surrounded Elisha and his servant. Elisha's servant became upset and fearful when Elisha was not upset. Elisha immediately prayed that his servant's eyes might be opened to see that there was no need to be afraid, because the angels were protecting them.
And Elisha prayed, "O Lord, open his eyes so he may see." Then the Lord opened the servant's eyes, and he looked and saw the hills full of horses and chariots of fire all around Elisha. As the enemy came down toward him, Elisha prayed to the Lord, "Strike these people with blindness." So He struck them with blindness, as Elisha had asked (2 Kings 6:17-18).
Who is the Elisha in your life? Do you have a mentor friend who can see the activity of God in your life when you cannot see it? We all need to have somebody we can trust to help us see the activity of God. It is often difficult for us to see what God is really doing because we are so consumed by the circumstances of the moment. Ask God today to help open your spiritual eyes that you might see Him in your circumstances.
Verse of the Day
for Sunday, April 1, 2018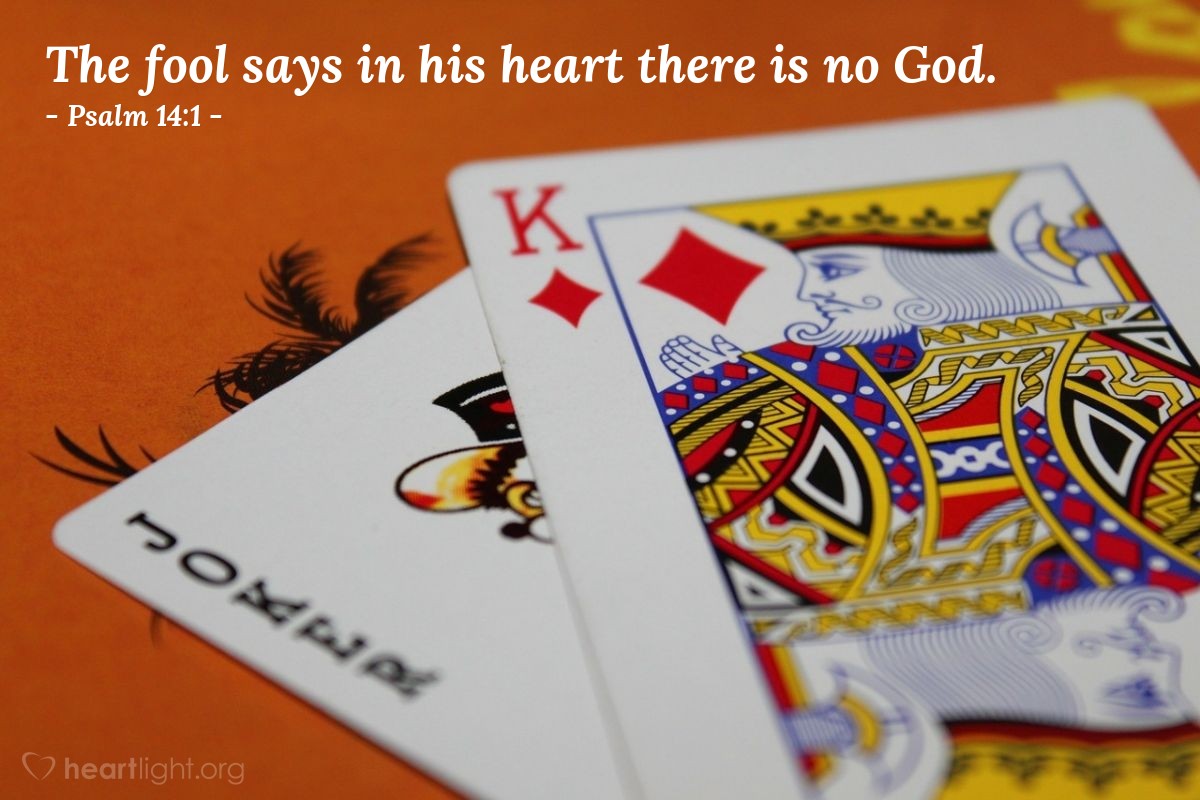 Well, it's Easter Sunday……Jesus has risen, again!  Glory be!!  I have candy on the table, even though I have no small children……these habits are hard to give up……..
I recall other Easters, so long ago, it seems now……another life, another time…….
Soon, I'll head into the kitchen to start on our dinner………I decided on turkey, since we have ham often……I buy half-hams so I can use the leftovers and bones for my cabbage soups, which I love!  This week, I'll make turkey soup………yummy!
It drifts into my mind…….what are my children doing today?  My daughter is at church……Catholic church, which I still think is more pomp and show-off than true religion and spirituality…….I'm sorry….I mean no insult to her or her children……but, I was raised in the Catholic church and they still have the same habits, with their hands out every Sunday………….but, as I once told her, any religion is better than no religion at all…..
All in all, I hope everyone has a pleasant and blessed Easter Day…….